SDCC 2018: The Most Important Panels (And What to Expect From Them)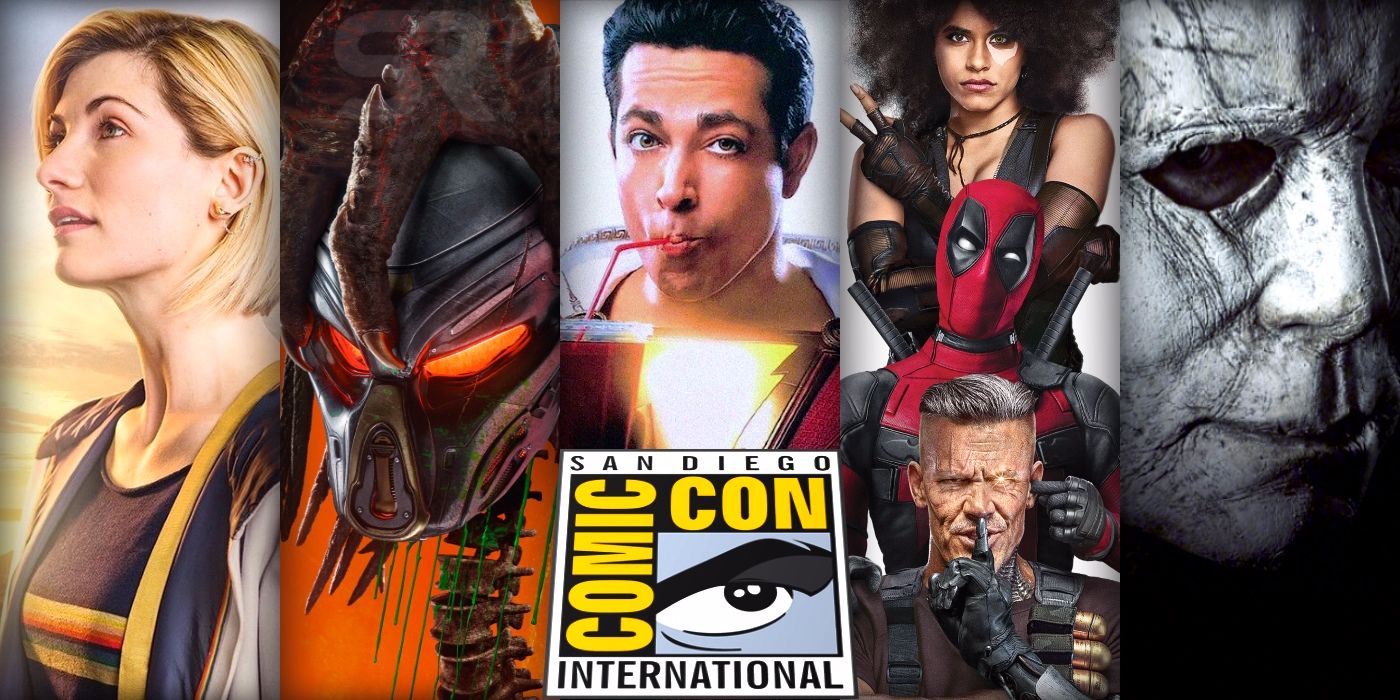 The full schedule for San Diego Comic-Con 2018 is out now, but which are the must-see panels for big reveals and trailers? SDCC is one of the biggest weeks of the year in the entertainment industry, with audiences given a wealth of exclusive sneak peeks and even world premieres. Cast and crew of blockbuster movies and popular TV shows take part in Q&As, and studios often use the event to drop trailers for their upcoming movies.
There are hundreds of panels and events at SDCC, which means at first glance the schedule can seem more than a little intimidating. Here, we've gone through the entire schedule and identified all the highlights, with a brief account of what's known about the panels. In many cases, studios and networks are keeping their cards close to their chests; sometimes that's because it can be difficult to organize schedules around SDCC, but it's also because they like to have a few surprises in store. Big panels are rarely streamed and some footage is for the convention only, but you can find all the news and officially released content right here over the weekend on Screen Rant.
Related: Warner Bros. Should Announce a New DCEU Slate at Comic-Con 2018
This year's SDCC will be a little different. Both Marvel Studios and Lucasfilm are bowing out from their usual Hall H panels, a surprising decision for Marvel given this is the 10-year anniversary of the MCU. As a result, other studios are hoping to step forward and take the SDCC crown for 2018.
20th Century Fox: The Predator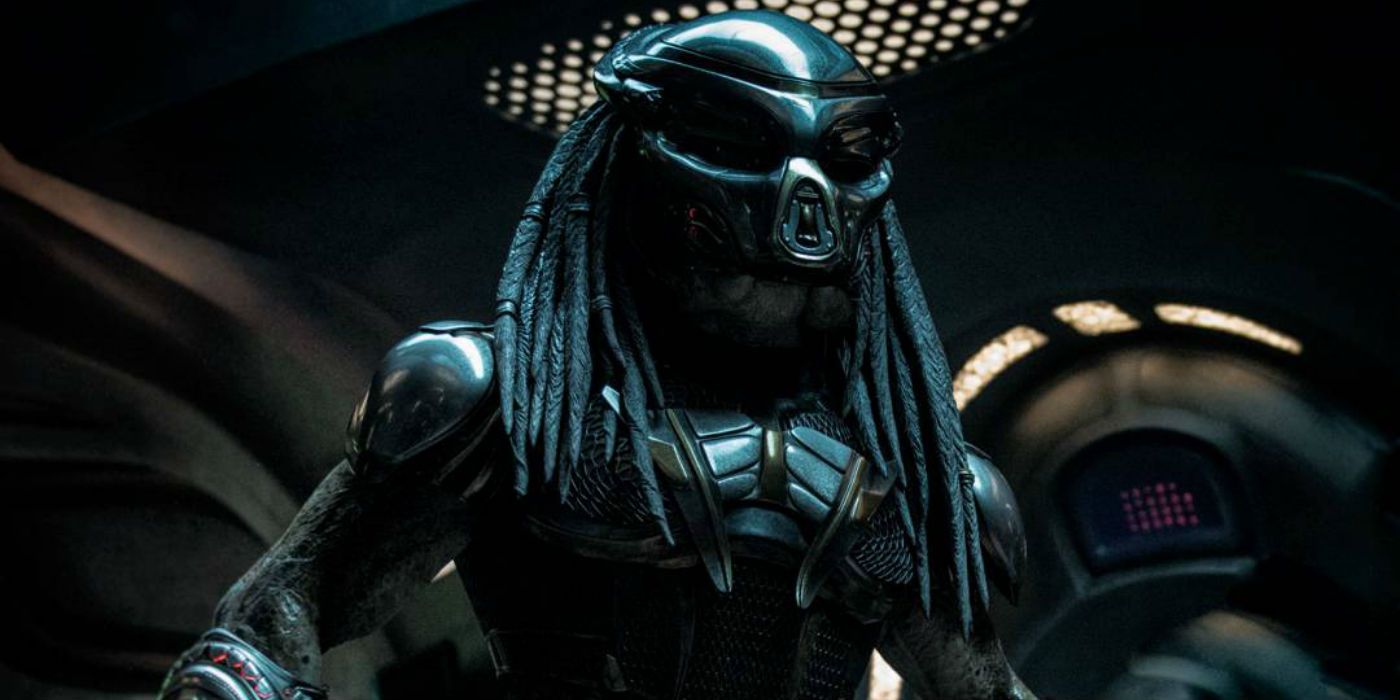 Time: 10:30am
Venue: Hall H
Last year's Fox panel was entirely dedicated to Kingsman: The Golden Circle. This time round, it looks as though the panel will focus on Shane Black's The Predator. The panel includes Black himself, along with cast members Olivia Munn, Sterling K. Brown, Keegan-Michael Key, Trevante Rhodes, Jake Busey, Yvonne Strahovski, Thomas Jane and Augusto Aguilera.
The Predator, which is set to launch in theatres on September 14, 2018, will reportedly get the biggest (and perhaps only) push at 20th Century Fox's panel. Don't expect any X-Men news. With the next batch of X-Men films rescheduled to next year, the releases are simply too far away for Fox to air footage from X-Men: Dark Phoenix or New Mutants. There will be a presence on the Saturday from Deadpool 2, however.
Charmed Exclusive Screening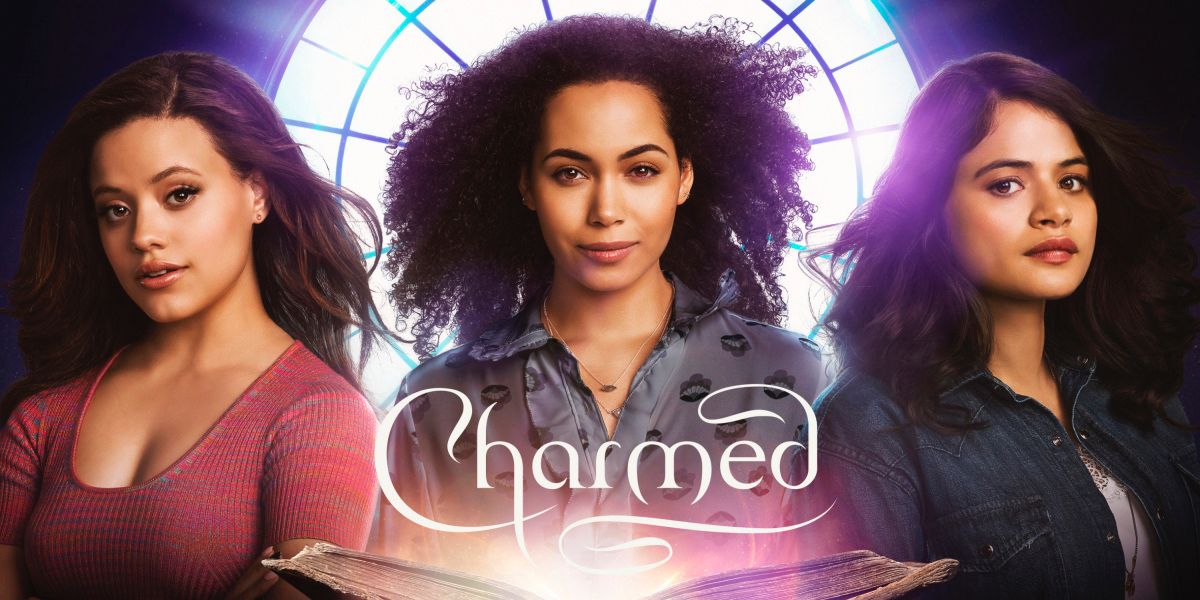 Time: 11:15am
Venue: Ballroom 20
The CW is giving their Charmed reboot a big push at SDCC, with a panel featuring series stars Melonie Diaz, Sarah Jeffery, Madeleine Mantock, and Rupert Evans along with producers Jennie Snyder Urman, Jessica O'Toole, and Amy Rardin. Attendees will get an exclusive sneak peak at the first episode, followed by a panel discussion and Q&A.
Doctor Who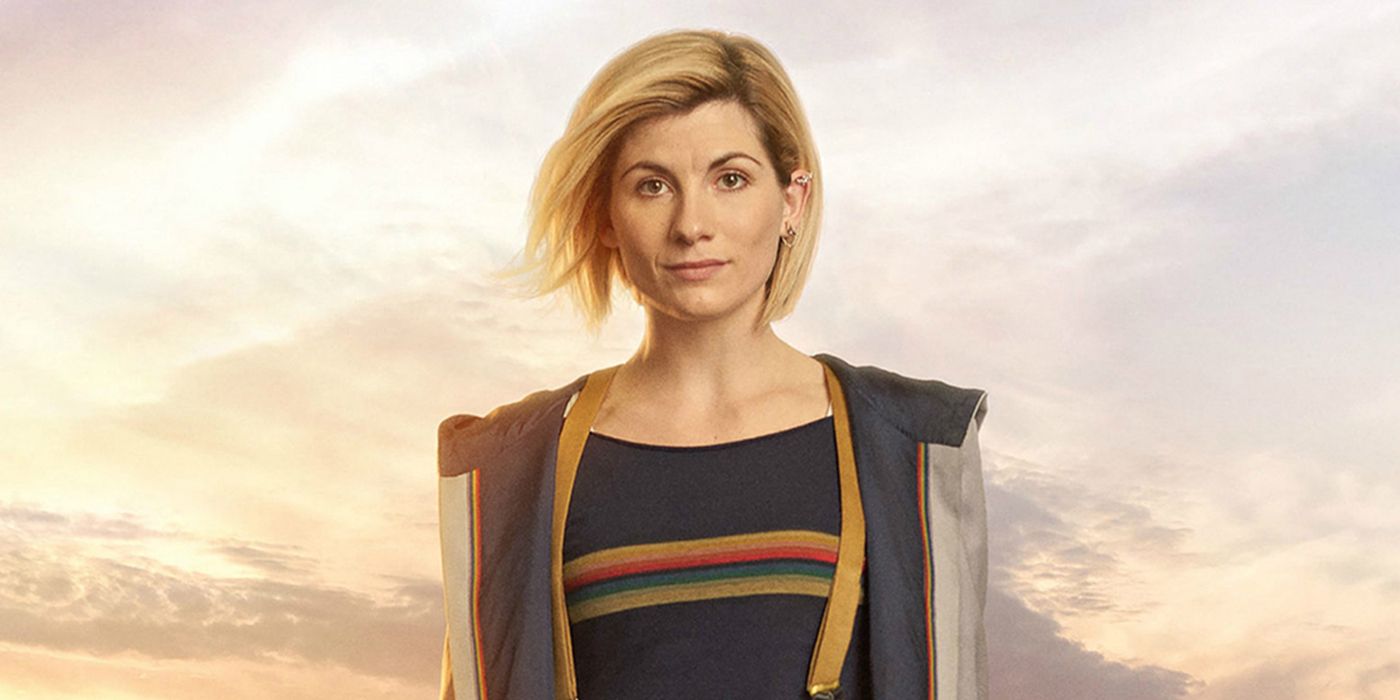 Time: 11: 45am
Venue: Hall H
SDCC's Doctor Who panels have always been exceptionally popular, running all the way back to their debut in 2011. This year, the BBC is using Comic-Con to give attendees their first meeting with new Doctor Jodie Whittaker. The panel will also include co-stars Tosin Cole and Mandip Gill, showrunner Chris Chibnall, and executive producer Matt Strevens.
Related: Russell T. Davies Rewrites Doctor Who History & Reveals Future Doctors
Nightflyers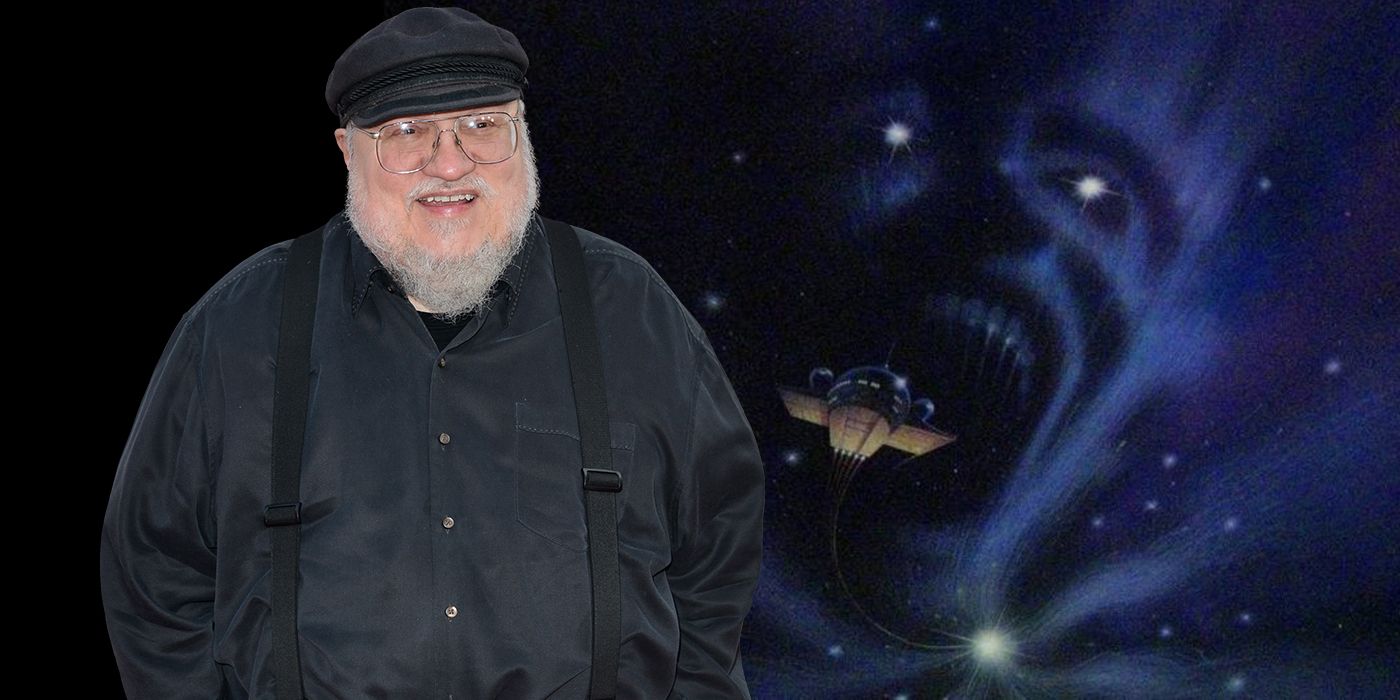 Time: 3:00pm
Venue: Indigo Ballroom, Hilton San Diego Bayfront
Game of Thrones viewers may be disappointed to hear that there won't be a panel this year, but George R.R. Martin is still expected to be in attendance for Syfy's Nightflyers. The sci-fi series is inspired by one of Martin's novellas, and will see a team of scientists head for the edge of space - and the edge of insanity. It's believed executive producers Jeff Buhler and Gene Klein will be part of the panel, along with stars Eoin Macken and Jodie Turner-Smith.
AMC's Better Call Saul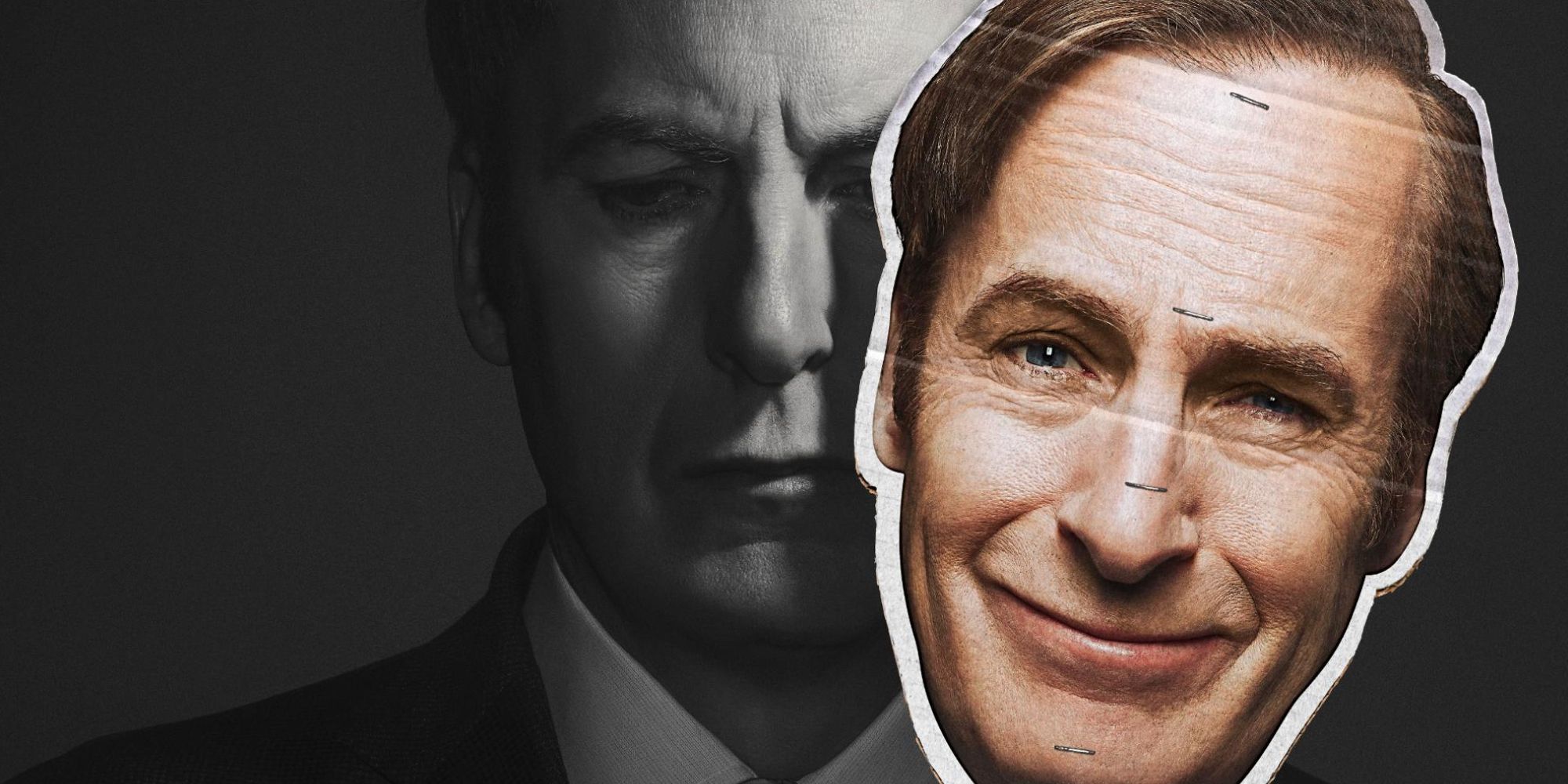 Time: 3:30pm
Venue: Hall H
Breaking Bad spinoff Better Call Saul will make its first visit to SDCC since July 2013. The panel will feature creator Vince Gilligan, along with stars Bob Odenkirk, Giancarlo Esposito, Rhea Seehorn, Michael Mando, and Patrick Fabian. Echoing the time Breaking Bad aired its Season 5 premiere at the annual entertainment mecca, Better Call Saul will premiere the first episode of Season 4 at SDCC as well.
Magnum P.I.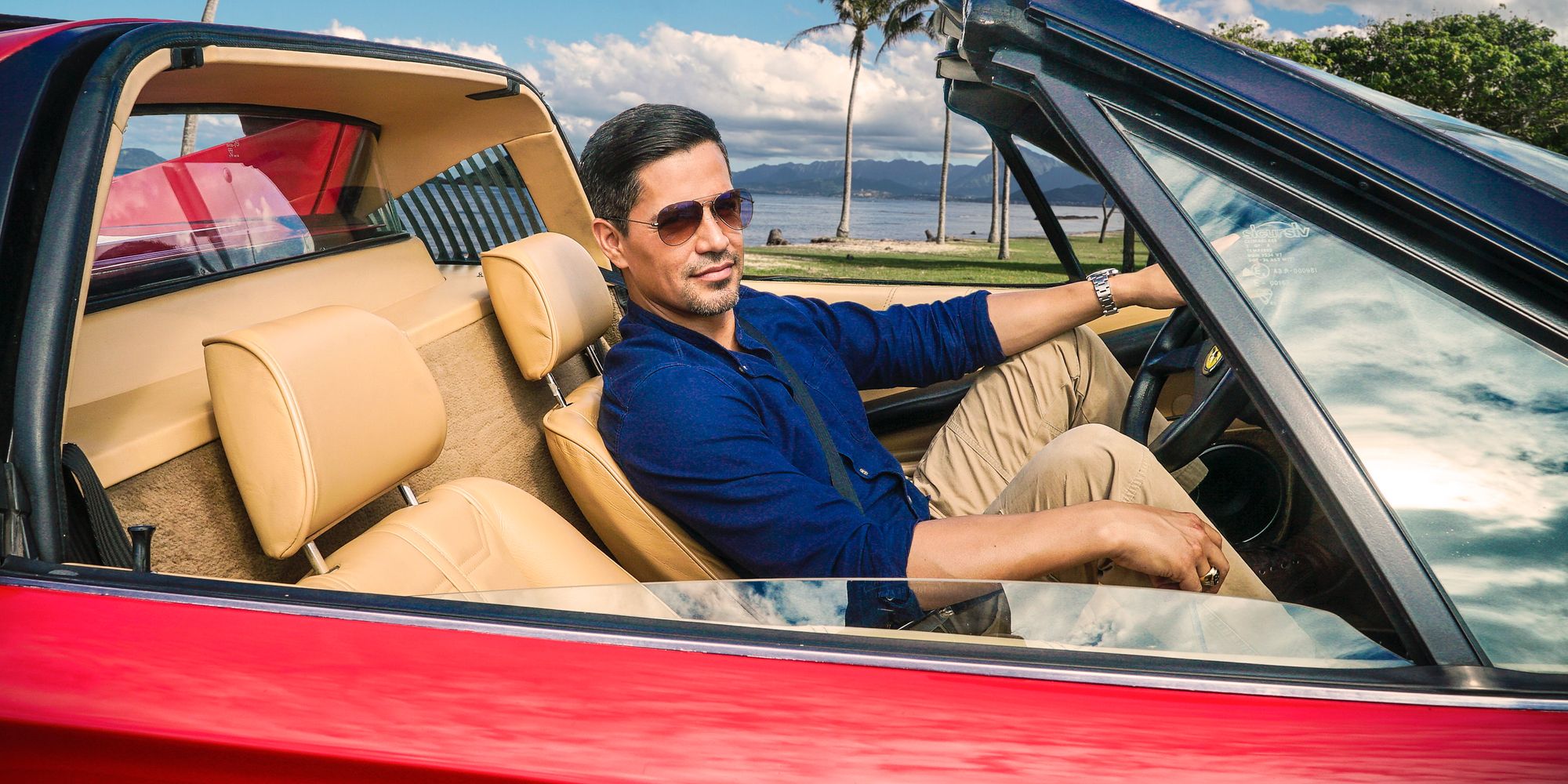 Time: 4:15pm
Venue: Room 6A
The rebooted Magnum P.I. series will put on a first-class panel, including stars Jay Hernandez, Perdita Weeks, Stephen Hill, and Zachary Knighton and executive producers Peter Lenkov and Eric Guggenheim. Attendees will get an exclusive sneak peek of the first episode, followed by a panel discussion.
Marvel Studios: The First 10 Years, Visual Development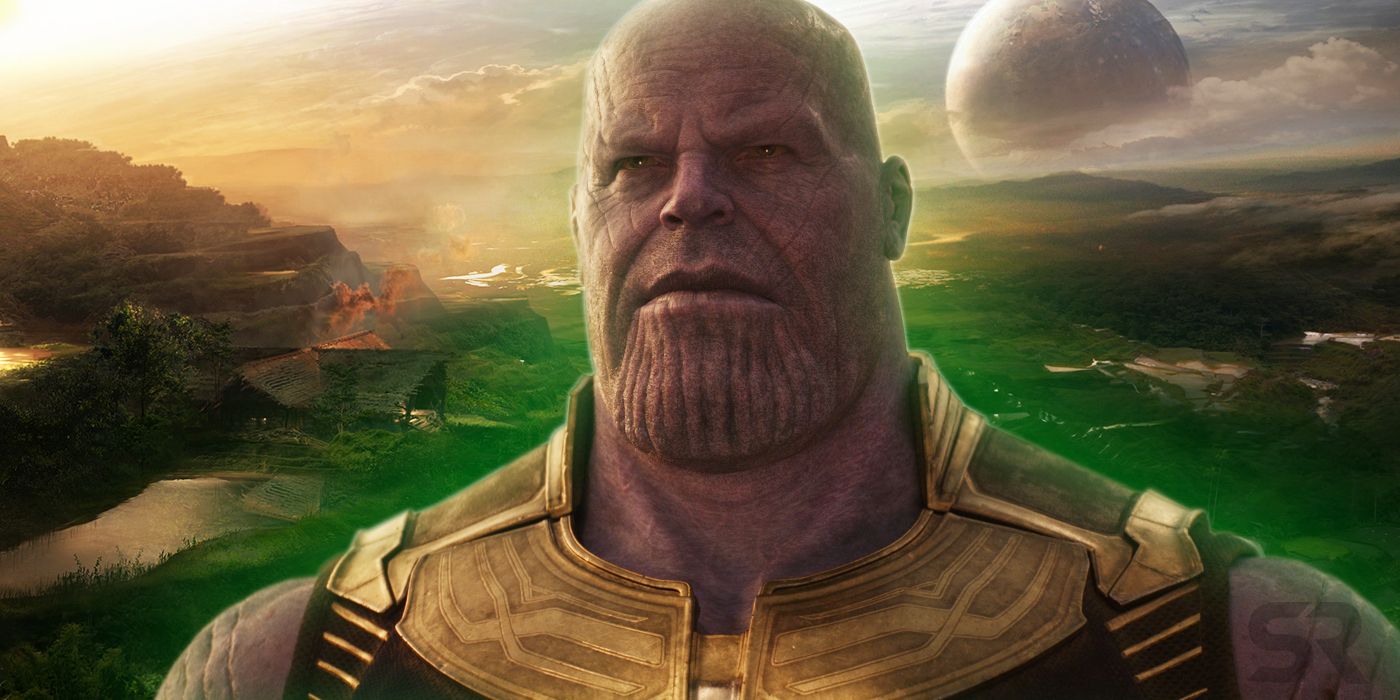 Time: 5:00pm
Venue: Room 25ABC
Marvel Studios may not be putting on a Hall H panel this year, but there will still be this 10-year anniversary celebration panel. Marvel's Visual Development Team will share never-before-seen concept art and their favorite designs from the past 10 years.
Related: Avengers: Infinity War's SDCC Poster Contained Secret Spoilers
Assassination Nation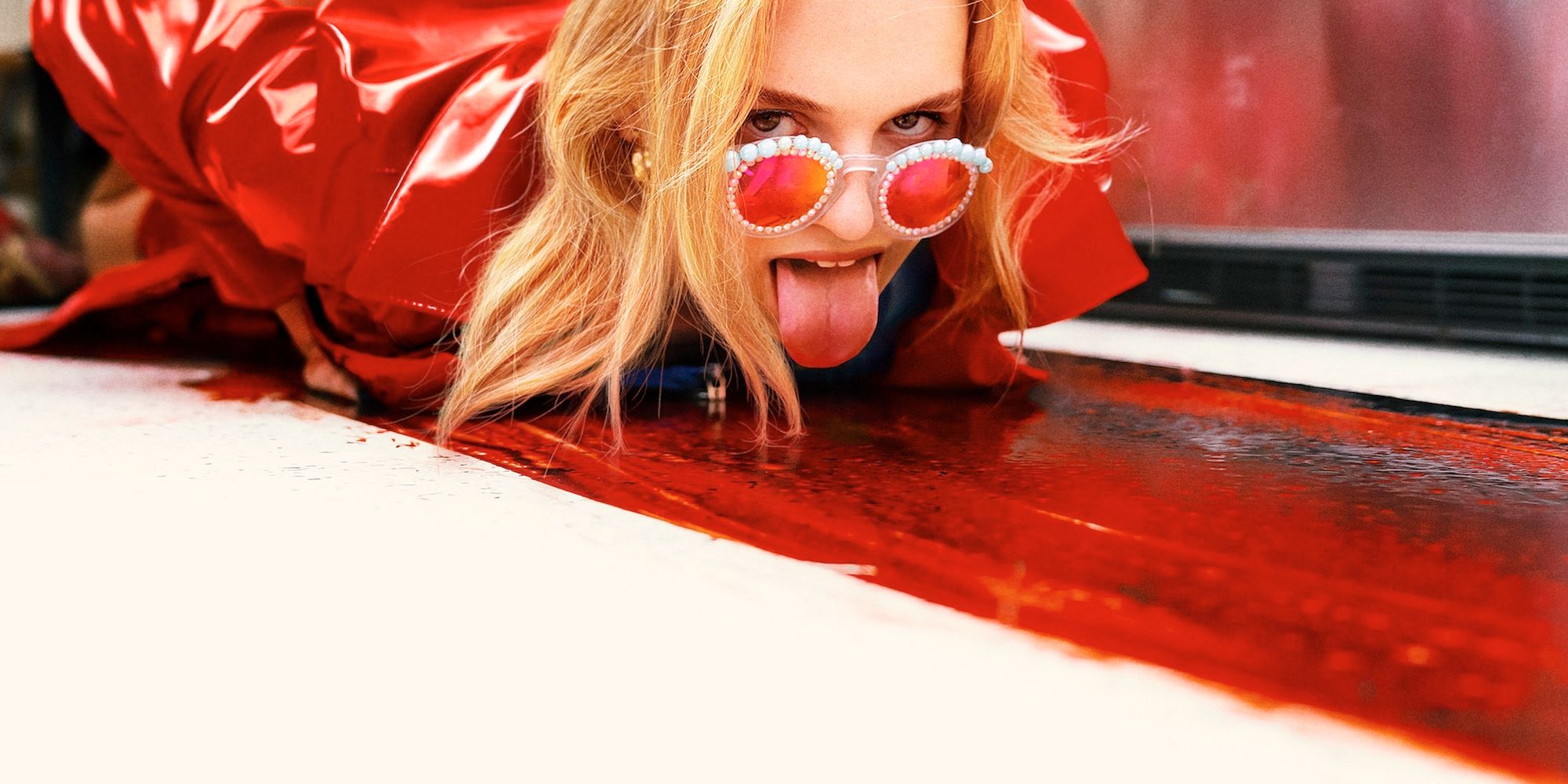 Time: 5:45pm
Venue: Room 25ABC
Welcome to the explosive world of texting, terror, and teen-angst that is Assassination Nation. This all-star panel includes the Russo brothers (Avengers: Infinity War), along with director Sam Levinson and the film's stars Bill Skarsgård (It), Suki Waterhouse (Insurgent), Hari Nef, and Abra. The film premiered at the Sundance Film Festival back in January, and is scheduled for general release in September this year.
Netflix: Marvel's Iron Fist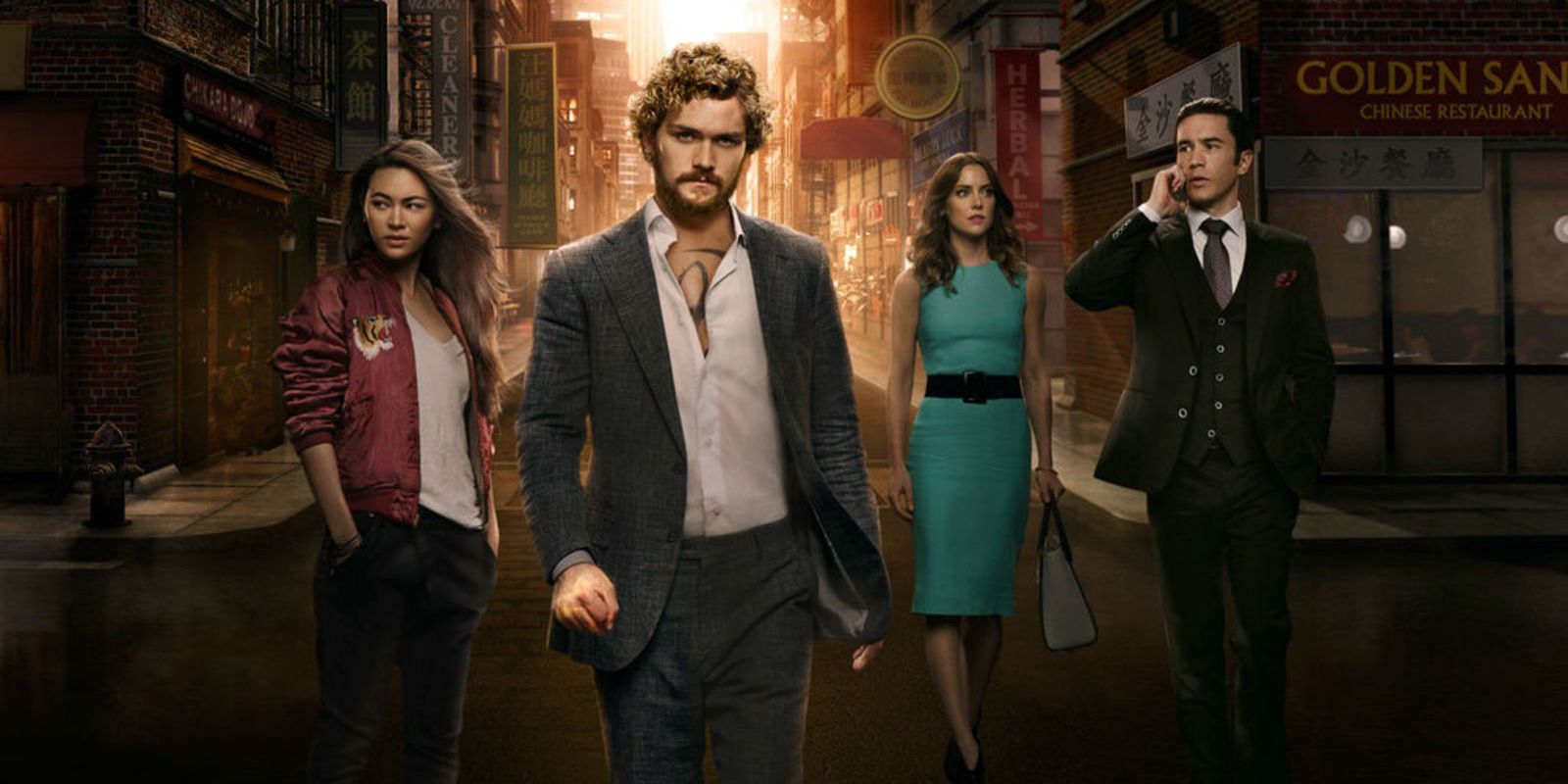 Time: 6:00pm
Venue: Ballroom 20
The first season of Iron Fist was a success for Netflix in terms of viewing figures, but was roundly criticized by critics and fans alike. New showrunner Raven Metzner is hoping this second series will be better-received. Marvel is currently keeping quiet about what to expect at this panel, with only Jeph Loeb confirmed in attendance. Still, it's likely this will include both a trailer drop and a release date.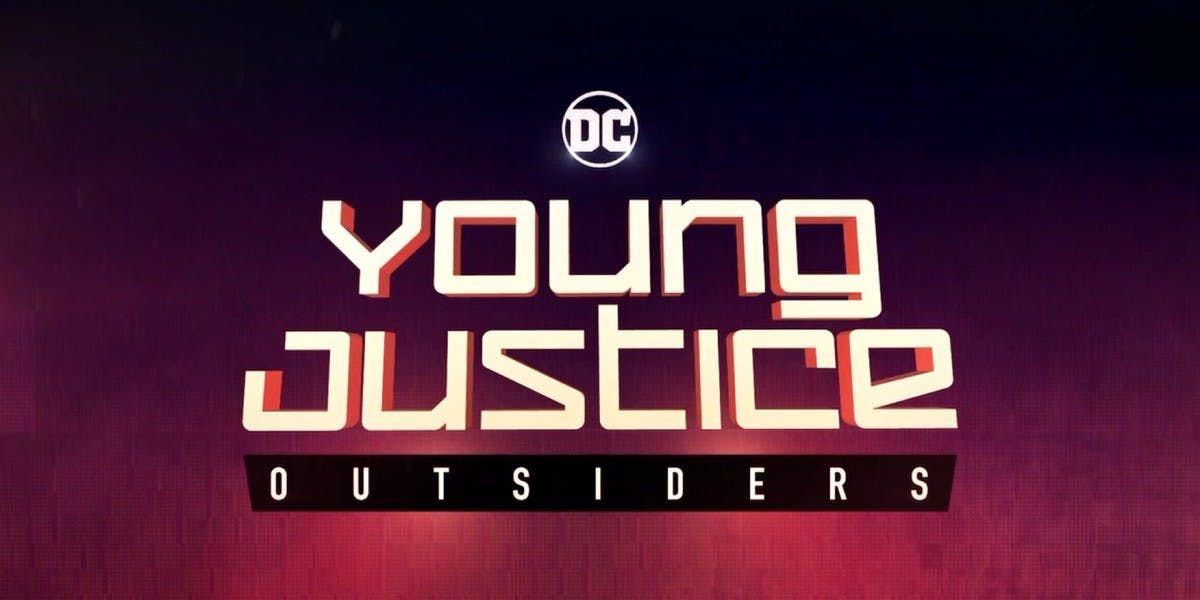 Young Justice: Outsiders
Time: 10:00am
Venue: Room 6DE
Warner Bros. is finally giving viewers a taste of some of the exclusive content to be released on the DC Universe streaming service. The Young Justice: Outsiders animated series will be one of the shows premiering online, and will see the team take on metahuman trafficking and the threat of a genetic arms race. Expect a "special video presentation," followed by a panel featuring producers and members of the voice cast.
AMC's Fear the Walking Dead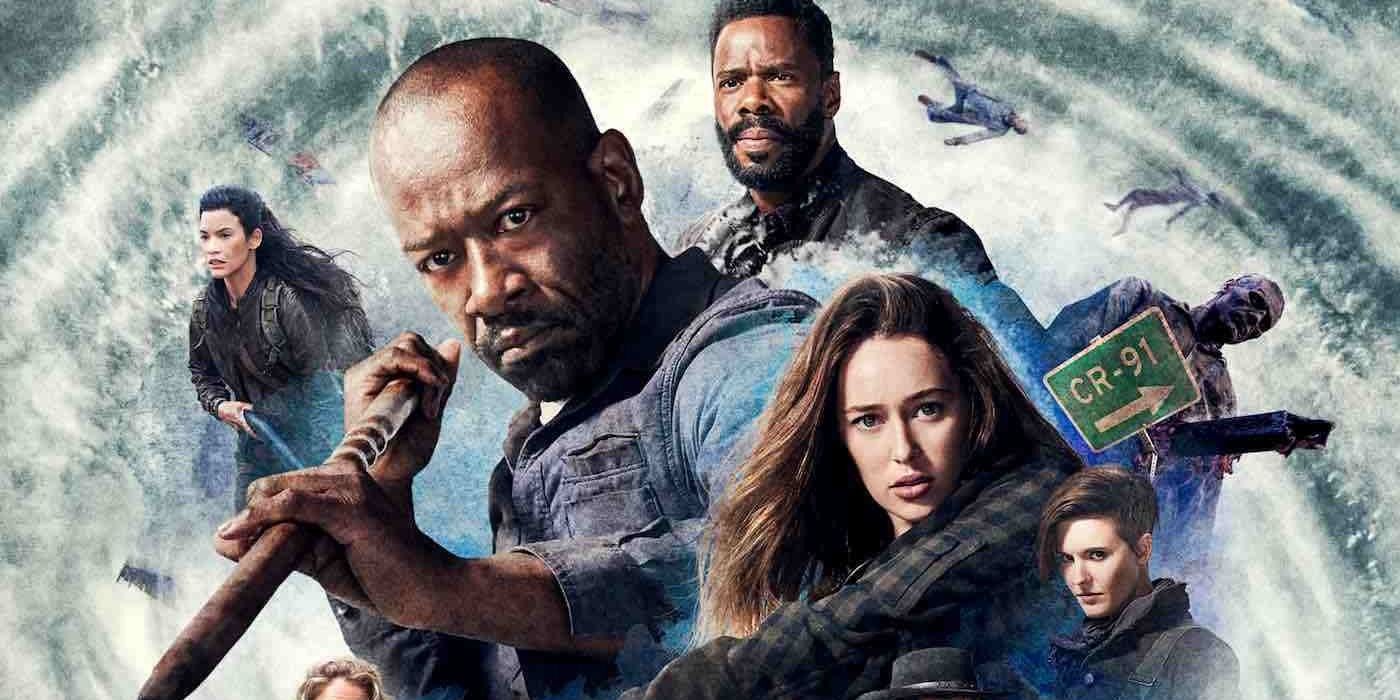 Time: 11:15am
Venue: Hall H
The Fear the Walking Dead panel will pick up where the midseason finale left off, offering a preview of the second half of Season 4. Confirmed panelists include stars Alycia Debnam-Carey, Colman Domingo, Lennie James, Danay Garcia, Jenna Elfman, Maggie Grace, and Garret Dillahunt. They'll be joined by join executive producers and showrunners Andrew Chambliss and Ian Goldberg, executive producers Scott M. Gimple, Robert Kirkman, Gale Anne Hurd, and Dave Alpert, and special effects makeup supervisor and executive producer Greg Nicotero.
Related: Fear the Walking Dead Season 4B Poster Is Missing Madison
Teen Titans Go! to the Movies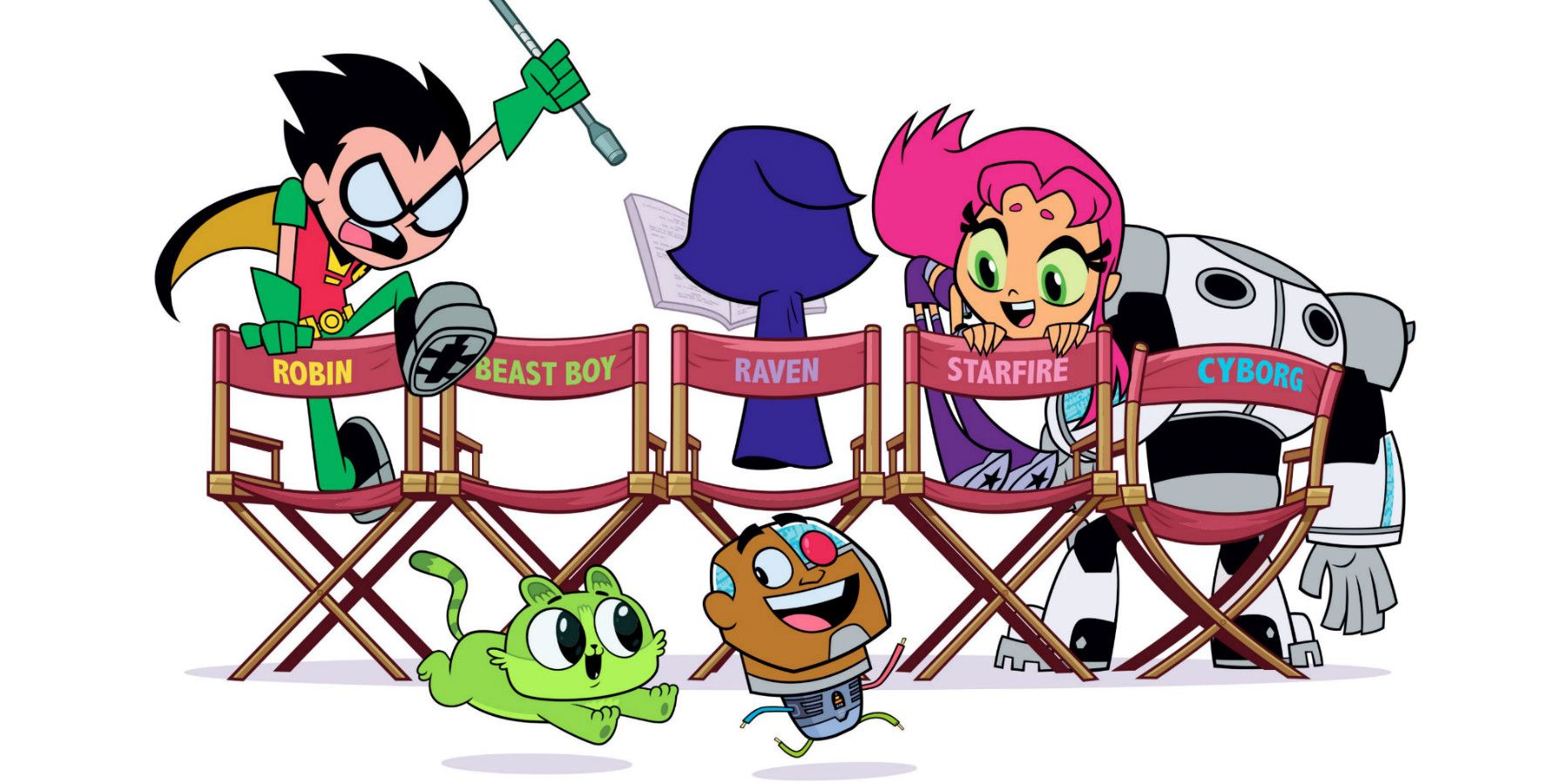 Times: 12:00pm, 2:00pm
Venue: Horton Grand Theater
Fans will be able to check out Teen Titans Go! to the Movies at SDCC, with two showings on Saturday - at 12:00pm and 2:00pm. It's unknown if any other information will be revealed.
AMC's The Walking Dead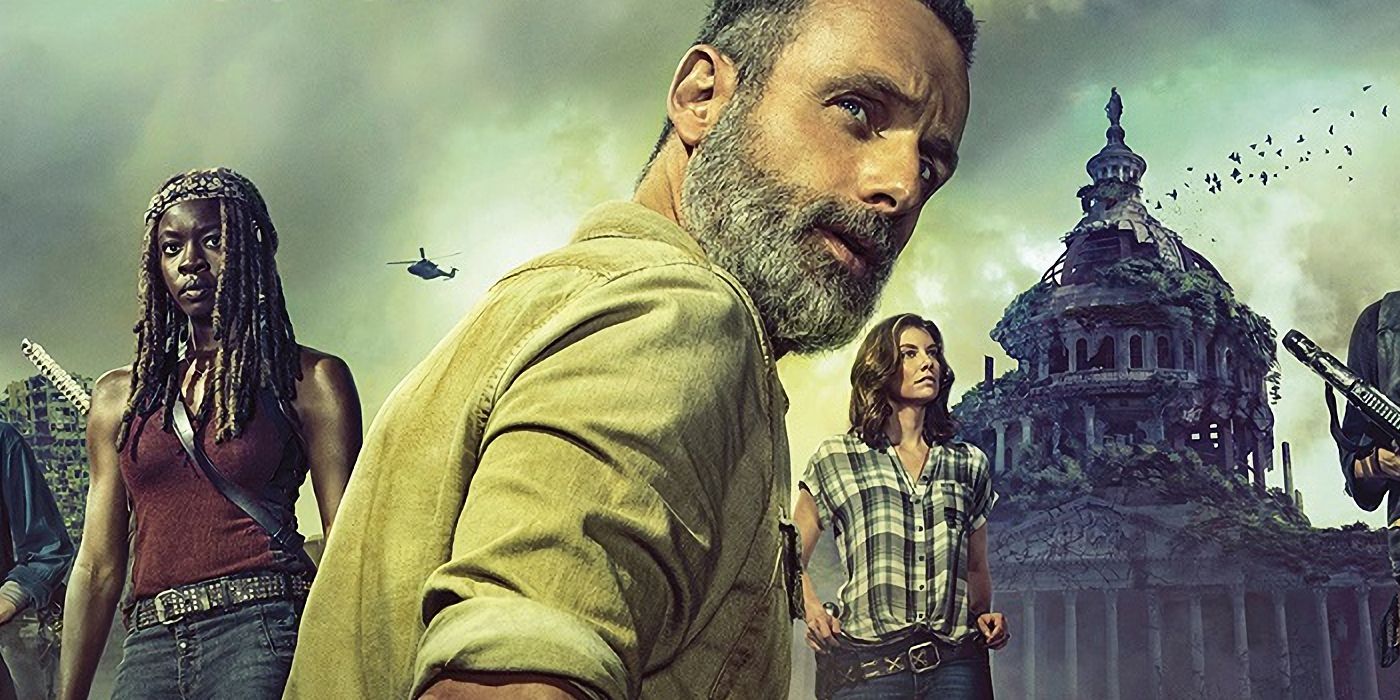 Time: 12:15pm
Venue: Hall H
The Walking Dead returns to SDCC with an exclusive sneak peek into Season 9, followed by an all-star panel including executive producer and showrunner Angela Kang; executive producers Scott M. Gimple, Robert Kirkman, Gale Anne Hurd, and Dave Alpert; stars Andrew Lincoln, Norman Reedus, Danai Gurira, Melissa McBride, and Jeffrey Dean Morgan; and special effects makeup supervisor and executive producer Greg Nicotero. Jon Bernthal is set to reprise the role of Shane, and according to Deadline, he's expected to appear on the panel.
Castle Rock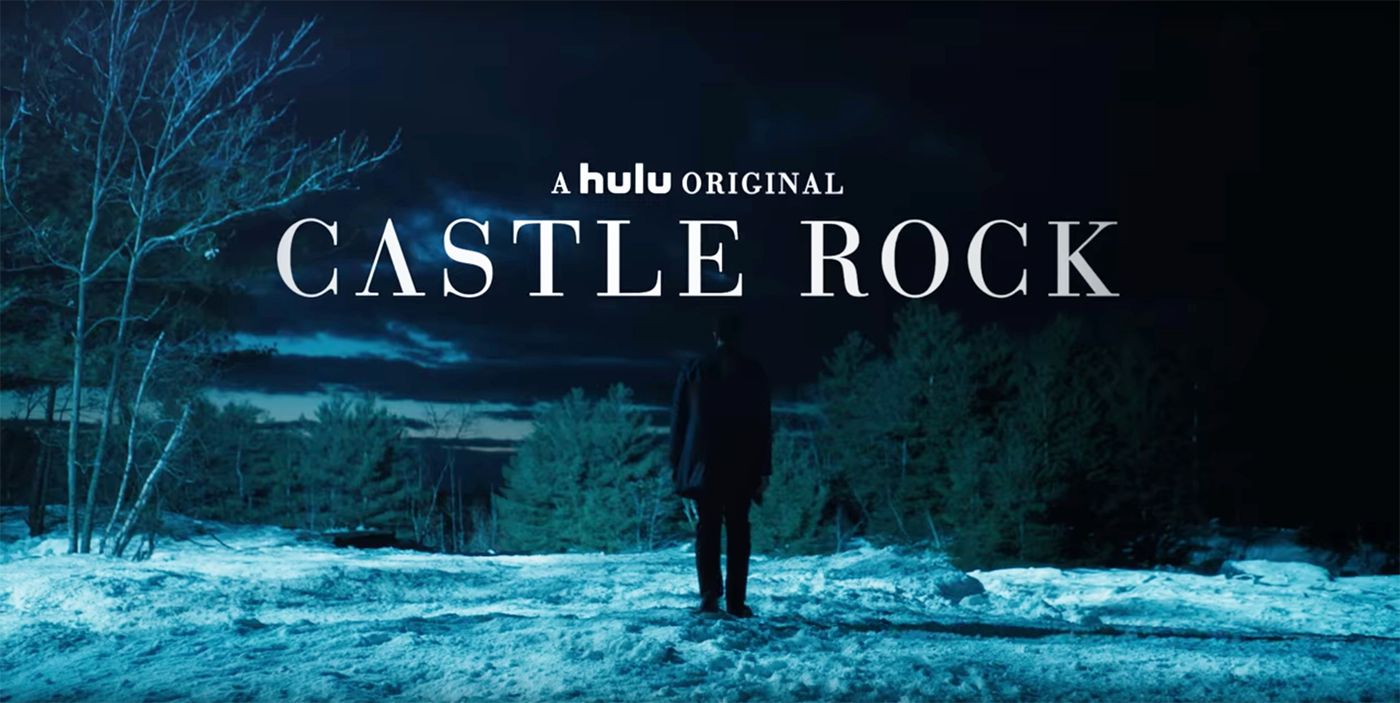 Time: 12:45pm
Venue: Ballroom 20
Attendees will get to watch the entire first episode of Stephen King and J.J. Abrams's Castle Rock. That will be followed by a panel including creators and executive producers Sam Shaw and Dustin Thomason and stars Sissy Spacek, Bill Skarsgard, Melanie Lynskey, and Jane Levy. Unfortunately, Abrams himself is unable to attend due to his Star Wars commitments.
Star Trek: Discovery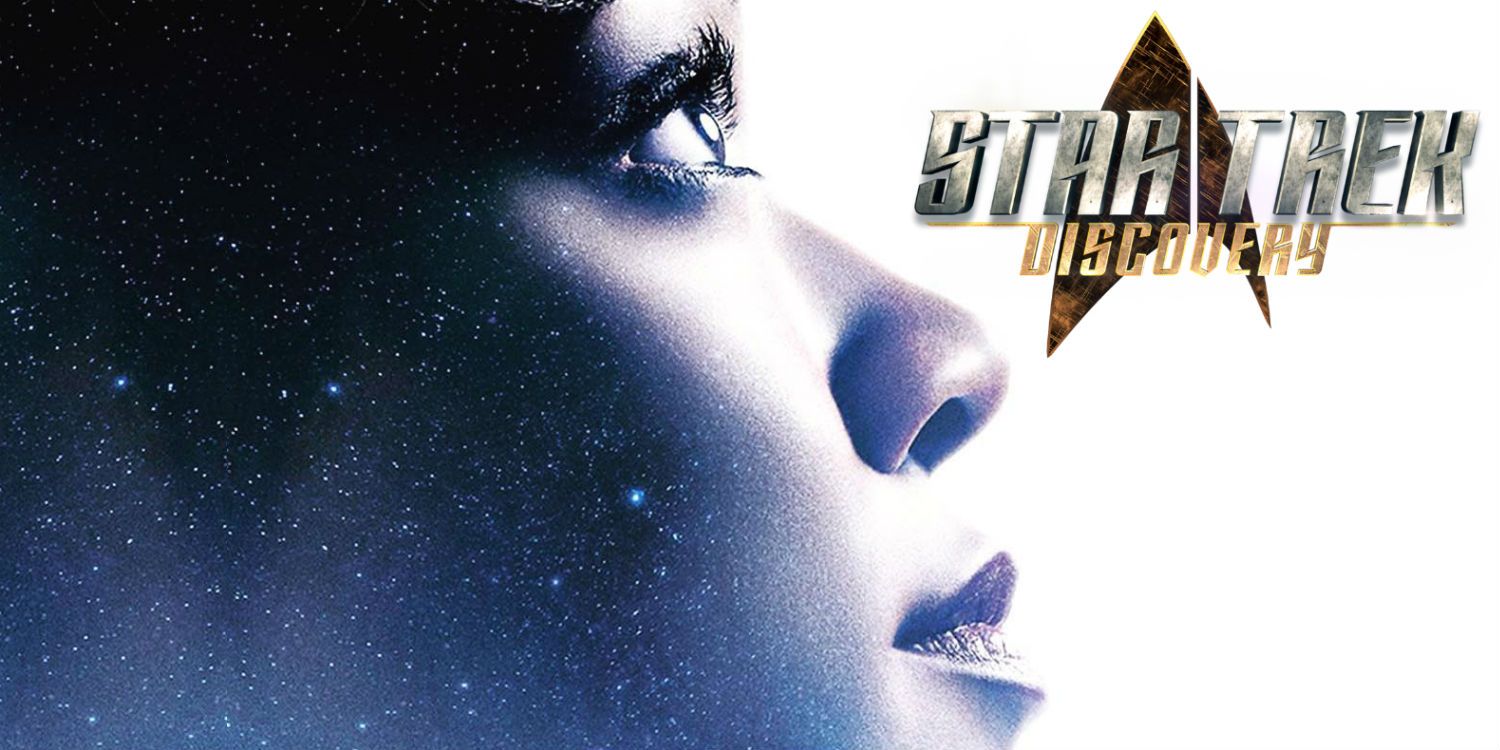 Time: 1:30pm
Venue: Hall H
The last few months have seen Star Trek: Discovery suffer more behind-the-scenes drama, with Alex Kurtzman stepping up as showrunner for Season 2. He'll be appearing as part of the panel, joined by Sonequa Martin-Green, Doug Jones, Shazad Latif, Mary Wiseman, Anthony Rapp, Wilson Cruz, Mary Chieffo and Anson Mount, alongside executive producer Heather Kadin. The panel will be moderated by series guest star Tig Notaro, who will appear as Chief Engineer Reno.
Rumor: Patrick Stewart Teasing Star Trek Discovery Appearance?
Amazon Prime Video Showcase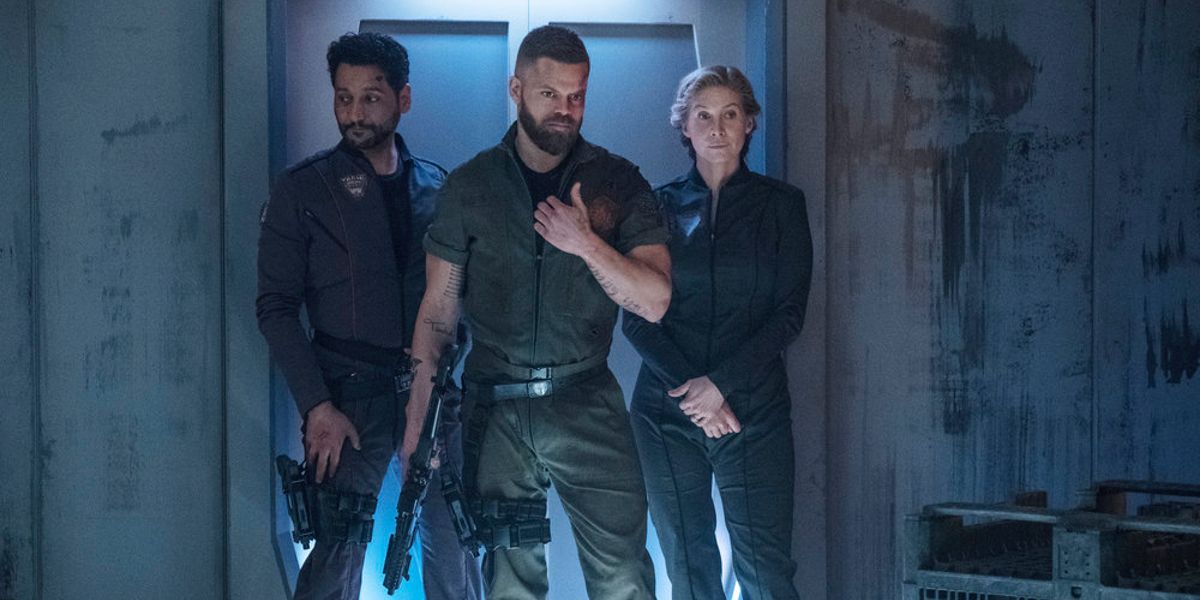 Time: 3:30pm
Venue: Ballroom 20
Rather than run separate panels for the individual shows, Amazon Prime Video is hosting a single event dedicated to six of their top series. Featured panelists include Carlton Cuse, described by Amazon as "the prolific creative force behind Tom Clancy's Jack Ryan"; The Tick creator Ben Edlund; Sam Esmail, director of Homecoming; world-renowned author Neil Gaiman, creator/writer/showrunner of Good Omens; Lore super-producer Gale Anne Hurd; and Naren Shankar, showrunner of The Expanse.
Universal Pictures: Glass and Halloween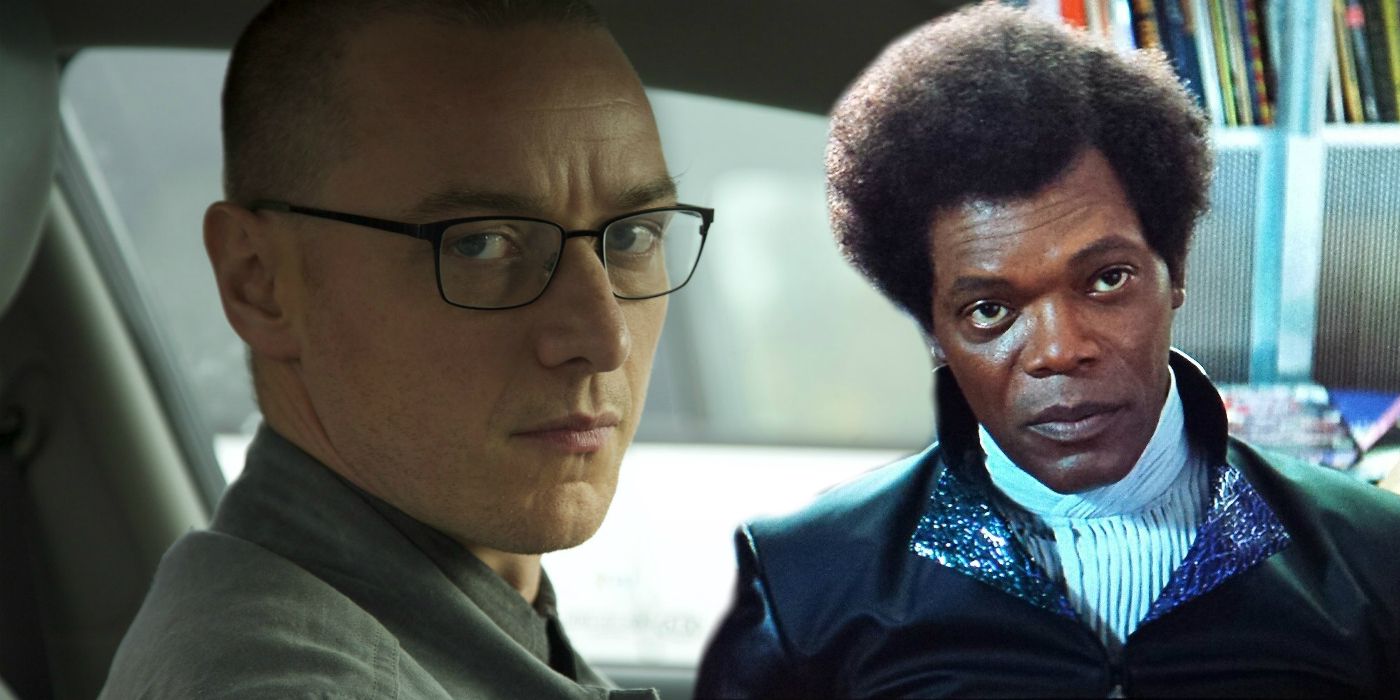 Time: 3:45pm
Venue: Hall H
This year, Universal is choosing to focus on two of their upcoming releases; Glass and Halloween. The studio is keeping details of the panel under wraps, but M. Night Shyamalan has confirmed he'll be present. He also promised a "surprise," which almost certainly means Universal will drop the first Glass trailer.
Bumblebee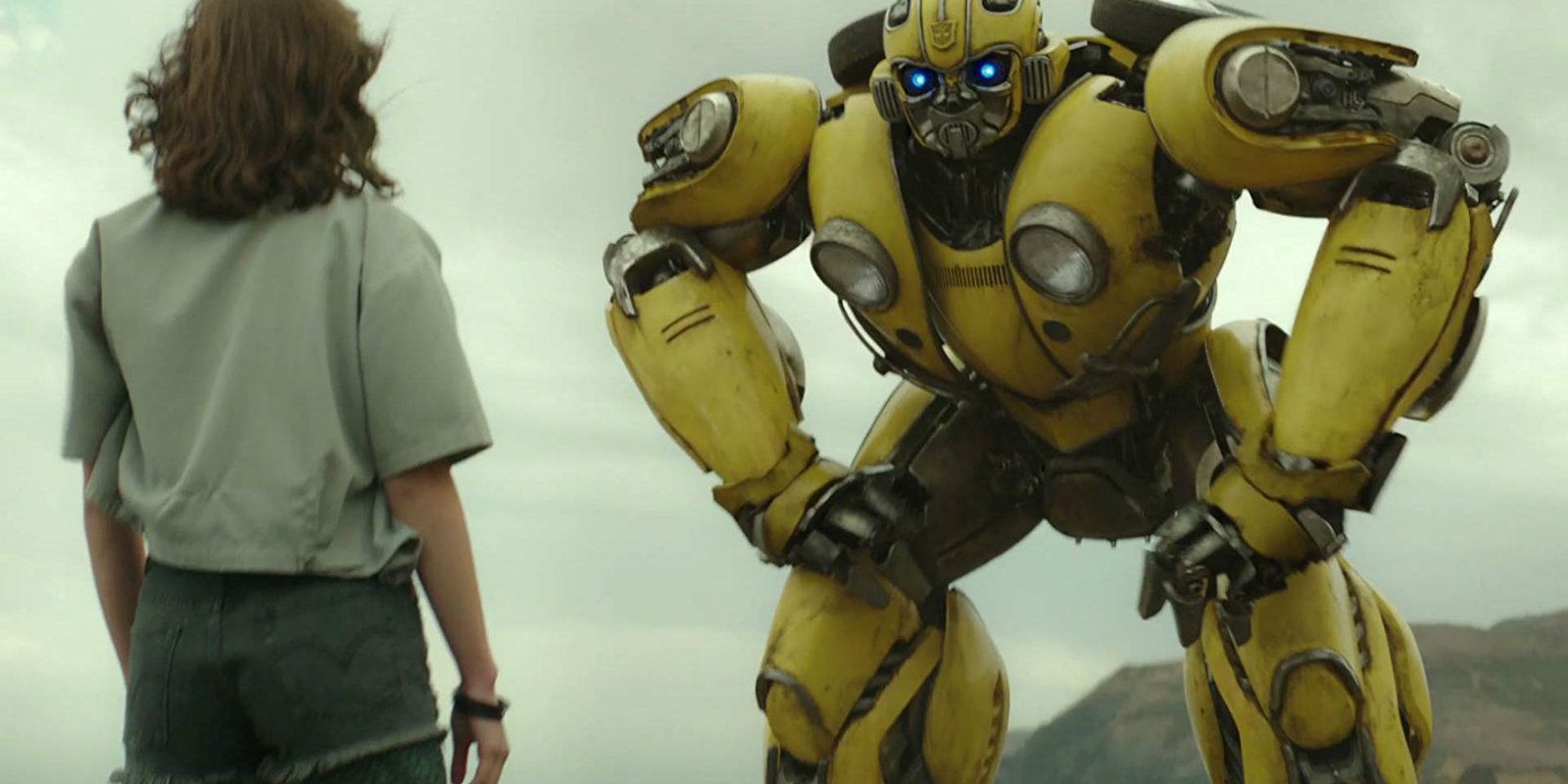 Time: 5:00pm
Venue: Hall H
This is actually the first time Paramount has brought one of their Transformers films to SDCC. The studio has confirmed that Bumblebee director Travis Knight and star Hailee Steinfeld will both be present, but hasn't announced any other cast members.
Wynonna Earp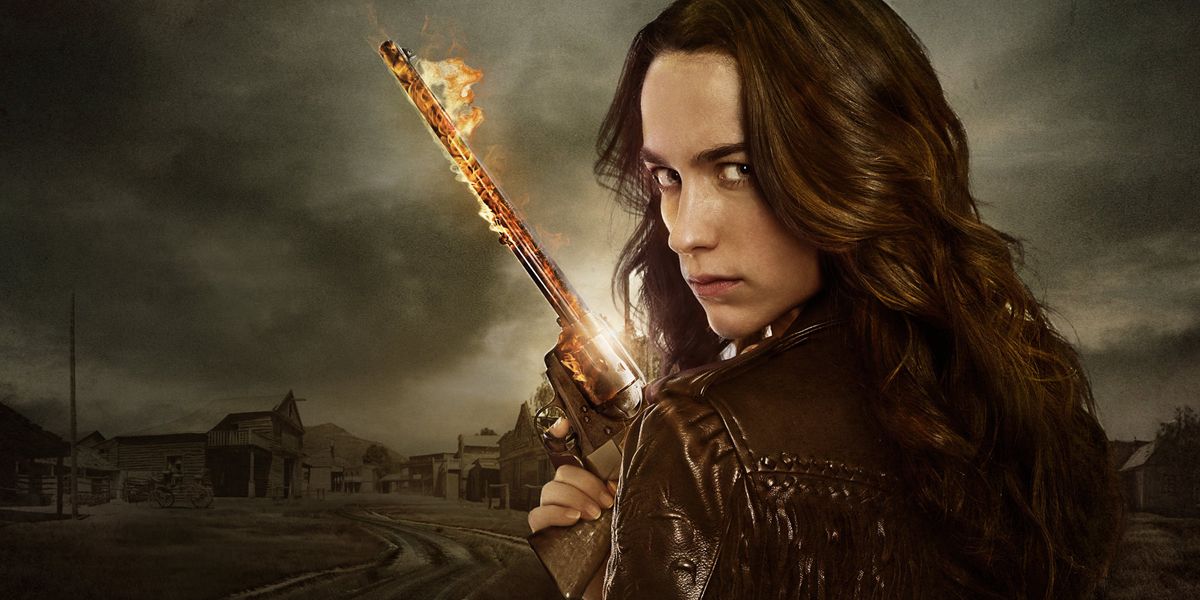 Time: 5:00pm
Venue: Horton Grand Theater
Syfy is using SDCC to screen the first episode of Wynonna Earp Season 3, which will be followed by a panel including cast members Melanie Scrofano, Shamier Anderson, Tim Rozon, Domonique Provost-Chalkley, Katherine Barrell, Varun Saranga, and Chantel Riley, showrunner Emily Andras, and comic creator Beau Smith. There'll be a further panel on Saturday at 6:45pm, which promises to include "behind-the-scenes antics" and exclusive footage.
Related: How Wynonna Earp Became One of the Most Feminist Sci-Fi Shows on TV
Marvel's Cloak & Dagger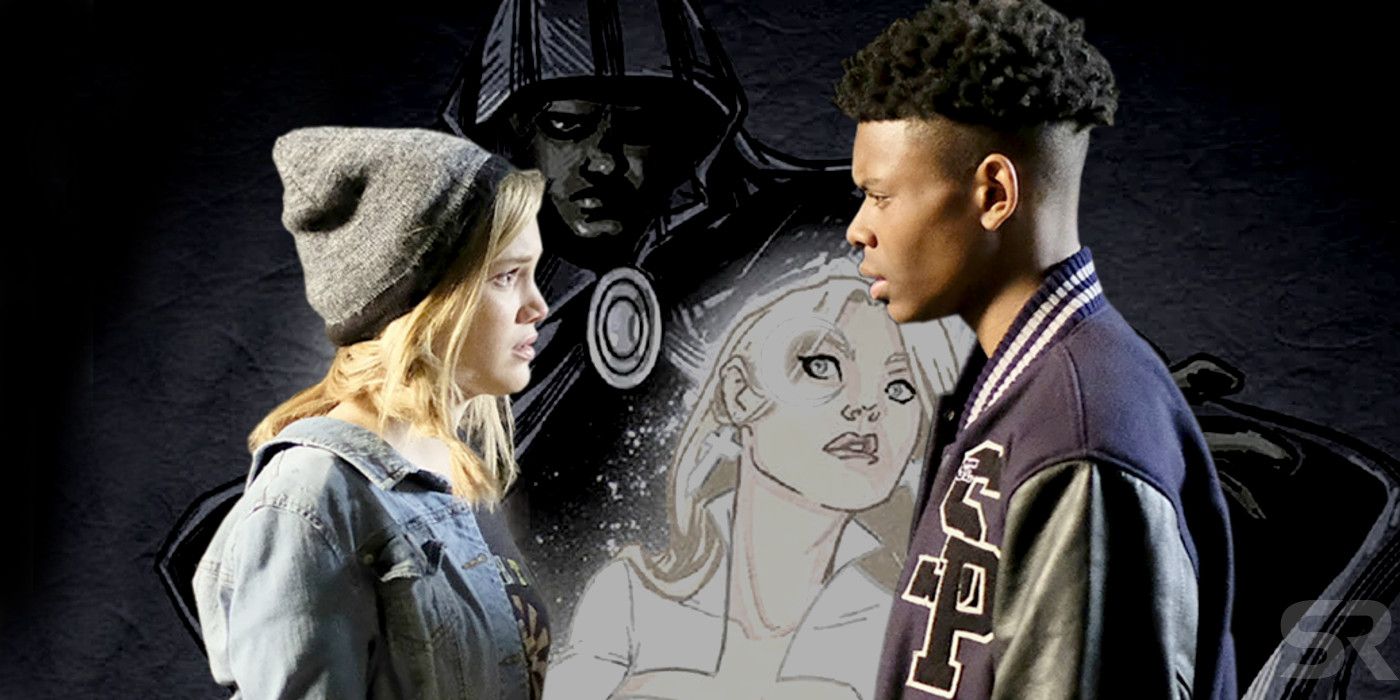 Time: 5:45pm
Venue: Ballroom 20
Marvel's latest ongoing series, Cloak & Dagger, will make its SDCC debut. The first season is currently streaming on Freeform, and attendees will be able to glimpse exclusive, never-before-seen footage. The panel includes Marvel's Jeph Loeb, who will be accompanied by stars Olivia Holt, Aubrey Joseph, Emma Lahana, and Ally Maki, as well as showrunner Joe Pokaski. This is expected to feature a lively Q&A.
The Passage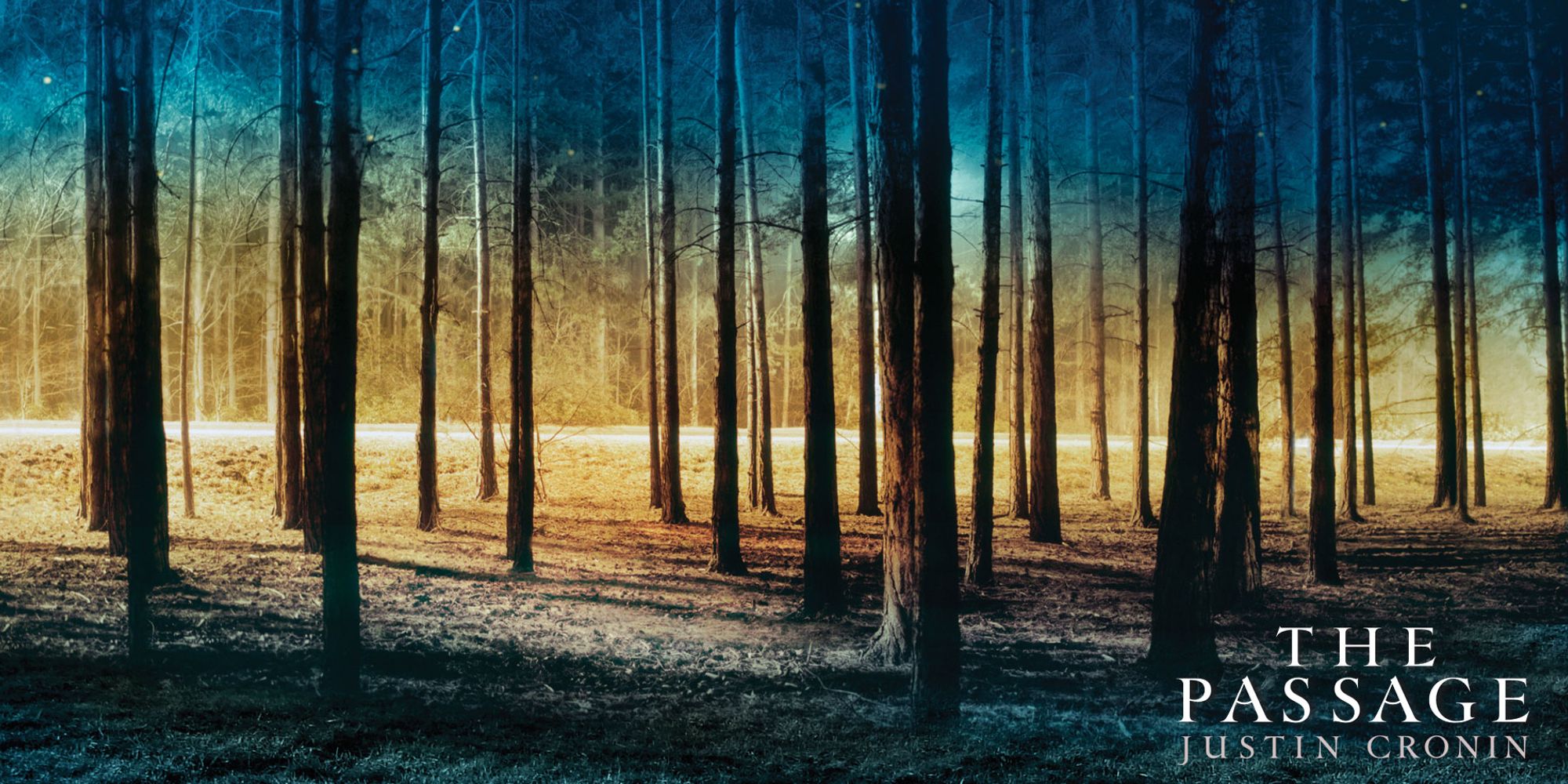 Time: 6:00pm
Venue: Room 6A
SDCC 2018 features the world premiere screening of The Passage, a series inspired by Justin Cronin's bestselling fantasy book trilogy about a dangerous virus that could either cure all disease or wipe out the human race. The screening will be followed by a moderated conversation and fan Q&A, featuring stars Mark-Paul Gosselaar, Saniyya Sidney, Henry Ian Cusick, and Jamie McShane; executive producer Liz Heldens; executive producer/director Jason Ensler; and Justin Cronin himself.
Sony Pictures: Venom and Spider-Man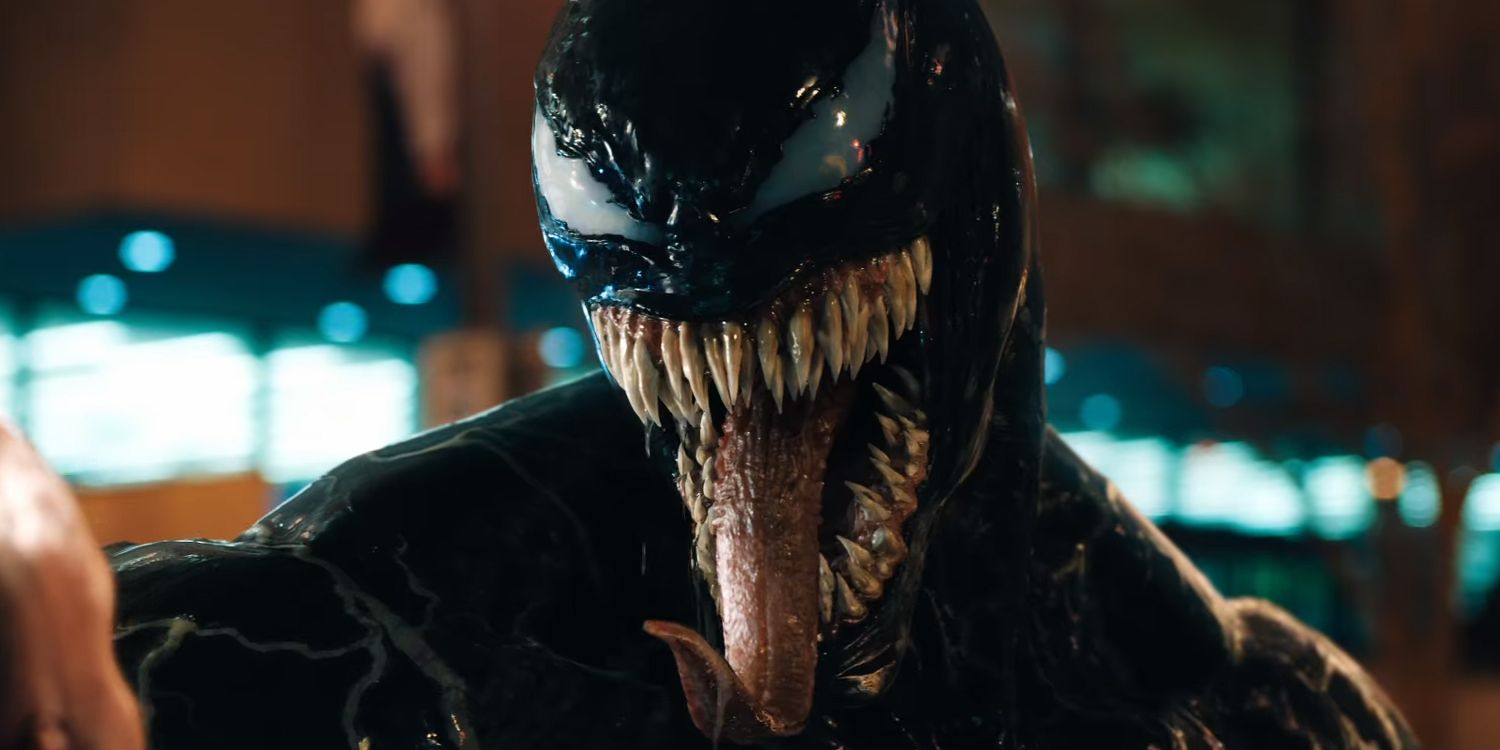 Time: 6:15pm
Venue: Hall H
This year's Sony Hall H presentation will be focused on their two upcoming Marvel superhero films, the live-action Venom and the animated Spider-Man: Into the Spider-Verse. No details have been provided, but Venom star Tom Hardy has been doing the rounds at other cons, so is likely to attend. It's also possible Chris Miller and Phil Lord will also be present.
The Death of Superman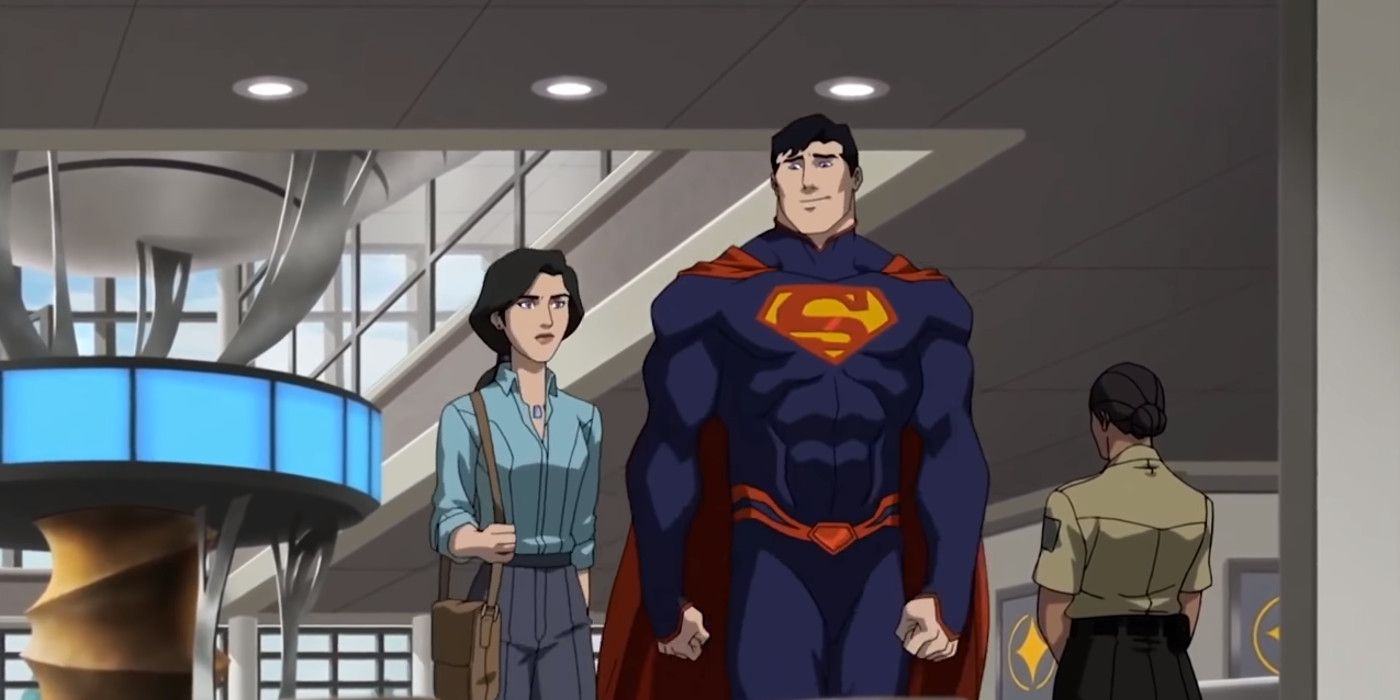 Time: 7:00pm
Venue: Ballroom 20
DC Animation tend to use SDCC for the world premiere of their animated movies, and this year will be no different, with The Death of Superman debuting. It will be followed by a panel featuring voice actors Jerry O'Connell, Rebecca Romijn, Jason O'Mara, and Christopher Gorham, alongside producer/co-director Sam Liu, co-director Jake Castorena, screenwriter Peter J. Tomasi, and executive producer James Tucker. DC Animation has hinted that there will be some additional surprise guests, too.
Related: Death of Superman Sneak Peek Offers First Look at DC's Animated Film
AMC's Preacher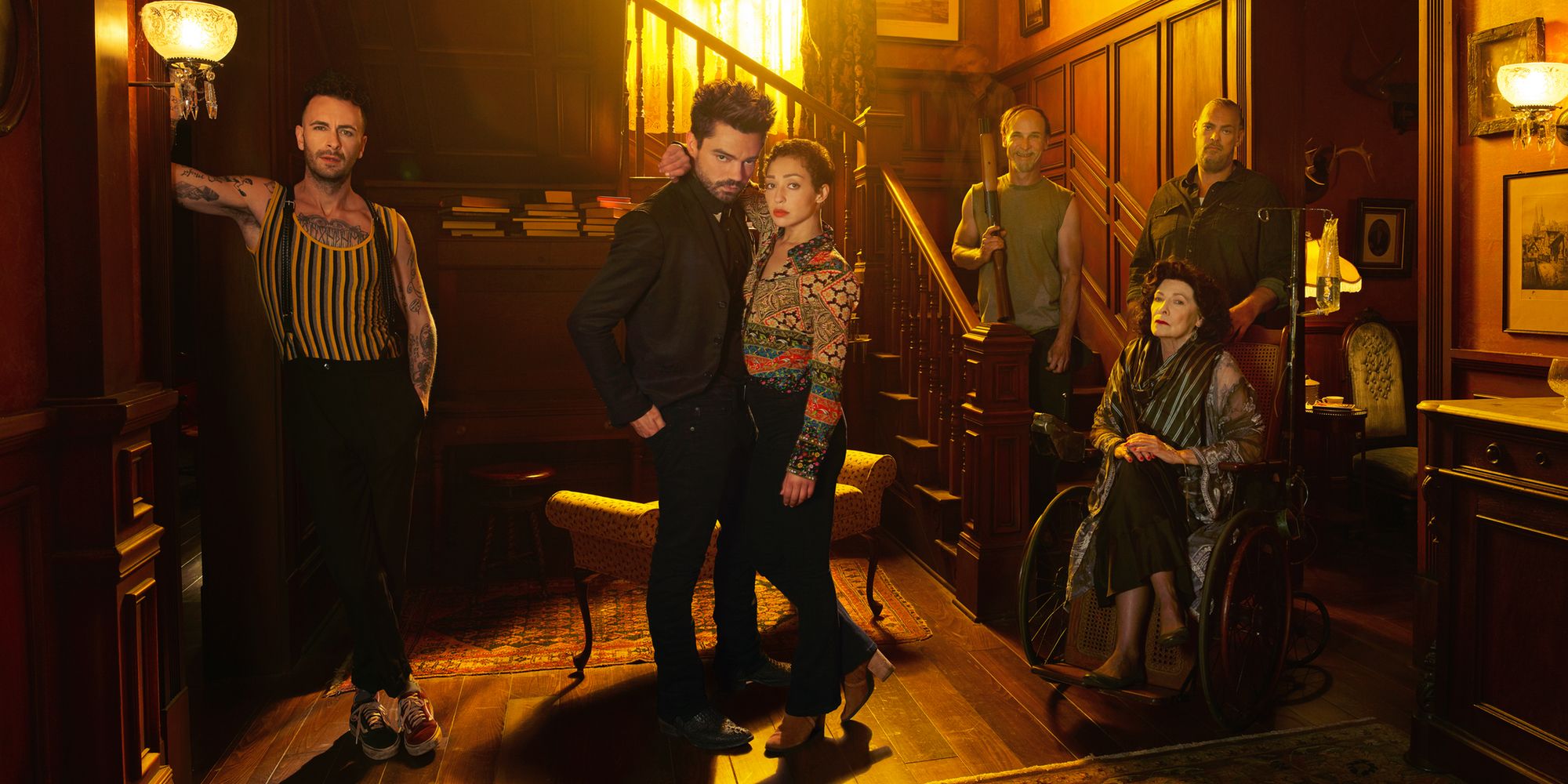 Time: 7:30pm
Venue: Hall H
Preacher Season 3 is currently airing, so this Hall H presentation could be quite an interesting one. It will feature executive producers Seth Rogen and Evan Goldberg, showrunner/EP Sam Catlin, and stars Dominic Cooper, Ruth Negga, and Joseph Gilgun.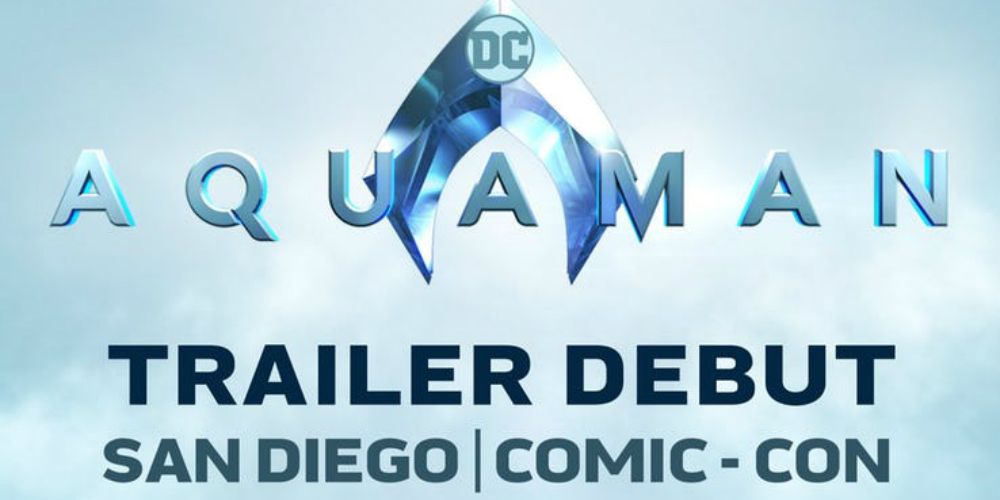 Warner Bros. - Including DC, Fantastic Beasts And Godzilla
Time: 10:30am
Venue: Hall H
One of the most hotly-anticipated panels of SDCC 2018, the Warner Bros. panel is expected to focus in on the studio's upcoming superhero films. Director James Wan recently revealed that Warner Bros. will drop the first Aquaman trailer at SDCC 2018. We can presumably expect a number of celebrity guests as well; Jason Mamoa has been doing a tour of cons in recent months in order to promote the film. There are rumors the panel will also feature a Shazam! movie teaser, and appearances by Gal Gadot, Ben Affleck and Matt Reeves.
Additionally, the two-hour event will also feature a presence from Fantastic Beasts: The Crimes of Grindelwald and Godzilla: King of the Monsters, possibly including trailers for both.
Black Lightning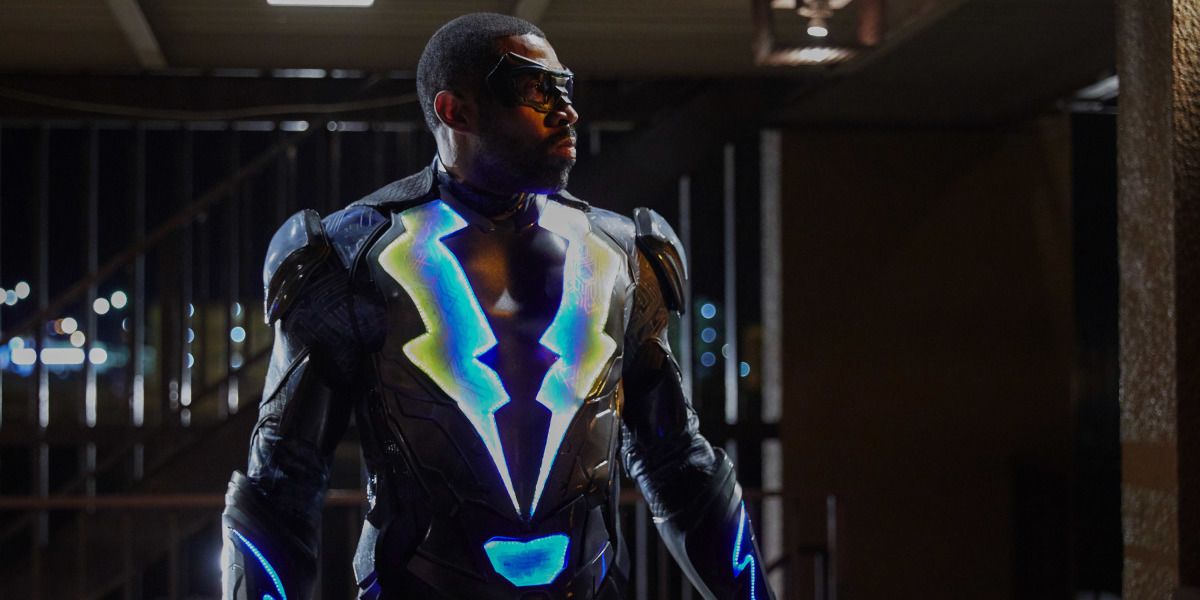 Time: 11:00am
Venue: Ballroom 20
Saturdays at SDCC are always busy for fans of DCTV, and the first series to take over Ballroom 20 is Black Lightning. Series stars and producers are expected to give an exclusive look at Season 2, most likely with some clips as well. The exact panel hasn't been confirmed, but will presumably include star Cress Williams, along with EPs Greg Berlanti, Salim Akil, Mara Brock Akil, and Sarah Schechter.
Related: Black Lightning's Arrowverse References Were Just For Fun
Krypton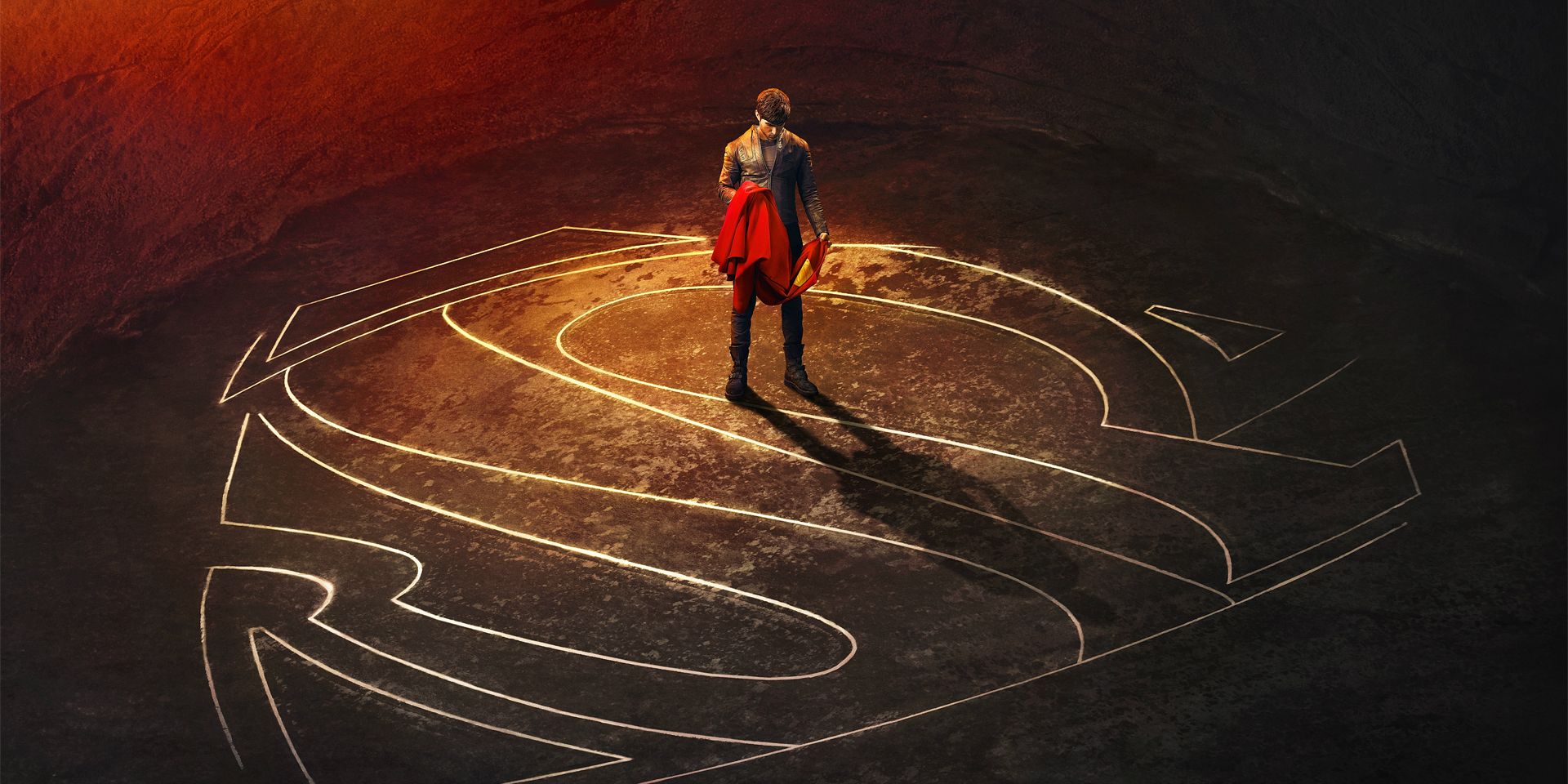 Time: 12:00pm
Venue: Indigo Ballroom, Hilton San Diego Bayfront
The first season of Krypton has rewritten the history of the Man of Steel, and the cast and creators are expected to be on hand to give an "inside look" into the upcoming Season 2. No details of the panel have yet been announced.
Manifest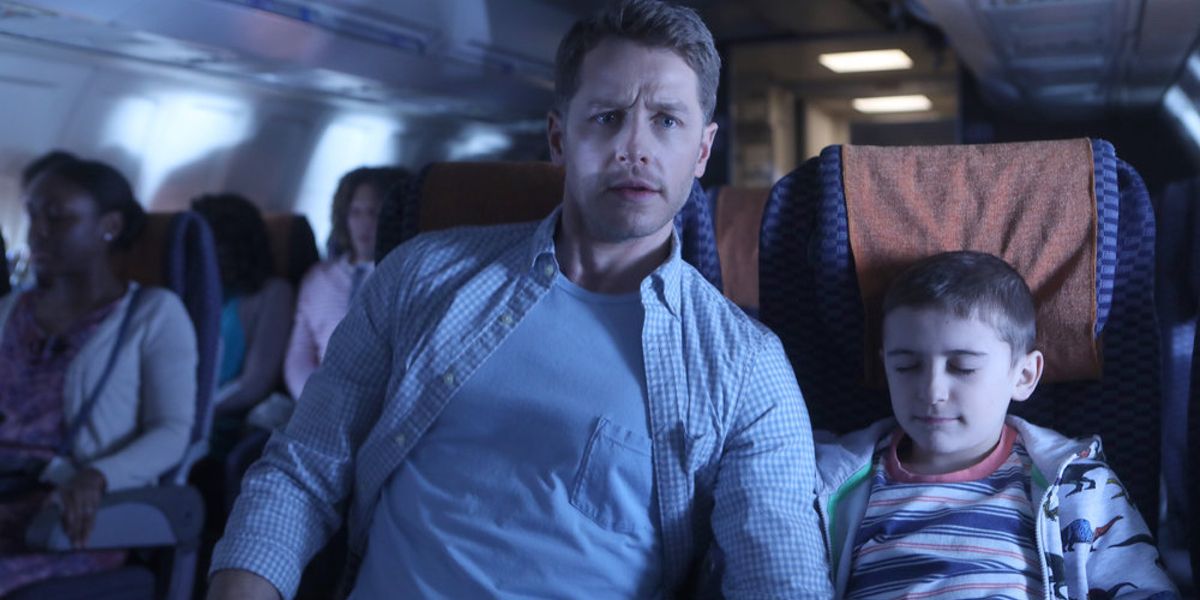 Time: 1:00pm
Venue: Indigo Ballroom, San Diego Hilton Bayfront
NBC is hosting a special video presentation for Manifest, the promising new series that will air this October. That will be followed by a Q&A, but the panel isn't confirmed. The concept of Manifest is an exciting one; Montego Air Flight 828 lands safely in New York after a turbulent but routine flight, but the passengers learn that they've landed five years after they were believed lost.
The Gifted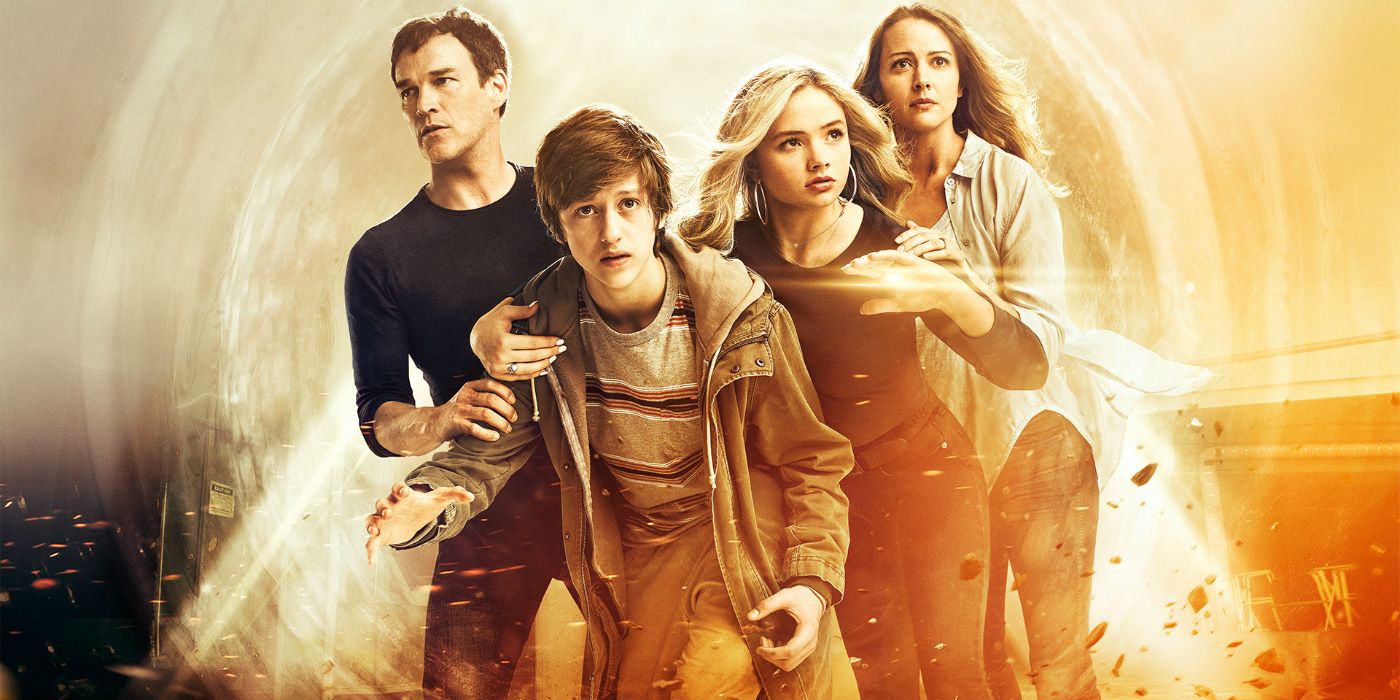 Time: 2:30pm
Venue: Ballroom 20
Renewed for a second season, Marvel and Fox's The Gifted will pick up after the explosion of the Atlanta Station, and see friendships torn apart in the coming mutant war. Expect an exclusive first look at Season 2, with a panel including Marvel's Jeph Loeb, showrunner Matt Nix, and stars Stephen Moyer, Sean Teale, Jamie Chung, Emma Dumont, Blair Redford, Natalie Alyn Lind, and Skyler Samuels.
Supergirl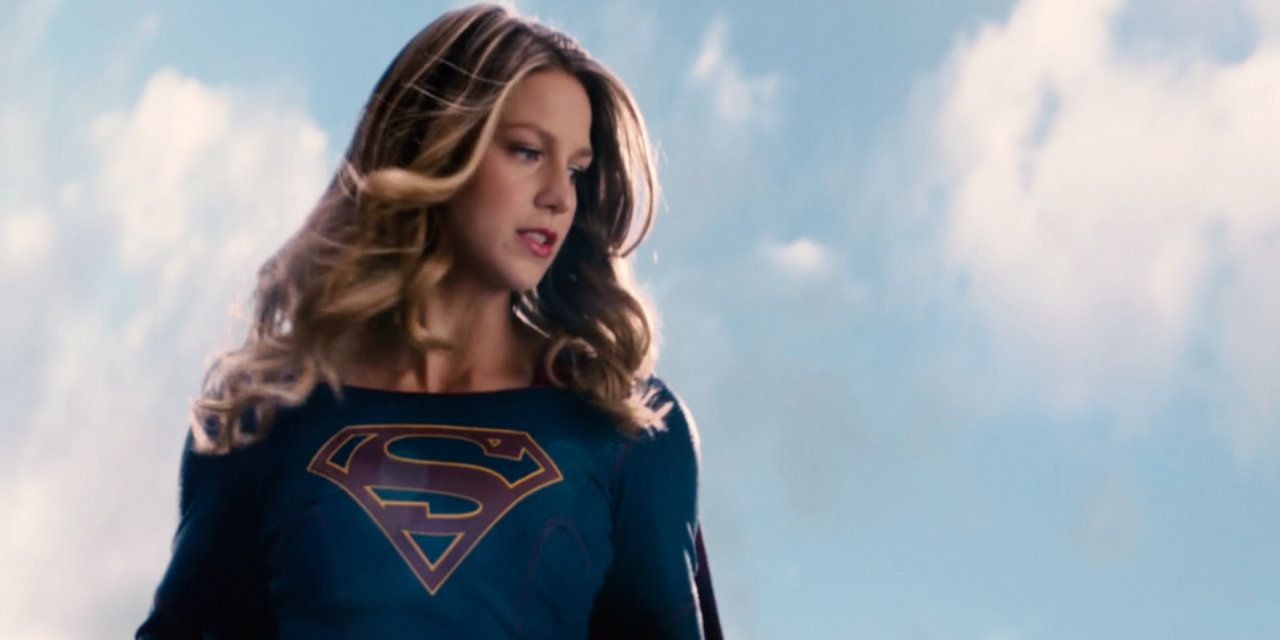 Time: 3:30pm
Venue: Ballroom 20
The threat of Reign is finally defeated, but Supergirl's life will never be a simple one. The final episode teased the arrival of a mysterious doppelganger in Russia, setting Kara up to face a dark version of herself. DCTV is promising a "special video presentation," presumably involving a sneak peek at Season 4. That will be followed by a Q&A with the cast and creative team, although just who'll be on hand is currently unknown.
Related: Supergirl Season 4 Inspired By DC's Superman: Red Son
The Orville
Time: 4:00pm
Venue: Indigo Ballroom, Hilton San Diego Bayfront
Seth MacFarlane's The Orville proved a remarkable success and has been renewed for a second season. This panel promises to give viewers "an exclusive look at some of the new and exciting missions" in the upcoming season. The panel is confirmed to include  Seth MacFarlane, Adrianne Palicki, Penny Johnson Jerald, and Scott Grimes, along with executive producers David A. Goodman, Brannon Braga, and Jon Cassar.
Arrow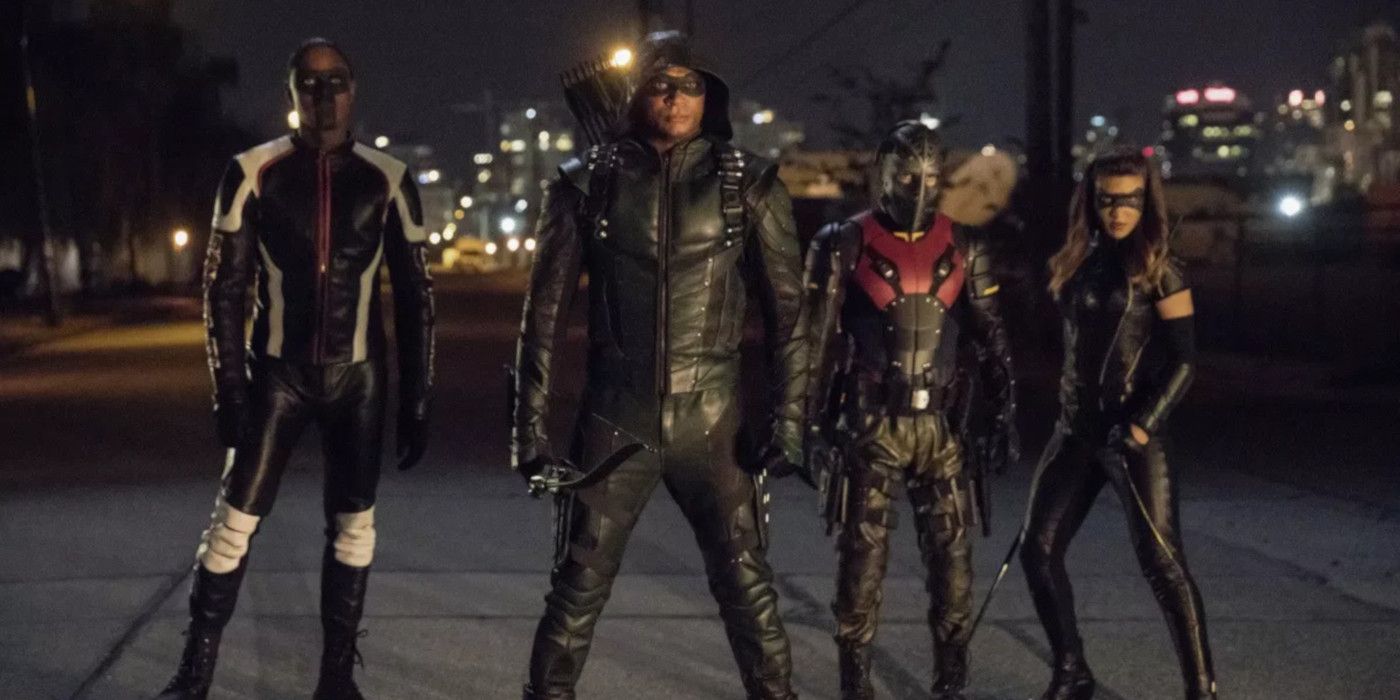 Time: 4:15pm
Venue: Ballroom 20
Arrow is a mainstay at SDCC, and this panel promises to be an exciting one, likely with some sneak peeks at the upcoming Season 7. Although the panel members haven't been confirmed, star Stephen Amell has always believed in fan engagement, so it's likely the cast and crew will be very well-represented indeed.
The Man in the High Castle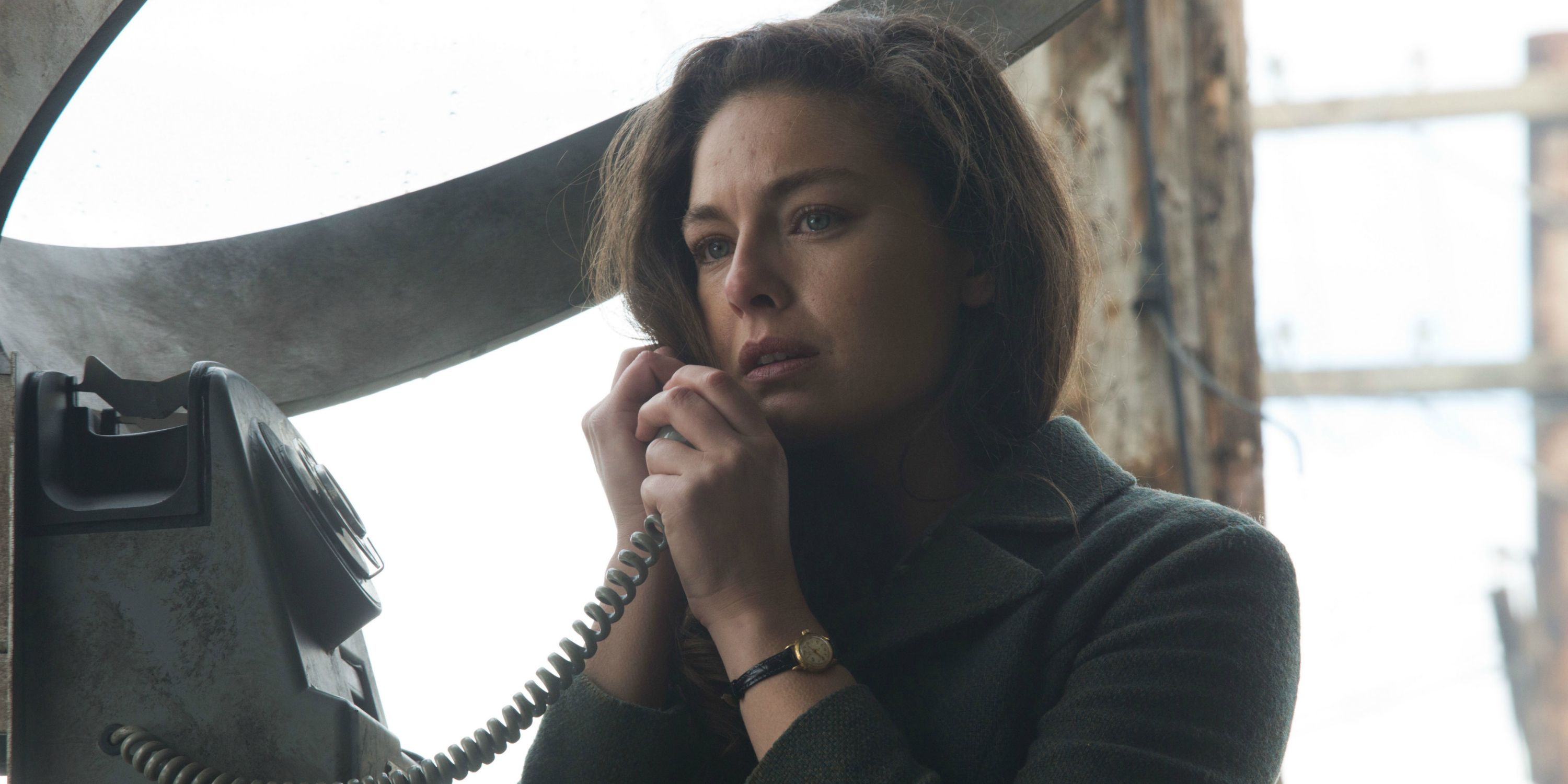 Time: 4: 15pm
Venue: Room 6A
One of Amazon Prime Video's most successful series, the dramatic Man in the High Castle is set to return for a third season. Amazon has promised exclusive sneak peeks and an audience Q&A with stars Alexa Davalos, Rufus Sewell, Stephen Root, and Jason O'Mara, along with executive producers Isa Dick Hackett and Dan Percival.
Legends of Tomorrow
Time: 5:00pm
Venue: Ballroom 20
Continuing DCTV's Ballroom 20 run, Legends of Tomorrow will present another exclusive video presentation. That will be followed with a panel that's likely set to be packed with stars, potentially including Matt Ryan's Constantine, who's becoming a series regular in Season 3.
Related: Legends of Tomorrow Season 4: Courtney Ford Upped to Series Regular
Deadpool 2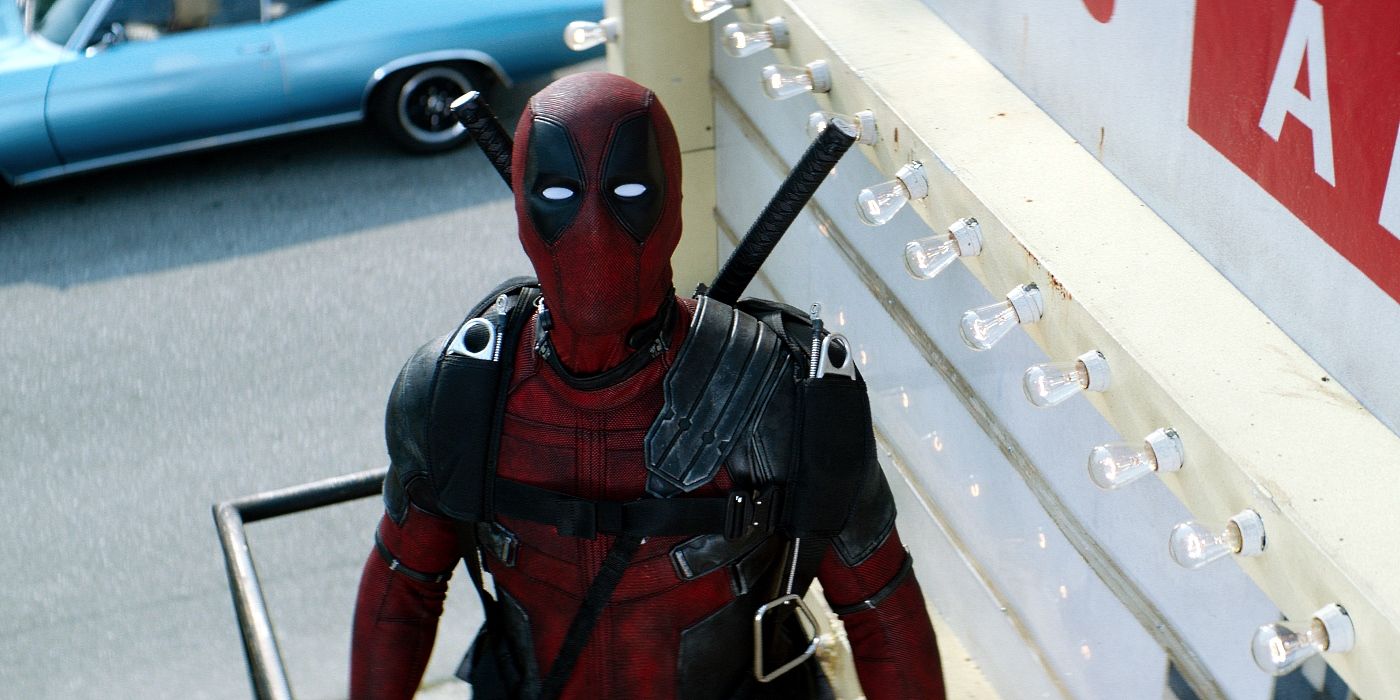 Time: 5:15pm
Venue: Hall H
In one of the most unexpected decisions of SDCC, Fox is actually bringing the X-Men franchise this year - but not one of their upcoming films. Instead, the studio has booked a panel celebrating the success of this year's Deadpool 2. They'll also give attendees the chance to watch the extended cut at 10:00pm, a worldwide premiere and likely the only opportunity viewers will have to watch this on the big screen. There's some speculation Fox will take advantage of the panel to give fans an update on the impending X-Force movie.
The Purge: From Film to Television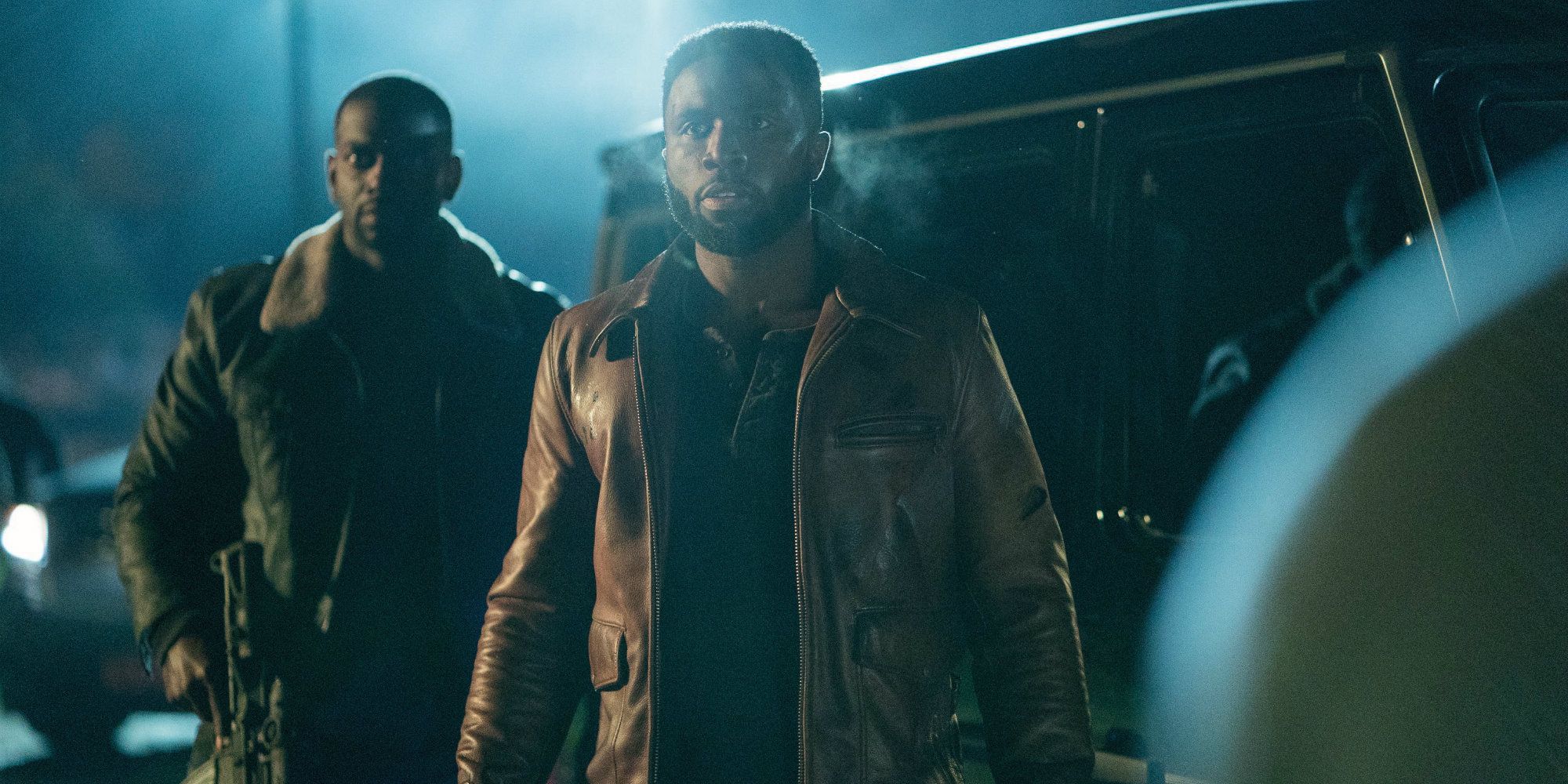 Time: 5:15pm
Venue: Room 6BCF
The Purge can rightly be viewed as a cultural phenomenon, and this panel looks set to be an exciting one. Jason Blum, founder of Blumhouse Productions, will be accompanied by other creators from the film franchise as they explain how the films are being expanded into a TV series this fall. Expect cast and crew from both The Purge and the latest film, The First Purge. There's no word yet on whether or not this panel will include any sneak peeks, though.
The Flash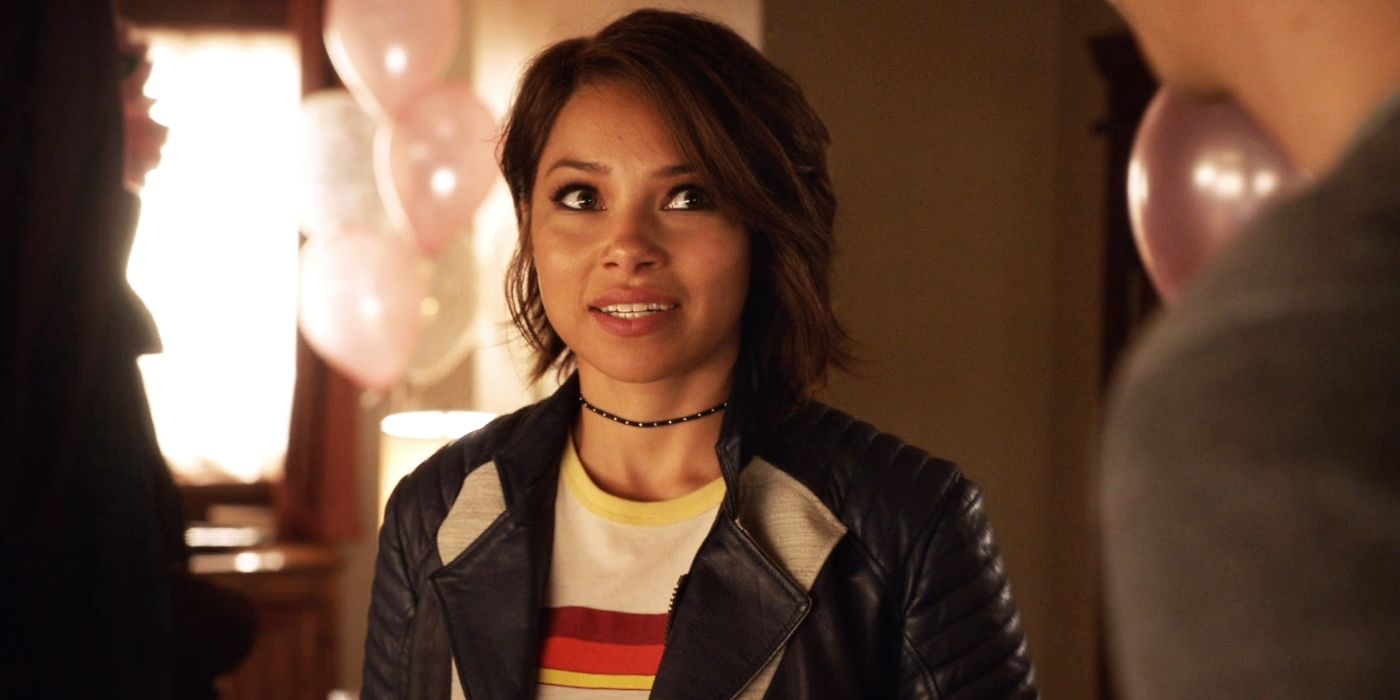 Time: 5:45pm
Venue: Ballroom 20
Rounding out the DCTV panels, The Flash promises to drop more hints and sneak peeks at the upcoming fifth season. The central mystery is just why Barry and Iris's daughter has traveled from the future, and what the consequences of her time-travel will be. As with the other panels, a full list of guests hasn't been announced, but we can expect stars and showrunners a-plenty.
Deadly Class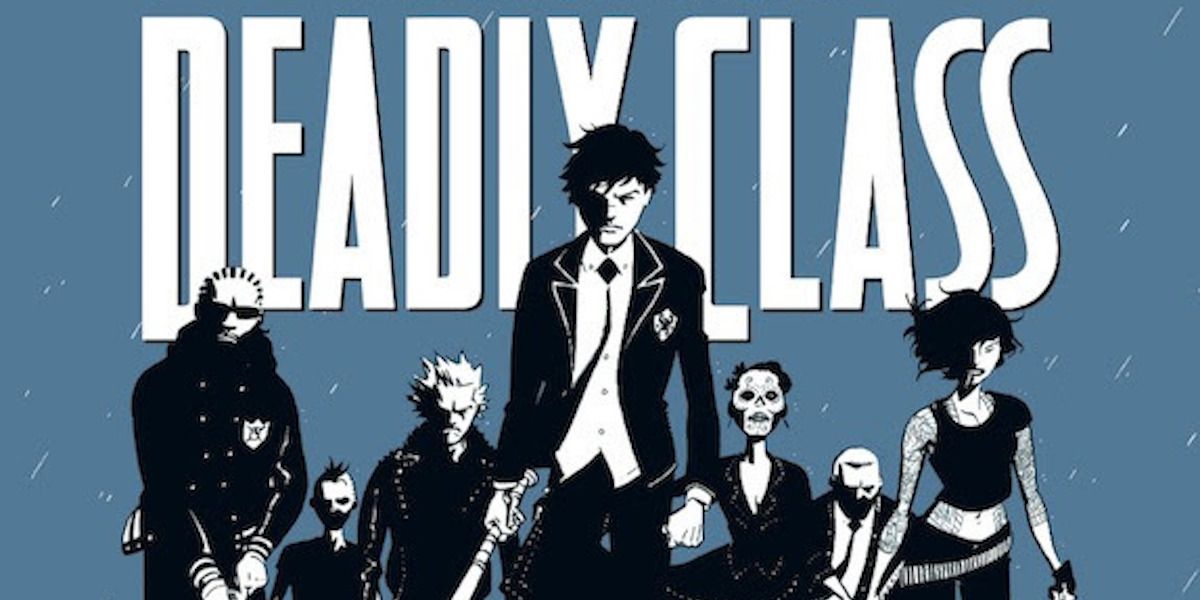 Time: 6:00pm
Venue: Indigo Ballroom, Hilton San Diego Bayfront
Based on the popular comic book series by Rick Remender and Wesley Craig, Syfy's Deadly Class will have a major presence at SDCC 2018. The panel will include the Russo brothers, along with cast and crew; it's believed series lead Ben Wadsworth and other cast members will be present, along with Remender himself. There are reports Syfy is planning to screen either a sizable clip, or possibly even the entire first episode.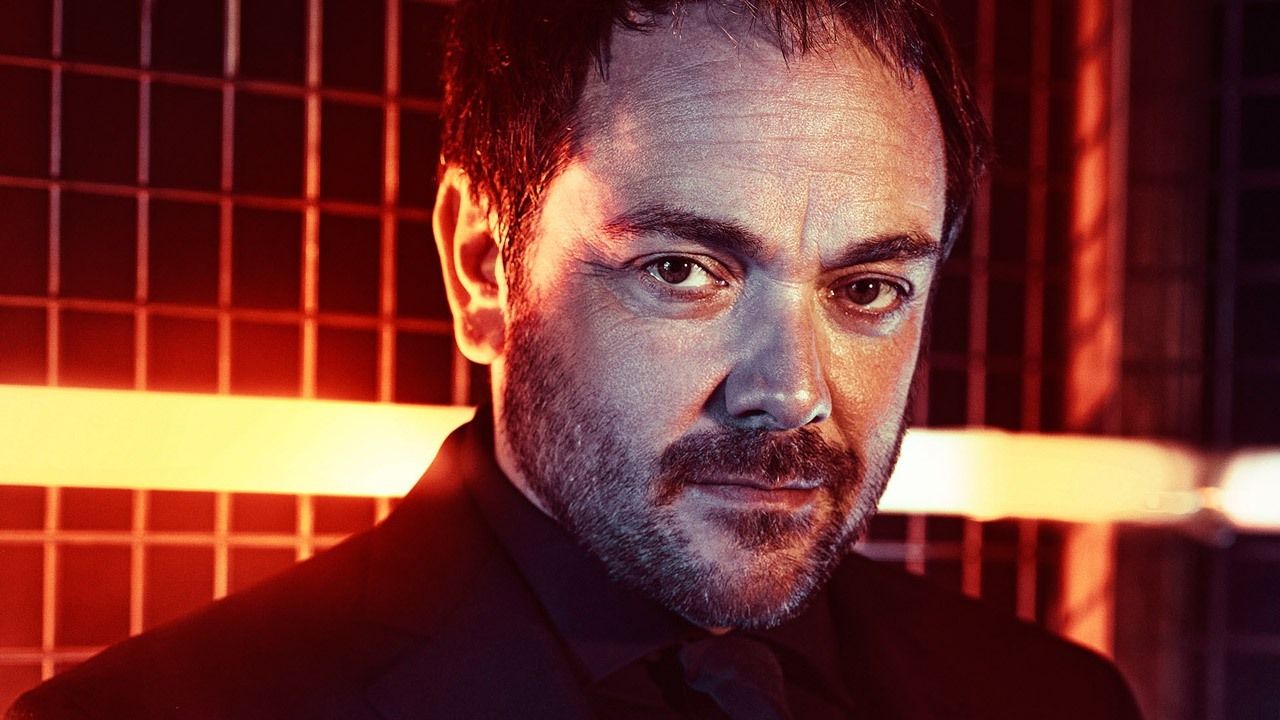 Supernatural
Time: 10:30am
Venue: Hall H
Perhaps no show has spent more Sundays in Hall H of SDCC than Supernatural, the longest-running American live-action fantasy TV series. Last year saw the panel introduced with the kind of epic presentation that's normally reserved for a major movie, with the stars and producers then taking the stage. This time round, attendees have been promised an exclusive video presentation, with series stars and executive producers answering fan questions and teasing the 14th season.
Riverdale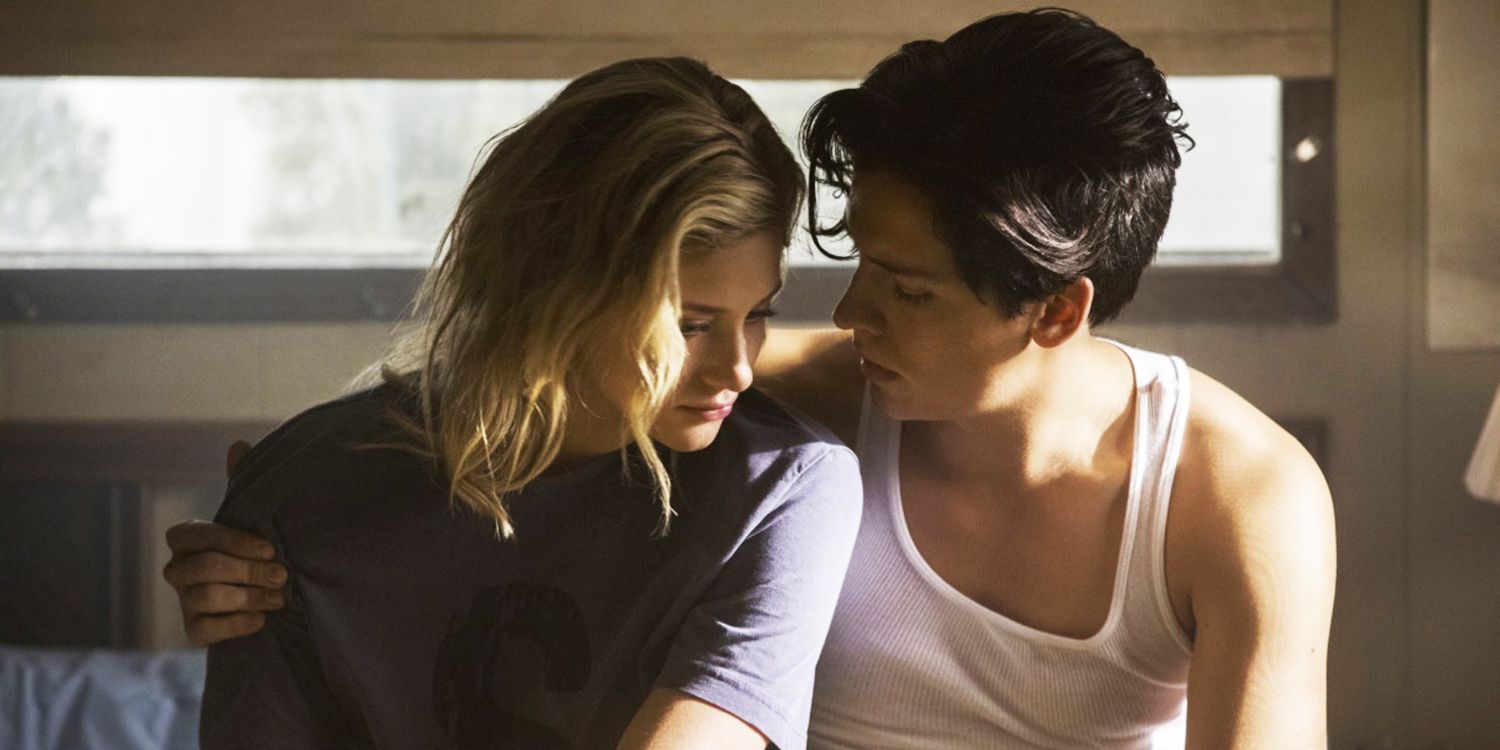 Time: 11:45am
Venue: Hall H
The CW's Riverdale has hosted an SDCC panel for the last two years, but this time is being upgraded to Hall H. This has been advertised as a "special video presentation," and The CW is keeping quiet about which stars and producers will be on hand for an audience Q&A. It's possible this venue will also be used to reveal the two Archie-inspired animated shows that are in the works.
Related: The Flash & Riverdale Stars Reflect on the Racist Backlash to Their Casting
Legion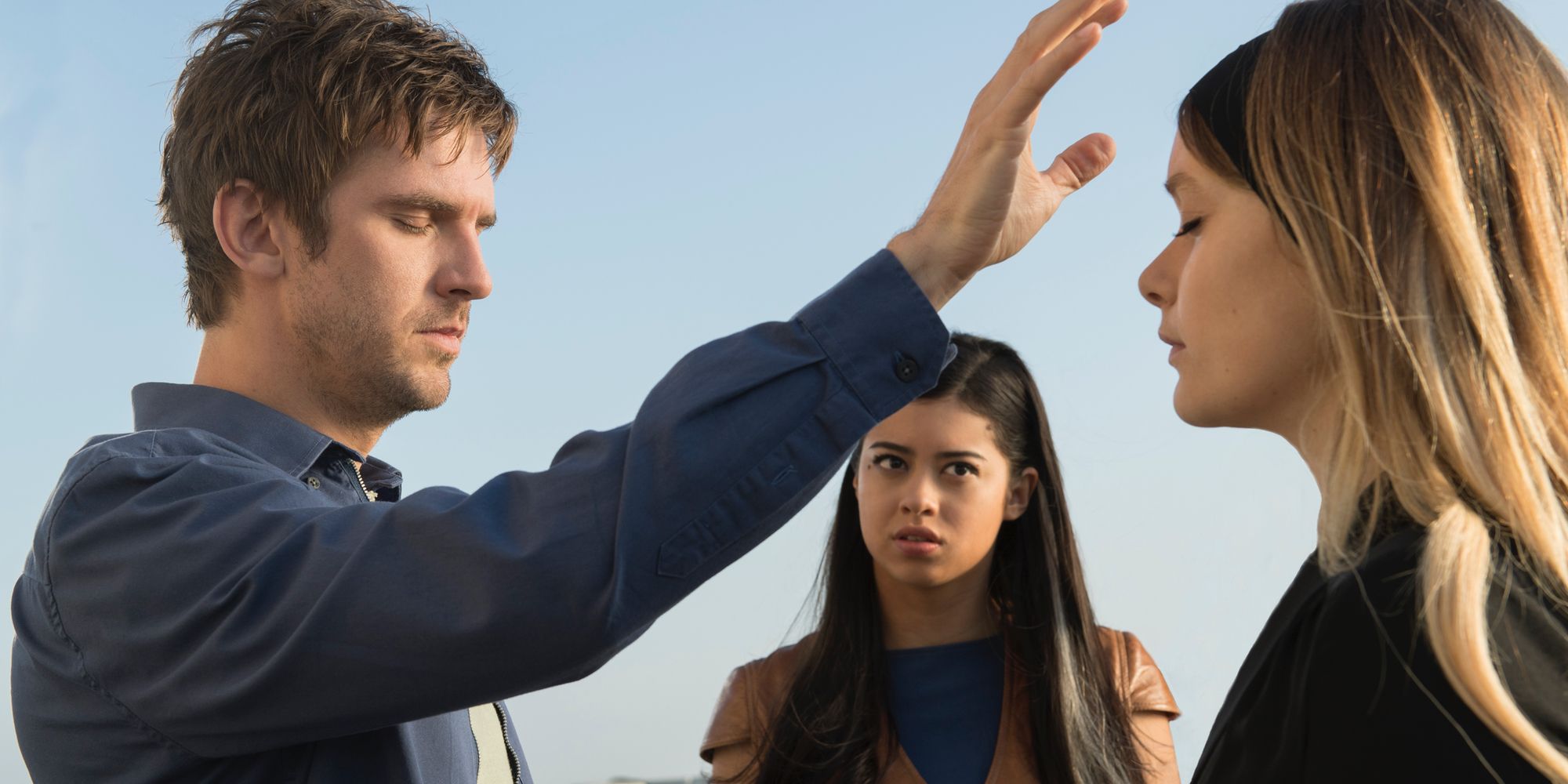 Time: 2:15pm
Venue: Hall H
Bringing the weekend to a triumphant close is Marvel and FX's X-Men spinoff Legion, a trippy superhero series that's been renewed for its third season. This panel features showrunner Noah Hawley alongside EPs Jeph Loeb and John Cameron, and they'll reportedly be joined by some of the cast for a discussion of the upcoming Season 3.
This entry was posted by Screen Rant on July 17, 2018 at 8:07 am, and is filed under TV News. Follow any responses to this post through RSS 2.0. You can skip to the end and leave a response. Pinging is currently not allowed.