What Spider-Man: Far From Home Can Do With Scorpion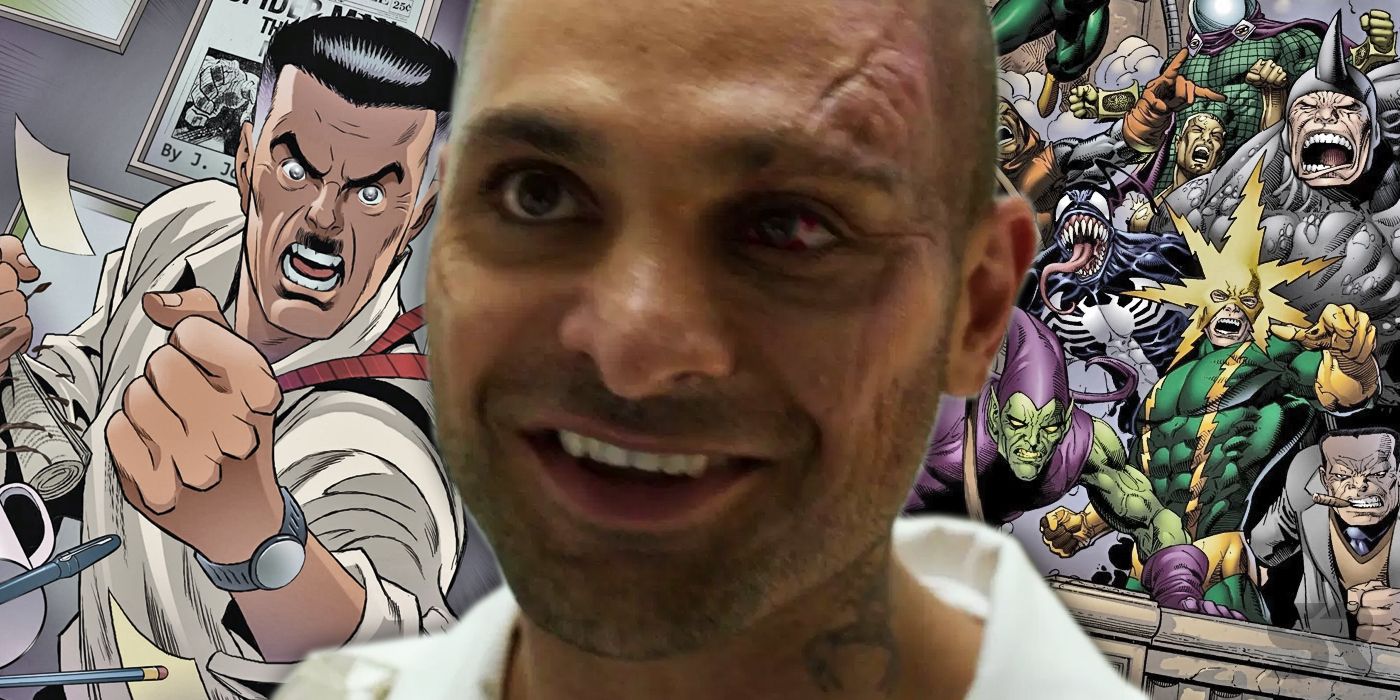 Michael Mando's Mac Gargan (a.k.a. Scorpion) has the potential to be a truly great movie villain in next year's Spider-Man: Far From Home. Spider-Man: Homecoming moved at such breakneck speed that it was easy to miss the name-dropped Easter eggs, but Gargan was key among them. Eagle-eyed (and eared) viewers will have recognized the once-and-future Scorpion as the arms dealer due to meet Michael Keaton's Vulture on the doomed ferry at the end of the film's second act.
When Mando shows up in Spider-Man: Homecoming's mid-credits scene, incarcerated, badly burnt and scarred, Scorpion tattoo on his neck, full of hate for Spider-Man, the deal is sealed; this is a future villain of the collaborative Marvel/Sony future. His approach of Toomes, questioning the identity of the wall-crawler, assures future character motivation (and revenge is a timeless classic).
Related: Spider-Man: Far From Home Will Deliver On An Andrew Garfield Promise
With the title of the Spider-Man: Homecoming follow-up recently being confirmed as Spider-Man: Far From Home, and no doubt in fandom's mind that those turned to dust in Avengers: Infinity War will return, it's high time that theorizing moves from "How do the finger-snap Avengers return to life?" to "Who are they going to fight when they're back?" As far as Spider-Man goes, Mac Gargan's Scorpion alter-ego is right at the top of the list - after all, it's been ten years and fans have never once been let down by the promise of a post-credits tag. So what exactly can the Marvel brain trust do with The Scorpion?
This Page: Two Awesome Comic Ways To Use Scorpion
The Sinister Six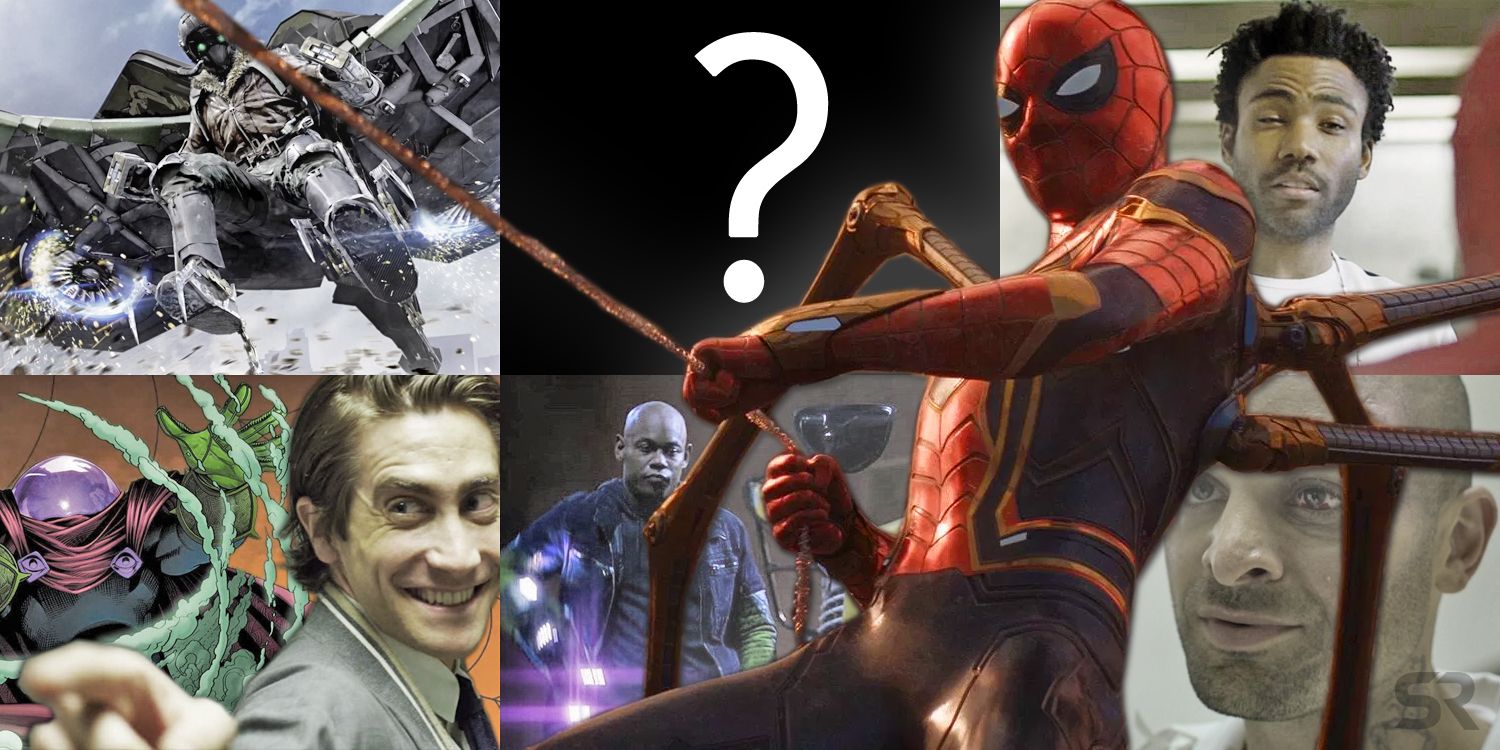 It's been happening for years; the more villains Sony throws into its Spider-Man films, the higher the likelihood fans will see their favorite villain-grouping - the Sinister Six - on the big screen. It almost took off in the Andrew Garfield-led films, with The Amazing Spider-Man 2 directly setting up a Sinister Six film Thankfully, this didn't come to pass, with Sony instead going in for the Marvel deal to share Spider-Man.
Now that Spider-Man is under the watchful eye of Marvel Studios, it's potentially the best time to launch fan-favorite supervillain boy-band the Sinister Six. Kevin Feige & co. have hand-delivered so many beloved characters to the MCU that fans can trust that Spider-Man's greatest collaboration of nemeses will be given due justice. As long as there's six of them, and as long as they're all recognizable as Spider-Man villains with a shared hatred of the wall-crawler, fans will have no problem enjoying the show.
So far, we've got Adrian Toomes' Vulture, Donald Glover's nascent Prowler, Bokeem Woodbine's Shocker, and Mando's pre-Scorpion makes four. Throw in Jake Gyllenhaal being courted for Mysterio, and the studio's work is almost done. All it needs is for returning writers Chris McKenna and Erik Sommers to find that sixth member and tie them all together in a thrilling Spider-thrashing spectacle.
Read More: Casting the Sinister Six For the MCU
The iconic ever-changing line-up of Spider-Man's greatest villains would be a treat for the big screen, and exactly the kind of blockbuster ending the MCU's Spider-Man trilogy is begging for. A gathering of Big Bads all teaming up to make Spidey's life hell would no doubt make for a spectacle. Although it might not mean Mando gets the spotlight directly, he would at the very least be guaranteed a spot in the line-up.
J. Jonah Jameson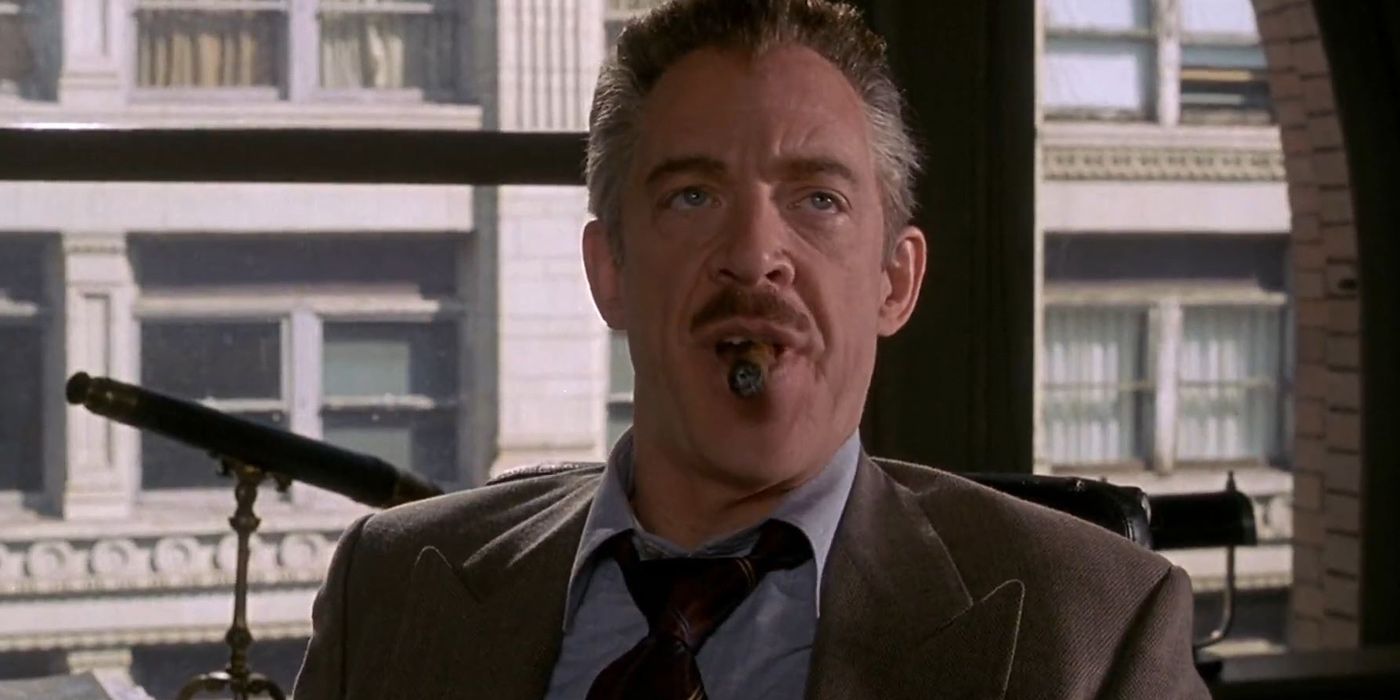 Michael Mando has already proved himself on long-form prestige television fare like Better Call Saul, and it's safe to assume that he'll bring the same amount of mystique and intensity associated with him in his role as Nacho Varga on that acclaimed show. Fans need only study Mando's arc on Saul to appreciate the similarities between Varga and Mac Gargan; even in the original comics, Gargan was a mid-level henchman. He was the guy you go through to get to the guy calling the shots and pulling the strings. Nacho Varga is a middle-man often caught in the middle, acting exasperatedly under ineffective bosses, and that dynamic could easily be transplanted to Gargan and the MCU's incarnation of J. Jonah Jameson - the man who is responsible for the creation of the Scorpion in the source material.
In his first appearance all the way back in 1964, Mac Gargan was persuaded to undergo the experimental Scorpion process by professional thorn-in-side J. Jonah Jameson, most famously known as being the editor-in-chief of The Daily Bugle, and the man who originally labeled Spider-Man a menace. The process made him more than lose his marbles, and there's little doubt that Mando can bring the requisite manic intensity to a PTSD-stricken, crazed Mac Gargan in Scorpion armor. Using a reverent plot point like Jameson gets fans safely and respectfully to that place.
Early rumblings regarding the plot of Spider-Man: Far From Home center around a trip to Europe for Peter Parker (hence the title). This doesn't preclude Mac Gargan from somehow following Spidey to the continent, or just being there out of happenstance, and it also certainly doesn't prevent J. Jonah Jameson from making his first appearance in the MCU (indeed, it's been speculated J.B. Smoove is in the role). The connection between the characters in the original comics makes for an exciting prospect.
Read More: J.B. Smoove Should Play J. Jonah Jameson in Spider-Man: Far From Home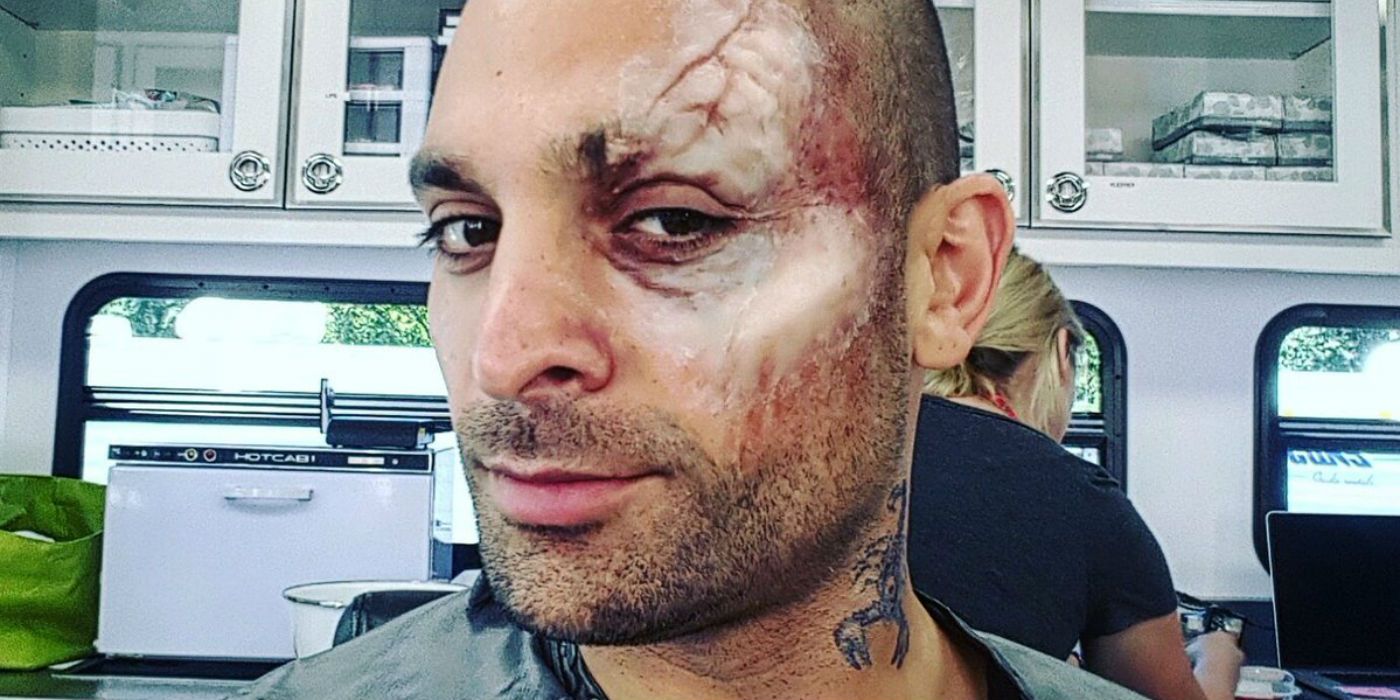 Scorpion May Not Be In Spider-Man: Far From Home At All
Michael Mando hasn't actually been confirmed for Spider-Man: Far From Home, and with the reports that Jake Gyllenhaal is being sought after for Mysterio, it could mean that Scorpion is being saved for the closing chapter of this MCU Spider-trilogy.
Should Scorpion be saved for the potential (read: likely) third film, it's not a sure thing that the Sinister Six be used at all. Indeed, Scorpion could have the entire spotlight for his manic intensity and totemic struggle against Spider-Man.
As much of a shame as it would be to not see Scorpion make his stinger-tail debut in Spider-Man: Far From Home, nor the Sinister Six make any appearance whatsoever, with the right respective dues paid to the character as a primary antagonist toward Spider-Man, an entire movie as his backdrop would be only fitting. Mando carries the acting chops to shoulder an entire movie as a villain himself. Marvel Studios wouldn't be blamed for putting the character on the backburner for a more extreme appearance a few years down the line.
Scorpion Is Also Linked To The Villain Universe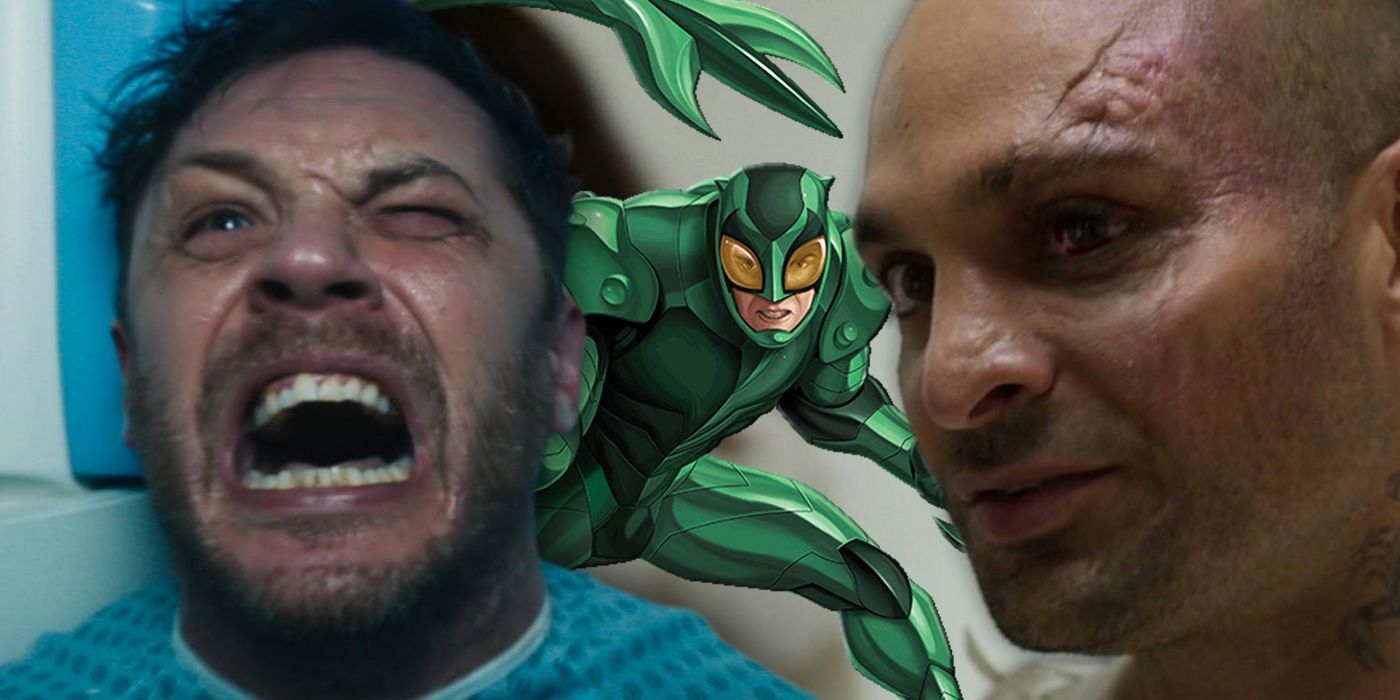 The MCU isn't the only place web-swinging superheroes have a presence on the big screen. Sony, who still hold the rights to Spider-Man and related properties, have lined up a series of Spider-villain films, starting with Venom later this year. Also in the pipeline is a movie teaming up silver-haired super merc Silver Sable and jewel thief the Black Cat titled Silver & Black. Recently the brakes have been pumped on the apparently Peter Parker-less movie, but before they were, it was reported that Scorpion was featured heavily as a punching-bag/setpiece in the film's denouement.
There is a precedent for the Scorpion's association with the Black Cat, recently acting as one of her top enforcers in the Black Cat Gang in the comic books. It's not a narrative stretch to place Mac Gargan somewhere in their narrative, especially to be used as an anchor for those casual fans who wander over to the movie from the MCU expecting connections.
Read More: Scorpion Is The Key To Bridging The MCU & The Spider-Man Spinoffs
Yet with production now a non-starter, time will tell whether Scorpion is a part of this universe, and whether it's the Michael Mando vintage at all.
Total Reinvention of Scorpion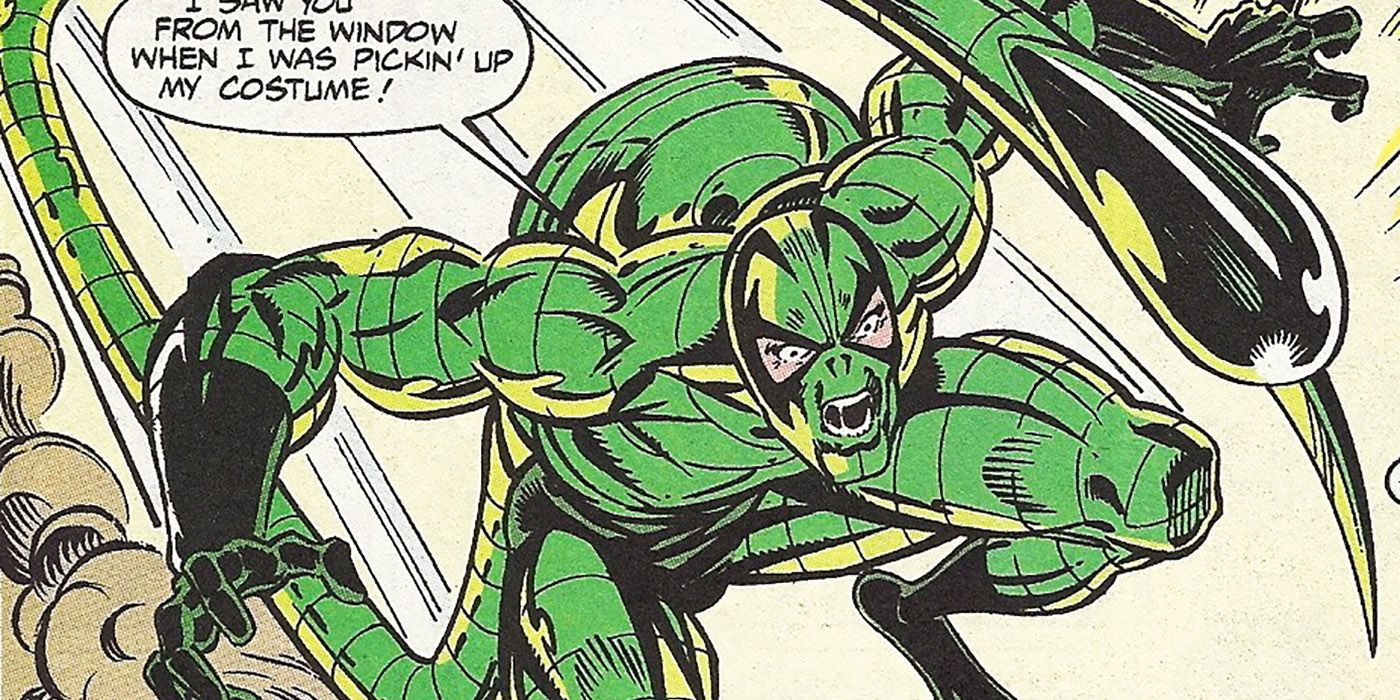 At the end of it all, Kevin Feige and Marvel will do what they always do; whatever they want. They have a decent track record of subverting expectations whilst still providing fan-pleasing cinema, always in the best service of the story.
Fans wanted a Planet Hulk movie, for example, and instead were given Thor: Ragnarok (where Sakaar, Korg, Mike and Hulk's battle armor were all given their day in the sun). Any complaints about the transference of plot was lost in the sound of $854 million hitting cashier drawers.
When it comes to Mac Gargan and the Scorpion, fans can expect the unexpected. There will most likely be some sort of reinvention of the character that stays true to the cinematic version of Spider-Man that Marvel have implemented, whilst also retaining a splash of inspiration from the source material - which Marvel wisely realized a long time ago provided a fantastic blueprint for their movies. Whatever happens when we see Michael Mando suit up as Scorpion (and if it happens in Spider-Man: Far From Home or not), it'll be exciting to watch play out.
This entry was posted by Screen Rant on July 13, 2018 at 5:07 am, and is filed under TV News. Follow any responses to this post through RSS 2.0. You can skip to the end and leave a response. Pinging is currently not allowed.