Henry Cavill's Superman Departure Is The Worst Thing That Could Happen To The DCEU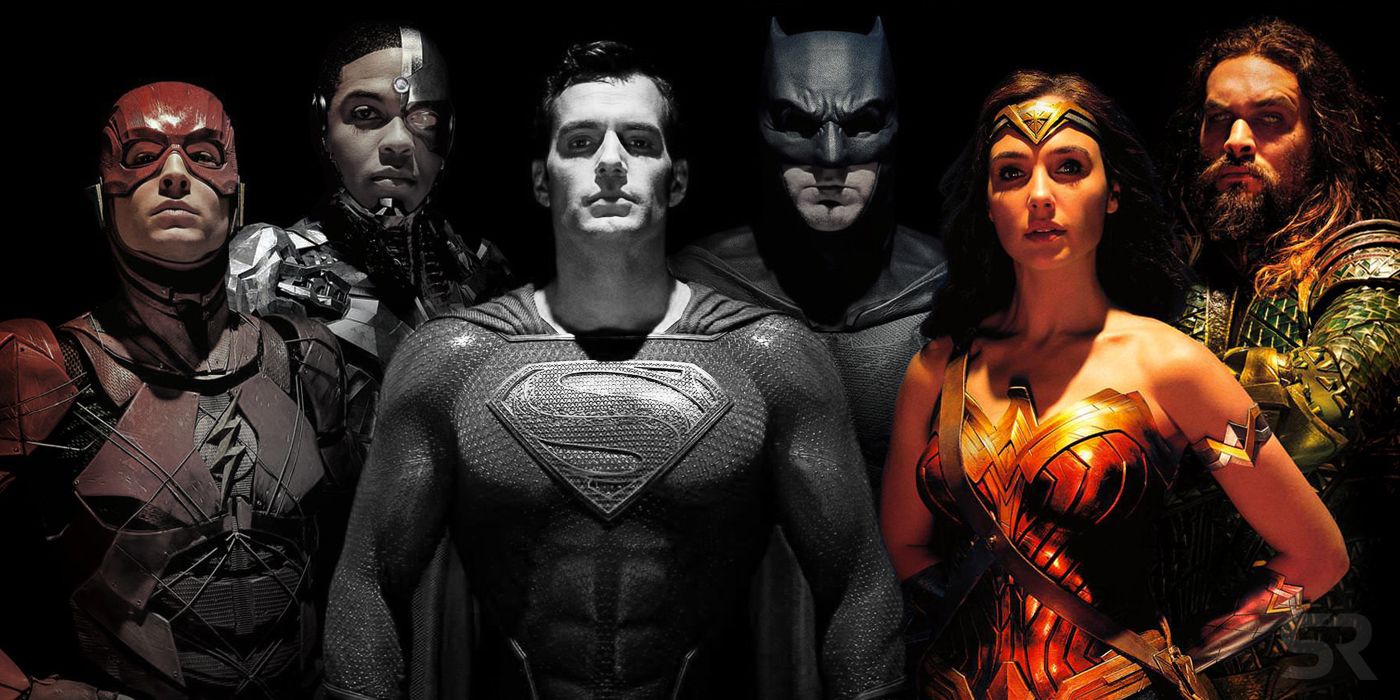 The recent reports that Henry Cavill is departing the DC Extended Universe and his time as Superman is cause for lament and concern alike. Due to an apparent breakdown in contract negotiations, Cavill is reportedly stepping away from the role that made him such a well-known name. In his place, Warner Bros are apparently focusing on a teen Supergirl movie, with the possibility of rebooting Kal-El in a few years.
Whether this is goodbye forever or something less permanent has been thrown into question by the studio's vague statement, a mystifying statement from his manager claims that "the cape is still in his closet", and one of the weirdest Instagram videos of all time. All involved are wary of confirming the departure, but as it stands that certainly looks the most likely.
Related: Man of Steel 2: What Cavill's DCEU Departure Means For Solo Superman Movies
But this isn't just the death of Superman. Cavill was at the center of DC Films' shared universe, and his exit cast a very real amount of doubt on the shared future of the wider DCEU. Simply put, his retreat is one of the worst possible things that could happen.
This Page: The DCEU Is Losing Superman (And Possibly Batman)
The DCEU Started With Henry Cavill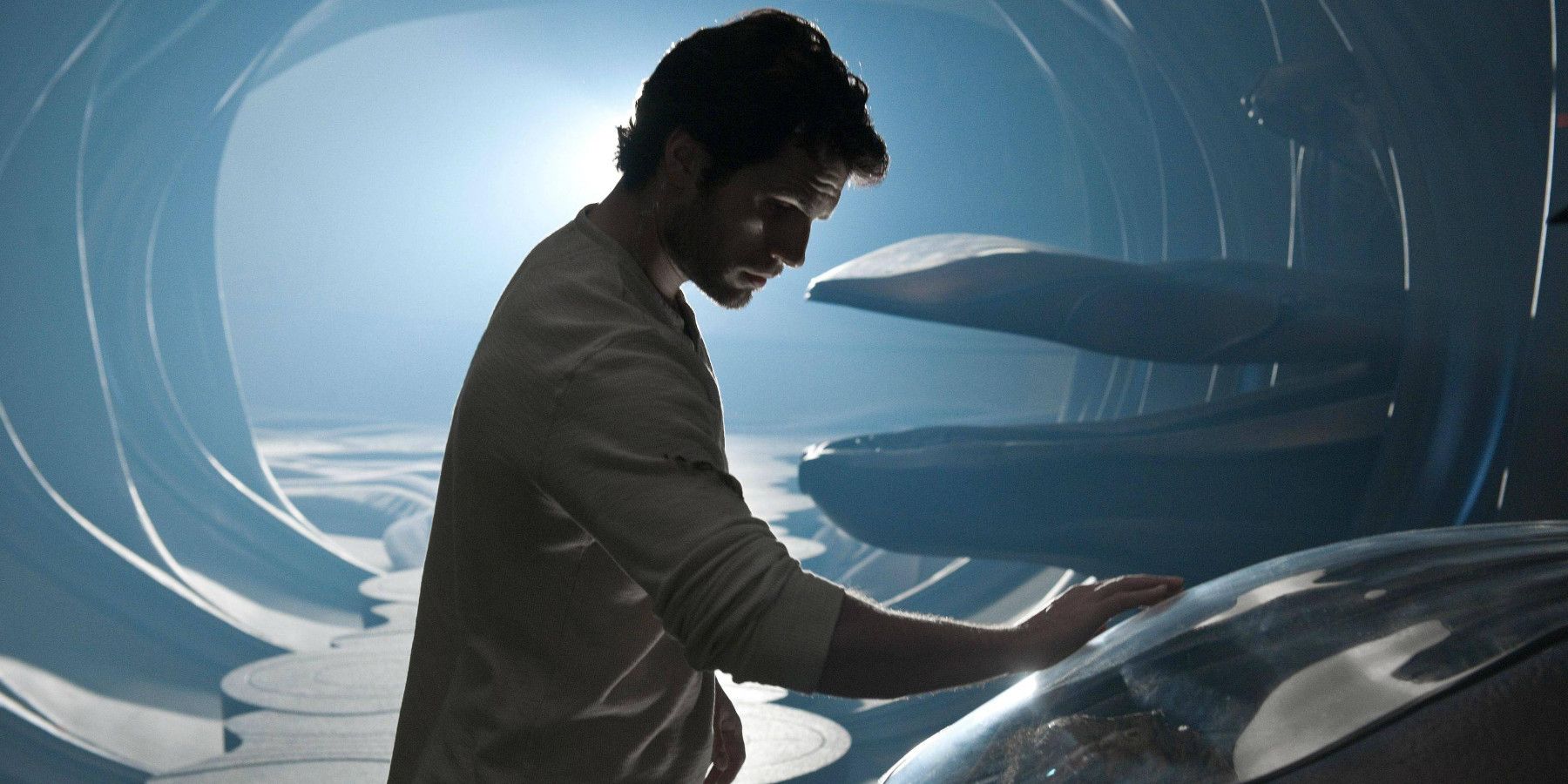 After The Dark Knight Rises bowed in 2012, the internet was already ablaze with the belief or hope that Man of Steel, to be released the following year, would seamlessly merge the characters into one world. Despite Zack Snyder's tone and color palette echoing Nolan's Batman movies, this didn't come to pass - and doesn't appear to have been a serious plan at any point (Bale said in 2014 he was never approached for Batman v Superman).
Instead, Man of Steel became the start of a whole new shared universe. Although the film itself is rather standalone, the smarmy, stoic presence of Cavill as Clark Kent was primed to become the enduring anchor of the burgeoning DCEU. Divided fan opinion of Cavill as Superman aside, he has been there from the beginning, with a lot resting on the British actor's shoulders going through Batman v Superman and Justice League alike. Indeed, half of the hype and interest around Justice League was predicated on fans seeing Superman return to life - a possible secret fumbled in the misdirected marketing where he appeared as a silhouette in some promo material and a return was talked around by fellow cast members.
Read More: Why Henry Cavill Has Quit Playing The DCEU's Superman
As much as Justice League was a muddled movie, with a flawed birthing process, there is something to be said for the joy at seeing the team come together in the end with Superman at their lead, even down to his chortling at Cyborg's amputee humor. The DCEU has been built around him and Ben Affleck's Batman both, and to see them both disappear removes not one but two foundational blocks - of which, Cavill was the first.
The DCEU Is Already Likely Losing Affleck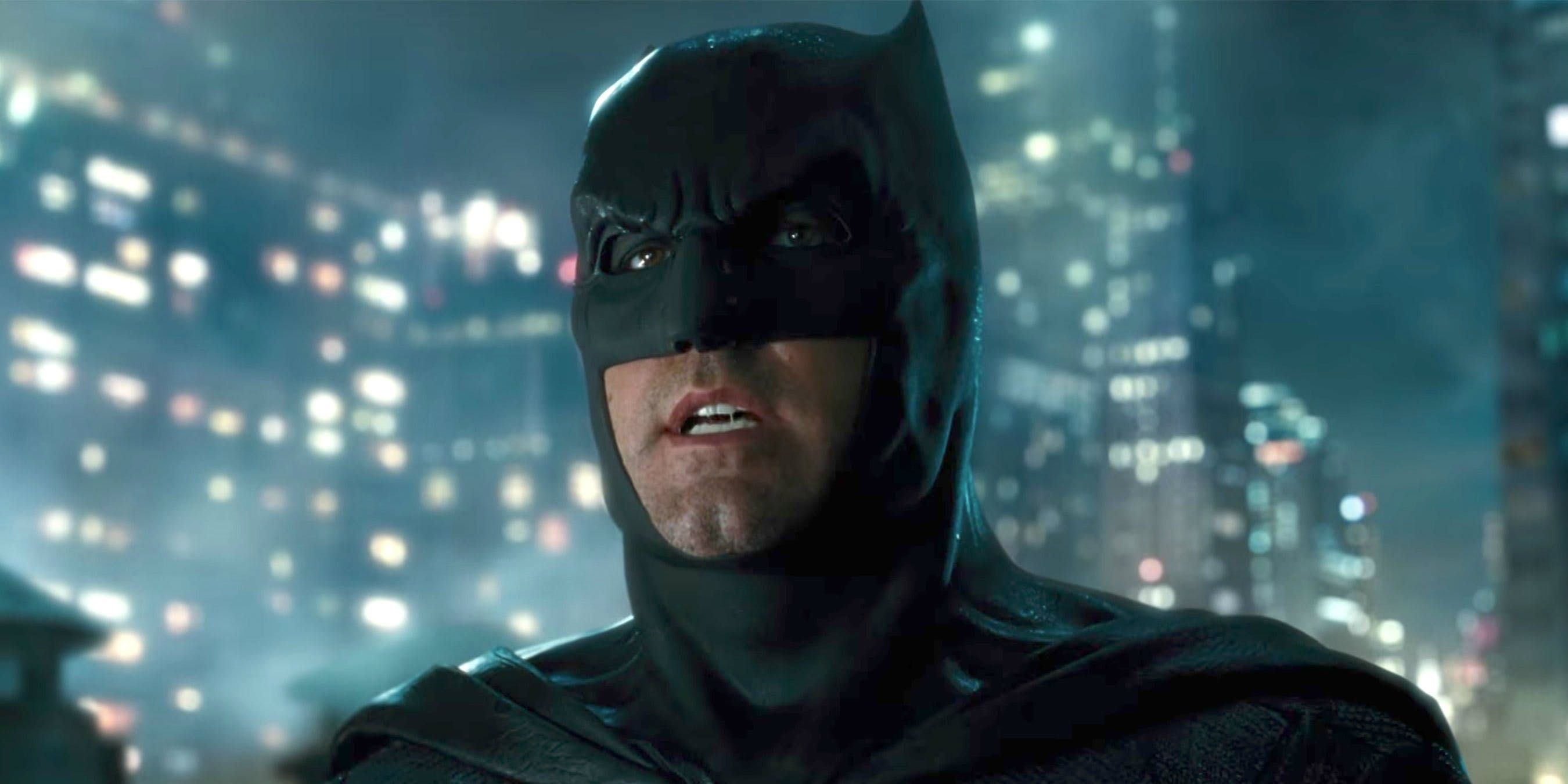 Ever since Ben Affleck made his uber-ripped, super-broody debut as Batman in Dawn of Justice, the actor has impressed along the way, regardless of the quality of the movies he's appeared in. From inducing excitement in his cameo appearance in Suicide Squad to being the driving force behind forming the proverbial team in Justice League, he's become just as much of a lynchpin as Cavill (along with Gal Gadot as Wonder Woman, appropriately forming a triptych of solid actors as the Holy Trinity of DC heroes).
His continued involvement in the DCEU has been constantly in the air, accelerated by the disappointing box office results of Justice League. Initially set to direct and star in Warner Bros' perenially-slated The Batman, that status has continuously changed over the last few years. Originally, the next solo Batman adventure was announced in October 2014, with Ben Affleck stepping in as co-writer (with Geoff Johns) and director in 2016, but by January 2017 Affleck had left the director's chair vacant.
Related: Recasting a Younger Batman For the Solo Movie
Now, Matt Reeves is set to direct, having chucked out Affleck's script. Rumors continue to swirl that Reeves is looking to cast a younger Batman, but with Affleck still "involved" in some capacity. This continues to throw up questions about the future of the DCEU, considering this December's Aquaman and Wonder Woman 1984 will move forward with the continuity set in place by the existing movies (although the Wonder Woman follow-up is a prequel to her modern-day appearances).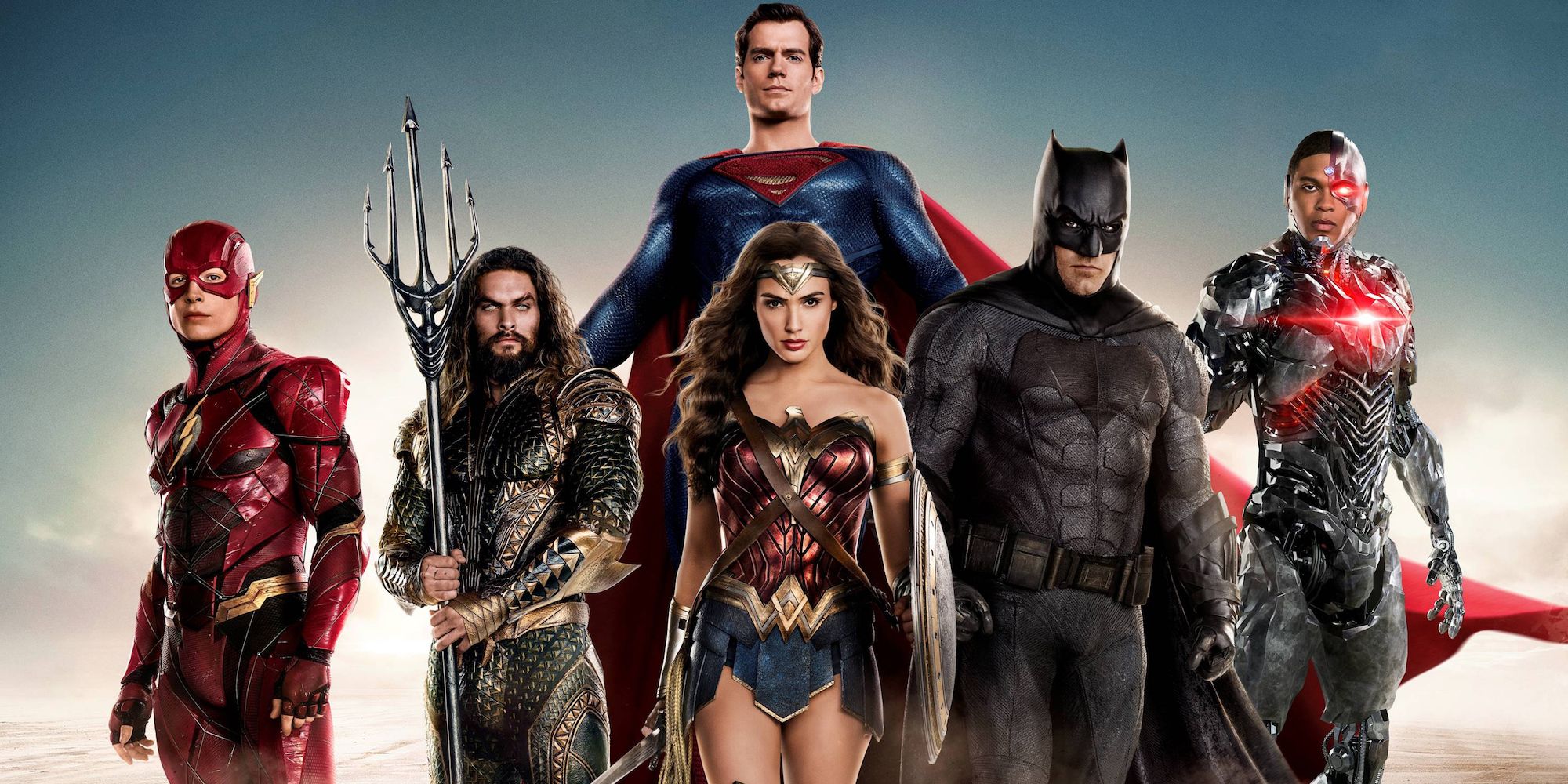 The DCEU's Future Is In Chaos
If Affleck is out, which feels likely, and Cavill is no longer interested in continuing on, what does that mean for the future of the shared universe? Do they recast and pretend as if nothing happened within the world they've built? Or splinter off into solo films that don't affect one another, provided Wonder Woman continues to be successful, Aquaman debuts well and The Batman (perhaps sans-Affleck on-screen) actually gets off the ground?
Presently, in-development DCEU projects are as plentiful as they are varied, pulling from a range of comic book sources. But without the fundamental grounding of Batman and Superman missing or questionable at best, that leaves the universe they ostensibly built in trouble.
Read More: The Future Of The DCEU Without Cavill's Superman
As it stands, the DCEU is facing serious problems that Marvel aren't anywhere near facing, and Warner Bros are five years behind on the MCU (and 15 finished films less). Losing Cavill and Affleck alike feels like an admission of defeat, and its heartbreaking to many.
All the Justice League Reshoot Drama Was Pointless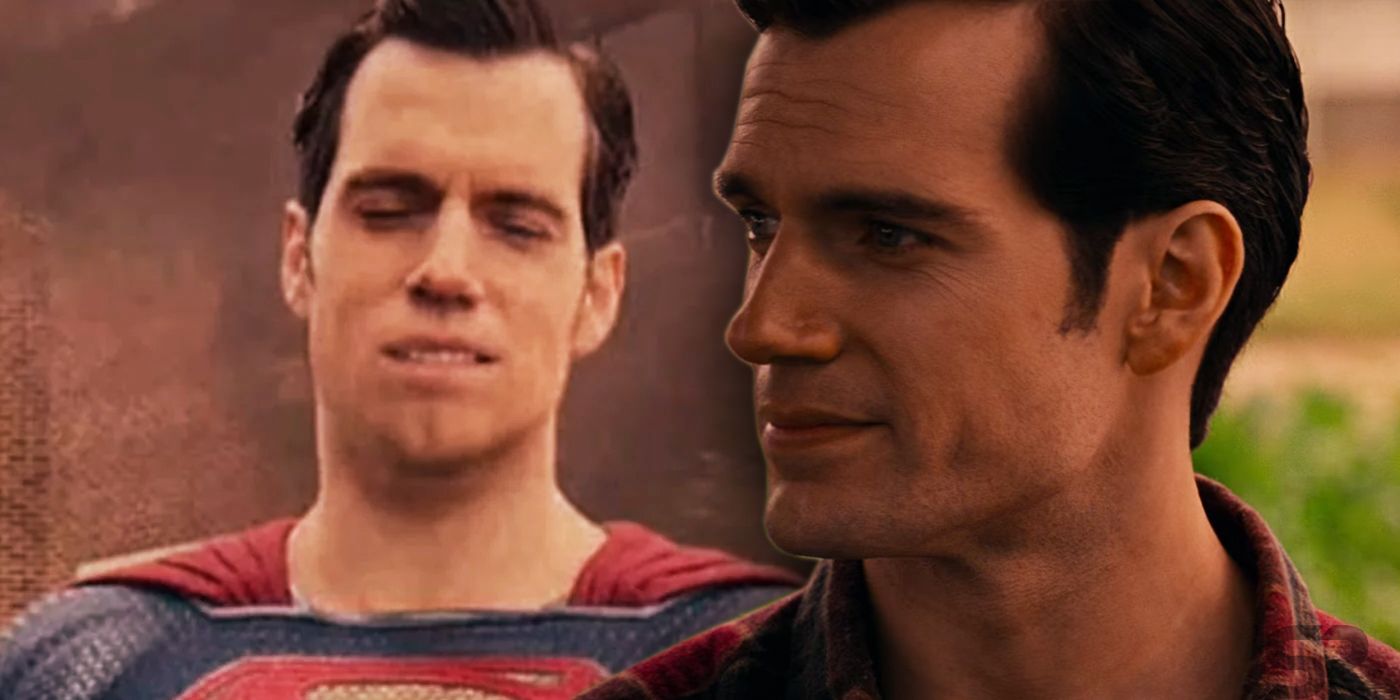 What makes everything discussed so much worse is that it was clear WB wanted to save the universe and had Superman at the center of that vision. Justice League underwent substantial reshoots to make it a more marketable prospect, with the majority of Superman's scenes changed. This can be evidenced by Henry Cavill's CGI: the actor had to come back for reshoots while making Mission: Impossible - Fallout, whch involved the digital-erasure of his mustache. The results are already stuff of Hollywood infamy, confusing audiences and causing humor rather than hope. It wasn't a good look, but while all the changes saw director Zack Snyder removed, it showed a loyalty to Cavill.
Now, however, it seems all for naught. Fans had to sit through this (along with the VFX teams who had to work 25 days to erase five minutes of mustache) only to have Cavill ultimately bow out shortly afterward. While WB surely thought the reshoots would lead to a more successful Justice League (at least compared to the divisive Batman v Superman, that it still led to Cavill's departure makes so much of the journey so far feel like a complete waste of time, energy and money - both on behalf of the many professionals who worked on the film and audience members who paid to see a hastily, shoddily cobbled-together Justice League movie.
Cavill's Superman leaving the DCEU is unexpected to many, but plays into a bigger picture of forward planning and contract negotiations. Each party involved has their reasons, and it's unlikely this scenario is a best case for the studio or actor. But, should the reliable reports come to pass, then it looks like the DCEU has had one of its last nails put in the coffin.
This entry was posted by Screen Rant on September 14, 2018 at 9:09 am, and is filed under TV News. Follow any responses to this post through RSS 2.0. You can skip to the end and leave a response. Pinging is currently not allowed.