Archive for
January 1, 2019
0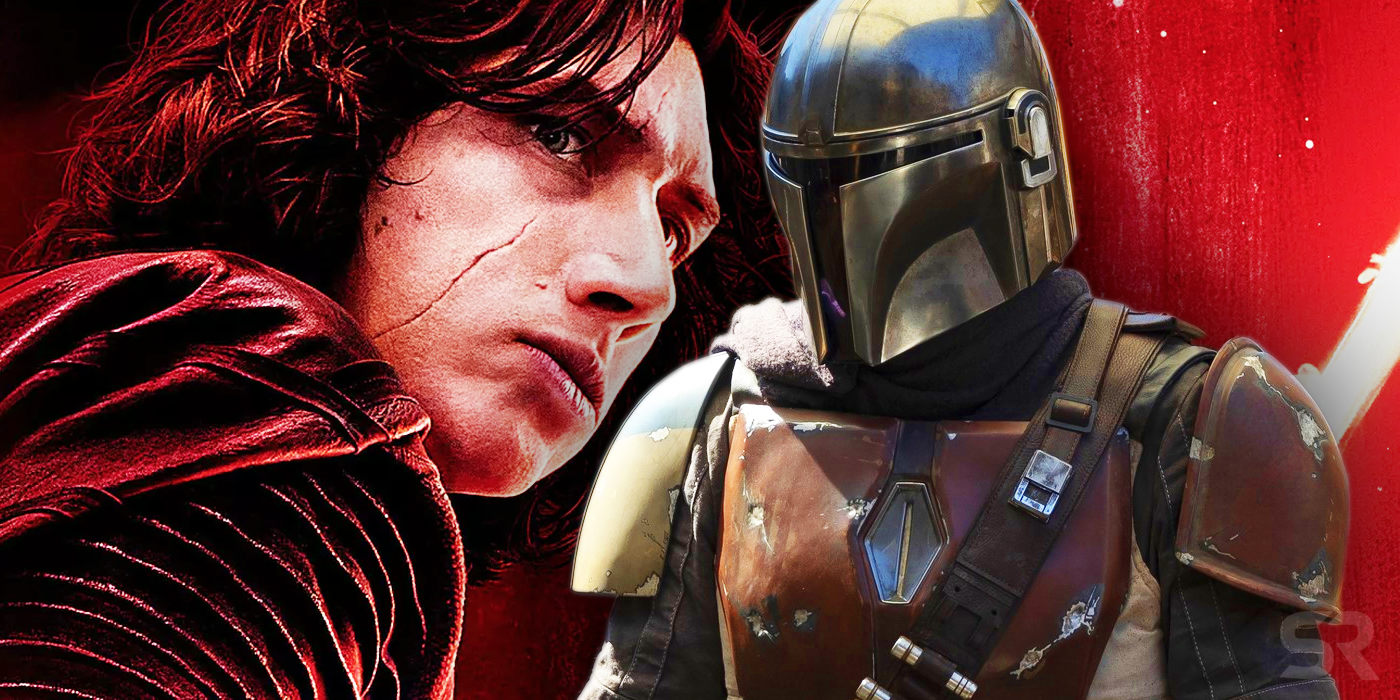 Star Wars is set to have a massive 2019, and it could be the best year for the franchise yet. Most fans of the galaxy far, far away know the past 12 months were a little tumultuous for Lucasfilm's prized possession. The Last Jedi, while a critical darling that grossed $1.3 billion worldwide, spawned increasingly toxic discussions that split viewers right down the middle. Things got extremely ugly on that front, exemplified by Kelly Marie Tran quitting social media after constant harassment. As if that wasn't bad enough, spinoff Solo became the first Star Wars box office failure, earning $392.9 million worldwide against an inflated budget of $250 million. After 40 years of pop culture dominance, Star Wars had stumbled.
But as the old saying goes, time heals all wounds, and Star Wars only stood to benefit from the extended gap between Solo's release and Episode IX. By the time the Skywalker saga finale debuts at the end of 2019, it will have been 19 long months since the general public had a new Star Wars movie to pick apart. Sure, the Episode IX marketing campaign will keep the film in the conversation, but mainstream moviegoers have had plenty of time to remember how much they missed Star Wars at Christmas. For these reasons and more, 2019 is going to be massive for Star Wars.
Related: The Last Jedi Was Great (But Ruined Star Wars Fandom)
Star Wars 9 Ends The Skywalker Saga
The release of any Star Wars movie is a big deal in Hollywood, but Episode IX is arguably the closest we're going to get to an event comparable to The Force Awakens. While Lucasfilm has plenty of more Star Wars films planned for the 2020s, the latest from director J.J. Abrams marks a very special occasion. Capping off the third trilogy of the legendary Skywalker saga, Episode IX is billed as the final installment of that narrative, meaning from a certain point of view this is the end. And with the power of the Disney promotional machine behind them, Lucasfilm is going to play that up for maximum effect.
Movies that serve as the conclusion of their respective franchises tend to do very well commercially and can even be their highest-grossing of all-time (see: Lord of the Rings, Harry Potter). It's highly unlikely Episode IX sets a new record for Star Wars (The Force Awakens' tally of $936.7 million is an untouchable haul), but it may comfortably out-earn The Last Jedi ($620.1 million), especially if word-of-mouth is good. Episode IX is the perfect antidote to the growing belief there's Star Wars franchise fatigue. Not only is it still more than 11 months away (as of this writing), it's also impossible to look at it as "just another Star Wars film." This isn't some standalone spinoff chronicling the origins of a famous character. This is the culminating chapter of a story that's more or less defined pop culture since 1977. The Star Wars anthologies may be on hold, but people remain heavily invested in the saga and will want to be part of the conversation when the movie opens.
Related: All The Movie Franchises Ending In 2019
Lucasfilm is also poised to reap the rewards of going back to what works. The first three Star Wars films of this era premiered in December and collectively grossed more than $4 billion worldwide. Solo, a May release playing in the lingering shadow of Infinity War and Deadpool 2, came up well short of expectations. Episode IX comes out in December 2019 and should have a proper advertising strategy that replicates the ones of The Force Awakens and The Last Jedi (multiple trailers and TV spots spread out over the course of eight months). It's virtually a lock to punch its ticket into the $1 billion club, and has an outside chance at $2 billion if things break right. Coming out in December means less competition (Jumanji sequel notwithstanding), so Episode IX is going to be one of the few tentpoles in town - and undoubtedly the biggest. A year and a half after Solo disappointed, Star Wars is going to get its mojo right back.
As we've illustrated, Episode IX should be in fine shape commercially, and going by Abrams' track record as a director, it should also be well-received critically (his lowest-rated directorial effort on Rotten Tomatoes is Mission: Impossible III at 70%). What remains to be seen, however, is how the fan base takes to Episode IX. Everyone has their own ideas for how the saga should end, and it's already a guarantee whatever Abrams came up with will not please everyone. But it's also worth keeping in mind that the most passionate Last Jedi dissenters make up only a fraction of the total number of people who saw the film in theaters. General moviegoers will be thrilled to go on one final ride with Rey, Finn, and Poe, ideally making Episode IX a crowd-pleasing hit for the holidays that delivers on all fronts. If the biggest complaint is that it apes a little too much from Return of the Jedi while still doing its own thing, everything will be OK.
How 2019 Is A New Beginning for Star Wars
There will obviously be much attention spent on Episode IX being the end of an era, but the year also holds many exciting new possibilities for Star Wars. At the forefront of that is The Mandalorian, the franchise's first foray into live-action television. Spearheaded by Jon Favreau, the show will be one of the many exclusives available on the Disney Plus streaming service and is already generating buzz for its star-studded cast and interesting concept. With the Boba Fett movie indefinitely shelved, this is the next best thing, taking viewers through the galactic underworld with plenty of bounty hunters showing up for the adventure. There's also a second Disney Plus show, a Rogue One prequel starring Diego Luna's Cassian Andor, that'll enter production in October 2019.
Much was made about the Star Wars Story's ability to explore different genres and filmmaking styles when compared to the space opera of the episodic saga, but they still had to feel (somewhat) like a Star Wars movie. Rogue One ended with a giant, multi-faceted battle that took viewers through space and the trenches. Thematically, Solo dealt with similar territory to the previous films (namely, an orphaned youngster looking to make his place in the world) and also had spectacle-filled set pieces. These shows represent another opportunity to break away from the norm of what Star Wars can be and explore fresh ideas. The Cassian show in particular is shaping up to be an espionage thriller, detailing the character's shady past with the fledgling Rebellion. The Mandalorian should play up the crime elements present in Solo and place more of an emphasis on them - especially as it follow a lone gunman archetype. They'll work to broaden Star Wars' horizons in ways the films really can't, which is an exciting proposition.
Related: How The Mandalorian Can Fill A Force Awakens Gap
Speaking of the movies, 2019 may provide some new information on that front (outside of Episode IX, of course). Lucasfilm is actively developing a trilogy from Rian Johnson and another series from David Benioff & D.B. Weiss, both of which are separate from the Skywalker saga. There are still a few years until either of these is ready to reach theaters (based on Lucasfilm's current release pattern, it'd be 2022 at the earliest), but the studio may decide to start revving up the hype train sooner than that. Star Wars Celebration is set to take place in April, and while Episode IX and The Mandalorian will be the main attractions, it wouldn't be out of the question to at least tease what's in store down the road (release dates, perhaps). With so many major franchises looking to get an advantage over the competition these days, it's vital to snag prime real estate when it's available.
Nostalgia is a powerful tool, and it's one Star Wars has used to great success during the first phase of its Disney era. The first five new movies out of the docket are directly indebted to the original trilogy, but that's not a formula for longterm sustainability. Lucasfilm was a $4 billion purchase for Disney, and though they've already turned a profit on that investment, the goal was to create something more than just another trilogy of films. Once Episode IX is completed, Star Wars will finally be free to blaze a new path and find other stories to tell. That's something fans have demanded for years, and it's on Lucasfilm to drum up excitement for what's in store. These new movies can be about anything and have endless possibilities at their fingertips. Obviously, there won't be any trailers or posters in 2019, but the studio should do something to symbolize the end of one era and the dawning of another. Celebration seems like the ideal venue to do just that.
-
There's no denying 2018 was an odd year for Star Wars, but fortunately the ship should right itself in 2019. Like most of the Disney empire, the galaxy far, far away has a lot happening that'll excite people - regardless of what level of fan they are. It seems as if it'll be a year-long Star Wars party, and we wouldn't have it any other way.