10 Animated Shows To Watch If You Like Bob's Burgers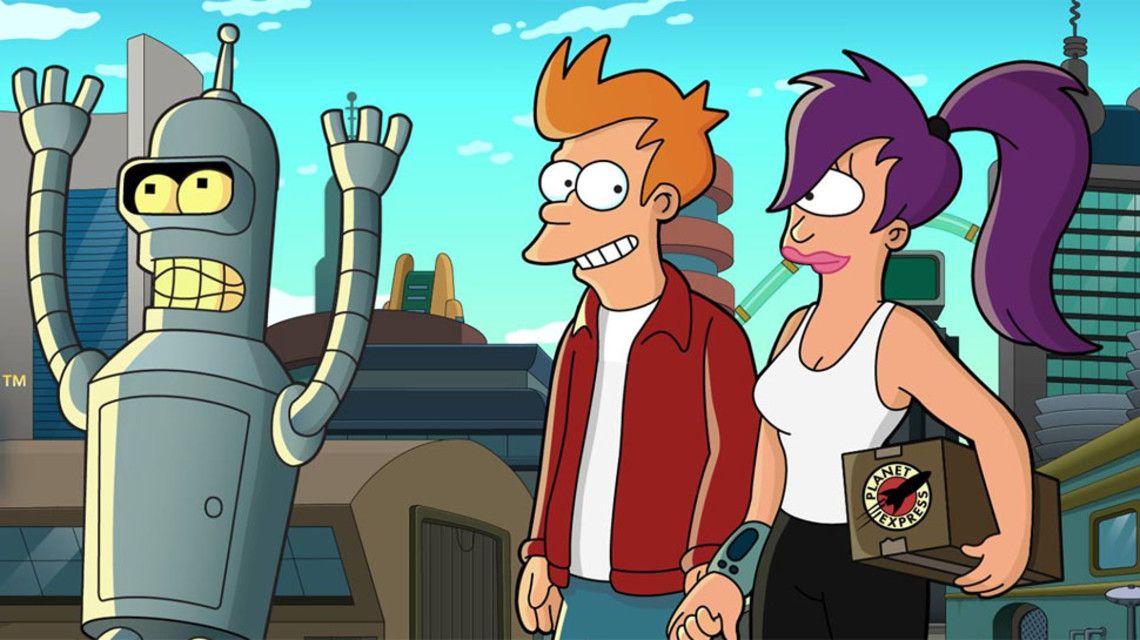 I could write an essay on why Bob's Burgers is one of the best animated shows of all time, but I feel like I might be preaching to the choir here. The question is, what happens when you're all caught up and itching for a new adult-worthy animated TV series? As it turns out, there are a lot of animated shows that Bob's Burgers fans will probably enjoy, from "vintage" crowd pleasers like The Simpsons to dark, edgy parodies like Archer. Don't worry, they're all sufficiently quirky, irreverent, and entertaining. Here are 10 animated (and inappropriate) shows to watch if you like Bob's Burgers.
RELATED: 20 Crazy Details About Bob's Burgers Even True Fans Missed
10. South Park
When I think of adult-themed animated TV shows, South Park is always the first one that comes to mind. While both shows are heavy on the satire, viewers should be aware that South Park's content is much darker and a lot more crass than Bob's Burgers. That being said, both are animated TV shows that feature irreverent, "mature" humor, so as long as you aren't easily offended and don't mind a crap ton of profanity, you're sure to enjoy it.
RELATED: 20 Stars You Forgot 'Appeared' In South Park
9. BoJack Horseman
Although it features animals instead of humans, BoJack Horseman, like Bob's Burgers, is full of sarcasm and satirical takes on current events. BoJack isn't for the faint of heart, however. The show has been lauded for its realistic exploration of depression, addiction, trauma, self-destructive behavior, racism, and sexism. Basically, there isn't a "taboo" topic they haven't already tackled, but that's what people love about it. Just last year, Thrillist ranked it as the best Netflix original series of all time, so turn on Netflix and see what all the hype is about.
8. Futurama
Just like Bob's Burgers, Futurama is an animated sitcom created for Comedy Central that was NOT meant for younger kids. Like many of the other shows on this list, Futurama features (cartoon) violence, a healthy dose of sexual humor, and enough sex and drug references to keep church ladies everywhere clutching their pearls. Despite its controversial content, the show has been highly successful and was nominated for 17 Annie Awards, 12 Emmy awards, and four Writer's Guild of America Awards. In 2014, it was ranked as one of the top 60 Greatest TV Cartoons of all time by TV Guide. So, what are you waiting for? Start watching!
RELATED: 15 Shocking Things You Never Knew About Futurama
7. King Of The Hill
Unlike some of the shows on this list, King of the Hill is pretty family-friendly, with most of the adult humor going over a kid's head (and with pretty low-key profanity). Created by the man behind Beavis and Butthead, the series debuted in 1997 and immediately became a hit. The show centers on the family and life of Hank Hill, a proud Texan and propane gas aficionado with modest, conservative values. Unlike other animated adult TV shows, King of the Hill finds the humor in the mundane aspects of everyday life instead of blatant (and often offensive) satirical references.
6. American Dad!
Similar to King of the Hill, American Dad! owes most of its success to its quirky characters and relatable plot instead of heavy satire and pop culture references. For an animated cartoon, this show relies heavily on character development, with most of the show's jokes centering on its family members. Like Bob's Burgers, the plots are absurd, irreverent, and grounded in real-life issues. American Dad! has been nominated for four Primetime Emmy Awards, two Annie Awards, and was awarded as a top television series by the American Society of Composers, Authors and Publishers. In other words, it's worth watching.
RELATED: 15 Things You Never Knew About American Dad
5. Family Guy
If you enjoy a show that stereotypes Americans and makes frequent pop culture references, then Family Guy was basically made for you. The series follows the Griffin family, their two kids, a baby hellbent on world domination, and their anthropomorphic pet dog, Brian. Believe it or not, the series was actually canceled twice, but diehard fans rallied behind the show and had it resurrected both times. Since its debut in 1999, the show is now on its 17th season, with over 320 broadcasted episodes. Clearly, they're doing something right.
4. The Simpsons
Yep, it's an oldie but a goodie. Believe it or not, The Simpsons first aired back in 1989, so at this point, they're animated American TV icons. The idea for the show was originally conceived by creator Matt Groening, who based (and named) the famously dysfunctional family after his own family members, basing Bart on himself. The show has been a commercial success for years, sparking movies, video games, merchandise, and widely influencing American culture at large (including adding 'Doh!' to the English language).
RELATED: Watch: Thanos Dusts The Simpsons In Latest Couch Gag
3. Rick And Morty
Rick and Morty is liked by every Bob's Burgers fan I know, so listen up. The series follows a mad scientist named Rick Sanchez and his anxiety-ridden grandson, Morty Smith, as they enter time portals, travel between dimensions, and experience multiple realities together. This is certainly not the show to watch if you're looking for positive moral values or role models; and it's definitely intended for teens and adults who don't mind a bit of violence, death, and sexual humor. Like Bob's Burgers, this show explores darker subjects that reflect (and are relevant to) the world we live in today.
2. Archer
Like South Park, Archer is filled with potty mouths, dark satire, and some pretty offensive content right off the back, so prepare to be offended (and make sure little ears are not in the room). This anthology cartoon series follows secret agent Sterling Archer and his dysfunctional colleagues and draws its main inspiration from the James Bond franchise. As you can imagine, the agents cuss, drink heavily, and enjoy physical relationships with one another with no strings attached. The series does have some partial nudity and violence (it was based on James Bond, duh), but if you enjoy a good spy parody, you'll love every minute of it.
RELATED: 15 Best Cartoon Series for Grownups
1. Home Movies
Written and created by the same guy behind Bob's Burgers, Home Movies is centered around an 8-year-old amateur filmmaker who creates homemade movies with his friends in his spare time and develops a twisted father/son relationship with his alcoholic soccer coach. The show explores mature topics regarding family, marriage, and divorce, but there's not a ton of profanity, violence, and sexual innuendo. Although it only ran for four seasons, Home Movies has always had a significant cult following and was later placed on  IGN's Top 100 Best Animated TV Shows list.
NEXT: Bob's Burgers Characters By Myers-Briggs® Personality Type
This entry was posted by Screen Rant on January 20, 2019 at 8:01 am, and is filed under TV News. Follow any responses to this post through RSS 2.0. You can skip to the end and leave a response. Pinging is currently not allowed.