10 Best Documentaries About Serial Killers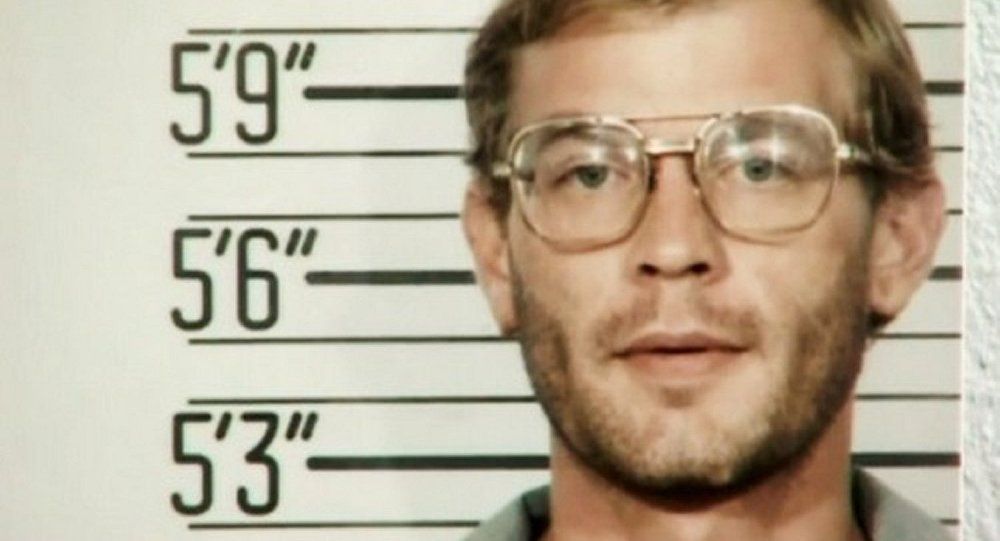 Have you ever wondered what's behind the violent, depraved impulses of a bonafide serial killer? In an effort to get to the bottom of why, lawyers will often point to a history of child abuse or a host of neurological conditions, but in the end, there's never a good excuse for mass murder. Even so, what makes a person completely devoid of human compassion and empathy? In a search for answers, true crime documentaries will often explore a killer's twisted motives by conducting interviews and following the story arcs of their lives, and we've got to admit, the results can be darkly fascinating. Are you ready to get sucked in? Here are the 10 best documentaries about serial killers.
RELATED: 10 Best True Crime Shows On Netflix
10. Aileen: Life And Death Of A Serial Killer
This 2003 documentary is about Aileen Wuornos, a serial killer who shot and killed seven men between 1989 and 1990 and was executed by lethal injection on 2002. Sound familiar? The 2003 film Monster starred Charlize Theron as Wuornos and earned her an Academy Award for Best Actress.
Interestingly, this documentary focuses on Wuornos' declining mental state and the court's questionable claim that she was of "sound mind" at the time of her death. Was Aileen's execution a fair decision, or a gross miscarriage of justice? Watch and decide for yourself.
RELATED: 15 Best Serial Killer Movies
9. Albert Fish: In Sin He Found Salvation
Documentaries don't usually make the hair stand up on the back of my neck, but this one sure did. Albert Fish: In Sin He Found Salvation chronicles the life of serial killer and cannibal, and trust me, you're not going to want to watch it before dinner. Albert Fish was a flesh-eating sadomasochist who molested, tortured, and killed young children in NYC during the Great Depression. In the guise of a harmless old man, Albert would lure his victims into his home and "sacrifice" them to satisfy his own twisted religious beliefs. It's hard to believe that someone could be capable of such cruelty, but this spine-tingling documentary tells us otherwise.
8. The Pig Farm
Not to be confused with a documentary about the inhumane treatment of pigs, The Pig Farm follows the life of Robert Pickton, a pig farmer who confessed to killing 49 women and became Canada's most prolific serial killer. Even more disturbing, Pickton had disposed of the bodies at his family's pig farm by feeding them directly to his pigs and reportedly grinding up their flesh and mixing it with the pork that he sold to the public. Pickton wanted to keep killing and make it "an even 50," but claimed that he was caught because he was sloppy. Unsurprisingly, he has been sentenced to life with no possibility of parole.
RELATED: 10 Shows To Watch If You Like Making A Murderer
7. H.H. Holmes: America's First Serial Killer
H.H. Holmes: America's First Serial Killer details the life of America's first serial killer and criminal mastermind, H.H. Holmes, also dubbed the "Torture Doctor." Released in 2004, this documentary focuses on Dr. Holmes' entire life and consists of reenactments, authentic locations, period photography, and expert interviews. When he was alive, Dr. Holmes designed a castle of horrors in Chicago where he rented rooms to people visiting the 1893 World's Fair. Holmes used torture chambers, acid vats, gassing rooms, and greased chutes to torture and kill his victims and later sold their skeletons to local medical schools.
6. Cropsey
Cropsey is a 2009 documentary about how urban legends can often be based on gruesome reality, particularly when it comes to "Cropsey," a boogeyman-like figure in NYC. In the film, creators Joshua Zeman and Barbara Brancaccio explore the circumstances surrounding five missing children and their connection with Andrew Rand, a convicted child kidnapper and real-life boogeyman. Viewers watch as Zeman and Brancaccio delve into the story of each missing child in a desperate attempt to provide answers and closure to the families and the Staten Island community at large.
RELATED: Top 10 True Crime TV Shows To Watch Right Now
5. I Survived BTK
I Survived BTK (also called Feast of the Assumption: BTK and the Otero Family Murders) is a documentary about Charlie Otero, a man who discovered the murdered bodies of his parents and siblings when he was just a teenager. As a living victim, Charlie is the oldest surviving member of the first family murdered by "BTK," an MO which stands for "bind, torture, and kill." After Charlie discovers that BTK was responsible for killing his family 30 years later, his personal journey of healing is far from over. Even knowing who was responsible, how can one man reconcile the torture and murder of his entire family?
RELATED: Netflix Docuseries Conversations With a Killer Profiles Ted Bundy
4. Tales Of The Grim Sleeper
Tales of the Grim Sleeper explores the life of the Grim Sleeper, a notorious serial killer who murdered at least 10 people in Los Angeles over a span of 25 years. His real name is Lonnie David Franklin Jr., but he was nicknamed the "Grim Sleeper" because he appears to have taken a 14-year break from his crimes. In May 2016, Franklin was convicted of killing nine women and one teenage girl, and was sentenced to death after familial DNA analysis. Want to know more? Stream it now on Hulu or Amazon Prime.
3. This Is The Zodiac Speaking
This is the Zodiac Speaking is a documentary that explores the infamous Zodiac investigation, including interviews with investigators and surviving victims. The movie Zodiac, starring Jake Gyllenhaal, is a fictionalized account of the investigation of the "Zodiac Killer," a pseudonym of an unidentified murderer who killed at least seven people in Northern California from the late 1960s to the early 1970s. The killer, who is responsible for his own famous moniker, sent a series of taunting letters and cryptograms to the press. Although there has been a number of suspects, no conclusive evidence has surfaced and it remains an open case.
2. The Jeffrey Dahmer Files
The Jeffrey Dahmer Files uses archived footage, interviews, and fictionalized reenactments to tell the story of Jeffrey Dahmer before his arrest in 1991. For those of you who aren't familiar with the case, Dahmer was arrested and sentenced to life in prison for murdering 17 men and boys and dismembering their bodies. The gruesome discovery was only made more disturbing by the fact that he appeared to be a normal man leading a relatively normal life. The documentary is a very in-depth look into the life of Dahmer and his victims, including recollections from medical examiners, police detectives, and neighbors.
RELATED: The Best Horror Movies of 2018
1. Interview With A Serial Killer
Interview With A Serial Killer is a documentary about Arthur Shawcross, also known as the Genesee River Killer, who candidly discusses the details of his horrific crimes in a prison interview. Shawcross raped and killed 14 victims, including two children, and afterward enjoyed mutilating the bodies by eating them. The interview is a disturbing (yet fascinating) look into the chilling and unrepentant mind of a mass murderer, as well as a futile attempt to understand his motives.
NEXT: Scorsese & DiCaprio Officially Reuniting for Killers of the Flower Moon
This entry was posted by Screen Rant on January 23, 2019 at 8:01 am, and is filed under TV News. Follow any responses to this post through RSS 2.0. You can skip to the end and leave a response. Pinging is currently not allowed.