15 Best Korean Shows To Stream On Netflix | ScreenRant
For those who haven't delved into the world of Korean television, allow me to introduce you to the world of K-drama (Korean drama). Whether it's a Korean zombie series or an angsty, teenage love story, South Korea is known for churning out some of the best shows on TV, so buckle your seatbelts and head over to the Netflix's international section ASAP.
There's action, horror, romance, thrillers, and some of the best looking actors you've ever seen! May these 10 best Korean shows on Netflix help fill the void you didn't know you had.
RELATED: 10 Best Korean Horror Movies
Updated by Madison Lennon on February 19, 2020: Korean dramas have remained all the rage over the years. Netflix is pumping out K-dramas regularly now, and thousands of people stream them every day. It's easy to become addicted to their intriguing storylines, infectious characters, and love stories.
Now seemed like a good time to revisit this list and update it with a few other options. With so many K-dramas out there right now, it can be hard to find the perfect fit for you, so hopefully, this will help give you a wider variety. 
15

Heaven's Garden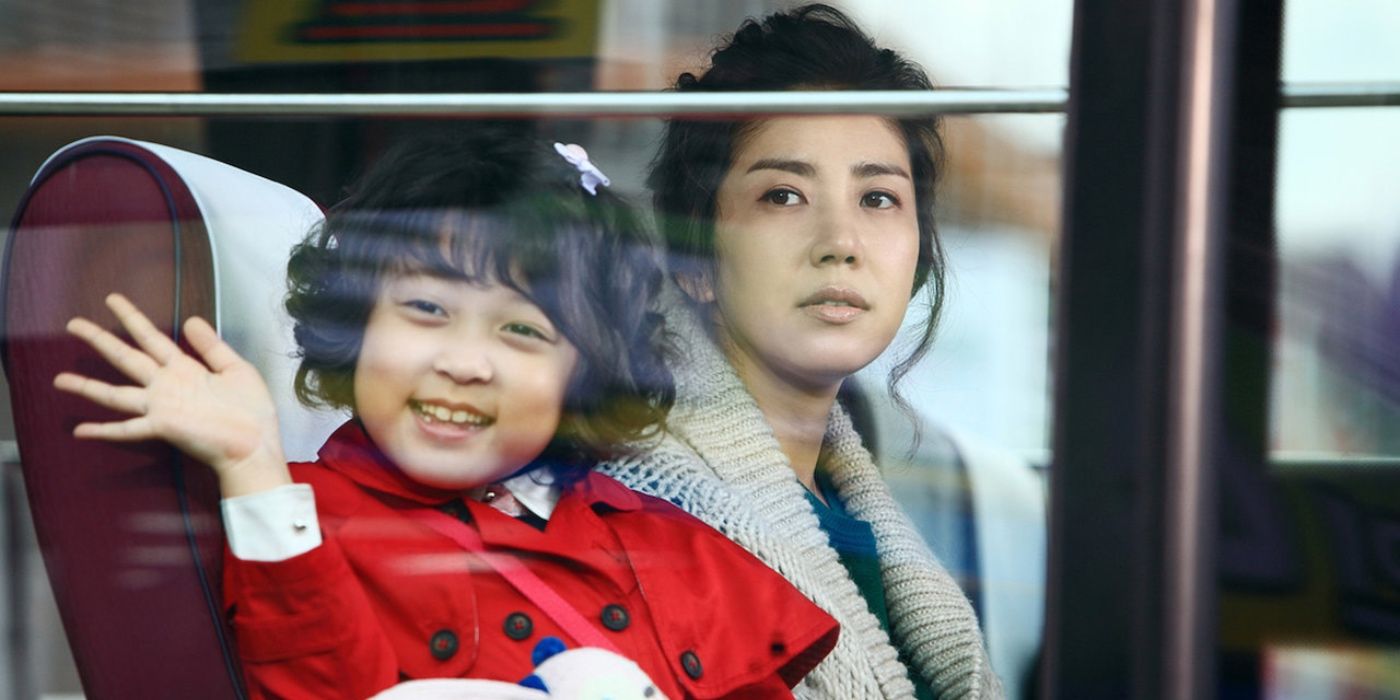 Jung Jae-In's husband goes bankrupt and gets sentenced to prison. In the aftermath, she is forced to move in with her estranged father with her two young children. Her father never liked her boyfriend, and because of this, he disapproved of their relationship.
He disowned his daughter for her decision to go through with the marriage. The series follows Jung Jae-In's journey into mending the fence between herself and her dad. She attempts to be a family again after running out of options and being abandoned by her spouse.
14

Abyss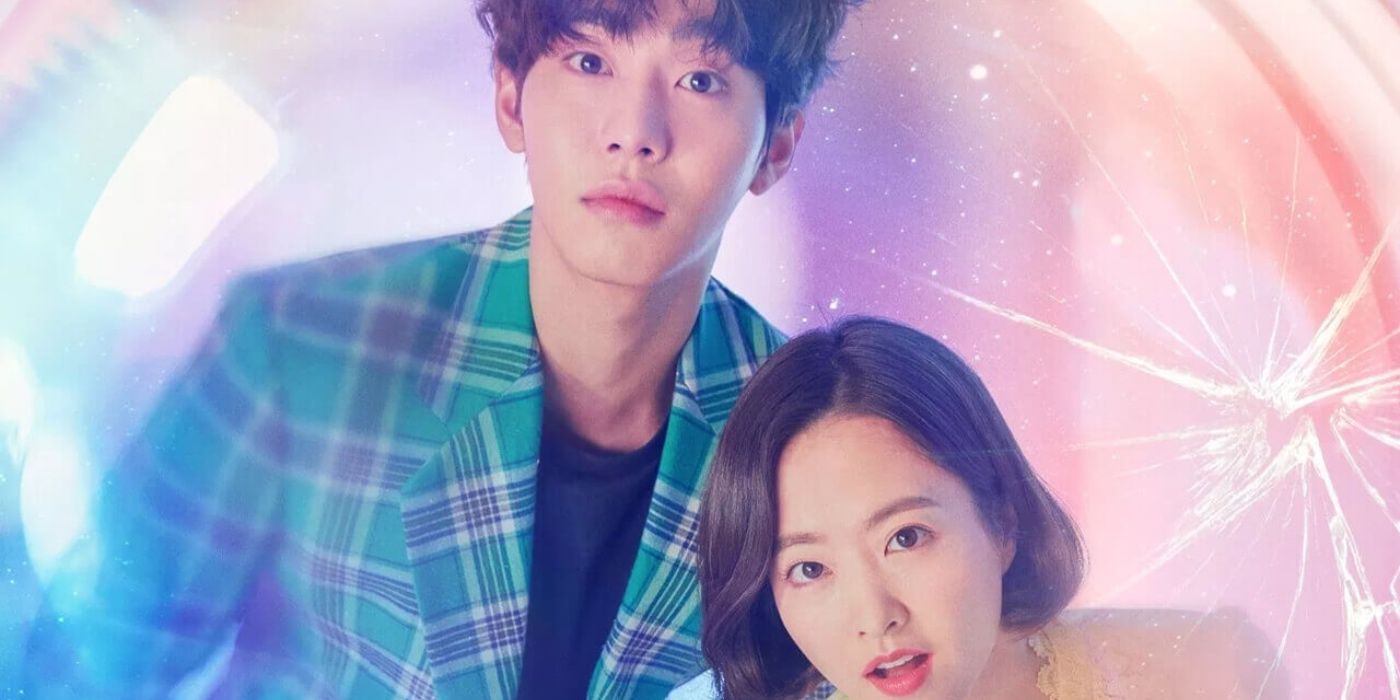 The premise of this offbeat fantasy Korean drama is about a stunning and accomplished lawyer named Go Se-yeon and her friend Cha Min, who is the heir to a lavish cosmetics empire.
Both of them die and then are suddenly revived into different bodies by a supernatural object known as the "Abyss." Together they have to try and figure out how Go Se-yeon's death while trying to adapt to their new bodies that are very different from who they were before.
13

My Holo Love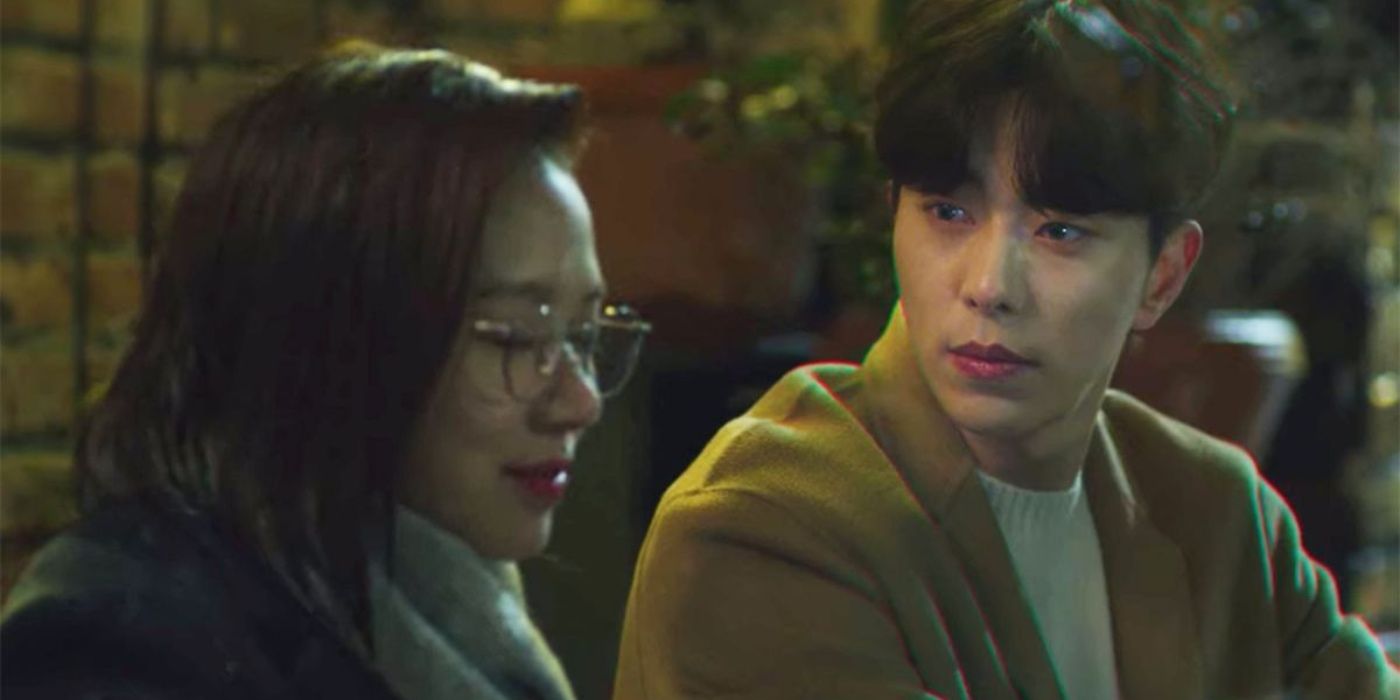 My Holo Love is a new series on Netflix. It's a romantic drama with a sci-fi addition with a compelling twist. The series follows a young woman who struggles with facial blindness. She then attends a tech demo for a special new device that allows her to see a holographic boyfriend who can help her, doesn't break laws, and will never lie.
Unfortunately, only the person who wears the glasses can see him. But then by the end of the first episode, the viewers discover that the creator of the "holo love" actually based on the fake boyfriend after himself, meaning, he is real!
12

Love Alarm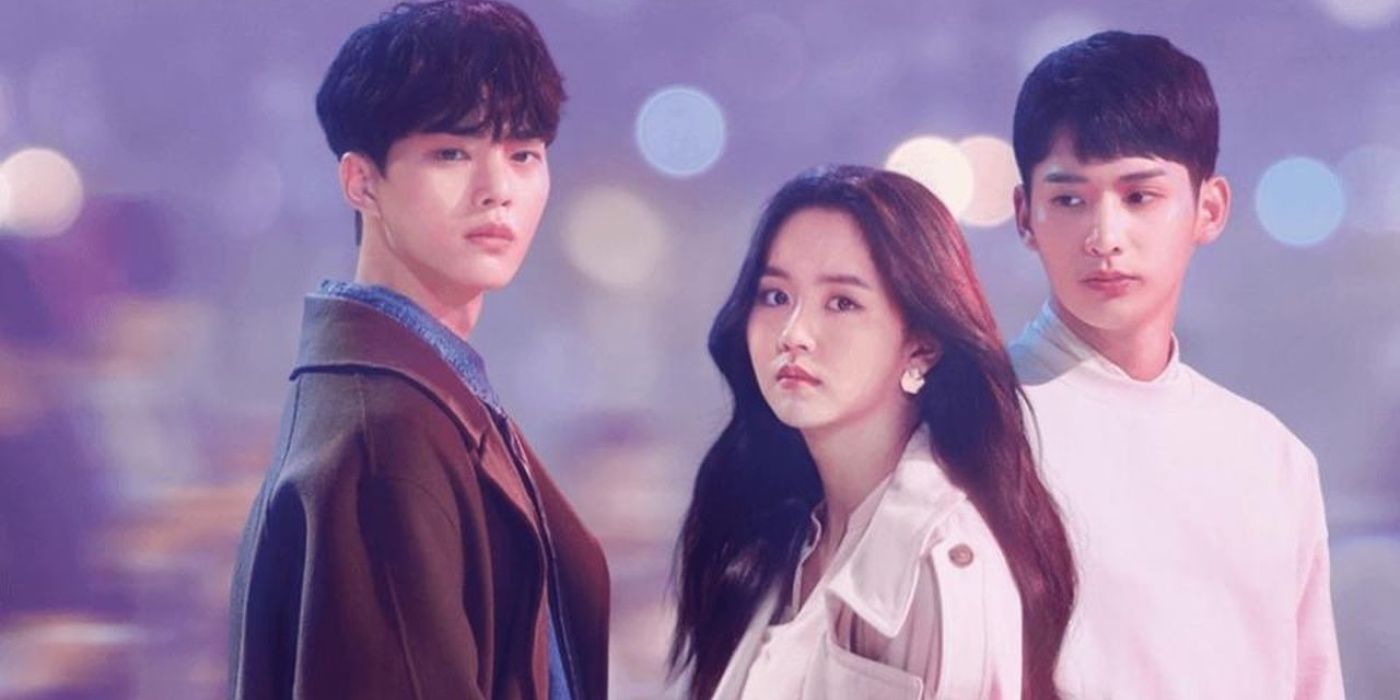 If you like Black Mirror, then you should give Love Alarm a try. It's a romantic comedy series that effortlessly blends in science fiction themes. The premise of the series is about a new app that will tell its users when someone in their nearby vicinity has romantic feelings for them.
The protagonist, a young girl, named Kim Jo-jo, gets tangled up in a love triangle, which forms the show's main narrative arc. It also deals with compelling themes of love in this new digital age, with an increasing number of people using dating apps and websites.
11

Kingdom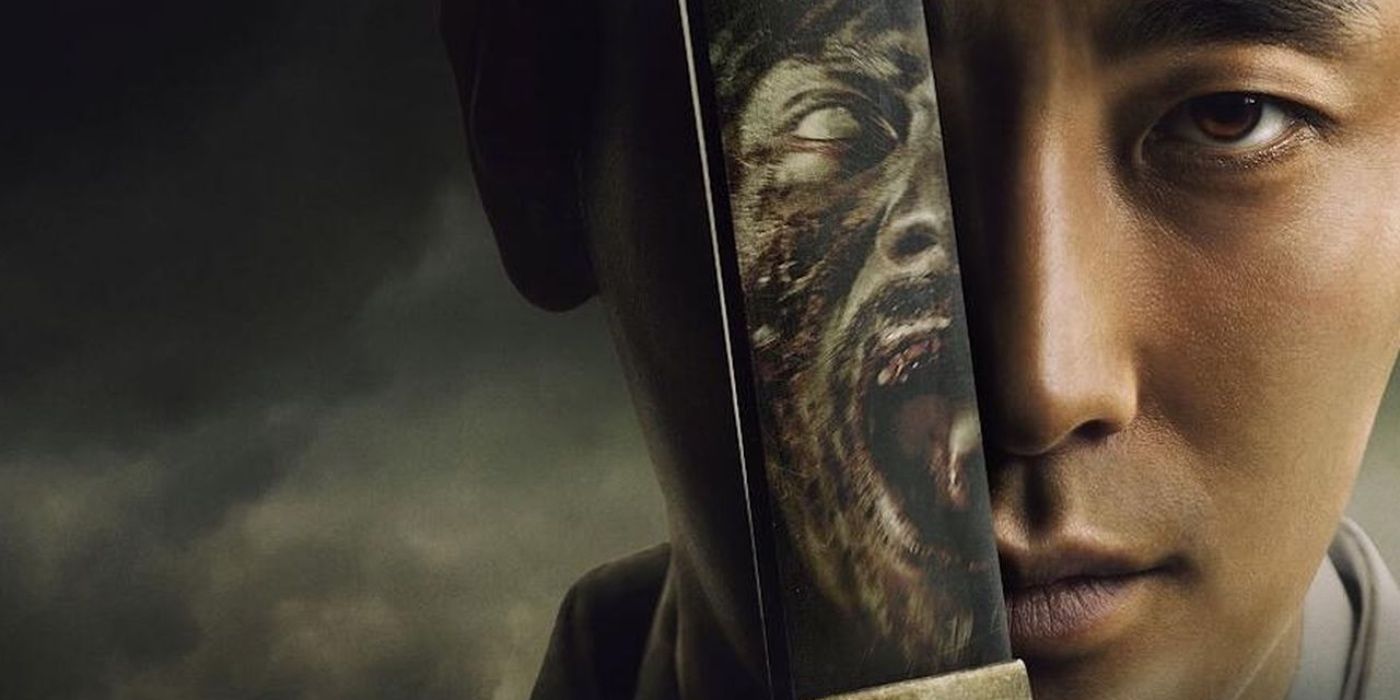 Kingdom is a zombie thriller with political intrigue, and it's a show you should watch if you're a fan of other zombie-themed series like The Walking Dead. It was Netflix's first official original Korean series, and it set a high bar for the streamer's additional Korean series.
Kingdom tells the story of a strange plague that begins to create a new race of zombies along with the rise of a formerly deceased king. The show was also renewed for a second season that is set to premiere later this year.
10

Strong Girl Bong-Soon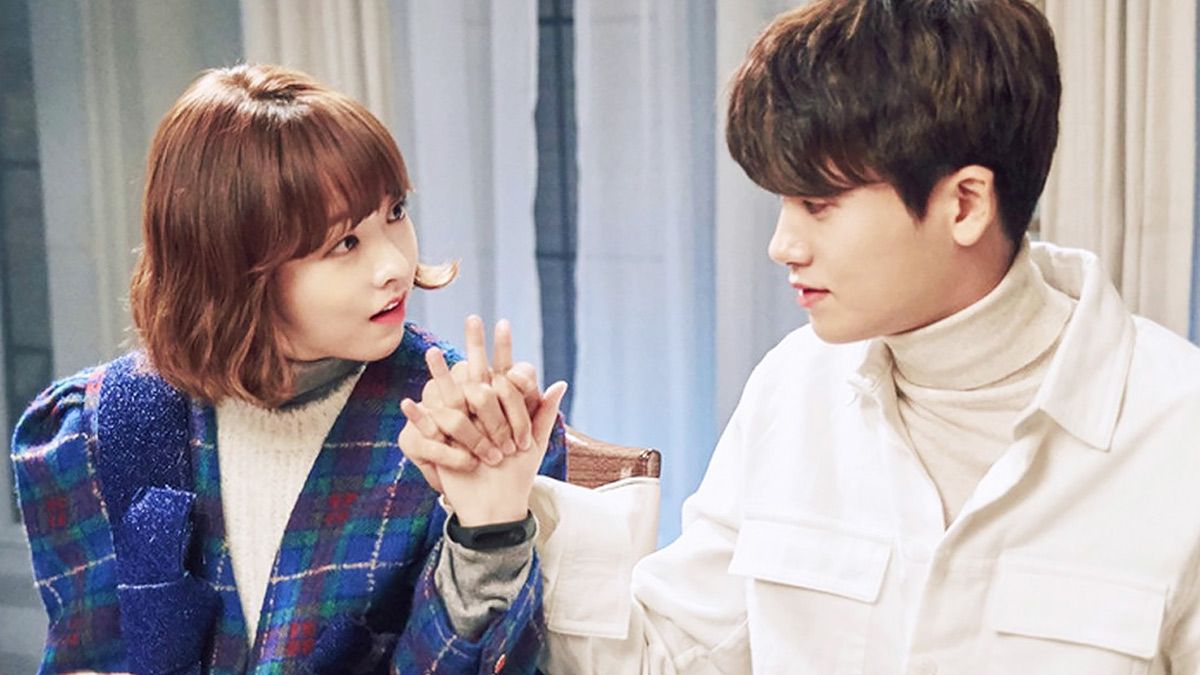 Although many Americans might not have heard of it, Strong Girl Bong-soon has been a commercial hit in Asia and one of the highest rated Korean dramas in cable television history. So, what are we missing out on?
To sum it up, the series is about a young woman with superhuman strength with dreams and aspirations that don't exactly jive with her lifestyle. The show has a little bit of everything: romance, comedy, intrigue, and explosive fight scenes that will keep you on the edge of your seat. An American adaptation of it, called Strong Girl, is said to be coming to The CW in 2019.
9

Oh My Ghost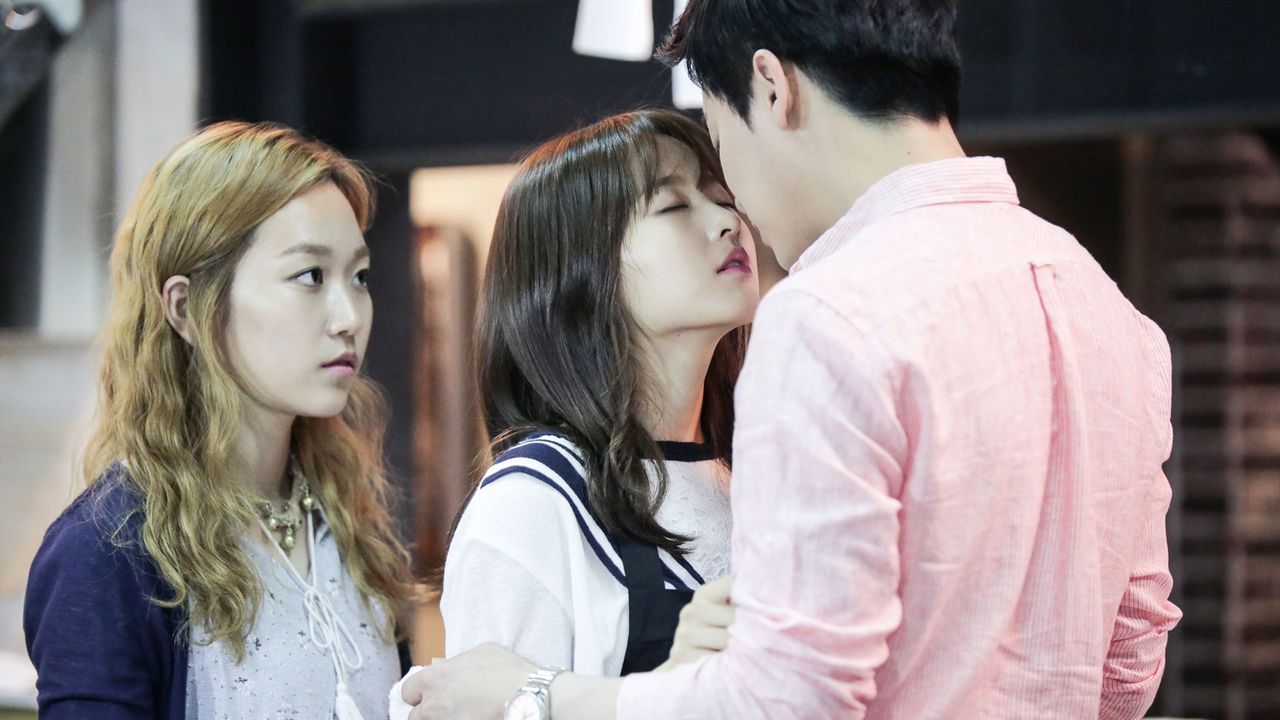 Oh My Ghost is a Korean TV series that was released in 2015, but can be easily confused with the other three Netflix foreign tv shows of the same name (we're not even kidding). To avoid confusion, make sure you select the one starring Park Bo-Young.
RELATED: 10 Best Foreign Films On Netflix You Need To See
The series is about a shy young woman, Na Bong-Sun, who occasionally sees ghosts thanks to her shaman grandmother. Unfortunately (or fortunately?), Na Bong-Sun eventually gets possessed by a lustful virgin ghost who seduces her long-time crush while using her body as a vessel. Yes, it's quirky and weird, but it's also entertaining AF.
8

Black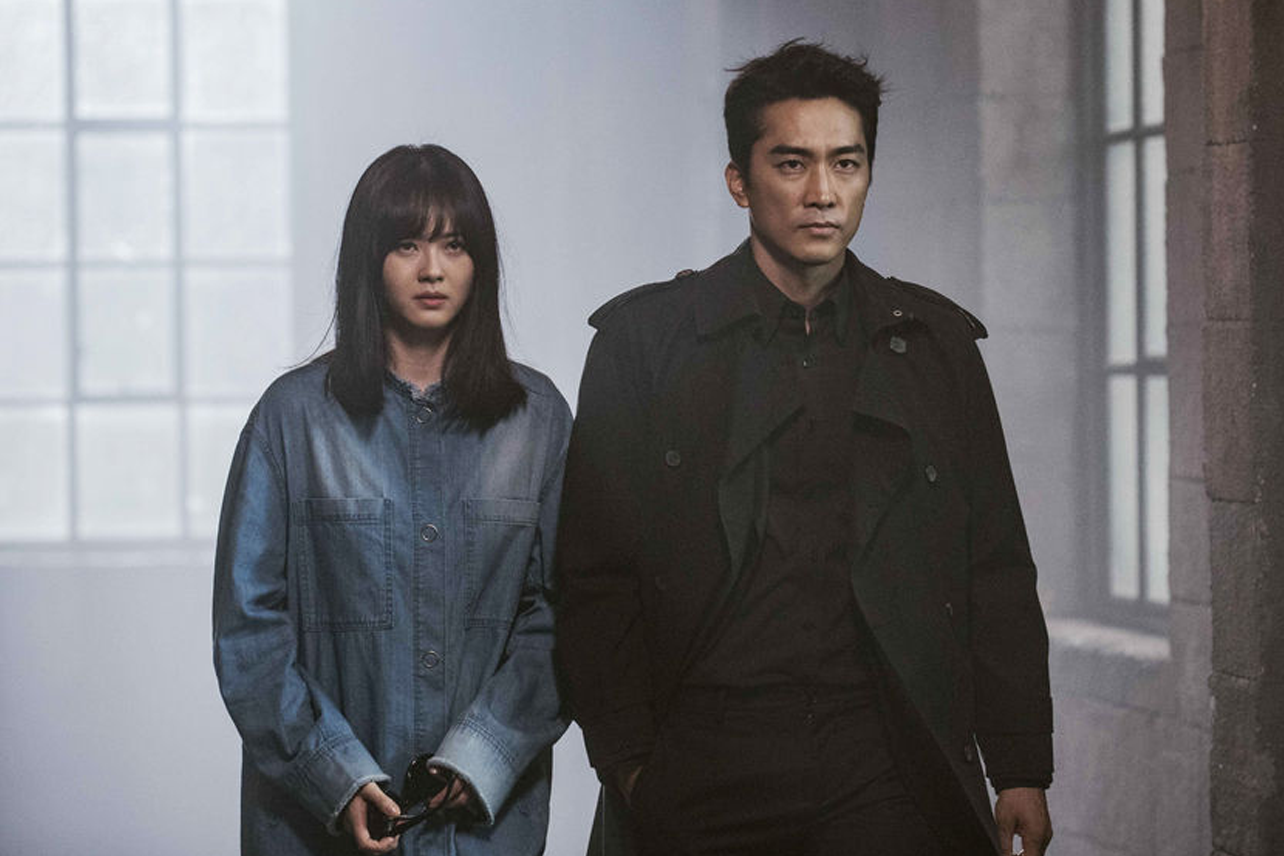 Black is a fantasy-thriller about a grim reaper who tracks down his fugitive partner and uncovers the truth about a series of cold case murders along the way. This show is like the love child of True Detective and Supernatural that we didn't know we always wanted!
Blending crimes and paranormal activity are what gives this show the edge, but there's also a bit of romance (of course). After the Grim Reaper falls in love with a mortal woman, he is forced to rewrite the rules of the afterlife, come what may. Come on, you've got to see it now!
7

Boys Over Flowers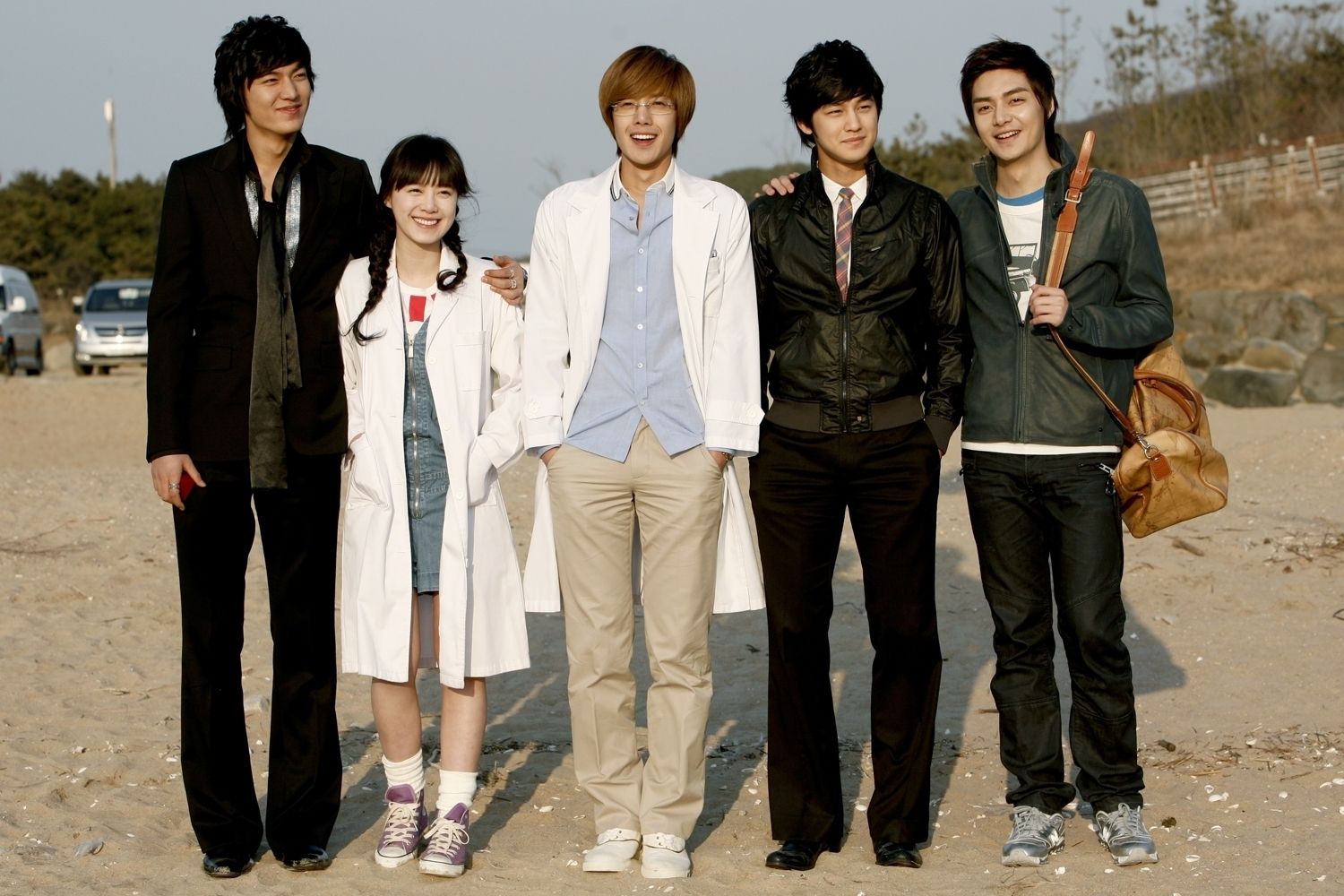 Boys Over Flowers was a massively popular South Korean TV series that aired for 25 episodes back in 2009, and you can probably see why just based on the eye candy pictured above.
RELATED: 17 Foreign Shows Better Than Anything On American TV
The series follows an average, working-class girl and her relationship with a bunch of rich and arrogant private schoolboys. As we saw in Sierra Burgess is a Loser, people love it when the popular, good-looking guy falls for a strong-minded "plain Jane," so this storyline was bound to be a hit in any country.
6

Stranger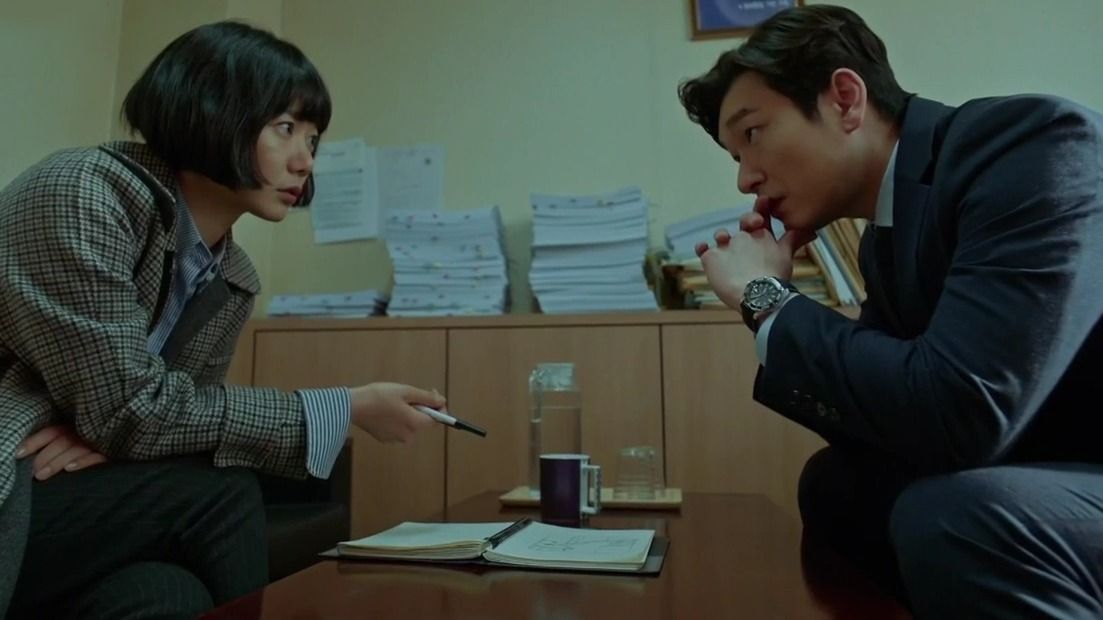 Unlike some of the other shows on this list that barely made it out of Asia, Stranger was a domestic and international success after being featured on the New York Times list of Best TV Shows of 2017. To summarize, the series follows an emotionless prosecutor and a vivacious detective who work together to uncover the horrifying corruption surrounding a serial murder case.
The plot is tight, the performances are stellar, and the show will leave you guessing right up until the end. There are a lot of unsolved murder/crime shows out there, but this is one of the best we've seen.
5

Cain And Abel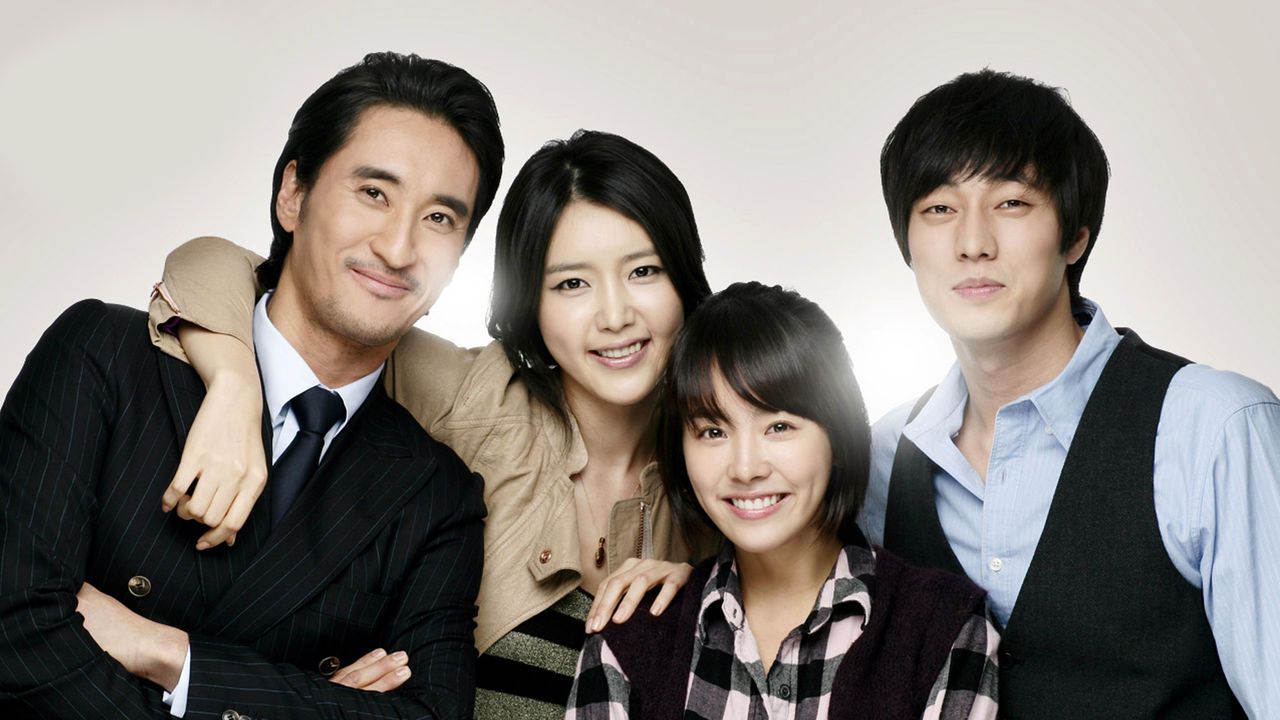 As I'm sure you can tell by the name, this series was inspired by the biblical story of Cain's jealousy towards his brother, Abel. Similarly, Cain and Abel is a series about two very different sons and the burning jealousy that threatens to destroy both of their lives.
RELATED: 15 Insane Foreign Sci-Fi/Fantasy Movies You've Never Heard Of
If you're a drama queen then this is definitely the show for you, because the storyline just won't quit. Betrayal, disownment, sickness, memory loss, affairs, death plots, detainments...the twists and turns in this show will make the drama in Downton Abbey look like child's play.
4

Hello My Twenties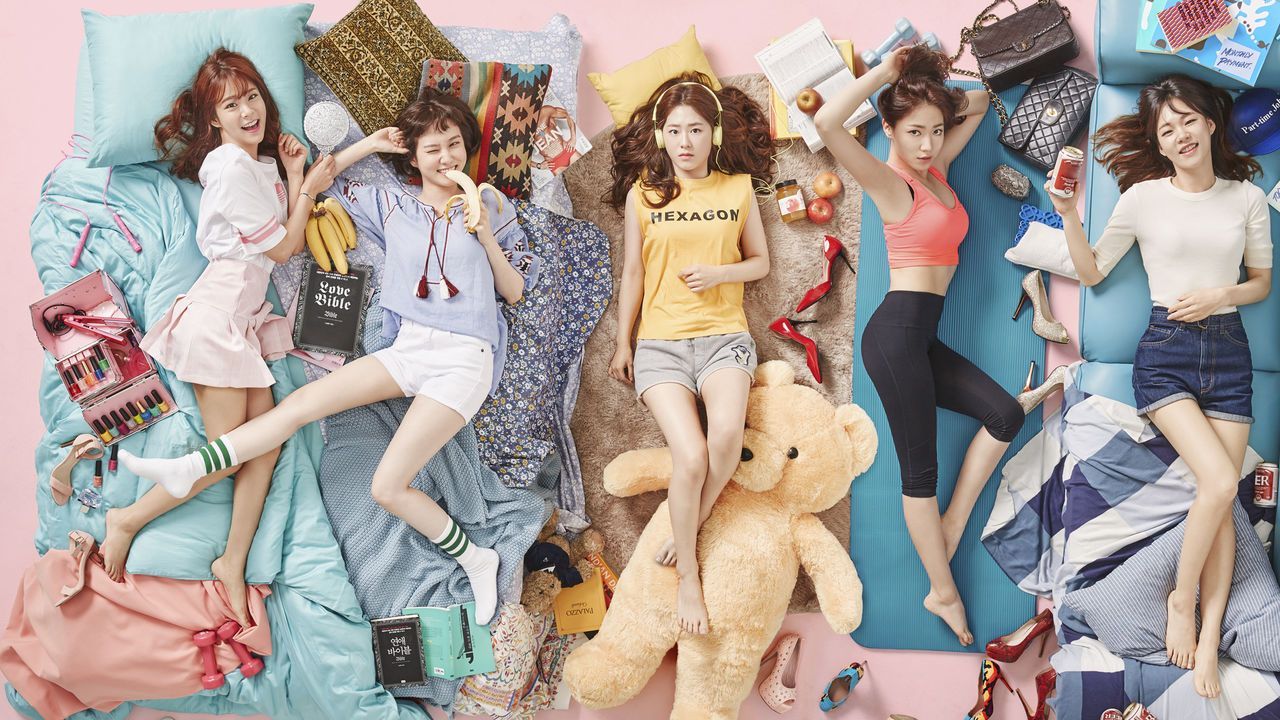 Hello My Twenties, a show that follows the ups-and-downs of five young women, is basically South Korea's version of Derry Girls (except with more characters and less booze). This show is like an anthem for college-aged women having to navigate school, romance, relationships, money, and a serious lack of sleep.
Don't worry, there is a girl for everyone to relate to in this show: the timid one, the hard worker who hasn't slept in weeks, the "boy crazy" one with questionable taste, the heavy drinker, and the beautiful, popular girl that everyone loves to hate.
3

Beating Again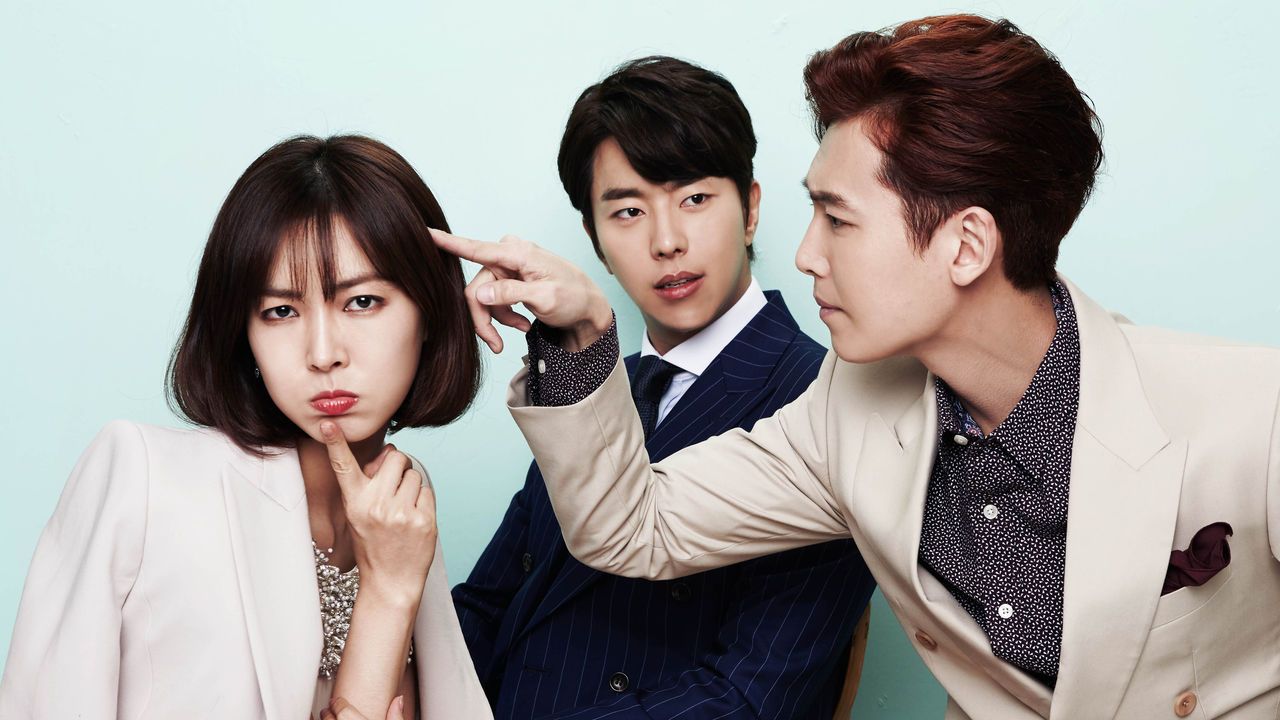 I'm going to warn you now, The description for this show is a doozy. Described as a "2015 South Korean corporate take-over, corporate espionage, murder plus romantic dramedy television series with a touch of fantasy," I wasn't sure what to expect until I read the plot summary.
RELATED: 15 Hollywood Movies You Didn't Know Had Foreign Language Remakes
The show follows a man named Min Ho, a scoundrel/sociopath corporate investor with a personal vendetta against his uncle, whose cold heart is miraculously changed (both literally and figuratively) following an unexpected heart attack. Without giving too much away, this show will leave you believing that even the worst people can change for the better.
2

Something In The Rain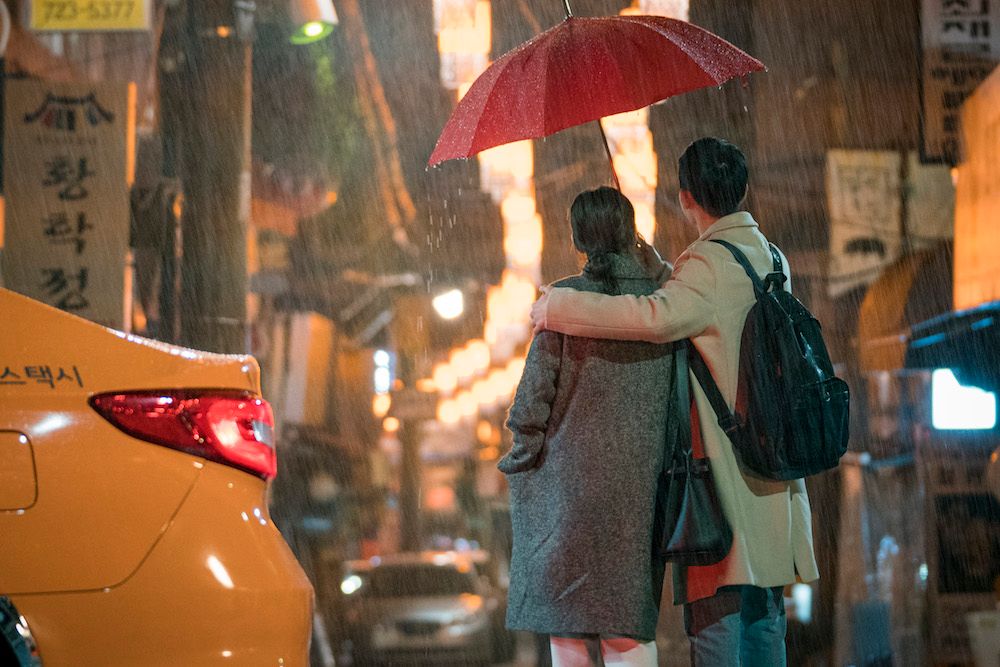 Something in the Rain, a series that explores the evolution of romantic relationships, was a commercial hit and became one of the highest rated Korean dramas in cable television history. So, why the success? Maybe it's because the romantic relationship in the show is just so darn relatable, unlike American romance which is often overblown and far-fetched.
Almost everyone can relate to a regular love story involving a store supervisor in her mid-thirties and a video game designer (who just happens to be her best friend's younger brother). It's quiet, sweet, and totally believable.
1

Mr. Sunshine
As the only period-drama on this list, Mr. Sunshine follows the lives of activists fighting for Korea's independence in the early 1900s. Lee Byung-Hun is born into slavery, escapes to the United States, and then returns to Korea years later as a United States Marine Corps officer.
Upon his return, Lee Byung-Hun finds love and uncovers a foreign plot to colonize Korea. The series received major critical acclaim for its cinematography, historical accuracy, and storytelling, and won the Drama of the Year award at the 6th APAN Star Awards. If you enjoy historical drama, you can't get any better than this. 
NEXT: Netflix: 15 Original Drama Movies, Ranked Worst To Best
This entry was posted by Screen Rant on January 20, 2019 at 8:01 am, and is filed under TV News. Follow any responses to this post through RSS 2.0. You can skip to the end and leave a response. Pinging is currently not allowed.