10 Best Movies To Stream On Hulu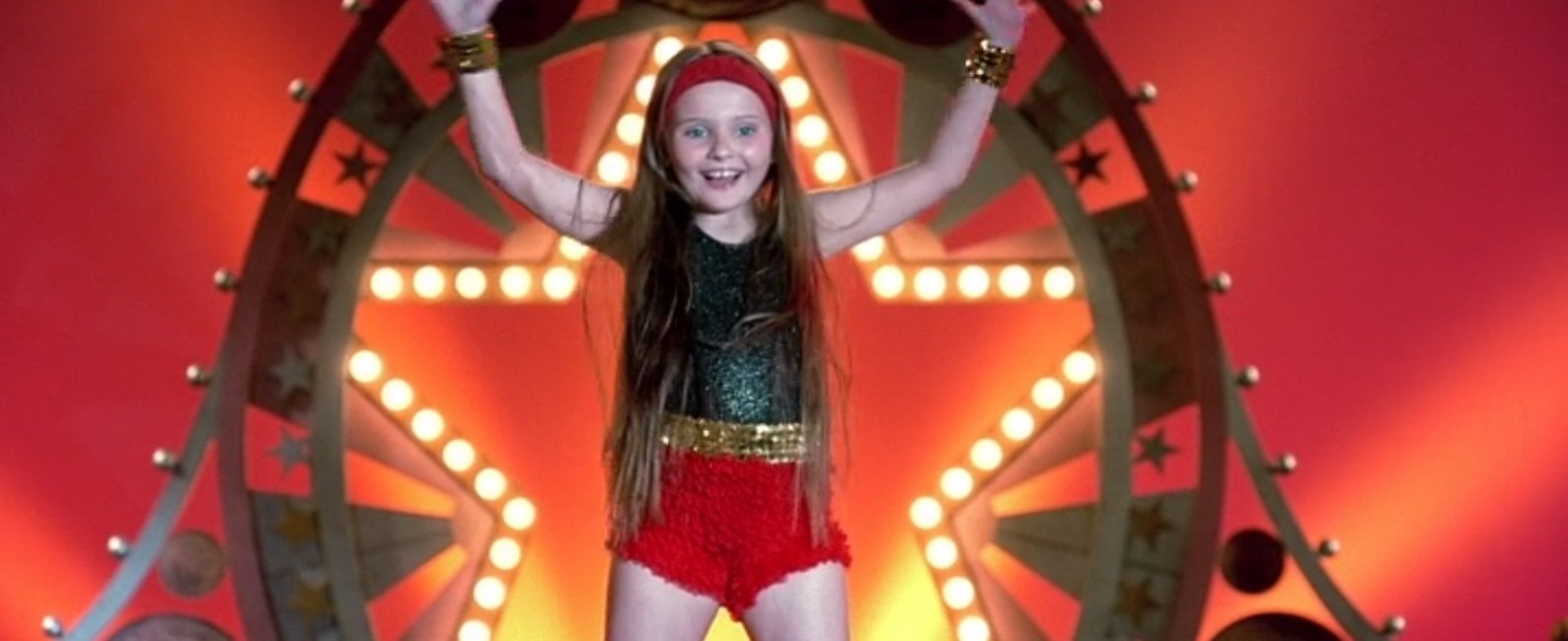 There have always been a lot of good movies on Hulu, but 2019 has ushered in some absolute classics that the whole family will enjoy. Picking out the "best 10" wasn't easy, especially since it's so subjective, but we managed to select a variety of films from almost every possible genre. From animated classics like Shrek to cinematographic masterpieces like Silence, there truly is something for everyone on this list. Are you in the mood for a scare, a laugh, or a good cry? Hulu's got you covered. Here are 20 of the best movies on Hulu, streaming now.
RELATED: The 25 Best Movies on Hulu Right Now
10. Shrek
Come on, who doesn't love the movie Shrek? This might make you feel old, but Shrek was released almost twenty years ago at the Cannes Film Festival. Hard to believe, right? Rocking a 90% on Rotten Tomatoes, this fairy tale film parody was (and is) enjoyed by almost everyone who sees it. In case you forgot, Shrek won the first ever Academy Award for Best Animated Feature and was also nominated for Best Adapted Screenplay. Maybe it had something to do with the amazing narrators, particularly Mike Myers and Eddie Murphy, or the well-placed (and often well hidden) adult humor and themes, but Shrek was (and is) a freaking masterpiece.
9. Apollo 13
Even though I knew how it ended, Apollo 13 is utterly captivating from beginning to end, because the performances are just that good. Given that it was directed by the legendary Ron Howard and has an all-star cast, including Tom Hanks and Kevin Bacon, they really couldn't go wrong with this one. Although it was released back in 1995, the film still maintains a 95% rating on Rotten Tomatoes, and will forever be one of the top 5 astronaut movies of all time.
RELATED: 5 Terrifying Real-Life Scenarios in Movies
8. Silence
Martin Scorsese's intense period drama, Silence, follows two 17th-century Jesuit priests who travel to Japan to locate their missing mentor and spread Catholic Christianity throughout the region. In true Scorcese fashion, the results are pretty horrifying, but the film's setting (Taiwan) and cinematography are absolutely breathtaking. The movie was a failure at the box office but was nominated for an Academy Award for Best Cinematography (well deserved) and maintains a respectable 83% on Rotten Tomatoes.
7. 28 Days Later
It's relatively rare for a zombie movie to get an 86% rating on Rotten Tomatoes, but 28 Days Later captured the imaginations of horror fans everywhere. After a highly contagious virus breaks out, four people struggle to survive in a post-apocalyptic world. Not exactly a new concept, but this British classic is credited with reinvigorating the zombie genre of horror film. In case you're still not sold on it, a poll was released in Time Out magazine that ranked it as the 97th best British film ever (and there have been a lot of them).
RELATED: Alex Garland 'Doubts' 28 Months Later Will Ever Happen
6. Annihilation
Annihilation was only released a few months ago, but already it has an 89% rating on Rotten Tomatoes and was recently named by Barack Obama as one of his favorite movies of 2018. Not too shabby! If you're into science fiction, military scientists, and strong female leads, then this might be the film for you! Natalie Portman portrays a cellular-biology professor and former soldier who enters The Shimmer, an otherworldly quarantined zone created by a meteor striking Earth. What will she find when she's in there? You'll have to watch to find out.
5. The Exorcist
Considered by many to be the scariest movie of all time, The Exorcist is about the demonic possession and exorcism of a 12-year-old little girl, inspired by the 1949 real-life exorcism of Roland Doe. Creepily enough, the film had a troubled production that included an unexplained fire on set and multiple personal tragedies. All of the weird hype surrounding its creation paid off, because The Exorcist became one of the highest-grossing films in history and was nominated for ten Academy Awards (which was unheard of in the horror genre).
RELATED: 10 Best Possession Movies
4. Little Miss Sunshine
It's often rare to watch a movie more than once, but Little Miss Sunshine is just. that. good. Good enough to actually buy, and watch again and again. The movie, which stars a very young Abigail Breslin, chronicles a quirky and dysfunctional family's cross-country road trip to get their daughter to the finals of a beauty pageant, come hell or high water. It doesn't sound like much on paper, but the film explores some really interesting themes, including unconditional love, body positivity, and society's concepts of "winning" and "losing." It's truly fabulous, and its 91% rating on Rotten Tomatoes speaks for itself.
3. Love Actually
Love Actually might have just been removed from Netflix in 2019, but it is now readily available on Hulu. For those who haven't already seen it, the film is a romantic comedy starring Hugh Grant, Keira Knightley, Colin Firth, and countless other famous Brits you would easily recognize from the silver screen. The love theme explores the different lives of many individuals whose stories are all intertwined by the end of the film. It's definitely a gooey-gooey feel-good movie, but God knows we need more of those in the world right now.
RELATED: 20 Details Behind The Making Of Love Actually
2. Cujo
Anyone who has watched this as a child will remember just how terrifying it is! Cujo, which is rumored to be getting a remake, was first released in 1983 and was based on the novel by Stephen King. This film is a horror cult classic, and viewers can only watch helplessly as a rabid St. Bernard mercilessly terrorizes a mother who is trapped inside a hot car with her young child. It's brutal, it's painful, and it proves that horror movies don't need a huge budget to make us pee our pants.
1. The Neverending Story
Everyone in their mid-to-late thirties can rejoice, because The Neverending Story has finally come to Hulu and they can relive their childhood once again. Although it wasn't exactly the easiest movie to make, this film's weird AF scenes are burned into the memories of every child who ever watched it. There are several kids with odd names, a magical land called Fantastica that's ruled by a creepy child empress, a massive flying shih-tzu dragon hybrid called Falkor, an oracle, a haunting scene involving the death of a horse...they just don't make kids' movies like this anymore! If you think you just imagined how insane it was, you thought wrong. Ah, the '80s.
This entry was posted by Screen Rant on January 11, 2019 at 2:01 am, and is filed under TV News. Follow any responses to this post through RSS 2.0. You can skip to the end and leave a response. Pinging is currently not allowed.