10 Binge-Worthy Comedies To Stream On Hulu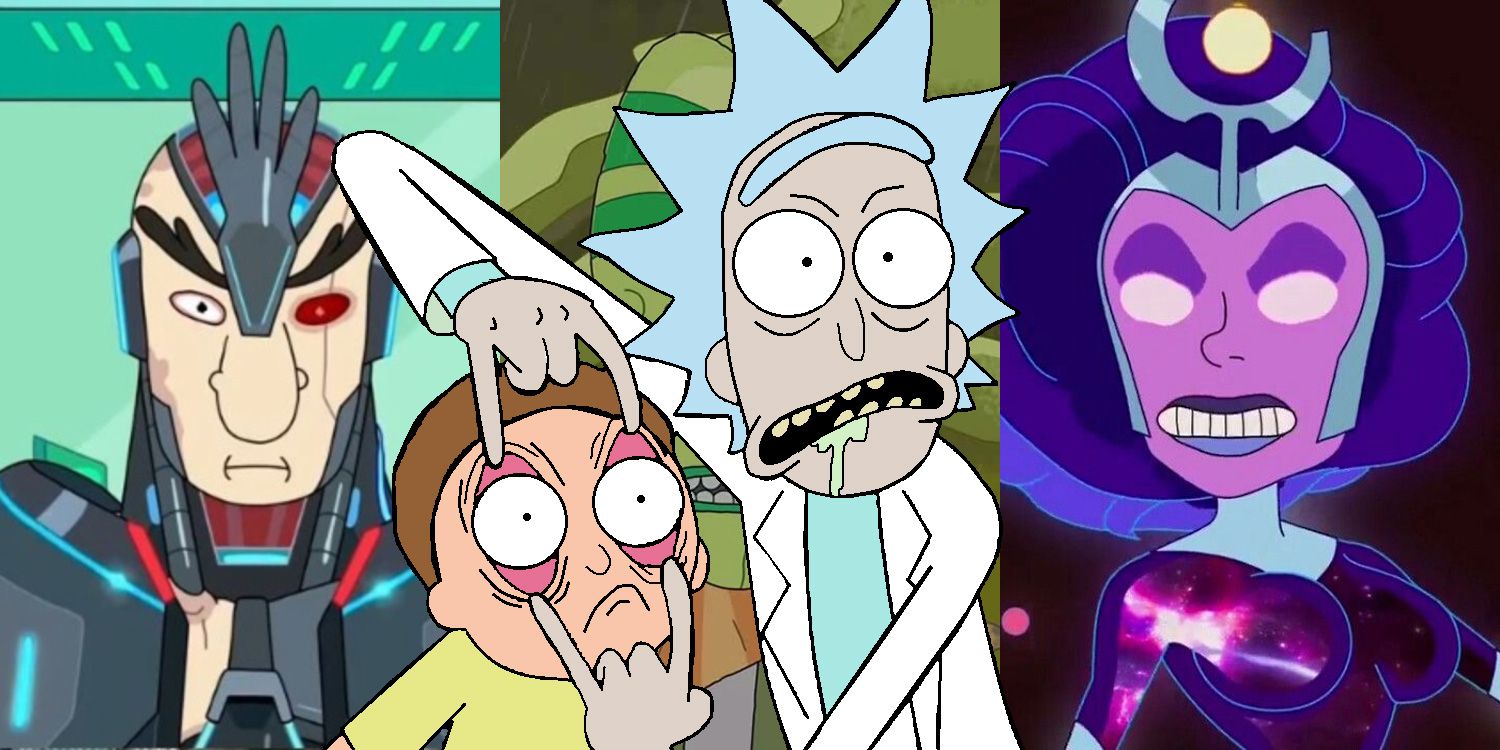 With all the options available on Hulu, sometimes it can be hard to decide what to play (or more likely binge) next. So today let's take some time to identify some of the greatest comedies available to binge on Hulu. We'll go through some of the most popular comedies as well as identifying some of the hidden gems that may be a little tougher to find or take a chance on. Whether it's the uber-popular shows like Ricky & Morty or something a little less likely to be known like Angie Tribeca, we're all but guaranteed to find something new for your watchlist.
Related: Hulu's Best Movies To Stream (Jan 2019)
10. Letterkenny
Make no mistake, Letterkenny isn't at the top of this list because it is the least deserving of your time and attention. In fact, it's quite the opposite. Letterkenny is one of the most unique, well-written, and funniest comedies on any of the major streaming services. Taking place in Letterkenny, Canada, it tales the tale of the 5000 citizens that live there. From the greasy skids to the hyped-up hockey players (Ferda!), to the humble and hard-working hicks, Letterkenny is sure to give you plenty of laughs. With six seasons currently available on Hulu (coming in at only 40 episodes) it's perfectly sized for a Canadian comedy marathon.
Related: 15 TV Shows You Didn't Know Were Canadian
9. The Good Place
There's a lot that The Good Place gets right. There are the complex philosophical debates out on display in easily digestible bits. There's the brilliant writing, and the great acting from Kristen Bell, Ted Danson, and the rest of the marvelous cast. But beyond the philosophy lessons, the writing, and acting, The Good Place is genuinely just a fun show to watch. It makes us question what we believe or have been taught to believe. Maybe an altruistic selfless good isn't as glamorous, or even as inherently good as we've been taught to believe. Maybe there's a better way to be good and do good in the world. The Good Place sets out to answer these questions in a hilarious fashion. Definitely worth the cost of learning who Danish philosopher Soren Kierkegaard was and his thoughts on existentialism.
8. Saturday Night Live
With over a couple decades worth of weekly episodes available to stream on Hulu (including the first 8 seasons) Saturday Night Live is still one of the best streaming options available when you're looking to laugh. There's so much to adore and admire when it comes to SNL it's hard to know where to begin. There are the fantastic ensemble casts including the likes of Will Ferrell, Andy Samberg, Seth Meyers, Kristen Wiig, and Kate McKinnon, the amazing guest hosts, and the spectacular musical performances. SNL is one of those shows you can just play in the background and no matter when you decide to start paying attention, you're likely to see something hilarious.
7. Angie Tribeca
It's tough to really explain what Angie Tribeca is all about. I guess if you had to compare it to something, it's kind of like if you put Brooklyn Nine-Nine (another comedy on Hulu perfect for streaming, as you'll see later) and Family Guy in a blender. It follows Rashida Jones, as the titular Angie Tribeca. It's got all the hallmarks of the great police comedies a la Naked Gun or Police Academy, mixed with all the absurdism and laugh out loud random moments that have kept fans of laughing for 4 seasons now (3 currently available to stream on Hulu).
6. Key & Peele
What is there to say about Key & Peele that hasn't already been said? They exploded onto to comedy central in the heart-breaking wake of Dave Chappelle's exit and gave all of us a reason to laugh again. Their show is filled with laugh out loud moments as well as some of the most outrageous and memorable characters in television history. From the inner city teacher brought in as a substitute teacher to affluent children to the gangster that doesn't know how to laugh, it'd be impossible to make it through a single episode without finding something that wouldn't make you spit out your drink.
5. Broad City
Broad City follows Abbi and Ilana, two stoners living in New York, just trying to make it through life in the big apple. While fans of Comedy Central's Workaholics may love the show for its similar vibes of stoners just being stoners, Broad City goes much further by depicting what it's like for these two women in the big city. So whether it's pointing the creepy locksmith the wrong door so he doesn't break in later, or just trying to get to a gallery opening at a "Suh-hand-which Shuh-hop" Abbi and Ilana have likely been through the worst of it and somehow managed to come out the other side just as high and spectacular as ever.
4. Brooklyn Nine-Nine
When it was first announced, Brooklyn Nine-Nine didn't feel like it was going to be the hit that it ended up being. Pitching a comedic police procedural is a tough sell for just about anyone, but somehow Fox managed to make it work for five whole seasons. Thankfully, the amazing cast and crew have created something that is endlessly quotable, meme-worthy, and certainly binge-worthy. Andy Samberg leads up the amazing cast, along with Terry Crews, making Brooklyn Nine-Nine a show that you absolutely shouldn't miss.
RELATED: Brooklyn Nine-Nine's Network May Have Changed, But The Show Hasn't
3. Archer
There are near-endless reasons to be a fan of Archer. If you're not pulled in by the incredible voice acting of Jon H. Benjamin and the rest of the cast, you'll love the work the writers are doing to create a thoughtful, hilarious show filled with running gags, stunning wordplay, and some of the most memorable and unique characters in recent television history. Archer follows the titular Sterling Archer, a secret agent at Isis (no relation) as he makes his way through the complicated world of international espionage. A world made all the more complicated by the fact that his mother runs the agency he works for. It's a hilarious animated series that really rewards long-time viewers for their engagement. You can currently stream the first 8 seasons of Archer on Hulu.
2. You're The Worst
Are you looking for the ultimate rom-com series where the handsome and charming guy falls deeply, desperately in love with the prim and proper girl who is just the right amount of quirky a la Zooey Deschanel? Well, you should probably find another show. You're The Worst follows repugnant British novelist and morally bankrupt Jimmy Shive-Overly or "Jimmy Stupid Three Names" as he's affectionately known by his co-protagonist Grethen Cutler. Love isn't easy to begin with, but when it involves two natural disasters in human form it's even more complicated. They are both brash, insulting, and painfully honest people (perhaps Jimmy a bit more than Gretch), but somehow they've kept finding reasons to make this disaster of a relationship work. With only 3 seasons currently on Hulu, that makes it the perfect size to binge all in one day when you feel like indulging in something toxic.
1. Rick & Morty
Let's be honest, you had to see this one coming from a mile away. Rick & Morty, from creators Justin Roiland and Dan Harmon, is one of the most popular animated series to hit television in a long time. We follow belligerently drunken grandpa Rick and his grandson Morty as they traverse the multi-verse discovering all new ways to traumatize young Morty. Rick is one of the most interesting characters to hit pop culture because in a lot of ways he symbolizes what humanity is capable of achieving, and the bottomless pit of despair that comes with that achievement. How does one cope with the realization that everything is meaningless? Who the squanch knows? Let's just get wriggity wriggity-wrecked and watch cartoons.
This entry was posted by Screen Rant on January 18, 2019 at 4:01 am, and is filed under TV News. Follow any responses to this post through RSS 2.0. You can skip to the end and leave a response. Pinging is currently not allowed.