10 Fantasy Shows If You Like Outlander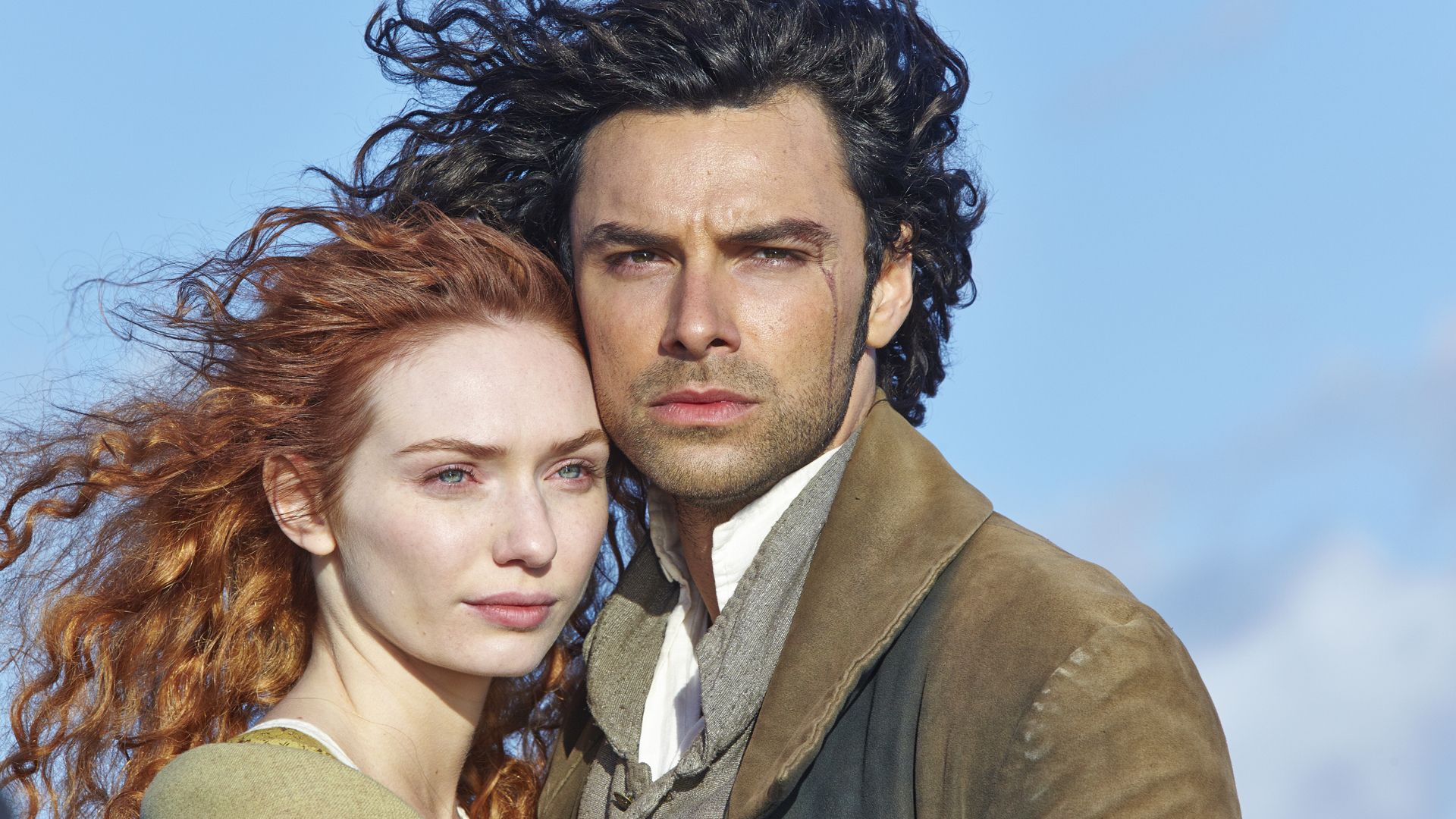 There's no question that Outlander is the perfect cocktail of fantasy, action, historical fiction, and romance, but is there another series like it? Maybe not in every respect, but there are many shows with a touch of fantasy and/or historical adventure that Outlander fans would appreciate. The Last Kingdom, for example, might not have dashing highlanders lurking about, but it's filled to the brim with swoon-worthy Viking warriors and action-packed storylines. Looking for another series about time travel? Grab your popcorn and watch Timeless on Hulu, from beginning to end. Don't worry, the list doesn't end there. Here are 10 shows like Outlander that are just begging to be watched.
RELATED: 20 Things That Make No Sense About Outlander
10. Poldark
If you're looking for another historical drama TV show that's based on a series of novels, then check out Poldark on PBS. Although the original books were published in the 1970s, they were adapted for television by the BBC in 2015, airing three seasons so far (with a fourth in production). The show follows Ross Poldark, a British soldier who returns to Cornwall following the American War of Independence. Unsurprisingly, everything has changed in his absence and he's left to pick up the pieces of his former life and find some semblance of peace again. There's conflict, romance, the whole nine yards.
RELATED: 15 TV Shows Completely Disowned By Their Creators
9. Game Of Thrones
Like Outlander, Game of Thrones was based on a series of novels and has become wildly popular since its television premiere. While Outlander is an action-packed historical romance with an element of fantasy, GoT is 100% action. The fantasy show follows the story of seven separate kingdoms as they fight to claim the Iron Throne. Despite it being firmly on the "fantasy drama" shelf,  the costumes, dynasties, and intricate web of alliances can make you forget that it's not historical fiction (until the undead and dragons appear).
RELATED: Game of Thrones Season 8 Trailer With Real Footage Is Coming
8. Downton Abbey
While there's nothing fantastical about Downton Abbey, no one can deny that PBS struck gold with this British period drama that follows the lives of an aristocratic family and their servants in the post-Edwardian era. Fueled by drama, romance, and rigid divisions of social class, the series follows major historical events and shows their impact on society at large. If you enjoy sweeping storylines, historical references, pretentious aristocrats, and stunningly authentic costumes, then Downton Abbey is sure to scratch your period drama itch.
RELATED: Downton Abbey Movie Gets A 2019 Release Date
7. Reign
If you liked the historical romance, conflict, and intrigue in Outlander, then you're sure to enjoy Reign, a TV series following the early years of Mary, Queen of Scots. Fans of Scottish history will be drawn to its storyline, but bear in mind the show has been highly fictionalized to bring all the viewers to the yard. Saying that, if you appreciate period romance, beautiful costumes, power plays, and a touch of fantasy (thanks to Nostradamus), then Reign might be exactly what you're looking for. Serious history buffs, look away!
6. Timeless
Are you looking for another TV historical drama that involves time travel? There aren't many out there, but Timeless has got you covered. The series follows a history professor, a soldier, and an engineer as they attempt to stop a mysterious and diabolical organization from rewriting American history with the help of a stolen time machine. Unlike in Outlander, the characters in this series time travel to many different eras (the Civil War, WWII, the Alamo, etc). As a result, the costumes and storylines in this show are delightfully diverse and exciting.
RELATED: Timeless Series Finale Review: A Hasty Wrap-Up Settles Nearly Every Account
5. Victoria
Anglophiles are sure to love PBS's Victoria, a British TV drama that accurately depicts Queen Victoria's accession to the throne and the first few years of her reign. This show has it all: courtship, romance, historical references, political intrigue, and familial drama that will make your life seem boring in comparison. Who doesn't love a glimpse into the life of royalty? Described by the Daily Mail as a "proper costume drama," Doctor Who's Jenna Coleman has been praised for her stellar performance as Queen Victoria (despite being considerably more attractive than the real deal).
4. Penny Dreadful
If it's the element of fantasy you love in Outlander, then Penny Dreadful is the show for you. The series is packed to the gills with lurid and sensational storylines based on many British characters from Gothic fiction (such as Dorian Gray, Abraham Van Helsing, Victor Frankenstein, etc...).  It's described as a "horror drama" television series, but because the show is set in 19th century England, it has all the elements of historical fiction (excluding the vampires, monsters, demons, etc...). Don't worry, there's a good dose of romance thrown in for good measure.
RELATED: Penny Dreadful Spinoff City of Angels Ordered By Showtime
3. Versailles
Versailles, a historical fiction series that follows the tumultuous reign of King Louis XIV of France, is a sweeping and intoxicating look at the lives of the French nobility in the 1600s. Based on true events, the show follows all the conspiracies, conflicts, debts, and religious persecution surrounding the construction of the Palace of Versailles. The show cost a reported £20 million to make, thanks to expensive film locations both in and around Versailles. If you like lavish and opulent historical productions, then head over to Netflix to stream season one and two (season three will be the last).
2. The Last Kingdom
If you didn't mind all the kilt-wearing studs in Outlander, you might want to check out all the blue-eyed, fur-wearing Vikings in Netflix's The Last Kingdom. Like Outlander, the series is based on a series of historical fiction novels called The Saxon Stories, which fictionalizes historical events that took place in the late 9th century A.D. when England was divided into seven separate kingdoms. The protagonist is Uhtred of Bebbanburg, a sword-wielding Saxon warrior who was raised by the Danes and helps protect the last Saxon stronghold in England.
RELATED: The Last Kingdom Season 3 Full Trailer Teases The Death Of A King
1. Black Sails
If you like swashbuckling and historical adventures, then Black Sails is waiting for you on Starz. This TV series, set on New Providence Island, is a prequel to Robert Louis Stevenson's novel Treasure Island. Real life pirates, like Blackbeard and Anne Bonny, are fictionalized in this show to help viewers visualize the daily life (and struggle) of pirates. Although many would argue that the "pirate genre" is overdone, the storylines in Black Sails are ambitious, the visuals are stunning, and the performances are rock solid. This series has all the treasure, piracy, violence, and wrenching your heart desires!
This entry was posted by Screen Rant on January 20, 2019 at 7:01 am, and is filed under TV News. Follow any responses to this post through RSS 2.0. You can skip to the end and leave a response. Pinging is currently not allowed.