10 Game Of Thrones Fan Theories Most Likely To Be True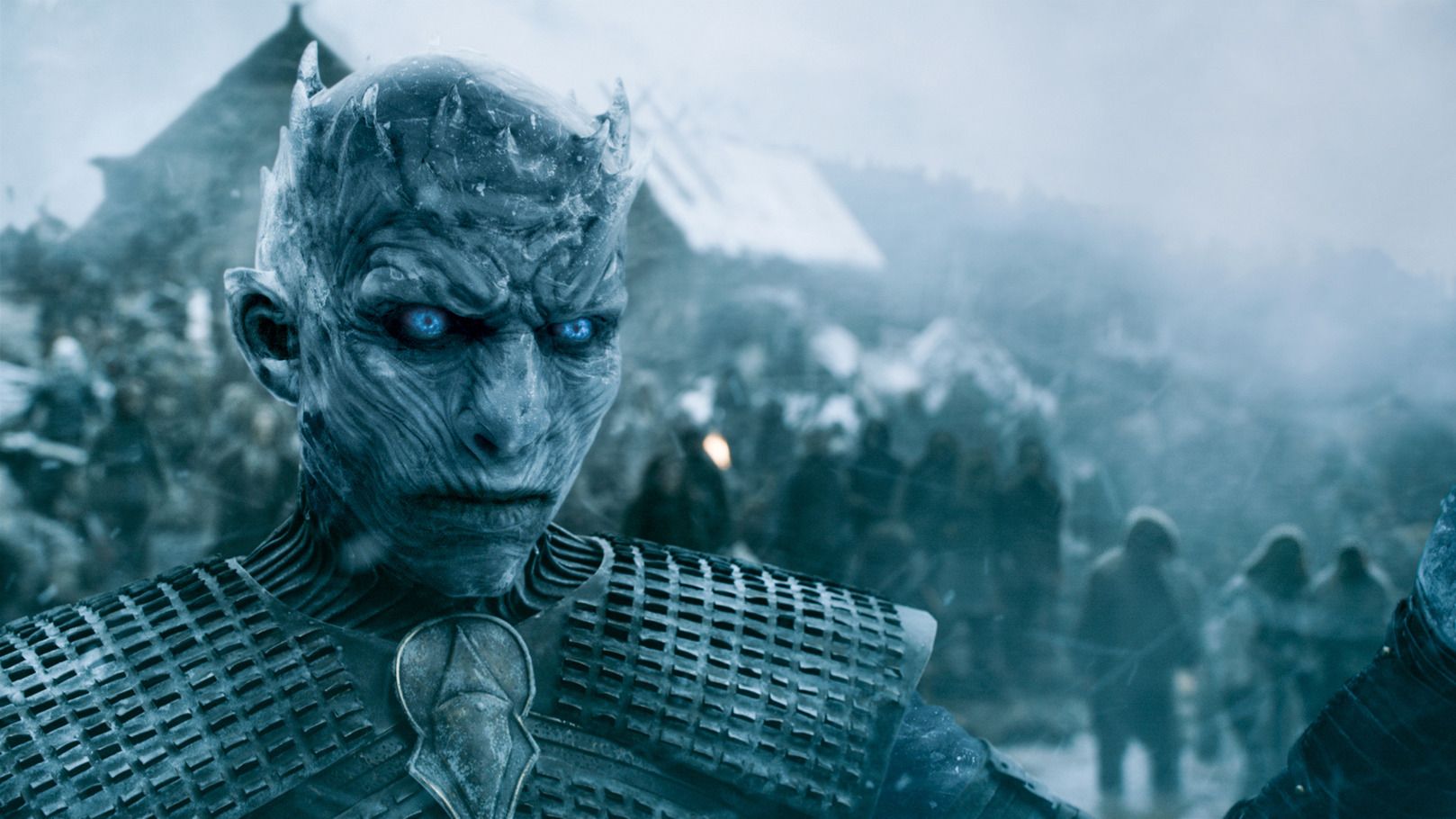 Well, friends, it's finally here (almost). In April, the final season of Game Of Thrones will commence, and I personally couldn't be more excited. I had hoped to find out the ending of the series through the books rather than the show, but since The Winds Of Winter is still a distant dream, let alone the final book, I'll take what I can get. I'm just excited to know what finally happens!
If you've been scouring the forums in search of fan theories, then you know what the popular ones are; the ones that caught traction, that no one quite knows the origin of, but that seems to fit and are almost taken as canon by some. Here are the 1o most popular theories, the ones that people believe are absolutely about to be revealed as canon.
10. Bran Is The Night King
It somehow manages to be both a controversial theory and a widely accepted one. Bran as the Night King is taken to heart by many people because Bran himself has been such an odd character. A lot of what he doeS—for example, seemingly time traveling—would match up with the theory that he is, indeed, the Night King.
Also, the Night King kinda looks like him...
This theory has only been fuelled by the fact that Bran seems to be missing in the Stark trailer — but what is present is a mysterious white frost that creeps towards Jon, Sansa, and Arya...   
RELATED: Game of Thrones Easter Egg Teases Bran & Night King Connection [Updated]
9. Jaime Is The Valonqar
A prophecy was once made about Cersei; that she will be choked to death by her little brother. Cersei jumped to believe this was Tyrion, who she has always mistreated, and now the brother who killed their father. However, another little brother is being overlooked. Cersei and Jaime may be twins, but he's younger by a few minutes…
He's also turning against Cersei now and has done so far more violently in the books where he actively dreams about beating her to death. People forget that although Jaime isn't as objectively as horrible as his sister, he's still a disturbed individual.
Personally, I believe he is 100% the valonqar. Tyrion would be too obvious.  
8. Or Perhaps, Someone Who Looks Like Jaime…
Another theory most likely to be true if that one isn't—or perhaps it's just an expansion on that theory—is that Arya will kill Cersei. Cersei has been on her list of names pretty much since the series began, as someone that she wants to murder. We now know that Arya can kill people and wear their faces, so wouldn't it make sense for Jaime to die and for Arya to approach Cersei wearing his face?
I gotta be honest, I think it'd be poetic for real Jaime to kill Cersei, but this is a cinematically cool thought. And it wouldn't surprise me if this was true. Arya has become a formidable force in her own right.
RELATED: Game of Thrones: Is Arya Stark Beyond Redemption?
7. Daenerys Will Be The New Mad Queen
Some say that Targaryens are either born mad or great. Others say that because of their genetics, they're all born at least a little mad.
Daenerys' father was unquestionably mad. He burned his friends and foes alike with wildfire and was a cruel ruler who lost his mind. Dany is loved by many, but if she becomes queen, she may just head the same way. She's already shown a ruthlessness when it comes to her enemies, a spark of that Targaryen cruelty that was present in so many of her relatives before her. If she takes the Iron Throne, she just might not be as great a ruler as people are hoping.
6. And May Have To Be Killed By Jon
And if that happens, who will save Westeros? Jon seems like the candidate to do it. Let's be honest — Game Of Thrones doesn't pull any punches when it comes to tragedy, so it seems horribly likely that her nephew and lover will be the one to take her down if she does rise to queen and madness. I wouldn't be mad if this happened at all because, heart-breaking as it would be, it would be a worthwhile ending.
Also, Jon would make a good king simply because he's never sought power. He's not hungry for it at all, and that's why he'd deal well with it.
RELATED: Game Of Thrones Teases Jon Snow's Death In Season 8?
5. Or Is Dany, Perhaps, The Prince Who Was Promised?
Rhaegar Targaryen was obsessed with that Valyrian prophecy about the Prince Who Was Promised. It's a theme that's doggedly stayed with the characters through the series, with the audience trying to guess who exactly this is referring to. Popular guesses include Jon or Aegon stowed away across the sea, but in the last season, it was revealed that the word "prince" in High Valyrian is gender neutral.
Hm. Why make that point if the prince is not actually a woman?
It could be a red herring, of course, but this seems too deliberate to ignore… Could it have been Dany all along?
RELATED: Game Of Thrones: 25 Things That Make No Sense About Jon Snow And Daenerys Targaryen's Relationship
4. Tyrion Is Actually A Targaryen
This is one of the more out-there theories since secret Targaryens have already been revealed, but this world does tend to throw us through a loop.
It's noted in the books that Aerys Targaryen took a liking to Joanna Lannister, offending Tywin. Tyrion has always been the outcast of the family, and it doesn't even look like a Lannister. Is it possible that Tywin hated him so much because he knew the truth? He knew that Tyrion was actually the son of Aerys, and only raised him for Joanna's sake?
Maybe not, but it's an interesting idea to entertain, and it wouldn't surprise me at all if it were true.
RELATED: Death Could Be A Great Ending For Tyrion On GoT, According To Peter Dinklage
3. Tyrion And Cersei Made A Deal In Secret
People tend to think that Tyrion is the purest of the Lannisters. I actually would debate that. Tyrion's chapters in the books let us get inside his head and prove that he can be just as messed up as his siblings, if not more so. But he does care about Cersei's children and always has; he does value family in his own way.
We see him being left alone with Cersei in the show and when he returns, she has agreed to Daenerys' truce. This seems a bit too good to be true and even though she admits she's going to betray them, is it possible Tyrion is in on this plan and there's more to it?
2. The Hound Will Kill The Mountain
The Mountain is... is he technically even alive right now? He's a half-alive monstrosity put back together by Qyburn, it seems. But it'd only be poetic justice for the Hound to finish him off. No one else deserves to do it.
When they were children, Gregor pushed Sandor's head into the flames and scarred him for life, horrendously. Sandor has always been the smaller brother, unable to take Gregor in a fight, but he wants to kill him one day. The Mountain has to go, let's be honest, just for that sigh of relief from the audience (and the cheering, probably); but it wouldn't be fair to Sandor to have anyone else do it.
He deserves this one.  
RELATED: Game Of Thrones: 16 Things You Didn't Know About The Hound And The Mountain
1. The White Walkers Win
The White Walkers have lurked in the peripheral of the story since the start. While most of the scenes have been about the characters, the politics, and the Iron Throne, we've seen hints of them at the edge, and now, they're coming for Westeros. For a side plot to become the main one, for so many characters to say that this is the real war, the most likely fan theory to come true is simply this: the White Walkers will win. The Iron Throne will no longer matter.
And come on. It's Game Of Thrones. There's absolutely no way this show is going to have a happy ending.
NEXT: Game Of Thrones: How Winterfell Can Survive A White Walker Attack
This entry was posted by Screen Rant on January 24, 2019 at 8:01 am, and is filed under TV News. Follow any responses to this post through RSS 2.0. You can skip to the end and leave a response. Pinging is currently not allowed.