10 Shows To Watch After Game of Thrones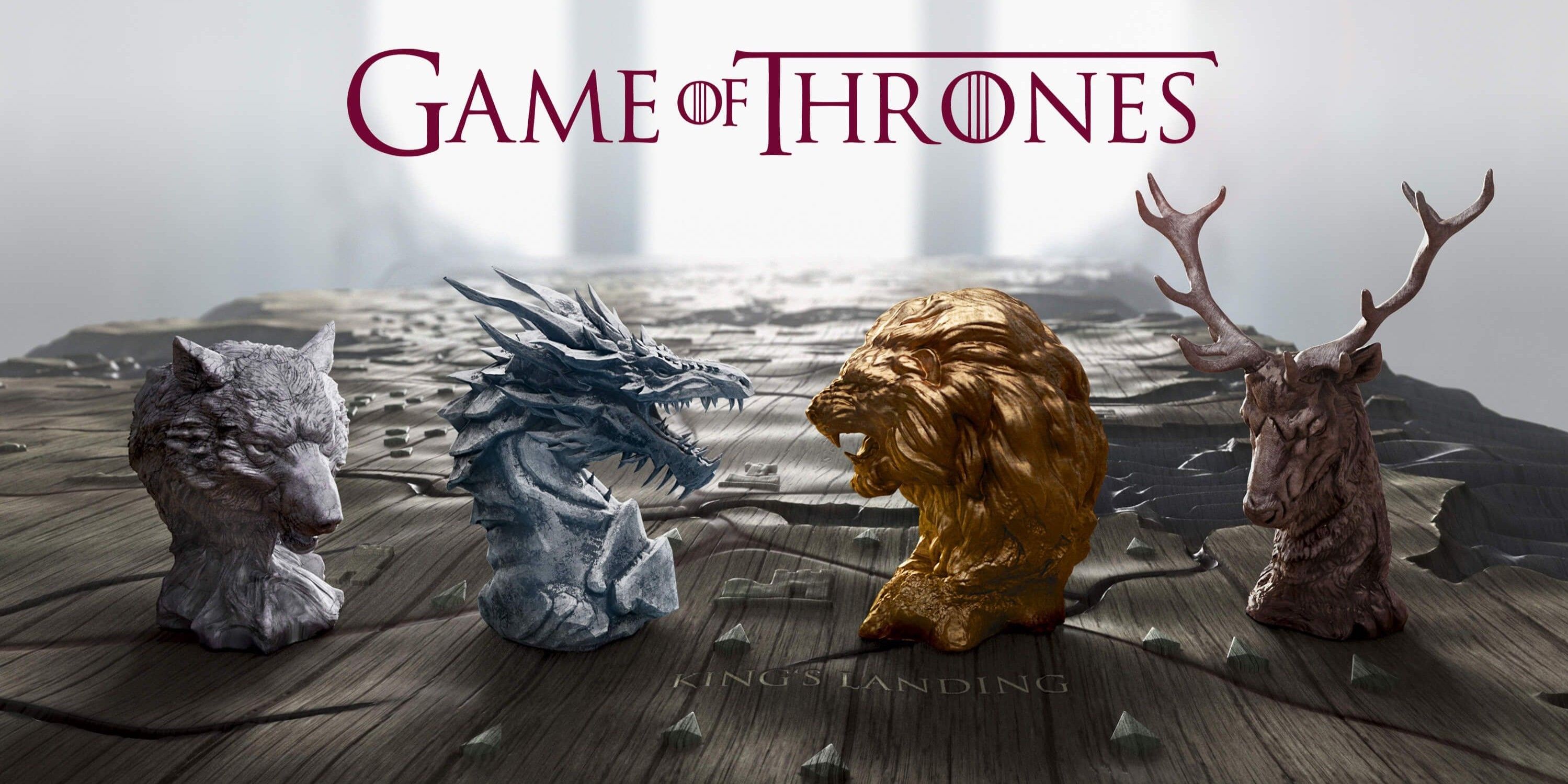 As much as we hate to think about it, the end of Game of Thrones is coming. HBO dropped a first look preview earlier this month and there will be a real trailer for season 8 at... some point. We still have four months until the final season airs, but that doesn't mean we're not all still thinking about the inevitable conclusion and the emptiness in our lives to follow. Game of Thrones first premiered in April of 2011 and after eight years of crying and agonizing over the show's twists and turns, here we are, almost at its end.
But do not despair! Whether it's to fill the void to come or just to tide you over until season 8 premiers, here are 10 Shows To Watch After Game of Thrones.
10. Black Sails
Set during the Golden Age of Piracy, Black Sails is a historical show set twenty years before the events of the book Treasure Island and come on… Who doesn't love pirates? The show gives us a lot of what Game of Thrones had to offer, including great fight scenes, murder and backstabbing, and intriguing character arcs. Black Sails> even had a few episodes directed by Neil Marshall, who worked on Game of Thrones as well. The show has 4 seasons, which you can watch on Starz.
9. Killing Eve
On the surface, this show doesn't seem to have much in common with Game of Thrones. There are no epic battles or feuding families and not a single dragon. Still, Killing Eve gets a spot on the list because it keeps us on the edge of our seats in the same way Game of Thrones does.
The show follows an MI5 desk jockey named Eve, portrayed by the Golden Globe-winning Sandra Oh, as she pursues and becomes somewhat obsessed with a Russian assassin known as Villanelle. It might not have the epic scale that Game of Thrones has, but for the intrigue-loving fan, Killing Eve is bound to satisfy. Season 2 of the show is set to premiere in April on BBC America, and you can watch season 1 on Hulu.
8. Westworld
Westworld is an easy choice as a Game of Thrones alternative. It has that same epic feel with its complex storylines and multiple main characters. The show centers around an amusement park populated by androids that allows guests to experience the Old West. The androids follow a preset narrative but are mainly there to fulfill the guests' desires, which leads to a lot of nudity and violence that Game of Thrones fans are very familiar with. The show has its ups and downs, but it's filled with characters we hate to love and love to hate. There are also plenty of twists and turns to keep us wondering who we can trust and what the actual hell is going on? We still don't know when season 3 will premiere, but you can catch the first two season on HBO.
7. Marco Polo
If you're looking for epic, look no further. Marco Polo was an incredibly expensive show, and when you see it, the cost will make sense. It follows a fictionalized account of Marco Polo's early years serving in the court of the Kublai Khan, played by Doctor Strange's Benedict Wong. The sets are elaborate, the battles are epic, and there is plenty of political intrigue and family rivalries to keep our drama cravings sated. Unfortunately, Netflix canceled the show after only two seasons, but they're still worth the watch.
6. Vikings
Like Marco Polo, Vikings has its basis in history, which makes sense, considering it is History Channel's first scripted drama. The show is, unsurprisingly, abouVikingsgs. It tries to stay as accurate as possible, but with the source material being Norse legendary sagas which relied heavily on oral histories, the creators did take some liberties.
Vikings has a similar grittiness to Game of Thrones, but it does go easy on the sex and violence. This is the History Channel, after all. But even without the explicit material, the show paints a compelling picture of medieval Scandinavia. You can catch all five seasons on Amazon Instant Video.
5. Into the Badlands
Into the Badlands is a fun new take on the post-apocalyptic future genre. Civilization has regressed to a feudal society that no longer uses guns, and as a result, this show has some choice fight scenes. Because of its reliance on martial arts for its fight scenes, Into the Badlands has a distinct look that is unlike any other action show on this list. But even without its excellent fight choreography, the show has an exciting plot with plenty of power struggles and mysterious pasts to keep us wanting more. Into the Badlands airs on AMC, but you can catch seasons 1 and 2 on Netflix (hopefully season 3 will be up soon).
4. Preacher
The tone of Preacher is very different from most of the shows on this list. While the other shows plant themselves firmly in the drama category, Preacher is more a dark (very dark) comedy. Based on the comics by Garth Ennis and Steve Dillon, the show's protagonists are a preacher with a criminal past and ability to command people to do whatever he says, his volatile ex-girlfriend, and an Irish vampire. Hilarity and violence ensue. The show originally aired on AMC, but you can catch 2 of the 3 seasons on Hulu.
3. Altered Carbon
Altered Carbon based off of the novel by the same name written by Richard K. Morgan, is… weird. But a good weird. At its surface, it's a murder mystery set in the future, but with the fact that in this future, people are able to transfer their consciousness into different bodies makes it a wild ride. It's a cool concept that can be a bit confusing at times, but as long as you can keep track of who looks like what in the current scene, it'll be fine. You can catch the first season on Netflix, and although there is no release date in sight, there is supposed to be a season 2 with the MCU's Anthony Mackie at some point.
2. The Handmaid's Tale
This is yet another show based off a book, this one by Margaret Atwood. The Handmaid's Tale shows a dystopian future where fertility rates have dropped, and the few remaining fertile women are treated as property by the ruling elite. It has that same, "Everything is awful and nobody's happy" vibe that Game of Thrones has, but in a way that really makes us take a long hard look at the world around us. The characters are incredibly well-realized and the story is painfully compelling, making it a very good show to binge-watch. Fair warning, you may get super depressed. You can catch the first two seasons on Hulu.
1. American Gods
One more book-based show for the road: American Gods. Based off of the book by Neil Gaiman, the show introduces a world in which the gods and goddesses of old are very real and living among us. Game of Thrones fans can probably appreciate their struggle to unite against the new gods like Technology and Media, who have gained power in the new world. The show is visually stunning with a story to match. You can catch the first season on Starz and even watch the first 3 minutes of season 2.
---
Have more show recommendations for Game of Thrones fans? Leave them in the comments!
NEXT: The Myers-Briggs® Personality Type Of Game Of Thrones Characters 
This entry was posted by Screen Rant on January 22, 2019 at 2:01 am, and is filed under TV News. Follow any responses to this post through RSS 2.0. You can skip to the end and leave a response. Pinging is currently not allowed.