15 Shows To Watch If You Liked The Last Kingdom | ScreenRant
Let me guess, you just finished watching season three of The Last Kingdom on Netflix and now you have no idea what to do with yourself. After hours of binge-watching epic fight scenes and enjoying complicated, sweeping storylines, where do you go from here? Don't worry, The Last Kingdom isn't the only historically accurate drama out there worth watching! If you appreciate authentic costumes, political drama and a healthy dose of intrigue, then I've got the perfect list for you. Ready to see history come to life? Here are 10 shows to watch if you're having trouble letting The Last Kingdom go.
RELATED: The Last Kingdom Season 3 Full Trailer Teases The Death Of A King
Updated by Madison Lennon on February 12, 2020: Are you still looking for something to fill The Last Kingdom-shaped hole in your heart? Now that the series has officially been renewed for a fourth season, we're in the middle of a waiting period yet again. We decided now would be the perfect time to revisit this list and update it with a few more choices.
There is a lot of television out there but only a certain amount of shows are perfect for fans of The Last Kingdom. Luckily, we discovered a few other great picks to add to this list so you should definitely check it out!
15

Carnival Row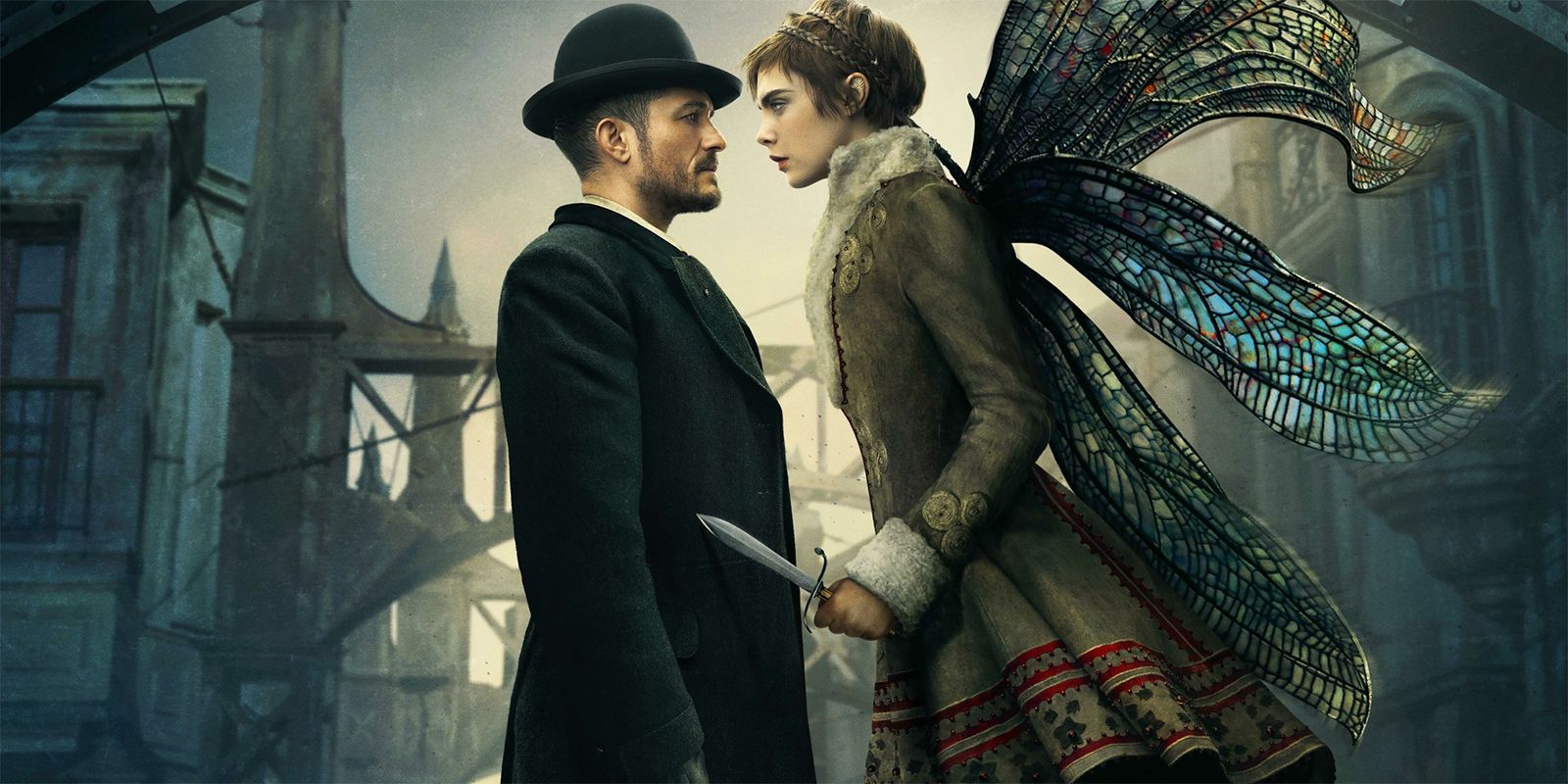 Carnival Row is more fantastically inclined than The Last Kingdom. It deals in the realm of the fae, including legitimate fairies, men with goat horns, witches, and much more.
That said, it is a dark and action-packed show with a lot of historical aspects and it's a little like Game of Thrones in its political dealings as the fae must deal with racism against them from many of the humans. Plus, the series is only one season (on Amazon Prime) so far so it's very easy to get caught up, and it has already been renewed for a second season.
14

The Witcher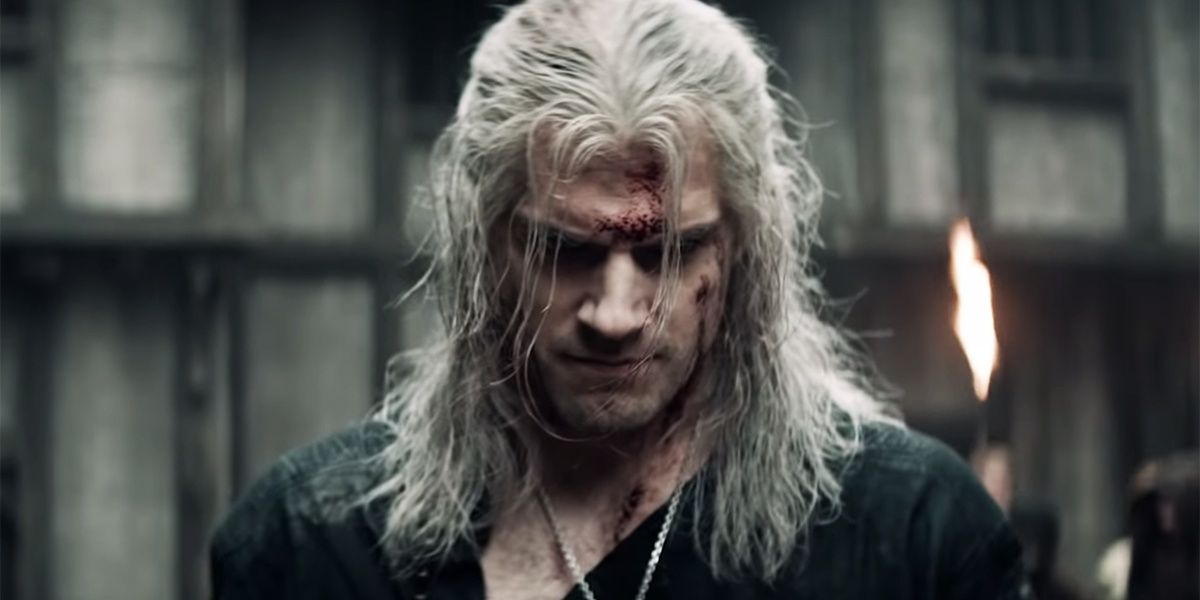 Like Carnival Row, The Witcher is definitely more fantasy-inclined than The Last Kingdom. That said, they're both Netflix series and The Witcher is a bloody and magical good time. Based on the popular book series of the same name (and the very popular video game series) you shouldn't miss out on this series about monster hunter Geralt of Rivia (played by Henry Cavill).
It should definitely sate your desire to find another historical and epic adventure series complete with awesome fight sequences and a vast world of exploration. Plus, again, it's only one season long right now and has been renewed for season two!
13

Black Sails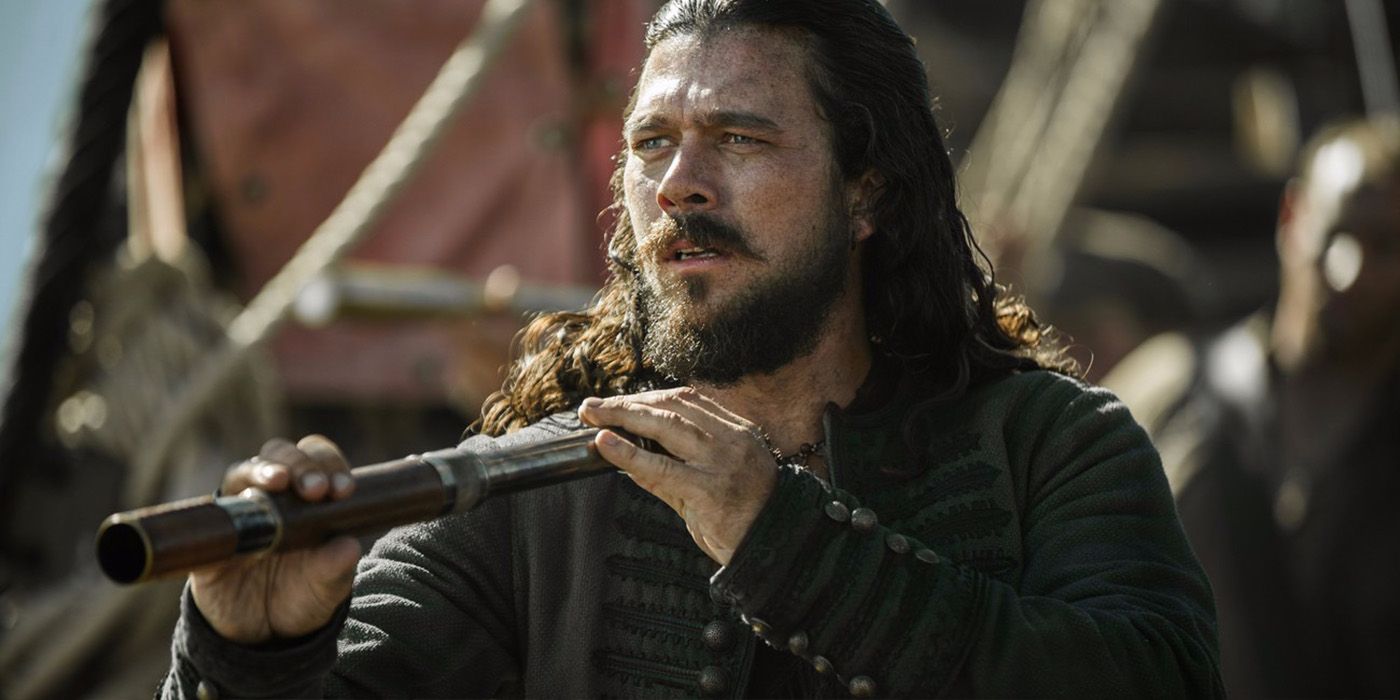 Black Sails is painfully underrated. It's a fantastic show and perfect for those who love gritty historical television series like many of the others on this list. Another great thing about Black Sails is it has several characters who fit into the LGBTQ community, and it's always nice to see that kind of representation on television, especially in this genre.
But even more than that, it's a show about pirates -- a surprisingly rare topic to find on television. It's a little more like Vikings than The Last Kingdom in its subject matter but tonally, it shares a lot of similarities with The Last Kingdom.
12

Penny Dreadful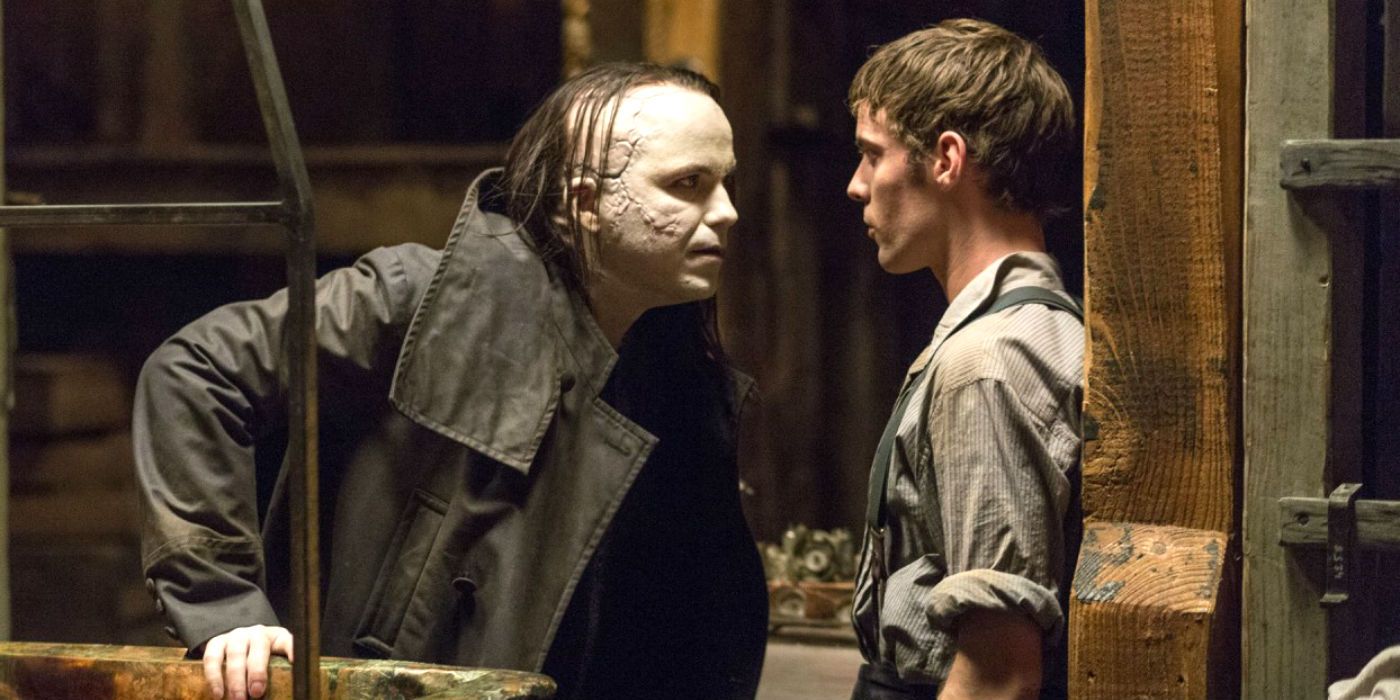 Tonally, Penny Dreadful. is pretty different from The Last Kingdom. It's a horror series that contains many classic literary characters from the public domain, such as Jekyll and Hyde, Dracula, Dorian Gray, and more. It is set in the Victorian era and full of bloody goodness.
While it's not exactly medieval, it does contain tons of gritty drama and horrifying witches and monstrosities. It's a fantastic series that was undervalued in its time. The acting is absolutely phenomenal, with Eva Green stealing the show more often than not. Plus there's a spin-off series on the way due out later this year.
11

Peaky Blinders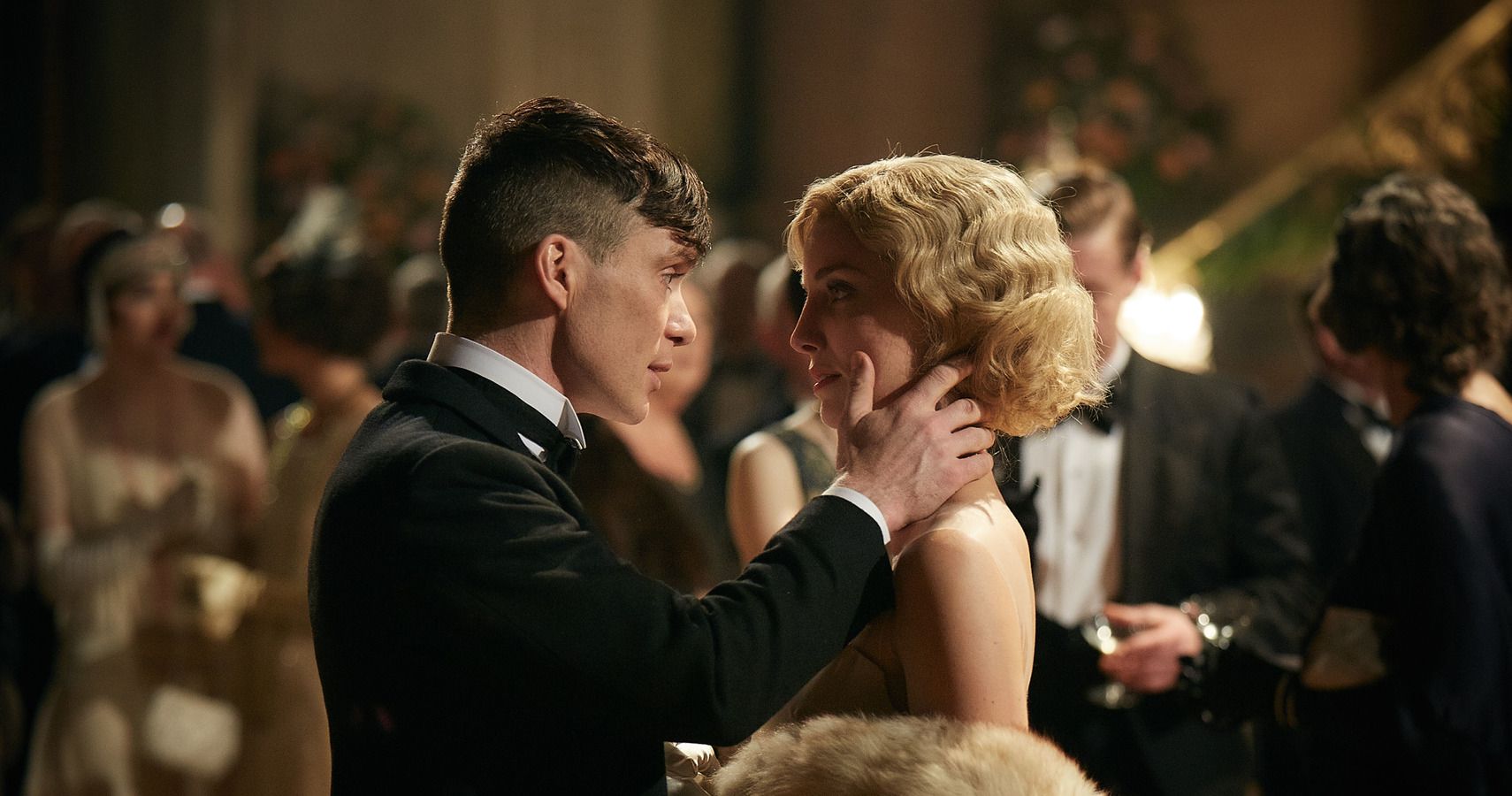 Peaky Blinders is another critically-acclaimed Netflix series that definitely maintains the same gritty aura that The Last Kingdom does so well. Cillian Murphy is sublime on the series as Tommy Shelby. If you ever watched Boardwalk Empire, that's another good show to compare this one too.
It's a gangster crime drama set in Birmingham in the 1890s and it follows the criminal endeavors of the infamous Shelby crime family. The series is five seasons right now but they're relatively short so it wouldn't take you very long to get all caught up.
10

Game Of Thrones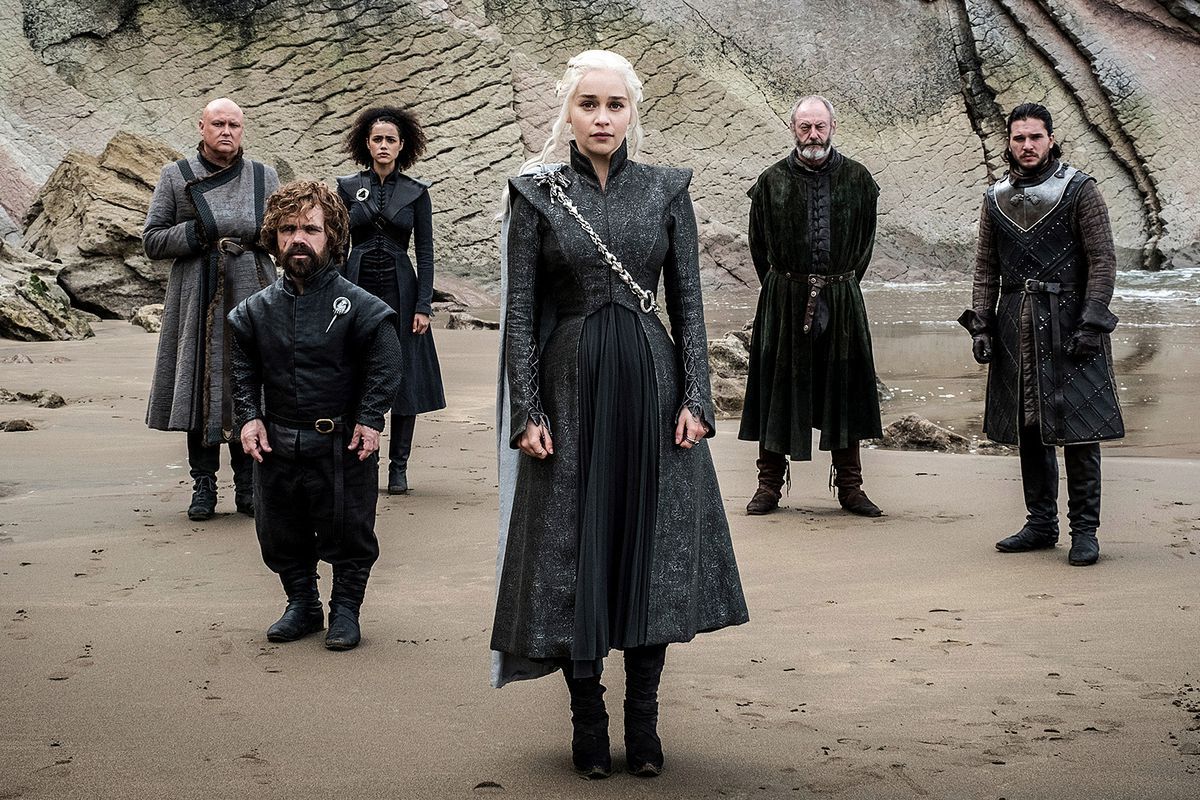 When it comes to gratuitous violence, sexy times, and good-looking men in fur, Game of Thrones can definitely scratch that dark, gritty itch while you're waiting on the next season of The Last Kingdom to arrive. Even if you've already seen it, you've probably forgotten almost everything that happened in season one because GoT's storyline is so legendarily vast. If you haven't seen it, then you are in for a real treat, provided you don't mind a little fantasy mixed in with your historical drama (trust me, it's the perfect cocktail).
RELATED: Game of Thrones Season 8 Trailer Breakdown: Feather, Quotes & Stark Reveals
9

Marco Polo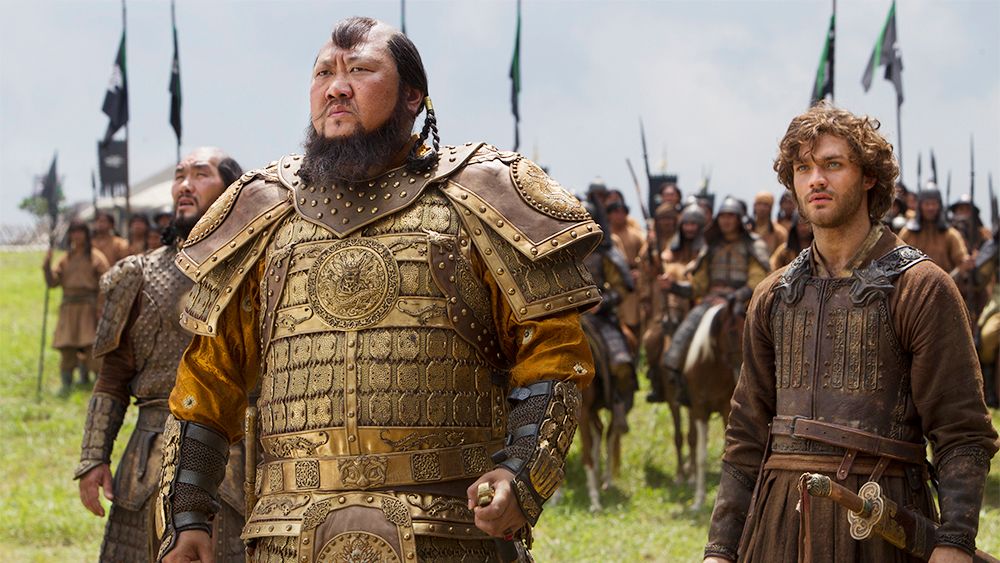 Marco Polo, currently streaming on Netflix, was recently listed as one of the top 10 most expensive TV shows to make, resulting in a $200 million loss for Netflix. Ouch. Despite all that, fans of sweeping historical dramas are going to dig it. The series was (obviously) inspired by Marco Polo's early years in the court of Kublai Khan, the Khagan of the Mongol Empire and the founder of the Yuan dynasty. No expense was spared, and the series was praised for its accuracy. Orgil Narangerel, the Mongolian actor who played Genghis Khan in a BBC documentary, raved about its portrayal of Mongolian culture and claimed to have watched all 10 episodes in one day.
8

Outlander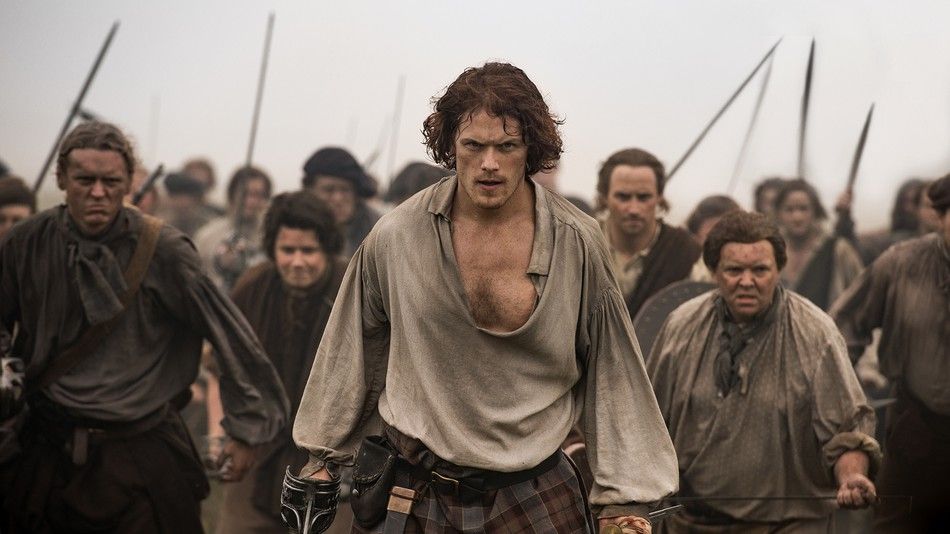 Outlander, originally a book series by Diana Gabaldon, is a historical romance about a World War II nurse who accidentally time travels back in time to Scotland in 1743. It's there that she encounters a lot of period-driven danger and a historic hottie in a kilt. Set amidst the Jacobite rebellion, this show has its fair share of war scenes and historical intrigue (not to mention handsome men in kilts), so it's definitely going to tide you over after you finish binge-watching The Last Kingdom. Although this series is not available on Netflix, Hulu subscribers can add Starz to their subscription plans and stream the entire series.
RELATED: 20 Things That Make No Sense About Outlander
7

The Borgias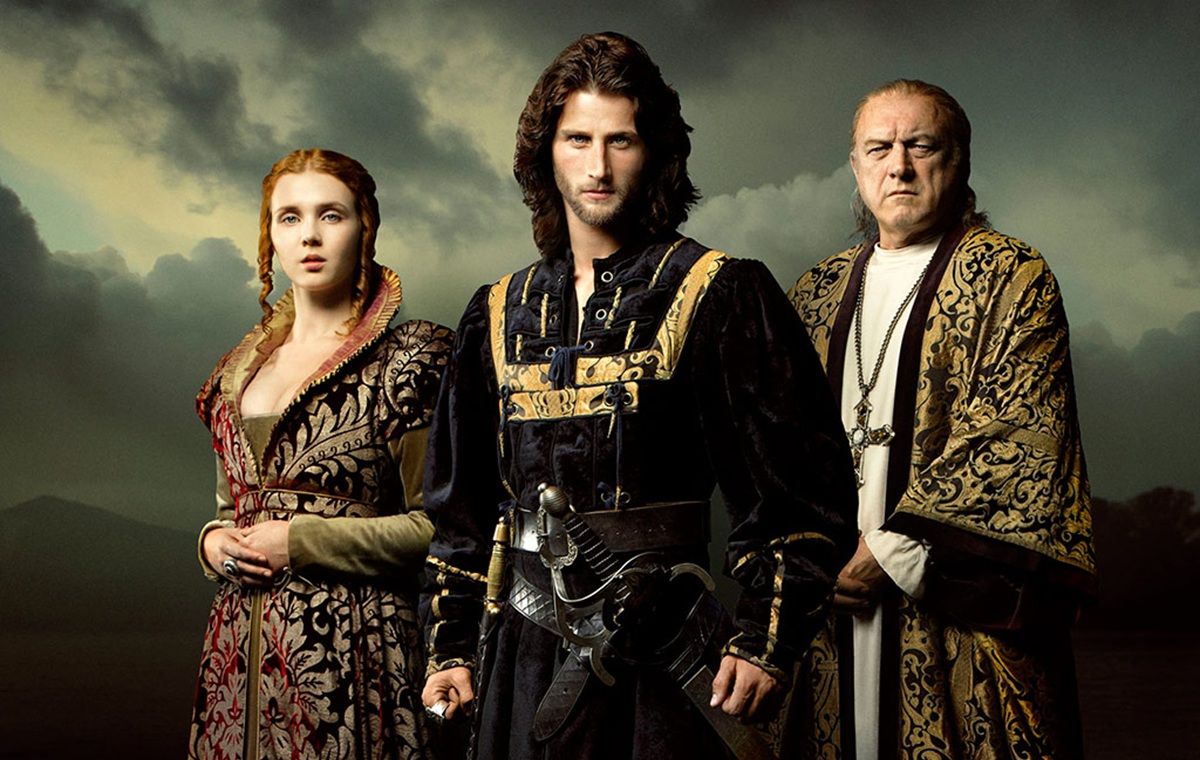 The Borgias, available to stream on Netflix, follows the lives of the notorious Borgia family and their rise to power in the 15th century. The real House of Borgia was suspected of many crimes, including murder, incest, bribery, and adultery; so all of the ruthlessness and intrigue you see in this series is based on true events. Like The Last Kingdom, this show follows ambitious historical figures as they battle for control, power, and succession while surrounded by enemies. It's truly amazing what people did do (and continue to do) for the sake of personal glory.
6

Rome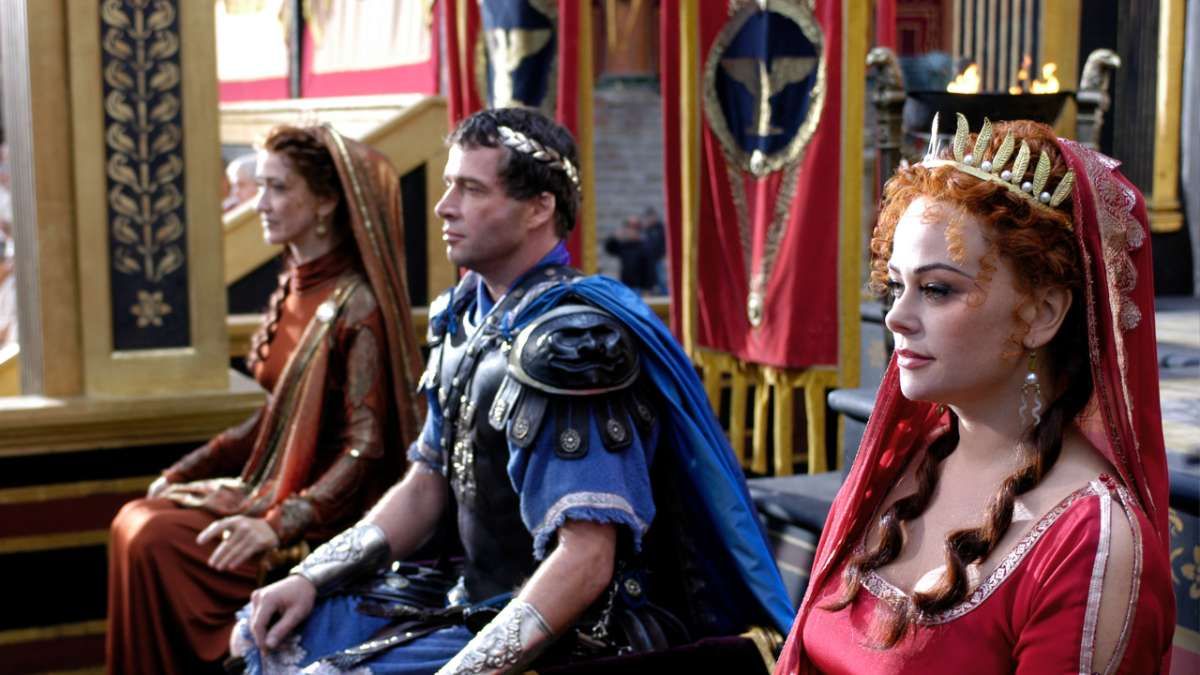 I remember watching HBO's Rome several years ago, and it was so good that I felt like crying when it was over. This show is a sweeping account of life in ancient Rome, both for the rich and powerful and for two common Roman soldiers named Lucius Vorenus and Titus Pullo. Although the stories of the men are fictionalized, the two soldiers were both mentioned in Caesar's Commentarii de Bello Gallico. Everything about this show is epic; the costumes, the set locations, the fight scenes, and the cinematography. Viewers feel like they're traveling back in time.
RELATED: 10 Most Expensive TV Series Ever Made
5

Medici: Masters Of Florence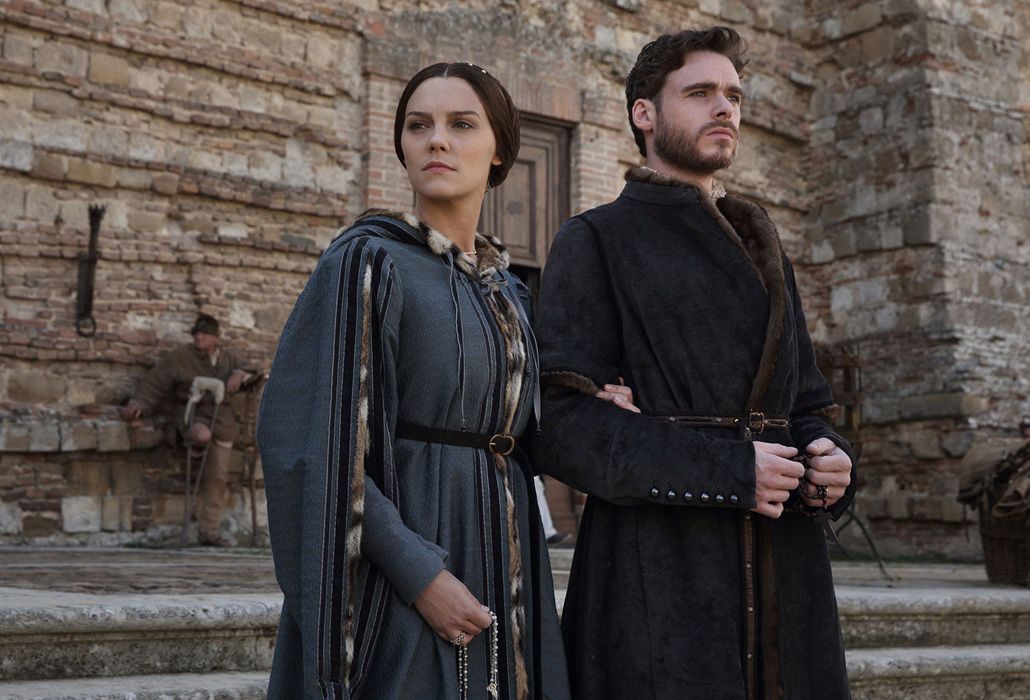 Season one of Medici: Masters of Florence is available to stream on Netflix right now, with season two dropping on January 25th. Sounds like a pretty good time to start watching! The show, which stars Dustin Hoffman, is an Italian-British TV drama series about the powerful Medici family set in 15th-century Florence (long-time enemies of the Borgias, in fact). Like the Borgias, the Medici dynasty is full of protagonists, dark intrigue, and ruthless ambition. Lovers of historical drama (and The Last Kingdom) will get sucked right in.
4

Vikings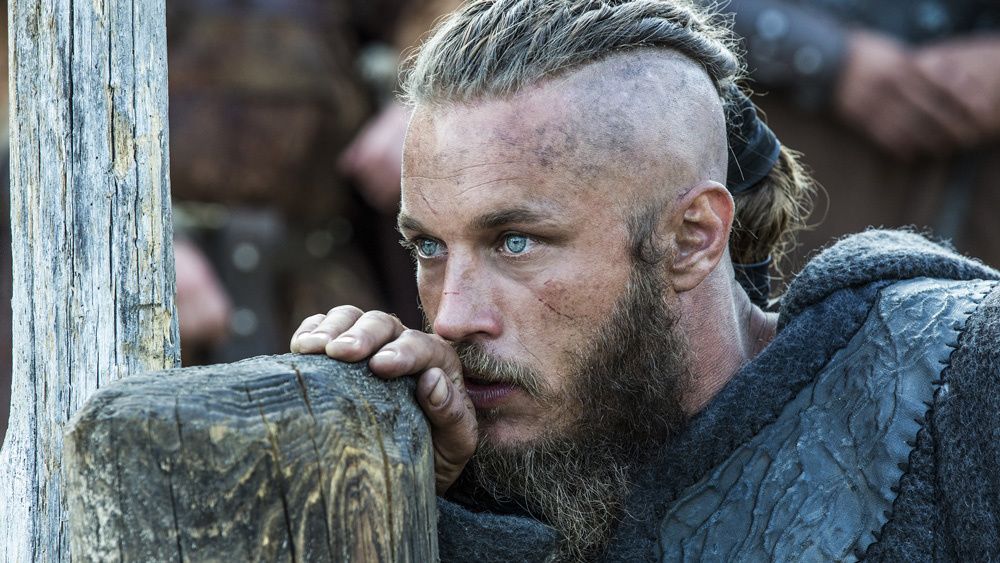 No, that's not an image from The Last Kingdom, that's actually a picture of actor Travis Fimmel portraying Ragnar in the historical drama TV series, Vikings. I know, all these Viking characters look the same: blue-eyed, dirty, and unbelievably gorgeous (where's the Outlander time machine when you need it)?!
I'm guessing that The Last Kingdom stole a lot of their costume ideas from Vikings, a series that first premiered in 2013. The show was inspired by the sagas of Viking Ragnar Lothbrok, a notorious Norse hero who eventually became a Scandinavian King. The History Channel recently announced that season six will be its last, but a spin-off series is already in the works.
RELATED: Vikings: 20 Things Wrong With Ragnar Lothbrok We All Choose To Ignore
3

The Tudors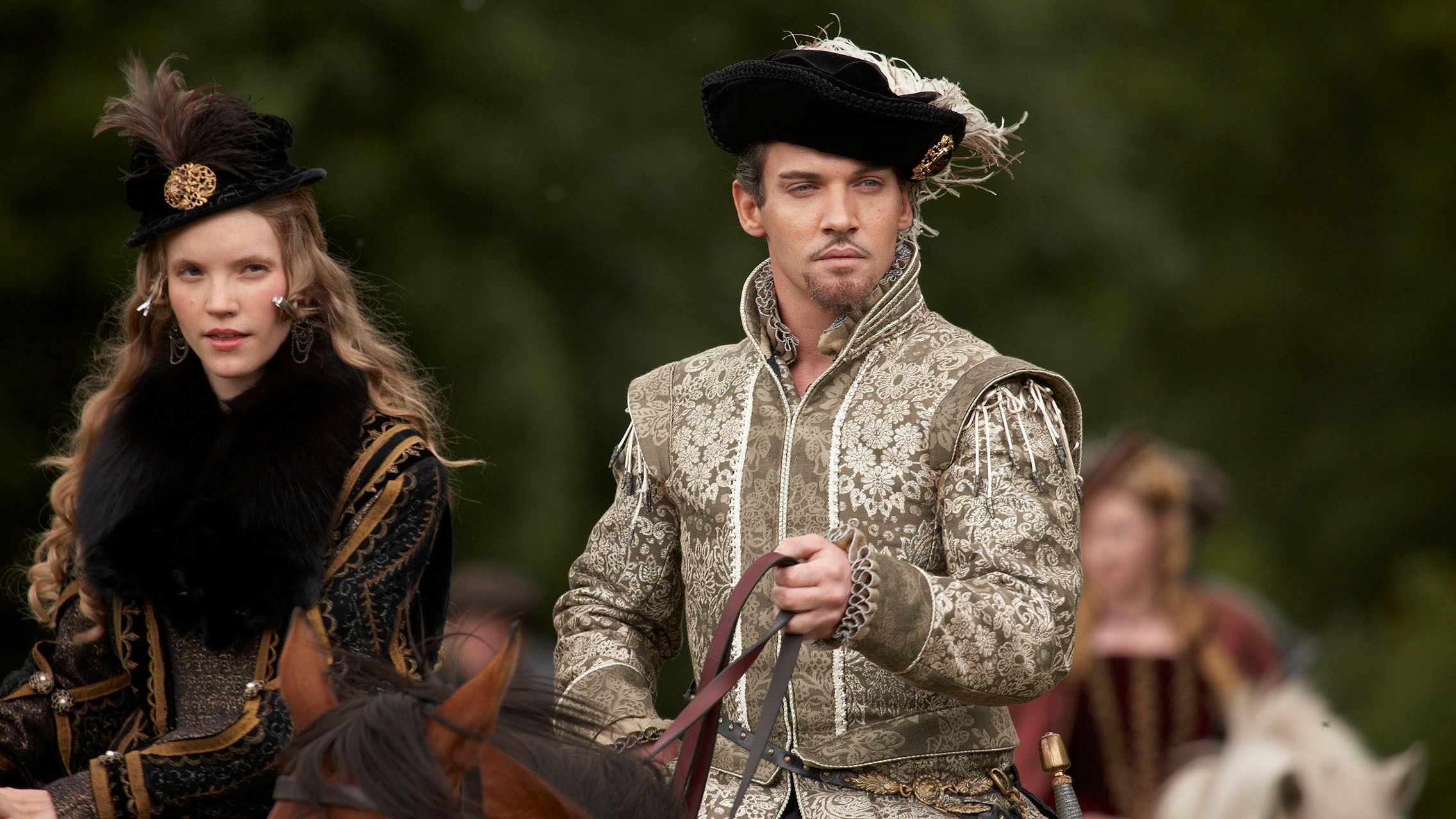 If you haven't seen it yet, The Tudors is a dramatic Showtime series about the reign and marriages of King Henry VIII (but don't worry, King Henry is played by Jonathan Rhys Meyers, so you've got plenty of eye candy to enjoy). Provided you don't mind murder, scandal, intrigue, and British accents, then this TV series is definitely for you. Not every event in the show is historically accurate, but the series is a good look at the Tudor dynasty and 16th century England as a whole.
2

Frontier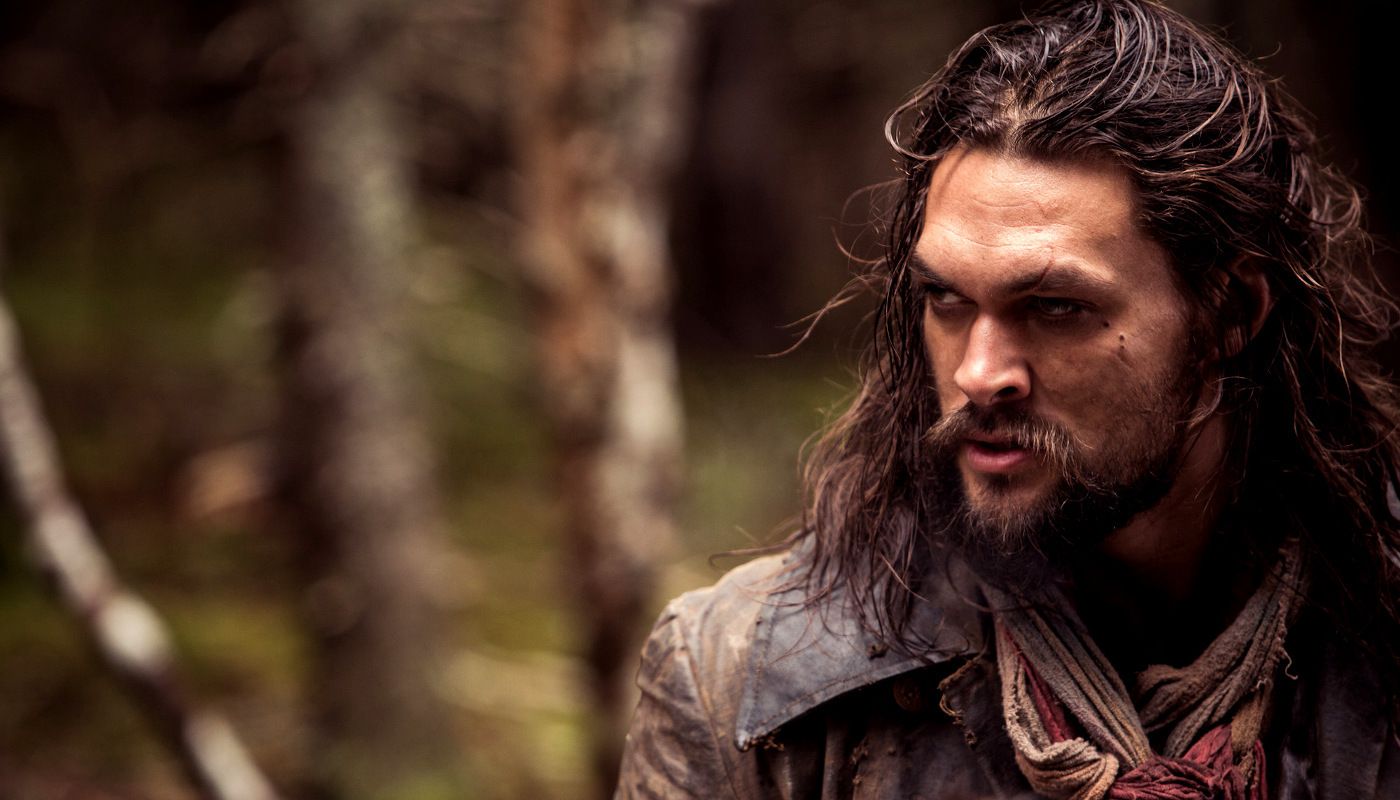 It might seem as though I'm picking these shows out solely for their good-looking leads, but it's not intentional, I promise you. Actor Jason Momoa portrays Declan Harp in the Canadian historical period drama series Frontier. The show chronicles the North American fur trade of the late 1700s and Declan Harp's campaign to single-handedly destroy the Hudson's Bay Company's monopoly on the fur trade in Canada. It's violent, raw, and emotional (and the set locations are gorgeous), so fans of The Last Kingdom are sure to love it.
RELATED: Young Jason Momoa's Baywatch Photos Are Now a Viral Internet Meme
1

Versailles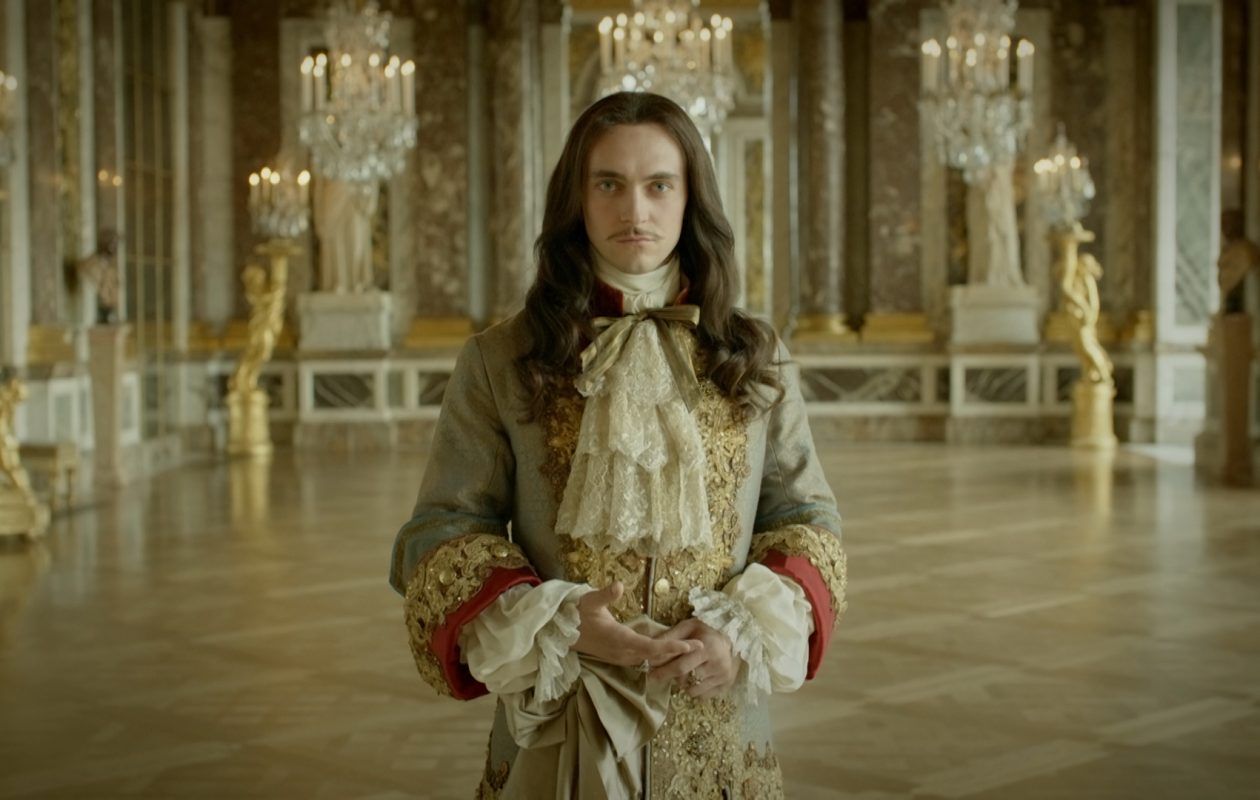 If you're a historical drama aficionado who hasn't yet seen Versailles on Netflix, then break out the popcorn and get ready to binge, because this series is right up your alley. Everyone knows about the Palace of Versailles, but how much do you know about the all-powerful king who built it? Set during Versailles's construction in the mid-1600s, the series follows the reign of Louis XIV and all the ambition, arrogance, affairs, and political intrigue surrounding him. I'm warning you now, don't watch this show with little ones in the room — this one can get pretty steamy.
This entry was posted by Screen Rant on January 19, 2019 at 11:01 am, and is filed under TV News. Follow any responses to this post through RSS 2.0. You can skip to the end and leave a response. Pinging is currently not allowed.