10 Underrated Shows To Binge On Netflix Right Now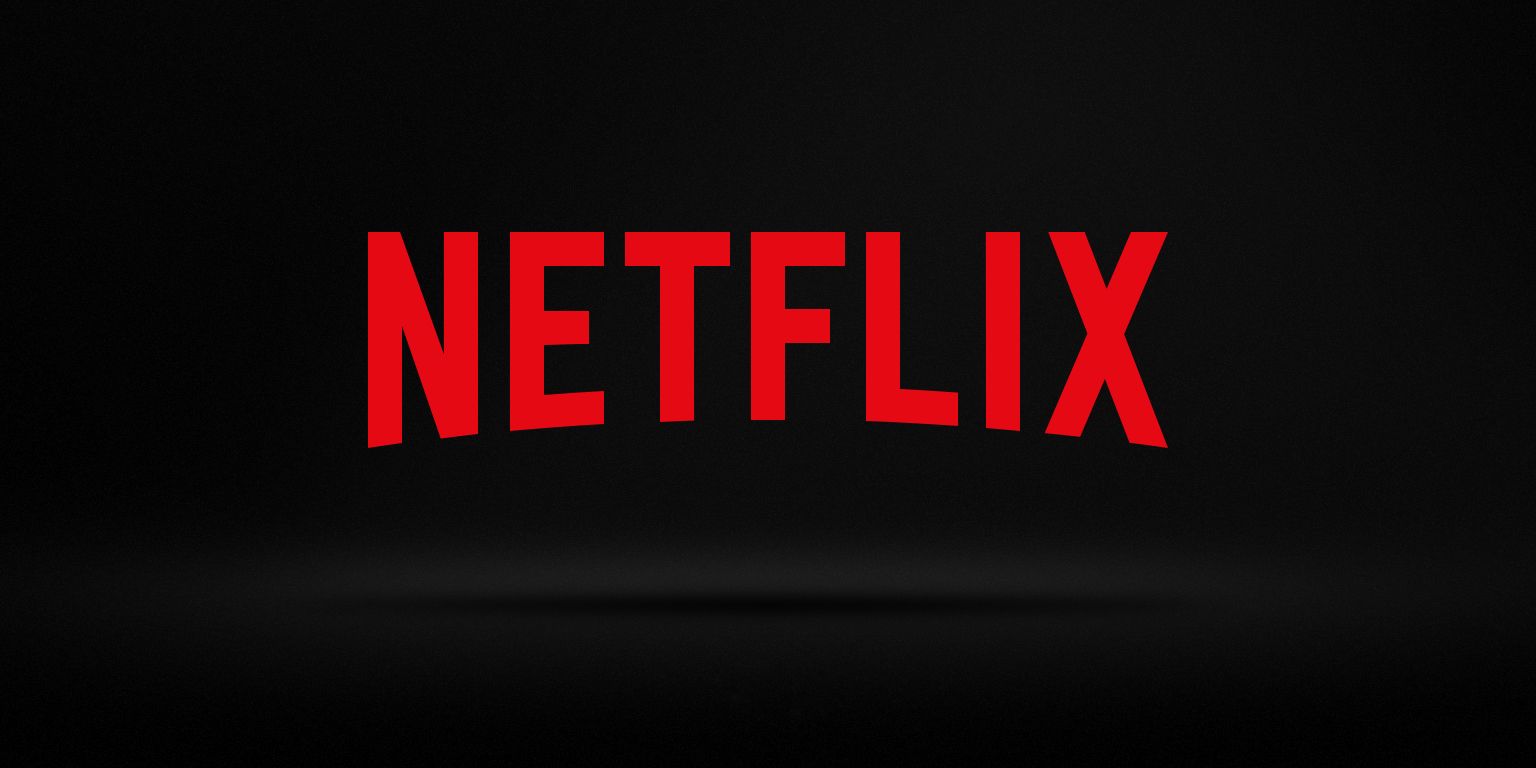 The holidays are over, but that doesn't mean you have to stop binging shows on Netflix. The only problem with doing so is, of course, the massive amount of shows Netflix has to offer. (And maybe the whole "never going outside" thing, but who's to say.) Well, luckily for you, there are a ton of underrated gems just waiting to be binged on the streaming giant. And even luckier for you, we've got a list of them right here. So stop your scrolling, sit back, and enjoy our list of 10 underrated shows to binge on Netflix.
10. Ash vs. Evil Dead
If you don't already know (and what a tragedy if you don't), Ash vs Evil Dead is a direct follow up to Sam Raimi's Evil Dead movies. The goofy, action-packed horror show expertly adapts the franchise for the small screen, keeping in line with the movies' humor, gore, and visual effects. But don't for a second think that Ash vs. Evil Dead doesn't stand on its own. Even if you've never seen one of Raimi's classics, this show is a perfect watch if you're in the mood for fun horror.
But also, seriously, watch the Evil Dead movies.
RELATED: Ash vs Evil Dead Characters May Return For Evil Dead Video Game
9. Very British Problems
Yeah, this title sounds made up. But we assure you that this goofy, anglophile-pleasing documentary series is very real, and exactly what the name implies. British celebrities from across the entertainment spectrum come on to discuss awkward problems that the English face every day. From extremely rude politeness to responding to every situation with poise, these problems will have you either relating or thankful you're not British. If you've ever been into a BBC comedy on Netflix, this show is for you.
8. The Curious Creations Of Christine McConnell
Have you ever had the tough choice between watching a horror movie or a baking show? If so, you're just the type of weirdo who would love The Curious Creations of Christine McConnell. McConnell is a talented confectionist who creates beautiful works of edible delights. However, unlike other cookie-cutter cookie cutters (baking jokes!), McConnell uses her skill to make macabre and spooky creations. With items like bread skulls and clawed whoopie pies, McConnell's show is perfect for anyone who puts the "dark" in dark chocolate. Just be careful if you're following her recipes, there's no guarantee that every item she makes is un-cursed.
RELATED:  10 Popular Shows That Won't Be Returning To Netflix In 2019
7. The Fall
Gillian Anderson stars in this mature, tense psychological thriller about a serial killer and the detective who's after him. Opposite Anderson is Christian Grey himself, Jamie Dornan, and the cat-and-mouse dynamic between the two talented actors is just excellent. Watch this show if you're into very grounded mysteries or the psychosis of a killer. Heck, even if you're just into the messed up things that go on in a normal relationship. And if you're a Gillian Anderson fan (really, who isn't?), this show is a must-watch for her performance alone. It's a great follow-up if you're missing her on Hannibal.
6. Dirty Money
Netflix, like any other streaming service, has its fair share of true crime documentaries. However, where most true crime docs focus on serial killers and shoddy murder trials, Dirty Money focuses on crimes of a different nature. White Collar crime is the show's focus; crimes like massive tax evasion or billion-dollar, nation-wide insurance scams. But don't for a second believe that just because there's no blood, Dirty Money isn't exactly as tense and engrossing as any other true murder story. In fact, some of the tales of greed on this show are somewhat scarier. There's way more to evil than just the act of killing another person, and each episode of Dirty Money proves that.
RELATED: Dirty Money Trailer: Netflix's Docuseries Tackles Corporate Greed & Con Men
5. Galavant
If you were to tell a musical theater fan 20 years ago that there would be a string of successful musical TV shows, they would've laughed at you. How, they'd ask, do you keep a score going over dozens of half-hour episodes? Well, Galavant would be their answer. Galavant is a light, fun-filled fantasy adventure that features original musical numbers. It's got all the humor of a modern TV comedy, plus all the spectacle of a classic Broadway smash. The show sadly only lasts for 18 episodes, but that shouldn't keep you from watching. Galavant's catchy music and lovable characters make the show delightfully rewatchable, no matter how short the original run was.
RELATED: Hulu Vs Netflix: 5 Shows From Each That Might Help You Make Your Decision
4. Borderline
There's no such thing as getting sick of The Office. But sometimes, usually right after the 14th rewatch, you want to see if there's anything similar to the comedy classic to check out. That's when you might want to check out Borderline. The show is Office-esque in so many ways. It's flirty, awkward, and laugh-out-loud hilarious, but it still manages to be its own show. Borderline follows the workplace drama of a small Welsh airport, and if you've ever traveled by plane, you'll understand how weird and funny an airport would be to work at. This is a quick and easy watch for fans of dry British humor, and the clever narration plus endearing characters will leave you wanting more.
3. Ripper Street
Do you love BBC police procedurals but feel that they can be too similar? If so, Ripper Street can help. Ironically, the show breaths new life into the genre by setting the stories in late-19th century London. It's at the very dawn of forensic investigation; a time when fingerprints and blood trails were just making their way into investigative science. The show is also set on the backdrop of a post-Jack the Ripper metropolis. There, citizens don't trust the police and the police act overly paranoid. If you're a fan of Peaky Blinders or any modern serial killer show, Ripper Street should go at the top of your watch list.
RELATED: First Look At Sam Claflin In Peaky Blinders Season 5
2. Hilda
If you're a fan of animation, you've likely heard of Steven Universe. But since Steven Universe isn't one of the shows they feature, Netflix offers a different (arguably better) alternative. Hilda is a little Scottish girl who feels deeply connected to the magical creatures that live in her city. The show that shares her name is deeply lovely, as imaginative as it is heart-warming. It's a feel-good, everything-will-be-alright message of hope and positivity for even the most cynical watcher. Just watching one of the short episodes, it can make any bad day just a little bit brighter. Plus, the original creature design and quietly clever humor makes the show watchable over and over again - which is good, because the one thing Steven Universe undeniably has in the one-season show is quantity.
RELATED:  What Netflix Original Series Should You Watch Based On Your Astrological Sign?
1. Dark
At first glance, this surrealist horror mystery might just look like a German Twin Peaks. Possibly a German Stranger Things. Though the show does revolve around supernatural events and small-town drama, Dark is a unique and terrifying case of suburban unease. Even without the supernatural element, the show is an excellent "whodunit" series. However, the fact that there's some kind of incomprehensible darkness behind every character's action keeps you even more rooted to the screen. Since the show is an import, fans will have to wait until the German producers come up with a season two. But as soon as they do, the small but loyal fanbase is guaranteed to binge the show's next chapter. If you watch it, you'll find out exactly why.
Which Netflix shows do you think are especially underrated? Out of the ones on this list, which is your favorite? Let us know in the comments section below!
This entry was posted by Screen Rant on January 12, 2019 at 8:01 am, and is filed under TV News. Follow any responses to this post through RSS 2.0. You can skip to the end and leave a response. Pinging is currently not allowed.