10 Uplifting Reality Shows To Watch On Netflix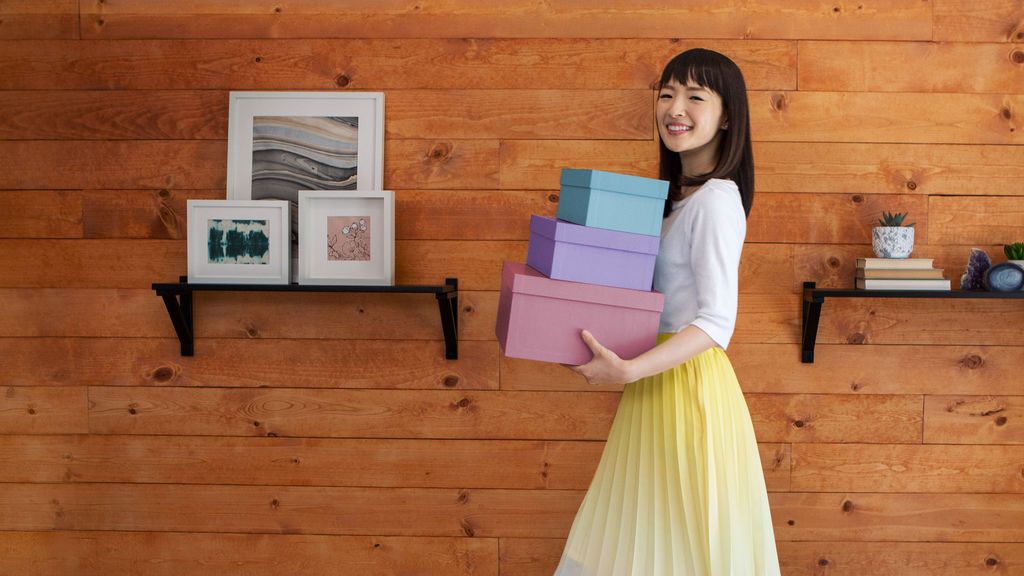 Need a break from all the drama? Netflix is currently streaming plenty of reality shows that will make you feel all warm and fuzzy inside. Sometimes you just need to step away from superheroes, true crime, and thrillers and focus on something a little less stressful. Real people doing real-world things is just the ticket, but not just any reality show will do. Thankfully, Netflix has plenty of shows that are both real and uplifting, which are perfect for watching at the start of the day, right before bed, or during a relaxing break. Here are 10 uplifting reality shows to start bingeing on Netflix.
Related: Underrated Netflix Shows Streaming In 2019
10. Big Dreams, Small Spaces
You might not expect to find a gardening show interesting, but there's something very wholesome and calming about Big Dreams, Small Spaces. Following an expert gardener host, you meet people across the UK with big plans for their ordinary backyards. Although the host comes to consult with each little team of gardeners about their plan, 90% of the work is up to the team. The teams are wildly diverse, from neighbors working together, to couples with small children. Best of all, the gardeners have realistic budgets and might inspire you to try things out in your own garden, and all the work is done with a positive, down-to-earth attitude.
9. The Great Interior Design Challenge
Another British show, The Great Interior Design Challenge has the objective of finding the best amateur interior designer among 12 different contestants. Each episode focuses on four or fewer designers competing to design the rooms for real families, every time in a different region with unique architecture across Britain. Drama-free and very pleasant with each other, the contestants work hard to make a room that suits the need of the home's real inhabitants, and come up with some truly beautiful and interesting designs. In the end, even though contestants get eliminated, you feel confident that everyone has had a great time and learned a lot from the experience.
8. Queer Eye
The spiritual successor to the five season run of 2003's Queer Eye for the Straight Guy, Queer Eye is wonderfully heartwarming and absolutely hilarious with an infectious goodwill towards all. It's a beautiful exploration of masculinity that we don't get to see enough on screen. It also features some truly fascinating conversations about social justice, such as LGBTQ+ rights, police brutality and toxic masculinity that manage to avoid any conflict or resentment and end up creating strong, compassionate friendships.
Related: 15 Secrets Fans Don't Know About Queer Eye 
7. Nailed It!
You've seen contestants craft amazing desserts on TV - that doesn't happen in this show. In Nailed It!, amateur chefs attempt, and usually fail catastrophically, at imitating stunning desserts. With a jury that isn't afraid to laugh at the worst desserts you've ever seen, happy-go-lucky contestants that are just about as talented as your average person, and some ridiculously overachieving goals, Nailed It! is a great show for when you want to both laugh and be tempted to try to imitate something yourself.
6. Coach Snoop
Coach Snoop follows Snoop Dogg as he coaches California youth football. The Snoop Youth Football League encourages at-risk kids to be involved in football as an extracurricular and focus on goals instead of getting into trouble. The show gets personal with kids in the league, with heartwarming and tear-jerking moments that will have you invested in the players not just winning the game, but winning against a system designed for them to fail.
5. Salt, Fat, Acid, Heat
It's short and sweet, so there is no reason not to binge Salt, Fat, Acid, Heat. Chef and writer Samin Nosrat is one of those instantly likable people. Watch five minutes and you'll want her to be your personal cooking guru, or, at the very least, your friend. She's relatable, approachable, and her food is never too precious. This is definitely one of the best cooking shows to stream on Netflix, just don't try and binge it without a full fridge (or a full stomach) because Salt, Fat, Acid, Heat is going to make you hungry. 
Related: 10 Best Cooking Shows To Stream On Netflix
4. Save Our Shelter
Save Our Shelter follows host Rocky Kanaka and a team of experts as they assist animal shelters and rescue facilities across the United States of America and Canada. Each show reveals an update to the facility and tells the story of a pet adoption. Get ready for some adorable animals and truly heartwarming stories with this one - it's definitely the 'aw, so cute' of Netflix reality shows. 
3. Love Your Garden
Yes, another gardening show - there's just something lovely about seeing these gardens transformed into such beautiful spaces. Love Your Garden is a British lifestyle gardening program that sees the team visit inspiring locations around the United Kingdom helping people to transform their gardens. If you love gardens and puns, this is the show for you. There are seven seasons, but so far only season three is available on Netflix - fingers crossed for more!
2. Escape To The Continent
Bored of shows like House Hunters and wish the locations were more exotic? Take a mini vacation overseas with Escape To The Continent. This house-hunting reality television show invites viewers to sit back and relax as the presenters take the prospective buyers around to different houses in the country. The desire for more room, cleaner air and less noise drives city dwellers featured in this series to seek an escape to the country, where they view properties and, by each episode's end, decide which is the perfect getaway for them.
1. Tidying Up with Marie Kondo
Tidying Up with Marie Kondo is the viral hit sweeping the world thanks to its recent debut on Netflix. While shows like Hoarders were criticized for profiting off people people with severe mental disabilities, Tidying Up takes a more realistic approach to the clutter that most of us have in our lives. Marie Kondo is a genuinely nice person who doesn't shame or judge anyone. Instead, she asks us to go through our lives and ask us to keep only things that bring us joy. The transformations aren't mind blowing, but they are realistic and are currently inspiring the world to tidy up.
This entry was posted by Screen Rant on January 17, 2019 at 2:01 am, and is filed under TV News. Follow any responses to this post through RSS 2.0. You can skip to the end and leave a response. Pinging is currently not allowed.