2 Stars Who Regretted Being On Supernatural (And 18 Who Loved It)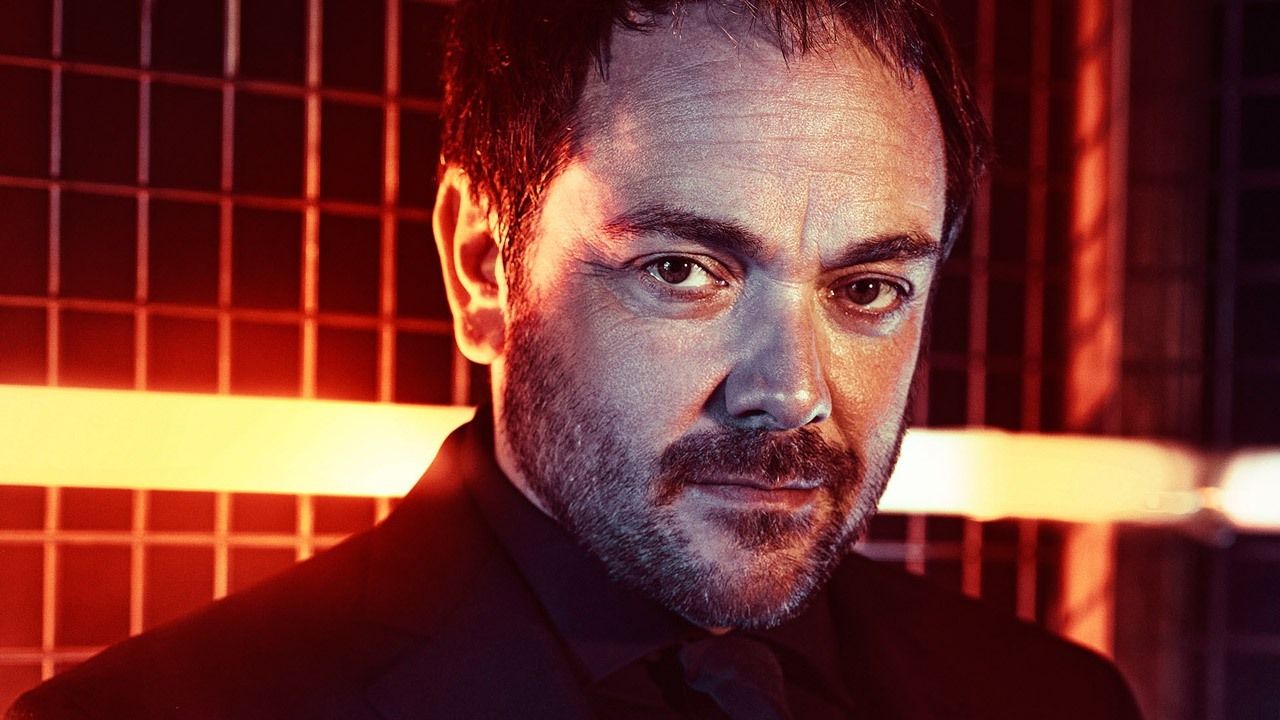 The CW premiered Supernatural, a horror show about two brothers fighting monsters wherever they found them, in 2005. With 14 seasons and an episode-count approaching 300, the show has established its longevity. In all that time, Supernatural has had a multitude of actors come and go, playing roles big and small. This list compiles the actors who loved their time on the show, and those that have some regrets.
Supernatural has become infamous for writing off characters in the most violent of ways-- even series protagonists Sam and Dean Winchester aren't safe, though they're pretty much guaranteed to return from the grave each time they bite the bullet. In their long wake, the Winchester brothers have left countless regular, recurring, and guest starring characters who no longer grace Supernatural.
When a show has been going as long as Supernatural has, it's bound to have some actors who were disenchanted by their time on the show. However, when looking back at the experiences of the vast majority of actors who've worked on Supernatural, you realize that probably one of the biggest reasons for the show's longevity is the fact that everyone on it loves doing it. The rare actors who no longer wanted to work on Supernatural are understandably no longer with the show, but their perspectives are worth examining, too. We have to take the bad with the good, even when it comes to a show as long-running and beloved as Supernatural.
Here are 2 Stars Who Regretted Their Time On Supernatural (And 18 Who Loved It).
20

LOVED: Jim Beaver

Jim Beaver appeared in Supernatural's very first season, got upgraded to a recurring role until his character Bobby Singer's demise in season seven, and has made at least a guest appearance in every season since then. The show wouldn't be the same without him, and lucky for fans, he isn't getting tired of it.

Instead, after returning as a recurring role in seasons 13 and 14 as an alternate reality version of Bobby, Beaver seemed to relish the opportunity even more. Beaver says he loves playing the character, and nowadays he gets to explore a whole new angle with the alternate reality twist. He also says he still gets fan mail relating to the old seasons, which has to be perk.
19

LOVED: Osric Chau

Osric Chau played Kevin Tran beginning in the seventh season of Supernatural, a somewhat thankless recurring role as a Prophet that assisted Sam and Dean. Kevin perished in season nine, but Chau maintains that his experience working on the show was nothing but positive, after he got past his "outsider" status.

Chau raved about the treatment he received not just from the cast and crew, but from the fans as well, likening each of them to a family. The show was apparently his "favourite set that [he's] ever worked on," and he makes sure to point out the kindness he felt the crew showed him.
18

LOVED: Jeffrey Dean Morgan

Jeffrey Dean Morgan is one of the higher caliber stars that have been brought on to Supernatural, so naturally he played an important role: John Winchester, the Sam and Dean's dad. Morgan was a great fit for the role, but his character perished way back in season two, and he has only returned in sparing guest spots since then.

Still, Morgan has said that he wants to come back for the end of Supernatural, whenever that may be, so that he can give the brothers some "closure" with their father, since he "really enjoyed" playing the character. In fact, soon after that interview, it was announced that Morgan would guest star in the show's 300th episode (titled "Lebanon").
17

LOVED: Genevieve Padalecki

Genevieve Padalecki, as you can probably guess from her last name, is married to Jared Padalecki, star of Supernatural. The couple actually met on the show, which should make up for the fact that Genevieve's portrayal of Ruby wasn't well received by fans. You don't always have to win over the fans to have a good time on this show.

Clearly, the fan reception didn't bother Genevieve too much, as she managed to capture Jared's heart on set. Nowadays, Genevieve is more devoted to being a wife and mother, and she seems to enjoy that plenty. It may not have been easy dealing with upset fans, but it was clearly worth it for the life she has now.
16

LOVED: Felicia Day

Felicia Day plays Charlie Bradbury on Supernatural (switching to Charlie's alternate reality doppelganger after the original character perished in the tenth season), and she's been a fan favorite the entire time. Day's chemistry with Padalecki and Ackles is easy to see, and it seems she enjoys playing Charlie as much as we like watching Charlie.

Day says the overwhelming fan response is one of the main reasons she gets excited to play Charlie, not to mention that she thinks the storylines she gets to play are all really strong. She's a busy lady, but she makes a point to take time out of her schedule to play the role, and fans are happy she puts in the effort.
15

LOVED: Rob Benedict

Rob Benedict played mystery author Chuck Shirley on Supernatural, though he was eventually revealed to be God Himself. He had an emotional arc on the show beginning with the fourth and fifth seasons before returning for a conclusion in the 11th. Benedict has enjoyed plenty of love from fans on the convention circuit.

The end of Chuck's arc on the show was an emotional time for Supernatural, and Benedict described the experience in an interview. He says his relationship with Jensen Ackles' Dean was particularly powerful, comparing it to a father-son dynamic. He went on to praise other actors and directors on set, so it's safe to say Benedict enjoyed the experience.
14

LOVED: Kathryn Newton

Kathryn Newton is one of the younger faces on this list. She plays Claire Novak, the daughter of Castiel's vessel, Jimmy. Claire's multi-season arc, which began with her losing her father to an angel possession, is so well liked by both the writers and the fans that she was set to star in Wayward Sisters, the Supernatural spinoff which unfortunately was not picked up.

In an interview with Nylon, Newton talked about various roles, but made sure to bring up the Supernatural fanbase. "The people I've met from being on that show—I think those interactions have changed my life." It's always nice to hear that a show is welcoming to a younger face-- especially a show with a history of problems with female characters.
13

LOVED: Kim Rhodes

Kim Rhodes plays Jody Mills on Supernatural, an occasionally recurring role beginning in the fifth season and appearing in every single season since. Jody would have been a main character on Wayward Sisters. The failed spinoff would have focused on several female characters from the series.

Still, Rhodes has nothing but kind words for the crew and fans of the show, especially after they helped her with a little fundraising project. In an interview, she mentions that fans raised money for her daughter's school, an act which to this day has made her a celebrity to the community there. She also talks about how comfortable she feels among the fans at conventions.
12

REGRETTED: Mark Sheppard

Mark Sheppard was one of the best-loved actors on Supernatural, playing the demon Crowley, who was an instant hit with fans. Sheppard had such a good relationship with the show that he was eventually bumped up to main cast status. This is where things got tricky, as Sheppard has somr complaints about his last few years on the show.

In a fan Q&A, Sheppard said that he basically felt useless by the end of his time on Supernatural, asking the writers if they were ever going to give his character something to do. He likened the experience to "treading water," and it wasn't helped by the pay cut he took to be a regular instead of a guest star. Sheppard ended by laying out what he thought of each season, and some of his thoughts weren't exactly positive.
11

LOVED: Sebastian Roché

Sebastian Roché has a bunch of experience on television, especially when it comes to sci-fi and horror. For him to say, after playing the angel Balthazar on Supernatural, that he'd like to come back to the show and play the character for "years and years" is a pretty high compliment.

In an interview, Roché said that the character was perfect for him, that Balthazar fit him like a glove. Fans seemed to agree. Roché praised the energy of fans at the one convention he went to, saying he "had no idea how devoted fans could be." For Roché, the main draw seems to be the character himself, with Balthazar's complicated relationship with morality and Castiel driving the actor's love for the show.
10

LOVED: Rachel Miner

Rachel Miner is somewhat unique in the Supernatural canon, as her role as Meg Masters was actually her last one before retiring. Diagnosed with multiple sclerosis, Miner was finding it too physically difficult to be on TV sets. She actually opened up to fans about the illness before some of her own family members.

Miner expounded on all this to Hypable. She spoke about her process as an actor, but also her trust in the Supernatural community, which not only let her feel comfortable enough to share her illness, but also to lean on them when working for various charitable causes. She appears to have nothing but fond memories of her time on the show and her time interacting with the fans.
9

LOVED: DJ Qualls

DJ Qualls plays Garth on Supernatural, a guest role that was an immediate hit with fans. This might have been due to his chemistry with Ackles and Padelecki on set, as he says in an interview that they treated him like a main cast member from the very first day of shooting. Unlike some other actors, he was pranked and messed with from the beginning.

The main complaint that fans have is that there isn't more of Garth. DJ Qualls is a busy actor, and hasn't been able to return to the show much. Still, the cast, crew, and fans of Supernatural are happy to have DJ Qualls be part of the family, and Qualls seems to feel the same way.
8

LOVED: Julian Richings

Some actors like Supernatural because of the pranks and goofs behind the scenes, but others love it for its focus on story, character, and performance. Julian Richings, who played the Pale Horseman himself, is in the latter category. In an interview, he said his scenes with Ackles were "a treat to act," and talked about how much he liked the devoted fanbase, which makes the show feel like a "cultural phenomenon."

Richings praised the "relaxed but focused" atmosphere on set, and he seemed grateful that he wasn't the victim of any of the infamous pranks. He thinks the cast and crew of the show are amazing, but it seems he could go without another scene where he has to eat a bite of pizza in every take.
7

LOVED: Curtis Armstrong

Curtis Armstrong is something of a nerd icon, with a bevy of iconic roles as a character actor. On Supernatural, he played Metatron, the voice of God, and in an interview with The A.V. Club, he said it was one of his best roles ever. Not only does he say Metatron is "consistently enjoyable and fun to do," he goes so far as to say it has "brightened [his] declining years."

That's high praise, obviously, but he doesn't stop there, as he also praises Supernatural's fanbase. One of his favorite things is apparently seeing fans hating on Metatron online, because the character is a villain, so he takes it as a job well done when he gets a rise out of the fans.
6

LOVED: Erica Carroll

Villains seem to have just as good a time on Supernatural as the heroes. Erica Carroll played the angel Hannah on the show, and was introduced in the ninth season as a foil for Castiel. She got along with Misha Collins from the start, and continues to interact with him on social media.

Carroll said in an interview that she loved the leeway she was given to create the character, how the writers worked with her to take Hannah in interesting directions. She also praises the VFX teams, saying she really enjoys doing scenes that require visual effects. Apparently, she had some trouble focusing when looking deep into Misha's blue eyes, though.
5

LOVED: Rick Springfield

Rick Springfield represents something of an experimental phase in Lucifer's arc on Supernatural, where the fallen angel possessed an aging rock star instead of Nick, his normal vessel played by Mark Pellegrino. Fans didn't like his portrayal of the father of demons as much as Mark Pellegrino's, but plenty loved him on a personal level.

This was because Springfield had nothing but superlatives for the cast and crew of the show, saying in an interview that everyone on set felt like they were all good friends. Springfield says he doesn't really watch TV, but he especially enjoyed the effects-heavy scenes and the chance he got to perform a dramatic monologue.
4

LOVED: Misha Collins

Misha Collins is an interesting case, as Castiel is essentially a third main protagonist at this point. Originally cast as an angel in a role that was supposed to last only a few episodes, Collins was an immediate hit with both the fanbase and the cast and crew of Supernatural. 

Collins has stated countless times that he loves being a part of Supernatural, and he has put this fame to good use. Collins leverages the fanbase to help him fund several charitable efforts, including Random Acts, an organization he founded. While on set, though, Misha tends to be the butt of Padalecki and Ackles' shenanigans.
3

REGRETTED: Katie Cassidy

Katie Cassidy was part of a poorly received wave of female characters in Supernatural's second season, although her portrayal of the demon Ruby was probably the best of the bunch. Due to the negative fan response, however, producers made it clear that they didn't want to cough up extra money for Cassidy. They left it up to her: take less money, or leave the show.

It's no surprise that Cassidy chose to leave Supernatural. She has been positive about the fans, cast, and crew in interviews, but recalled that "Warner Bros. wasn't exactly sure what they were going to be doing with my character" and they "luckily" let her leave her contract. She's done well for herself since, finding a main role on Arrow.
2

LOVED: Jared Padalecki

That's right-- the guy who has starred on Supernatural for 14 years seems to enjoy it! Jared Padalecki, alongside Jensen Ackles, is one of the two protagonists of the show, the Winchester brothers. Sam Winchester is the more bookish of the two, and Padalecki has loved playing the character for the entire series run.

Padalecki has given dozens (if not hundreds) of interviews repeating that fact, with all kinds of fun little tidbits usually thrown in for good measure. Much like Jensen Ackles, he has a reputation for being a prankster on set, frequently welcoming new recurring cast members to the Supernatural family by desperately trying to make them laugh while delivering serious lines.
1

LOVED: Jensen Ackles

Through Supernatural's many ups and downs, for almost a decade and a half, there has been Jensen Ackles playing Dean Winchester. Half of a leading man team with Jared Padalecki, Ackles has also given dozens of interviews about how much he loves to be a part of this team--and if he didn't, we imagine he wouldn't have stuck around so long.

Perhaps the most telling thing about Ackles as a coworker is that in nearly every interview, he is quick to deflect praise onto those around him. He always finds a way to compliment the other cast and crew, especially if they're lesser known. That suggests a degree of familiarity and affection for his coworkers that few stars ever display. The Supernatural community is lucky Ackles loves his work this much.

---

Who's your favorite Supernatural cast member? Let us know in the comments.
This entry was posted by Screen Rant on January 14, 2019 at 3:01 am, and is filed under TV News. Follow any responses to this post through RSS 2.0. You can skip to the end and leave a response. Pinging is currently not allowed.