24 Jump Street is Being Developed, According to Phil Lord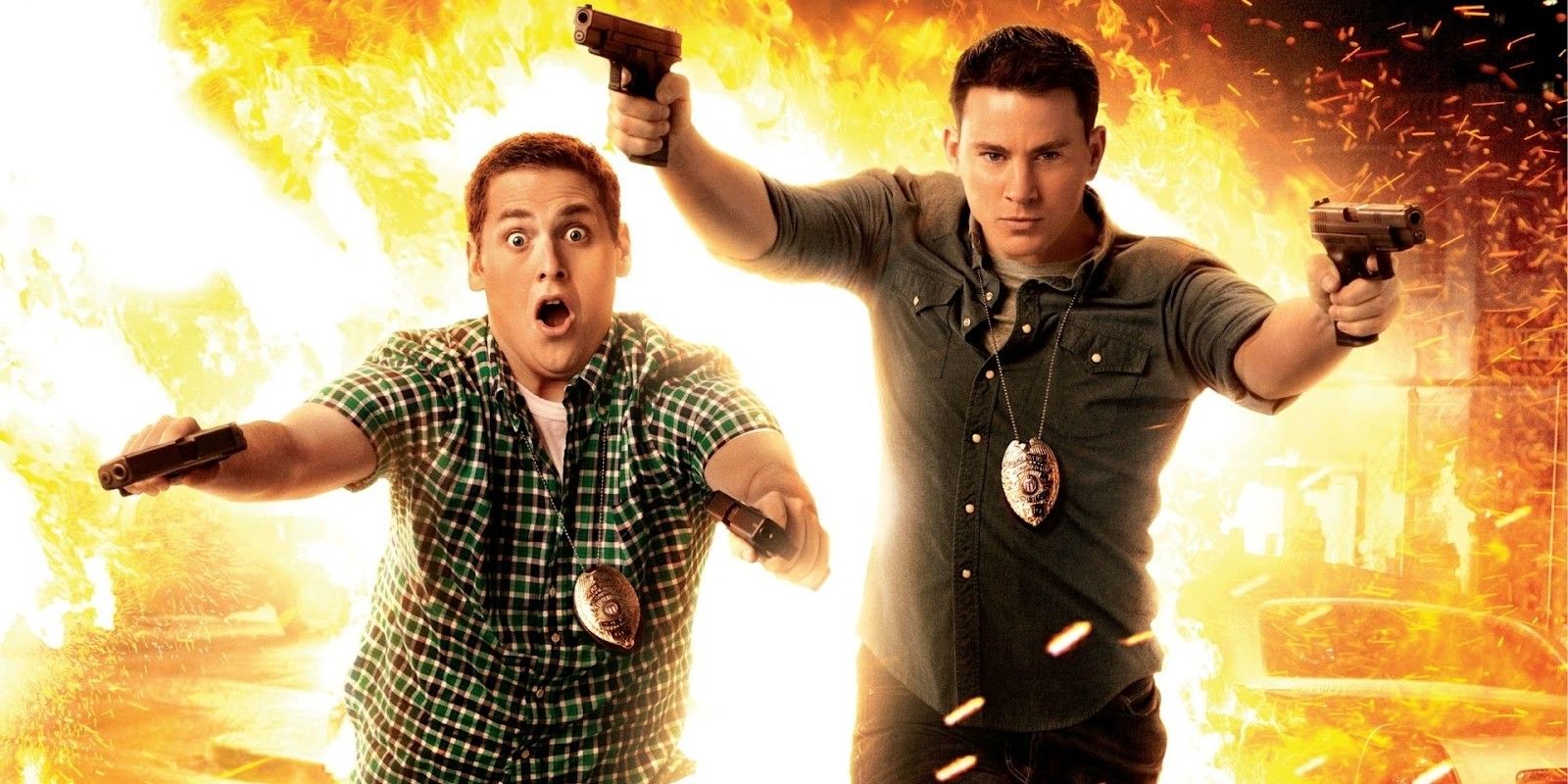 21 and 22 Jump Street co-director Phil Lord says 24 Jump Street (not 23 Jump Street) is currently in development. Lord and his trusted collaborator Chris Miller have made a career out of working on films that seem like a bad idea in the beginning, but end up being far more successful than anticipated (well, the complicated situation with Solo: A Star Wars Story aside). That trend began with 2012's 21 Jump Street, a movie that re-imagined the '80s drama series about police officers going undercover in high school as a self-reflexive buddy cop action-comedy starring Jonah Hill and Channing Tatum.
After 21 Jump Street became a hit with general audiences and critics alike, Sony was quick to green-light a sequel (2014's 22 Jump Street) that was equally well-received critically and earned even more at the global box office. Since then, the studio has been trying to settle on a way to continue the franchise, and came surprisingly close to crossing it over with the Men in Black movies at one point. It appears Sony is now working on a more traditional followup, in addition to a spinoff that could end up starring Tiffany Haddish and Awkwafina. However, according to Lord, the sequel in question isn't 23 Jump Street, as one would expect.
Related: Men in Black & Jump Street Crossover is Officially Dead
During his interview with We Live Entertainment at a Q&A for next month's The LEGO Movie 2: The Second Part (which Lord and Miller wrote), Lord revealed that 24 Jump Street is currently in the pipeline. When asked to clarify what that means, Lord simply said "We're reserving 23 Jump Street".
Seeing as Lord and Miller have rarely (if ever) played by the rules, it's all the more fitting that they're making the next two Jump Street movies in reverse order, so to speak. The previous two films in the series were chock-full of meta jokes about their own existence, culminating with 22 Jump Street's terrific end credits, where the titles and posters for several fake Jump Street sequels are revealed (including, appropriately enough, 24 Jump Street: Foreign Exchange Students). One imagines 24 Jump Street will follow suit and mine the fact that it's technically supposed to be the fourth movie in the franchise - as opposed to the third - for at least a few jokes, much like 22 Jump Street nodded to the prospect of 23 Jump Street happening one day.
As for why 24 Jump Street is arriving next... well, that's anyone's guess at this stage. Lord's comment seems to imply that 24 Jump Street will be a more straightforward continuation of the first two movies and pave the way for 23 Jump Street to mess with the franchise's formula (if it really has one) in new and unexpected ways. It's further possible the plan is for 23 Jump Street to serve as a crossover between the main films and the spinoff, like the Men in Black and Jump Street team-up was supposed to. Either way, fans can take comfort in knowing the adventures of the world's worst undercover cops are far from over.
Source: We Live Entertainment
This entry was posted by Screen Rant on January 24, 2019 at 8:01 am, and is filed under TV News. Follow any responses to this post through RSS 2.0. You can skip to the end and leave a response. Pinging is currently not allowed.