29 Actors Who Fought Hard For Parts (That They Didn't Get)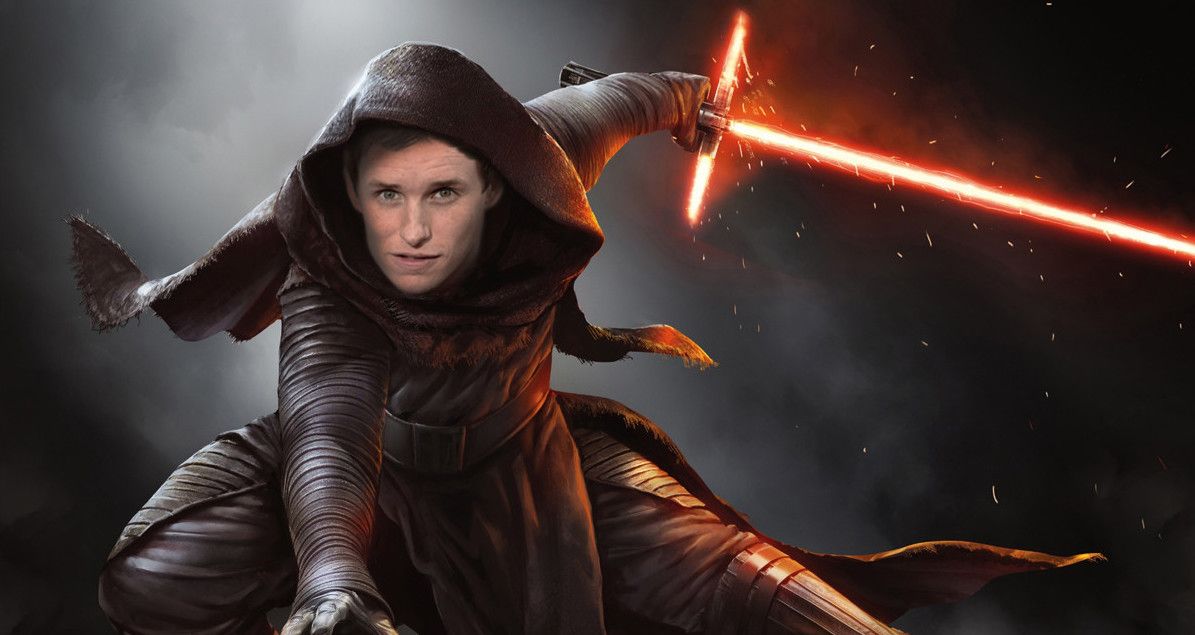 That old saying about how "if at first you don't succeed, try, try again" has never rung truer than in Hollywood. Pretty much every A-lister under the sun has experienced their fair amount of rejection. What separates them from the rest of the pack is their continued ability to keep coming back for more. Unfortunately, it's also that mantra that has resulted in some pretty awkward situations for those looking to make it in the movies -- the kind of situations that have lived on long after the credits have rolled.
Keen to make an impact during the obligatory Hollywood audition process, these brave and often all too foolhardy souls have gone above and beyond in their quest to land that dream part. In some instances, it's proven to be the difference between being cast in that major blockbuster or avant-garde awards-season favorite. In some other instances though, it's proven nothing short of catastrophic. Also, while the success stories make for interesting reading, the outlandish failures have proven just as memorable, whether they like it or not. That's what this list is all about -- the actors and actresses who went to extreme lengths to try and get that much-sought-after role but failed nonetheless.
Sometimes they tried silly voices, sometimes they sang (badly), and other times they dressed up as characters. There are even instances where actors endorsed online campaigns calling for them to be cast in a certain movie or role. In all of these cases, however, the common denominator is the same: they failed. Thankfully, they aren't alone in such endeavors.
Here are the 29 Actors Who Fought Hard For Parts (That They Didn't Get).
29

Sean Young – Catwoman in Batman Returns

Sean Young actually landed the role of Vicky Vale in Tim Burton's Batman only to break her arm during rehearsals and be replaced by Kim Basinger. Undeterred, Young lobbied hard to get the part of Catwoman in the movie's sequel, even going as far as turning up on the Warner Bros. lot, dressed as the character in an attempt to convince Burton. However, it didn't quite go to plan.

"He wasn't there," Young lamented to The Hollywood Reporter. "I guess he was hiding in the bathroom. Who knows?" Unfortunately, the Blade Runner star was overlooked for the part, with Burton opting for Michelle Pfeiffer instead.
28

Jake Gyllenhaal – Spider-Man in Spider-Man 3

Back when negotiations for Spider-Man 3 were in full swing, there were serious doubts about Tobey Maguire's return, with rumors persisting that Maguire was playing hardball over his demands. "After doing two physically demanding films in a row, Tobey has experienced mild discomfort in his back" Maguire's spokeswoman told Variety. "Everyone involved wants to be certain he is able to do the intense stunts."

Unbeknownst to Maguire, Jake Gyllenhaal was already being lined up as a cut-price replacement. Best known for Donnie Darko at the time, Gyllenhaal seemed omre than willing to land the part. However, fate intervened and Maguire returned to the role.
27

Tiffani Thiessen – Rachel in Friends

Saved by the Bell graduate Tiffani Thiessen came close to landing another role on an even bigger sitcom. During an interview on SiriusXM's You Up With Nikki Glaser, Thiessen recalled how she auditions for the role of Rachel Green on Friends, going as far as to read with the rest of the cast.

Coming off six years on Saved By The Bell, Thiessen went above and beyond to try and bag the part but it wasn't enough. "I was just a little too young. I was a little too young to the pairing of the rest of them," she recalled. Instead, Thiessen went on to land the part of Valerie Malone on Beverly Hills, 90210.
26

Idris Elba – Gaston in Beauty and The Beast

Idris Elba is a man of many talents, but singing may not be one them. That's the only conclusion that can be reached after Elba told People he auditioned for a part in Disney's live-action remake of Beauty and The Beast.

Elba, who was keen on the role of Gaston, went to extreme lengths to land the role, calling up those involved in the casting process and singing down the phone. "I honestly love musicals. I auditioned for Beauty and the Beast. I really did, for Gaston," Elba says. "I called and said, 'Listen, I want in!' So somewhere they have a tape of me singing." Unfortunately, Elba didn't receive a callback.
25

Eddie Redmayne – Kylo Ren in Star Wars

Eddie Redmayne was so desperate to land the part of Stars Wars villain Kylo Ren in the new trilogy that he resorted to Darth Vader impressions during his audition. "With films that top secret, they don't give you the actual lines. So they give you a scene from Pride and Prejudice, but then they tell you you're auditioning for the baddie. If you're me, you then put some ridiculous voice on," he told Uproxx.

"I was trying again and again with different versions of my kind of 'koohh paaaah' [Darth Vader breathing sound] voice," Redmayne said. "And after like ten shots she's [the casting director] like, 'You got anything else?' I was like, 'No.'"
24

Millie Bobby Brown – X23 in Logan

Stranger Things star Millie Bobby Brown auditioned for the role of Laura Kinney or X-23 in Logan, immersing herself in the source material and preparing in depth in the hopes of landing the part."I was like, 'It's going to be amazing, I'm going to really prepare,' and I sat in my room reading the lines," she told Variety.

"Honestly, for me, I felt so — I felt an actor, in the audition room, hitting Hugh Jackman, and James Mangold sitting right in front of me," she said. Dafne Keen eventually landed the part. "I watched it; she was incredible," Brown said. "It meant so much to me."
23

Dwayne Johnson – Jack Reacher in Jack Reacher

When a fan wrote to WWE-wrestler-turned action-star Dwayne Johnson on Twitter declaring that he would be the perfect fit for the role of Jack Reacher, the man himself replied with a surprising bit of information.

According to The Rock, he too was keen on playing the character who is famously tall in Lee Child's novels, in contrast to Tom Cruise's smaller frame. Despite Johnson's efforts it wasn't meant to be, though. "Yup, luv the character," Johnson wrote. "Bout 10yrs ago I went after the role, but Cruise got it. Was great motivation for me to always stay hungry."
22

Adrien Brody – The Joker in The Dark Knight

Oscar-winner Adrien Brody confirmed to MTV News during the South By Southwest Film Festival in 2010 that he had actively pursued the part of The Joker in Christopher Nolan's The Dark Knight. Brody had long been rumored to be eager on the role, with reports claiming that he met with Nolan in a bid to try and bag the role. "I did," Brody told MTV. "I met Chris on that."

"Heath was tremendous in that, but yeah, I would've loved to have done that. It was an amazing role. Amazing," he said. Quite what Brody's pitch or audition was like is unclear, but given the extremes he's gone to for other roles, it's likely he went all out.
21

Mindy Kaling – Lillian in Bridesmaids

Mindy Kaling once admitted to Bravo's Watch What Happens Live Sunday [via E!News] that while she rarely gets invited to audition for movies or TV shows because she's so "specific."

However, many fans may not know what she was in the running to play a major role in Kristen Wiig's Bridesmaids -- and she really went for it. "It was for Maya Rudolph's part [as the character Lillian]. I practiced it so much and was so into it and I loved that whole cast," Kaling said. "That was one that was a heartbreaker." Of course, the role eventually went to Maya Rudolph.
20

Ron Perlman – Cable in Deadpool 2

Back before Josh Brolin landed the role of Cable in Deadpool 2, fans were lobbying pretty hard for Ron Perlman to get the part -- and they weren't alone. Perlman, himself, was pretty keen on the role given that he looks like the spit of the Marvel Comics character and had previously enjoyed success with Hellboy.

Perlman's campaigning-of-sorts saw the actor sharing a glut of Cable/Perlman fan art on Twitter and Instagram. At one point, he even quipped  [via ScreenCrush] "Actually, now that I think about it, #Cable should be wanting to f**king play ME!" Alas, it didn't end up bagging him the part.
19

Olivia Wilde – Captain Marvel

Olivia Wilde made no secret of her desire to play Captain Marvel. It all started when a fan on Twitter asked director Reed Morano whether she would be up for directing a Captain Marvel movie with Wilde in the lead role. After Morano agreed, Wilde responded enthusiastically: "Oh hell yea. Let's DO this! I'm starting my @Marvel diet immediately. Eggshells and jet fuel only, right? Who says indie kids can't go pro?!"

Wilde doubled-down on those comments in an interview with CinemaBlend [via ComicBookMovie.com], stating: "I would love to create a female Marvel character who is just as unexpected and complex as some of the male characters as Iron Man. I think that would be really cool!"
18

Ephraim Benton - Eazy. E In Straight Outta Compton

Self-styled producer, writer, and actor Ephraim Benton went to extraordinary lengths to try and land a role in F. Gary Gray's Straight Outta Compton. Gray had announced an open casting call for the lead roles in the N.W.A. biopic, according to Indiewire, but Benton decided to go one better, emailing several news outlets in order to announce that he had started a social media campaign to land the part of Eazy E.

"In this day and age, branding yourself on social media is vital to your success," he said. "I thought I would better my chances if those responsible for the movie saw the effort, passion, and sincerity I put forth as an actor." Unfortunately, it didn't work.
17

Isaiah Mustafa – Luke Cage

Isaiah Mustafa made his name as an actor with a series of humorous roles in the adverts for Old Spice. However, he's always strived for more -- specifically, the role of Marvel hero Luke Cage.

Long before there was any talk of a Netflix series, Mustafa starred in a rather bizarre YouTube video for Marvel. As a spoof of his Old Spice efforts, the clip also served as the perfect Luke Cage audition for Mustafa, who appeared as the character, albeit with an action-figure-like body. It should have been the perfect way to stake a claim for the part, but, unfortunately, it wasn't. By the time the series rolled around, Mike Colter was in and Mustafa was out.
16

Josh Hutcherson – Spider-Man In The Amazing Spider-Man

Before he found fame as Peeta in The Hunger Games, Josh Hutcherson was a serious contender to replace Tobey Maguire as Spider-Man. Hutcherson went as far as recording himself doing a bit of imaginative Spidey-type action as part of a demo reel designed to turn heads at Sony.

However, while the video eventually found viral fame, it didn't land him the role. The part, instead, went to Andrew Garfield. That didn't deter Hutcherson, though, who, after Garfield departed, threw his hat back into the ring. "Yeah, of course, I'd think about doing it: it's Spider-Man, that'd be really cool," he told CinemaBlend. "There's not been any conversations about that, but who knows what would happen?"
15

Gwen Stefani – Mrs. Smith in Mr. & Mrs. Smith

Angelina Jolie had to fight off stiff competition from a surprising source in order to bag a starring role in the action comedy Mr. & Mrs. Smith. Back then, No Doubt singer Gwen Stefani was looking to break into the movie business, and she had set her sights on this particular project.

"I feel like I almost got it. I went to a bunch of auditions," she explained on The Howard Stern Show, adding that she was extremely determined to get the part. Ultimately, however, Stefani lost out, and decided to instead focus on her music. "It was very competitive and I wanted to do it, but I wanted to do music more," she explained.
14

Amy Schumer – Shoshanna in Girls

Amy Schumer apparently gave a very impressive audition for the part of Shoshanna on Girls, as creator Lena Dunham later reflected in a Lenny Letter [via EW]. "Everyone in the room was stunned by the detail and skill of her improv, the wild talent radiating off her," she said.

Despite Schumer's best efforts, though, the role was eventually handed to Zosia Mamet, who Dunham felt better embodied the character. "It was clear Amy wasn't meant to play an innocent Juicy Couture lover obsessed with emoji," Dunham joked. "But when she left the room, the vibe was very 'Someone give that lady a show, STAT!'"
13

Courtney Love – Satine in Moulin Rouge

While Courtney Love wasn't the only actress to try and nab the part of Satine in Baz Luhrmann's Moulin Rouge -- Catherine Zeta-Jones, Renée Zellweger, Hilary Swank, and Kate Winslet were all considered – no one went for it with quite the same gusto.

It was that same gusto that prompted Love to dedicate her song "Miss World" to Nicole Kidman during her band Hole's 1999 tour [via Zimbio]. The song just so happened to be about a self-loathing beauty queen. Evidently, there was no love lost between the pair, as Love didn't end up getting the role.
12

Tommy Wiseau – The Joker in The Dark Knight

In the days before Tommy Wiseau found unintentional fame with the world's best bad movie The Room, he put together an audition tape to try and land the role of The Joker in Christopher Nolan's The Dark Knight.

It didn't work out but, however, but undaunted, Wiseau agreed to take on the character for a short movie made by The Nerdist, which saw him and The Room co-star Greg Sestero recreate the famous interrogation scene from Nolan's movie. Perhaps the short four-minute remake of the iconic scene goes some way to explaining why he never got the role he so craved.
11

Chris Klein – Mamma Mia

Once upon a time, American Pie's Chris Klein was a serious contender for Dominic Cooper's role in the ABBA musical Mamma Mia -- or, at least until his audition, that is. Leaked, years later onto YouTube, it sees Klein going overboard to get the part.

Appearing nervous, Klein tried to impress the casting directors by dropping in the fact he had worked with Mandy Moore on American Dreamz. Then he began to sing and, unfortunately, that's when it all went wrong. "I took a chance," Klein later reflected to EOnline. "I can't sing! I don't know why I was in there. But I took a chance! It's a musical — let's see if I can give it a shot."
10

Bradley Cooper – Green Lantern

Bradley Cooper was so desperate to bag the part of the Green Lantern that he almost went full Christian Bale. In fact, he was a bit little too Christian Bale. Speaking to Conan O'Brien [via Comicbook.com], Cooper recalled his desperate attempt to get the role: "I put a mask on and the director was like, 'Okay Bradley, be regular and talk.' And I was like, 'Yeah, got it... [in a deep, gravely Batman voice] listen, Sally, we're going to have to take your family away if you don't listen to me!'"

"I saw a little clip as they were rewinding it," Cooper said. "It looked like a Saturday Night Live sketch!" Unfortunately, he didn't get the part.
9

Tom Hiddleston – Thor in Thor

Tom Hiddleston was desperate to land the part of Thor, as he had already moved to LA in search of fame and fortune. After working with director Kenneth Branagh in the theatre, he also felt that he could convince them to give him the part.

"I thought, 'At least there's someone in this world of Hollywood who I don't have to prove something to because he knows I can act.' It was just a matter of trying to prove it to the studio, so I had to audition," he told Huffington Post. However, despite his best efforts, Hiddleston had to settle for the part of Loki, while Chris Hemsworth got the role of Thor.
8

Robert Pattinson – Transformers 2

"Last time I did that was for Transformers 2, and I almost lost my agent," Pattinson once told MTV. According to the Twilight star, he was in the frame to play Shia LaBeouf's sidekick. However, since he was keen to impress, Pattinson adopted a bizarre approach to his audition.

"I thought I was being so funny," he said. "I was saying I was from somewhere in America, because I always kept thinking that if you say you're [from England] then they judge your ... accent." The only problem was that they knew he was from England. "They knew I was [from England]," he said. "So they were listening to my backstory about being from Denver, and they're like, 'What is this guy on?'" Ouch.
7

Scarlett Johansson – Fantine in Les Miserables

Scarlett Johansson dreamed a dream of one day playing Fantine in Les Miserables. Speaking in an interview with Broadway.com [via Huffington Post], the Lost In Translation actress recalls how she gave it her all to land the role.

Auditioning for the part, Johansson stated that "I sang my little heart out" but ultimately suffered a serious bout of laryngitis that curtailed her hopes of landing the part. "Looking at the film now, there's no possible way I ever could have topped that performance [by Anne Hathaway]," she said. "I think fateful and meant to be." Luckily fate had more in store for Johansson and she later landed the role as Black Widow in the Marvel Cinematic Universe.
6

Riz Ahmed – Jamal in Slumdog Millionaire

Riz Ahmed originally went for the role of Jamal Malik in Danny Boyle's Slumdog Millionaire. However, the part was eventually given to Dev Patel. Despite missing out on the role, Boyle still asked Ahmed to read for the part of Jamal's tough older brother Salim.

Keen to impress, Ahmed went a touch too far during the audition. He told Variety: "He goes, 'action!,' and before you know it, I've got Danny Boyle up against the wall, I'm, like, screaming in his face, spitting in his face, and I've ripped his shirt — I've ripped the seams of his shirt open." Unfortunately, Ahmed didn't land the role of Salim either.
5

Casey Affleck – Llewlyn in Inside Llewlyn Davis

Casey Affleck was so determined to land the lead role in Inside Llewelyn Davis that he straight-up lied to the Coen Brothers. "I was dying to do it," Casey Affleck explained on the WTF with Marc Maron.

"The guy had to sing. He had to sing really, really well," Affleck explained. "The director said, 'We have to have someone who can really sing and play the guitar.' I said, 'Yeah, I can do it.' I knew I was f**ked. When I was saying the words, I knew I couldn't do it … I thought it can't be that hard. I'm going to learn a couple songs." It turns out it was much harder than Affleck imagined.
4

January Jones – Coyote Ugly

January Jones' audition for Coyote Ugly was all kinds of ugly, with the actress describing it to The Hollywood Reporter as "one of the worst moments in my entire life."

"It was an audition for Coyote Ugly, my second audition ever. I'd done the reading for the acting part and then Jerry Bruckheimer wanted me to come in and dance … on top of the table," stated Jones. "They said, 'You're going to dance to Prince's 'Kiss.' You're going to pole dance, but there is no pole.' And I just turned beet red." Jones decided there and then to never to make herself go through something like that again.
3

Josh Hartnett – Loki In Thor

Back in the early days of the Marvel Cinematic Universe, Josh Hartnett was rumored to be pursuing the part of Loki in Kenneth Branagh's Thor movie. As MTV reported at the time, Hartnett was said to have met with Branagh, who had him "on a very short list to play the villain in the film."

There were rumors that "Josh and his camp are really interested because he has never played a villain before and after Heath Ledger's Oscar win for the latest comic book villain, Hartnett is intrigued by the character." Despite Hartnett's best efforts, though, he was overlooked for the part.
2

Robin Williams – The Joker In Batman

Robin Williams suffered the ignominy of being turned down for parts in three Batman movies. According to Syfy, Williams first threw his hat into the ring to play The Joker in Tim Burton's first movie only to lose out to Jack Nicholson. He was then onboard to play the Riddler in Batman Returns only to see those chances fade when Joel Schumacher replaced Burton. Then, when Christopher Nolan was looking for his Joker, Williams began lobbying again. Undaunted, he put himself forward again in for The Dark Knight Rises.

"Chris, call me, I'll do anything," he said. "I could be a great character — or some weird little man in the background in Arkham Asylum." Alas, it never came to be.
1

Nicole Scherzinger – Baywatch

The Pussycat Dolls frontwoman was keen to play a part in Dwayne Johnson's big screen Baywatch outing and was already busy getting in shape for the movie long before casting began.

"I started this year working out every day, motivated to get ... in shape because I was determined I was gonna be the new Baywatch girl," Nicole Scherzinger told Glamour. "I was hell-bent, I'm an ocean angel, I love it." Unfortunately, though, Scherzinger didn't get the part. "I was devastated. What is my year, what is my life, if I'm not in Baywatch?!," she stated.

---

Would you have prefered to see any of these actors in the roles they wanted? Let us know in the comments!
This entry was posted by Screen Rant on January 21, 2019 at 8:01 am, and is filed under TV News. Follow any responses to this post through RSS 2.0. You can skip to the end and leave a response. Pinging is currently not allowed.