90 Day Fiancé: The 20 Couples That Lasted The Longest, Ranked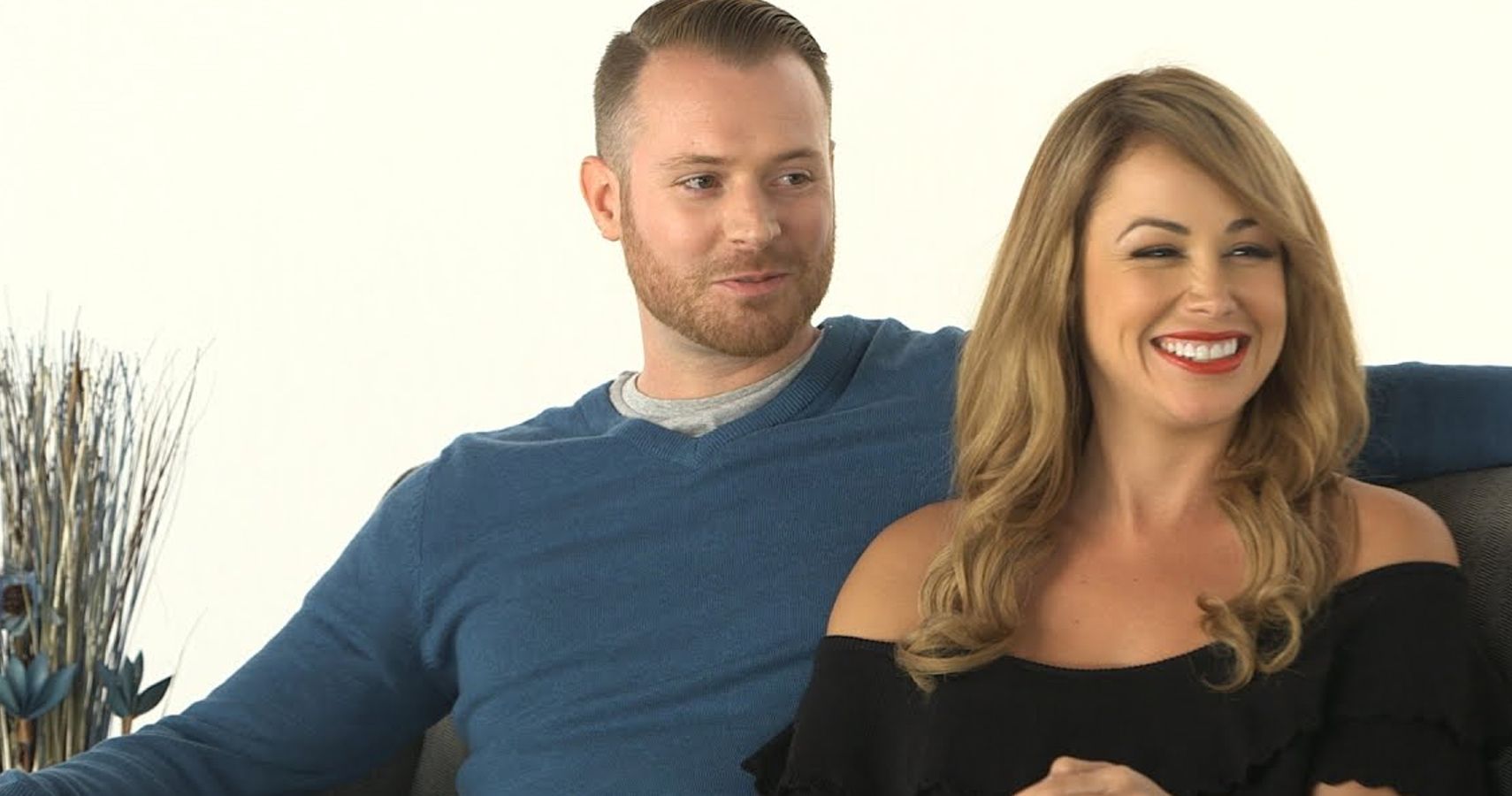 Reality TV shows take so many different shapes that it's not even deserving of being called wacky anymore. In the early-2000s, these kinds of shows became popular and we were treated to hundreds of variations. If you think scoffing at these reality shows is cool, you'd be right, but you also need to accept the fact that these shows can make people very popular and at times very rich. Just ask the Kardashians how starring in the headache-inducing Keeping up with the Kardashians has worked out for them; each one of them is a multi-millionaire, so you should see why reality TV is a lucrative venture for studios.
90 Day Fiancé features couples who have applied for or received a visa for the United States, with one couple being a US national and the other from a foreign state. This gives the couple 90 days to decide whether to marry or not before the other half gets deported back to the United States. This show might have a weird premise, but with social media being everywhere now, these couples now have fans of their own. People tune in the show to see whether the couples can adjust to one another, or forego their attraction because marriage is a very big prospect.
You'll be surprised to know a majority of these couples have remained together, and remained married. We're here to list down those couples who are still together, so naturally, the ones who aren't don't count. We also don't know every single thing about these couples, so they might break up by the time you read this, so don't pin the blame on us.
Here are 20 Couples That Lasted The Longest, Ranked.
20

Kalani and Asuelu

These two met when Kalani was on vacation and Asuelu worked in Samoa, the location Kalani was visiting. Kalani is seven years older than Asuelu, but that hasn't stopped the two from getting together. Unlike most other couples in the show, Kalani and Asuelu had a child before getting married.

Their son, Oliver, was born in January 2018. Aseulu then began his move to California and the two were eventually married as well. As of January 2019, they are expecting another child, this one also being a boy.
19

Loren and Alexei

In a cool coincidence, these two are exactly the same age. They were both 27-years-old when Season 3 of the show began. Now, both of the have just entered their thirties and life has changed a lot since then.

They both had met when Loren, an executive assistant, had been in Israel for a trip. Eventually, both of them would move to Florida, where they now still reside. There was a bit of trouble for them when Loren didn't inform Alexei of her Tourette syndrome, something that could be genetically carried to their children, but things are still going okay for the couple.
18

Kyle and Noon

Who says internet dating is a thing of the past? We might not be in the era of chatrooms anymore, but Kyle and Noon did meet through the internet. They got to know each other through Facebook when Kyle was researching about Thailand for vacation.

After meeting in Thailand, Noon accompanied Kyle back to the US and were initially in a live-in situation rather than engaged. After Kyle worked extra shifts so they could afford their own place, they got married and Noon even helped Kyle break off estrangement with his mother, although she still didn't attend her son's wedding to Noon.
17

Melanie and Devar

Looking at these two together, you'd think Melanie was much older than Devar, but as of this year, Devar is 32 while Melanie is 37, making them quite close in age. At the time, though, Devar was only 28 while Melanie 33, which made it seem like there was a big gap.

What was a challenge was the fact that she had an 11-year-old son, and Devar had to adjust to that. There was also a rough patch where Devar admitted he sent most of his money to his family in Jamaica. Regardless, the two are happy together seeing as they had a daughter in November 2017.
16

Fernando and Carolina

These two have a very big age gap of seventeen years between them. They had something of a whirlwind affair before they got engaged. They had met while Fernando was in Columbia, and oddly they were both on dates with different people.

They had great difficulties during their time together, such as Fernando's insensitive mother calling all Columbians as addicts and Carolina finding emails from Fernando's ex-girlfriend. Carolina also admitted she missed her mother and cat back in Columbia. In spite of all that, they're still married.
15

Josh and Aleksandra

Although these two married very young, and are still very young, they have a story that looks like something out of a coming-of-age movie. They met when Josh was on a Mormon mission while Aleksandra used to be a party girl far from religion. With Josh's influence, she too converted and then began dating.

They were married when Aleksandra visited the ISA and then had a daughter very soon after that. Josh had some trouble getting into medical school, and finally got in one in Brisbane, Australia, and the family now resides there and expecting their second child.
14

Jorge and Anfisa

Jorge pursued Anfisa after seeing her photos on Facebook and the latter initially resisted his efforts. They don't have a very romantic history, with their story littered by strange instances. Anfisa originally seemed to only be in it for the money as she asked Jorge for a $10,000 handbag in a request that was turned down.

It later turned out she really was in it for the money and said as much, but countered he was interested in her for her looks so it evens out that way. Eventually, the two married and separated, only to remain married still.
13

Chantel and Pedro

In a comedy of errors, these two got together. Chantel and Pedro seem to be like the dysfunctional couple from dysfunctional families straight out of romantic comedies. They fell in love when she visited the Dominican Republic and initially hid his nationality because she figured her family would think he was using her for the green card.

Afterward, they did get married but found it hard to survive the expenses in the US, while back in the Dominican Republic it was easier to live for them. Ultimately, they've made Georgia their home.
12

Elizabeth and Andrei

People from the US can take people from abroad by surprise what with all their partying lifestyles. In the same way, Elizabeth's way of living rubbed Andrei the wrong way when his conservative style didn't gel in all that well with her. Her family saw him as controlling, although Andrei was simply more traditional.

Eventually, all has ended well and they got married in an outdoor ceremonial wedding. What's more, in October 2018 the couple announced they were expecting their first child, a girl. Maybe Elizabeth isn't such a party girl anymore.
11

Evelyn and David

They look around the same age when you see their picture together, but Evelyn is still just a teenager while David is pushing 30. They come from very religious families and neither had been intimate with another person before marriage.

Still, their meeting wasn't the traditional way and happened when David saw Evelyn's band on Facebook. David, being extra religious wasn't comfortable talking about physicality on camera as he found it embarrassing. After all that happened, they are now married and live together in New Hampshire.
10

David and Annie

Evelyn and David might have a bit of an age difference, but the two most certainly qualify as young people. Meanwhile, the David from David and Annie is pushing 50 while Annie is only half that age.

Making it worse for them was the fact that David had no money to marry Annie and his best friend to sponsor David's dowry to Annie's parents. David also doesn't exactly have a squeaky clean record as he's had a history of unfaithfulness. Regardless of all that, they are married and live in Kentucky.
9

Josh and Aika

Aika looks like she's on the younger side, but she and Josh don't have that much of an age difference and fit right into each other's age groups. Their struggles came in the form of the fact that Aika wasn't sure of there future seeing that Josh had had a vasectomy back in the day while Aisha wanted to have the possibility of children in the future.

Josh was adamant against reversing the procedure, but they are now married and live in Las Vegas; they must have worked things out.
8

Danny and Amy

In a story that crossed boundaries of all kinds, these two met while in Australia for a Bible study trip. After getting engaged, Amy met with difficulty from Danny's father because Amy wasn't a Caucasian, although the family eventually accepted her.

Being so religious, they had not had any experience in physical experiences until they got married, and Amy initially stayed with Danny's brother to avoid any pre-marital exchanges. After getting married in 2014, they now live in Texas and grew their own family by two, having a daughter and a son.
7

Steven and Olga

Young people are the most irresponsible and Steven & Olga fit the bill here. They are only 20-years-old, but not having the same confines of religion like many other couples on this list, they became pregnant after only a few months.

Considering the fact that she's not America, Olga had to return to Russia and have their son over there. Steven had to travel to her native country to attend the birth and only last month did Olga's visa get approved to visit the USA. Tough times are certainly ahead and we'll see what become of them.
6

Brett and Daya

These two look like their story would be something unique, but it wasn't all that different than you'd think. Brett had already been married once before and has a 6-year-old daughter from that marriage. After he and Daya got together, they had to share an apartment with two roommates before they worked to get a place of their own.

They were married in February 2015 and have remained together through those years. In the interim, they had a daughter named Isabella. Life isn't all that bad for these two now.
5

Justin and Evelyn

These two met while attending a rugby match in 2013. The oddest thing was that after spending the night together, Justin became incredibly forward and asked her to clean the apartment while he watched a football game! For some reason, Evelin found this treatment very becoming and spent the next entire week in Justin's company.

They have moderate level jobs with Justin being a PE teacher in elementary school and Evelin a dance instructor. They are still together to this day – which should be counted as their biggest achievement – and now firmly reside in the United States.
4

Mike and Aziza

This is a cute picture of this couple, which reflects the cute manner in which they've stayed together. Mike and Aziza met on a language acquisition website, and were initially only friends with no romantic intentions. After a couple years of just being friends, their relationship became romantic and Aziz moved to the US to be with him.

She found it difficult to find a job initially and Mike supported them. All ended well and they've gotten married since then and, after some reluctance from Aziza, they became parents to a daughter this year.
3

Louis and Aya

Unlike the Facebook couples we mentioned earlier, these two were very much looking for relationships on the internet. They met through an online dating service and Aya moved to the US to be with him. She originally wanted him to move to the Philippines but Louis couldn't leave behind his two sons.

Now, the boys live with them and they are planning on a child of their own. Aya has done the best she can by finding employment in the States and last we heard Louis was working on getting a degree to support the family better.
2

Alan and Kirlyam

Looking at Kirlyam, you'd think she was a model, and you'd be right. These two met while on a Mormon mission (that seems to be a theme on this list, doesn't it?), and had never been involved with any other people despite Alan being almost 30-years-old at that point.

Eventually, they were married and Kirlyam tried modeling, only for Alan to find it difficult to accept people ogling his wife. Alan has a sweet job as a photo simulation specialist and Kirlyam is expecting a green card for employment. They have one child born in October 2017.
1

Russ and Pao

The first couple to be shown on 90 Day Fiance, Russ and Pa met when he was in Columbia on a work assignment. Pao works in the modeling industry and moved to Miami to be with Russ and find modeling gigs for herself. She was good enough to be a contestant in Maxim magazine, too.

Although Russ lost his job after marriage, the couple seems to be doing well as they welcomed a baby boy this month. Maybe the power of love has enabled them to survive whatever challenges life seems to throw at them.

---

Who was your favorite couple from 90 Day Fiance? Let us know in the comments!
This entry was posted by Screen Rant on January 23, 2019 at 8:01 am, and is filed under TV News. Follow any responses to this post through RSS 2.0. You can skip to the end and leave a response. Pinging is currently not allowed.