Agents of SHIELD Season 6 Reportedly Casts Anthony Michael Hall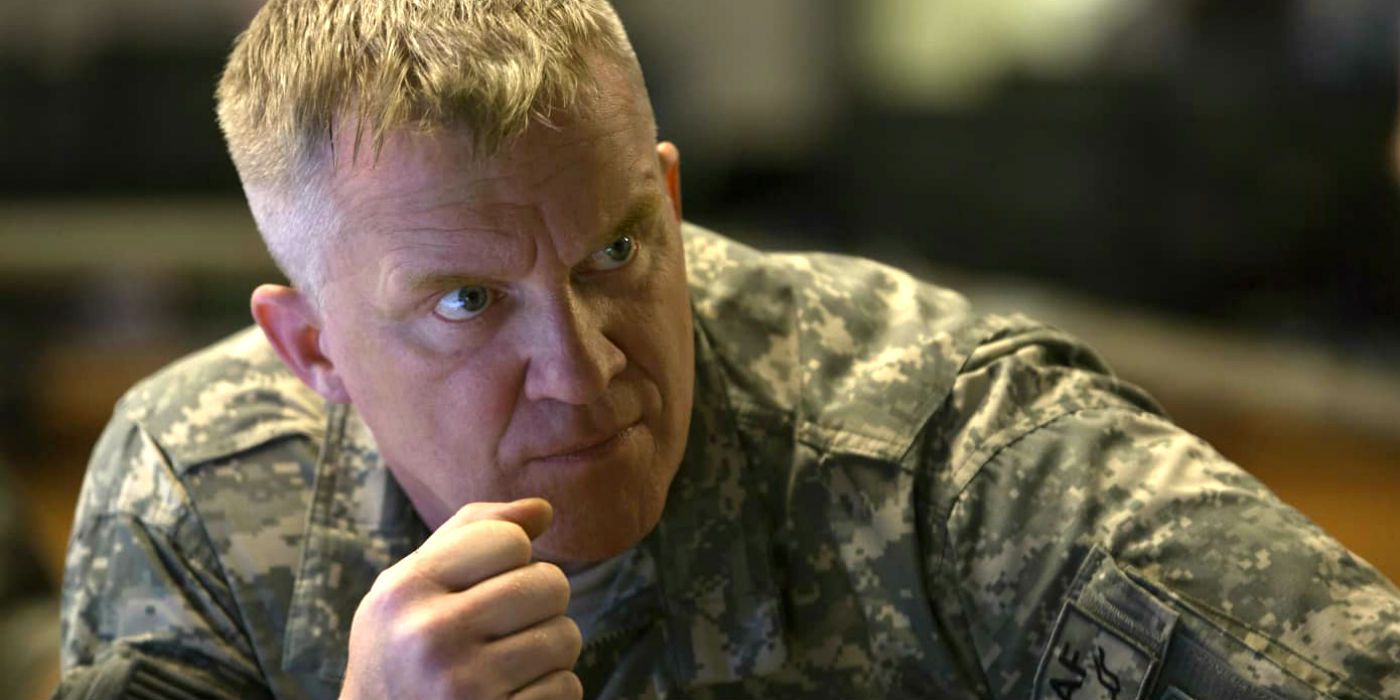 While season 6 of ABC's Marvel series Agents of S.H.I.E.L.D. wrapped filming in December, a newly released cast update reportedly reveals an intriguing guest star: actor Anthony Michael Hall. Season 6 of the show is set to kick off its run in July 2019.
Agents of S.H.I.E.L.D. was the first TV series to come out of the Marvel Cinematic Universe back in 2013. Leveraging its direct ties to The Avengers, the series followed Agent Phil Coulson (Clark Gregg) for the first five seasons as the global law enforcement agency known as S.H.I.E.L.D. protected Earth from Hydra and other threats. With the departure of Coulson at the end of last season, it's been revealed that Alphonso "Mack" MacKenzie played by Henry Simmons will be taking over the role of new S.H.I.E.L.D. director. We also know that Chloe Bennet's character Daisy Johnson, a.k.a. Quake, will be back for season 6 and she'll be rocking a fresh look.
Related: Every Loose Plot Thread Agents of SHIELD Has Left For Seasons 6 and 7
Now, according to an exclusive casting update from Revenge of The Fans, it has been discovered that Anthony Michael Hall will be guest starring in the upcoming season. Hall's exact role is still currently under wraps, and with the series shifting to a 13-episode season from a typical 22 episodes it is unclear just how many appearances he will actually make. The series, however, has also already been renewed for a seventh season so it's conceivable that if Hall is able to make a memorable impression on fans, he could be in line for future guest star appearances after season 6.
Hall has had recent roles in War Machine with Brad Pitt, Live by Night with Ben Affleck, and on the popular CW series Riverdale, but he is unquestionably best known for his roles in now-classic '80s films. From 1983 to 1985, Hall appeared National Lampoon's Vacation, Sixteen Candles, The Breakfast Club, and Weird Science (with Iron Man himself, Robert Downey Jr.). He then became the youngest cast member in the history of Saturday Night Live at 17. While Hall had a minor role as TV reporter Mike Engel in The Dark Knight, this will be his first entry in the MCU.
Reports suggest that season 7 of Agents of S.H.I.E.L.D. will start production as early as next month in Los Angeles, seemingly moving the series off the chopping block that has already taken out Marvel Netflix's shows Daredevil and Luke Cage. Then again, Daredevil cast members also expected season 4 of their show to begin production in February.
Source: Revenge of The Fans
This entry was posted by Screen Rant on January 15, 2019 at 7:01 am, and is filed under TV News. Follow any responses to this post through RSS 2.0. You can skip to the end and leave a response. Pinging is currently not allowed.