American Gods Season 2 Trailer: Mr. Wednesday Promises A War Is Coming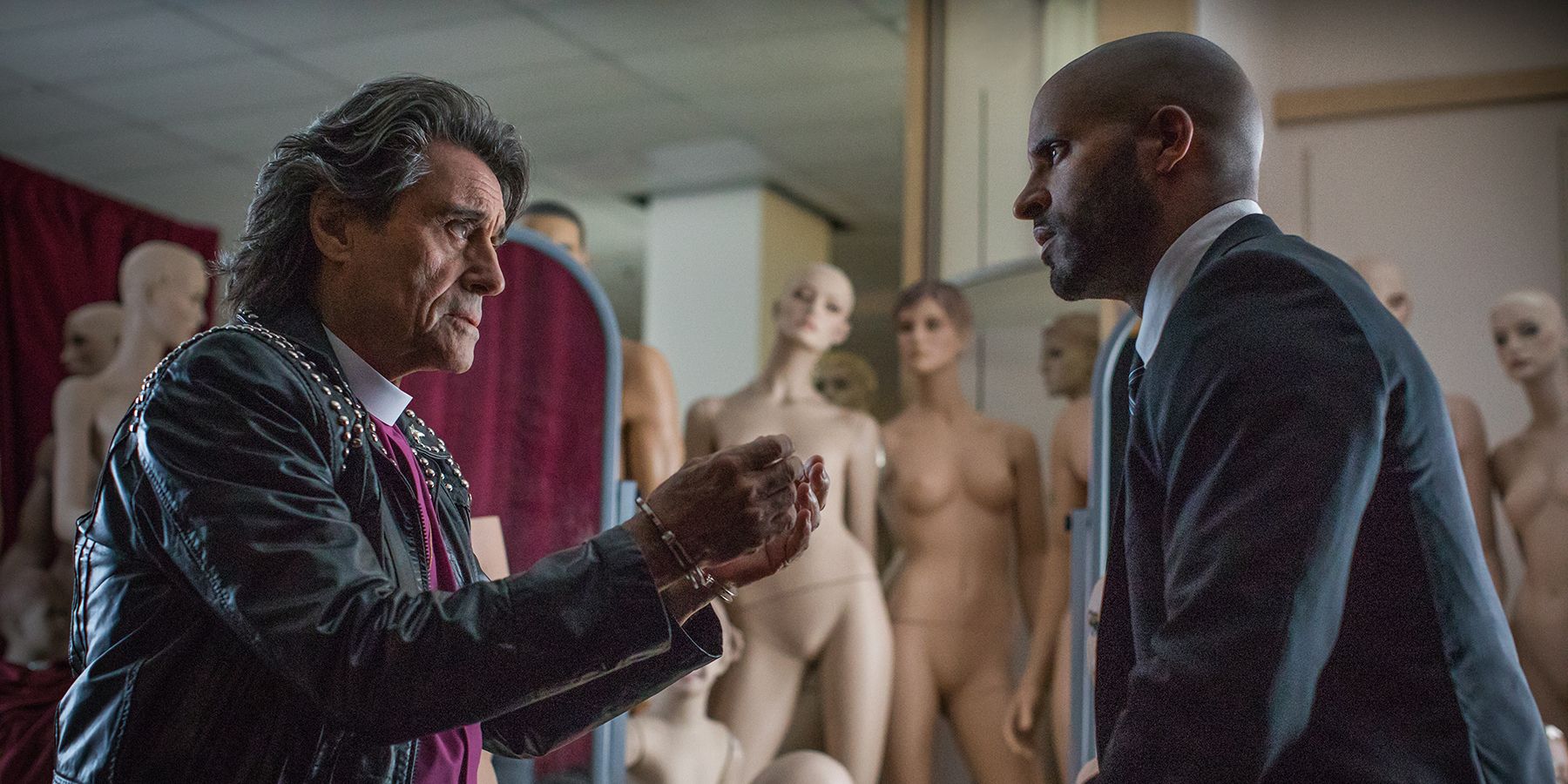 Update: Since Starz is available only in the U.S., fans in Canada, the UK, and other international markets can watch season 2 on Amazon Prime Video.
War is definitely coming to American Gods and its apparent ring leader, Mr. Wednesday (Ian McShane), is ready for it in the first full trailer for season 2. The new season is still a ways off, but Starz is eager to get the word out that after a significant delay (the series took more than a year off between seasons, thanks in part to the behind-the-scenes drama that went on following the departure of Bryan Fuller and Michael Green) the network's genre spectacle based on the work of acclaimed author Neil Gaiman is finally coming back this March. 
Starz has been hard at work prepping viewers for the new season, as the network has released some spiffy posters and engaged in a marathon binge of season 1 before releasing the first three minutes of season 2 online. Although it lacked the presence of McShane or even Whittle, the tease was an effective way to outline the new season's storyline, one that promises the pending war between Mr. Wednesday's old gods and the new ones in league with Crispin Glover's Mr. World will likely come to a head. But first, Technical boy (Bruce Langley) must track down New Media (Kahyun Kim), who will fill the role of Media now that Gillian Anderson has left series. 
The new trailer is keen to put all the previous behind-the-scenes tumult behind it and get to the matter at hand. That matter, as it turns out, is Mr. Wednesday selling Shadow Moon on the prospect of war and the reasons for it. And while Mr. Wednesday gets his protege ready to do battle with the new gods, those very same deities are preparing their own strategy. Check out the trailer below:
One of the more exciting things about American Gods season 1 was the dreamlike nature of the narrative, something Fuller excels at and put to good use in NBC's Hannibal. It looks now as though the series will continue to explore the bizarre nature of the story it's telling by taking Shadow on a trip through time, as is evidenced by his passing his wife Laura (Emily Browning) in what appears to be an old West-style scenario. There's plenty more hallucinatory trips through time hinted at in the trailer, which are then possibly followed by a little song and dance by Mr. Wednesday himself. 
Though there's been some significant changes on the creative side, it looks as though American Gods might have come through okay. Those eager to know for sure will only have to wait until March to find out. 
American Gods season 2 premieres Sunday, March 10 @8pm on Starz.
This entry was posted by Screen Rant on January 20, 2019 at 8:01 am, and is filed under TV News. Follow any responses to this post through RSS 2.0. You can skip to the end and leave a response. Pinging is currently not allowed.