Aquaman Officially Passes $1 Billion At Worldwide Box Office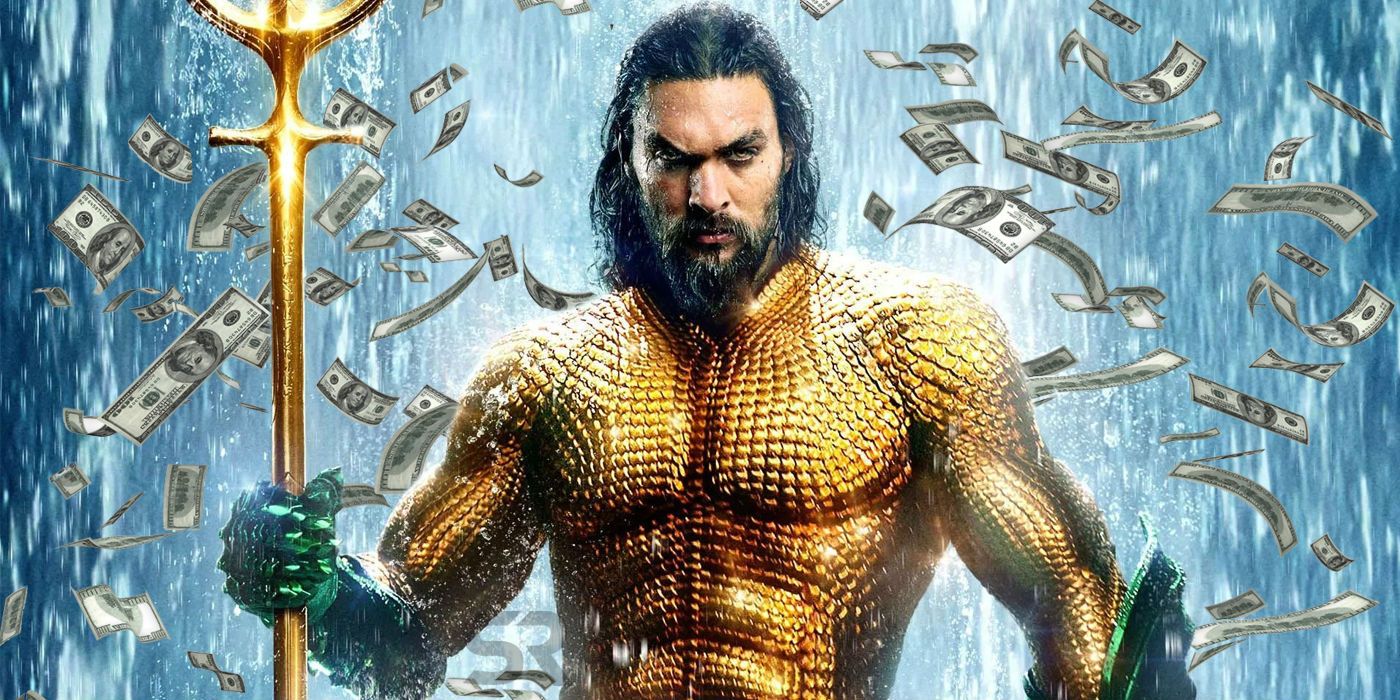 Aquaman has officially passed the $1 billion mark at the worldwide box office. Arriving in theaters one year after the critical and commercial disaster of Justice League, there was a lot of pressure on James Wan's DC Extended Universe entry to be a comeback vehicle and establish some positive momentum for the woebegone franchise. Fortunately, that's exactly what happened. Steamrolling the competition through the holiday season, Aquaman has dominated the box office since it opened in late December - especially internationally. It ranks as Warner Bros.' highest-grossing release ever in China.
DC's latest seemingly passes the cumulative total of a different comic book adaptation on a daily basis, already earning more than Suicide Squad, Wonder Woman, Thor: Ragnarok, and Guardians of the Galaxy Vol. 2. Considering how strong Aquaman's legs have been, it unsurprisingly is the top DCEU entry and inevitably made its way to the $1 billion club.
Related: How Aquaman Corrected The DCEU's Marketing Mistakes
According to Forbes, Aquaman crossed that milestone, becoming the 37th film in history to gross that much. It's the first DC adaptation since Christopher Nolan's The Dark Knight Rises to gross $1 billion globally.
Aquaman's proved to be an extraordinary rebound for the DCEU, earning mostly positive reviews and surpassing even the rosiest of commercial expectations. This is just what WB needed as they look to establish a new course of action for their DC properties. 2017's Wonder Woman (which has a sequel dated for 2020) gave them one key character to build around moving forward, and now the studio has two at their disposal. Having Jason Momoa and Gal Gadot emerge as the faces of the franchise must come as a relief to executives, who were probably sweating the apparent departures of Henry Cavill and Ben Affleck. While Superman and Batman are two of pop culture's most iconic superheroes and likely have a future on the big screen in one way or another, knowing they don't have to heavily rely on them to find success is great news for WB. With fans and critics supporting Momoa and Gadot, they can carry the torch.
Hopefully, this is a harbinger of things to come (and not just a fluke) for the DCEU. In a few months, Shazam! will debut in theaters, looking to give the studio yet another character that could spawn a series. Excitement for that film remains high, largely due to the trailer that premiered during San Diego Comic-Con last summer. Perhaps Arthur Curry, Diana Prince, and Billy Batson can be the unlikely Trinity for DC Films as they enter a new era.
Source: Forbes
This entry was posted by Screen Rant on January 13, 2019 at 7:01 am, and is filed under TV News. Follow any responses to this post through RSS 2.0. You can skip to the end and leave a response. Pinging is currently not allowed.