Arrow Is Doing A Birds Of Prey Episode With Laurel Lance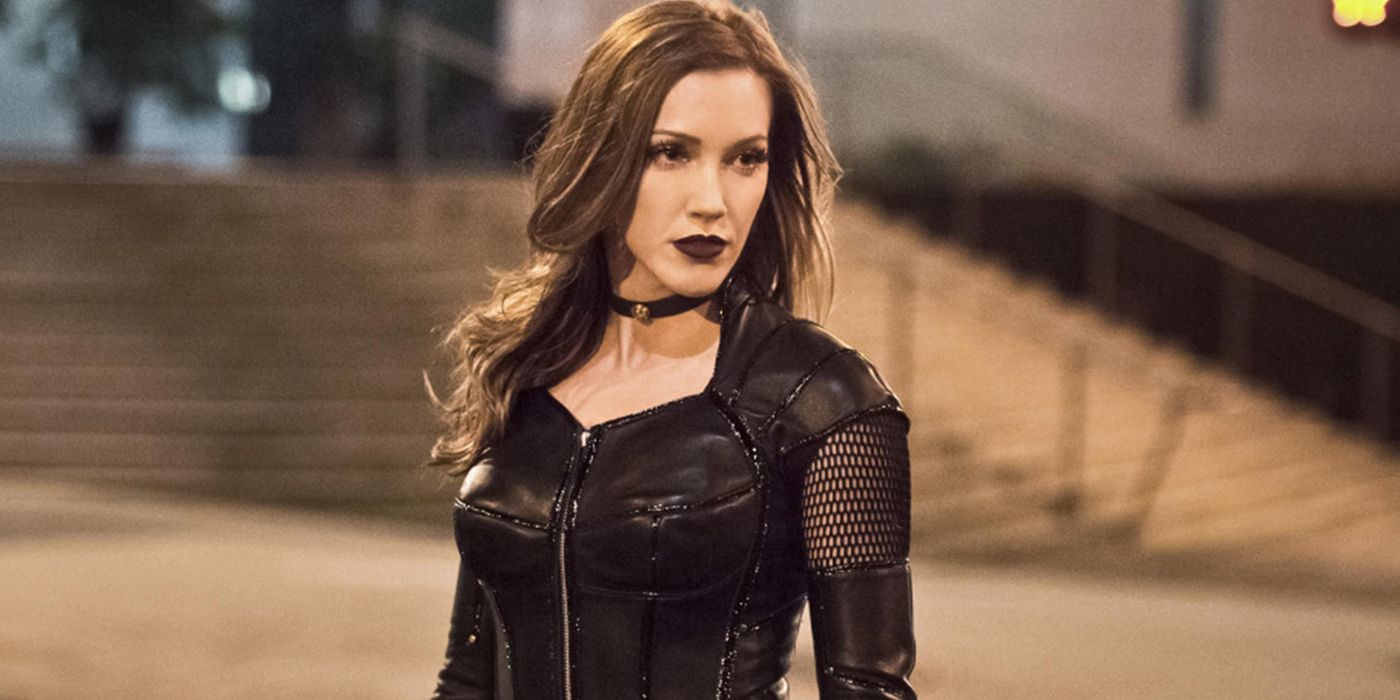 Arrow is staging a Birds of Prey episode featuring Laurel Lance (aka The Black Siren). The Black Siren is the second character that series regular Katie Cassidy has played on The CW superhero series, Oliver Queen's first love and the very first Black Canary (second if you count her sister Sara Lance). However, Laurel was killed off in Arrow's fourth season, making way for her quasi-evil counterpart from Earth-2 to enter the Arrowverse starting with The Flash's second season.
Now fully integrated into Arrow, Black Siren is impersonating Earth-1 Laurel and has become the shaky ally of Team Arrow. Black Siren is looking for redemption after an almost entire lifetime of being a villain, inspired by the death of Quentin Lance. It's likely that Laurel's redemption arc will spark the formation of the super-heroine team the Birds of Prey on Arrow, even if it's in an informal setting. That said, it's a mystery who will join Laurel on this potential all-female superhero squad.
Related: Birds of Prey Movie 'Isn't Very Serious', Says Margot Robbie
The news of the Birds of Prey coming to Arrow comes courtesy of TV Line and an interview with series showrunner Beth Schwartz. Schwartz was tight-lipped about the specific plans, though she did reveal that there will be a Birds of Prey-inspired episode in Arrow season 7 and that it will be a deep dive into Laurel's ongoing arc. The goal is to reveal not only parts of Laurel's backstory, but to determine whether her heroic turn is genuine or just a stalling tactic until she can make another villainous move.
In the comics, the Birds of Prey are a female superhero team formed by Barbara Gordon (sometimes Oracle, sometimes Batgirl) and Dinah Lance (The Black Canary). The line-up of the Birds of Prey has changed throughout the years with guest characters and superhero regulars joining. If there's a third tier of the Birds of Prey, though, it's Helena Bertinelli - otherwise known as The Huntress. This is why an Arrow season 2 episode where Sara Lance faced off against The Huntress earned the title of "Birds of Prey." Usually the team boils down to just Black Canary and Oracle (née Batgirl).
With this information in mind, it's pretty easy to assume who will be involved in Arrow's version of the team. Arrow season 7 began with Oliver Queen in prison and his wife Felicity desperate to free him. Felicity has been Arrow's Oracle stand-in with her being the resident computer whiz and fount of all relevant information. When no one would help Felicity free Oliver from prison, she turned to the unlikely ally of Black Siren. The two weren't just successful in getting Oliver out of jail, but also struck up a friendship. This friendship would dovetail quite nicely into a partnership between the two - if not on a permanent basis, then at least for a single Arrow episode.
The Birds of Prey-esque episode could work with just Felicity and Laurel, though there are other characters available if Arrow wants to use them. Helena Bertinelli is still out there and apparently reformed from her criminal ways; Dinah Drake took over the mantle of Black Canary after Laurel Lance's death and currently serves as the police captain of Star City; and there's also the new Green Arrow Emiko Queen and Batwoman who made their Arrowverse debuts before the midseason break. Last, and in no way least, there's Sara Lance, the White Canary. Sara is the lead of Legends of Tomorrow, but she has crossed over to Arrow before and there are a lot of dangling threads between Sara and the doppelgänger of her late sister.
Arrow season 7 will resume on Monday, January 21 at 8 p.m. EST on The CW.
Source: TV Line
This entry was posted by Screen Rant on January 18, 2019 at 4:01 am, and is filed under TV News. Follow any responses to this post through RSS 2.0. You can skip to the end and leave a response. Pinging is currently not allowed.