Batman Writer Tom King Is Giving Away Free Comics During Government Shutdown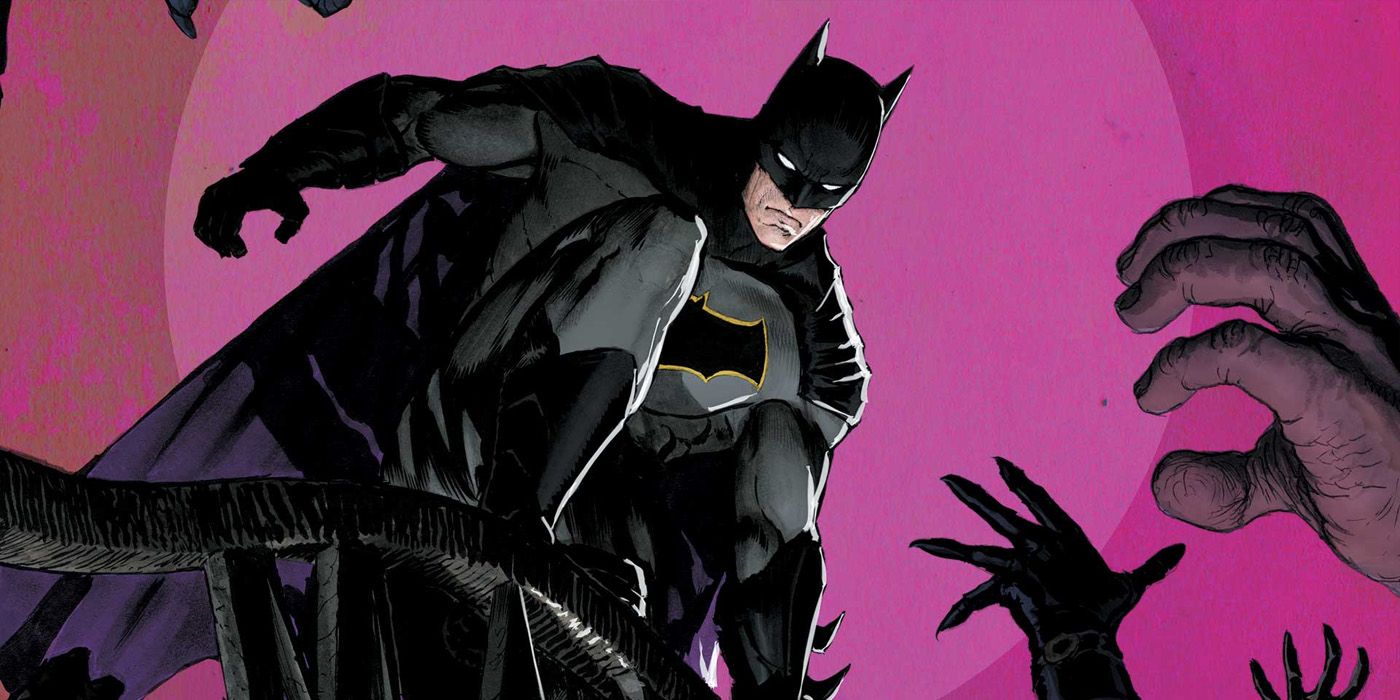 Batman writer Tom King will give away free comics to federal workers during the government shutdown on Jan. 19 in Annapolis, MD. Although King was once best known for his work on The Vision for Marvel, it's his latest work with DC Comics on Batman that has earned him so much acclaim.
One of the most interesting things about King, though, is that he spent seven years working in the CIA's counterterrorism unit. It was after that when he wrote his debut novel, A Once Crowded Sky. King then began co-writing for DC's Grayson comic, followed by the relaunch of The Omega Men. He joined forces with artist Mitch Gerads for Vertigo's The Sheriff of Babylon and then took over writing duties on Marvel's The Vision. Although he wrote for both Marvel and DC, he eventually became the writer for Batman after DC launched its Rebirth event. In that comic book series, King teased a highly anticipated wedding between Batman and Catwoman that ultimately did not happen. Some fans responded negatively to that twist by harassing King, which led to him needing a bodyguard at the 2018 San Diego Comic-Con.
Related: Why Aquaman Is The First DCEU Film To Pass $1 Billion
The U.S. government is currently in a shutdown, meaning that a budget hasn't been passed by Congress that would guarantee pay for federal workers for the rest of the year. Currently at 25 days, the shutdown doesn't seem to be ending anytime soon, which means that many government workers are currently working without pay. King tweeted that he wanted to give back to those workers who are struggling by offering them free comics. King will appear at Third Eye Comics in Annapolis, MD on Jan. 19 from 11 a.m. to 2 p.m. Anyone who shows a government ID can get a free graphic novel or comic, which King will then sign for free.
King, who also wrote the recent and highly acclaimed Mister Miracle, is still working on Batman and recently teased that a reunion between Batman and Catwoman could happen soon, potentially getting the couple back together. He is also the writer of DC's Heroes in Crisis and is currently writing States of America, a dystopian drama television series. King's writing continues to get him recognition and even earned him the 2018 Eisner Award for Best Writing.
Although many celebrities have been vocal in their opinions about the government shutdown, it's nice to see someone like King doing something to give back in the only way he knows how. Interested government workers can follow the comics giveaway in Annapolis on Third Eye Comics' official Facebook event page.
Source: Tom King
This entry was posted by Screen Rant on January 16, 2019 at 9:01 am, and is filed under TV News. Follow any responses to this post through RSS 2.0. You can skip to the end and leave a response. Pinging is currently not allowed.