Best Standup Specials To Stream On Netflix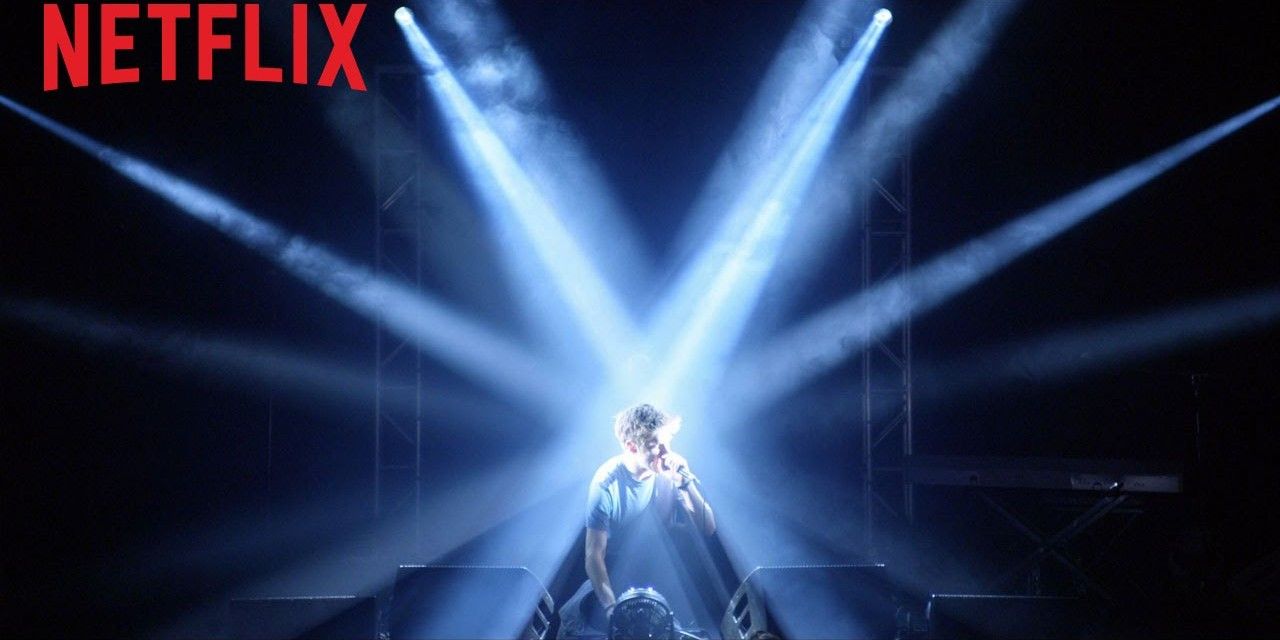 Netflix has really been doubling down on content of all sorts recently. From anime to standup, it seems like there's nothing Netflix isn't willing to throw money at. While all this new content serves its purpose and keeps us tuned in, it can be hard to find exactly what you're looking for. With that being said, we've taken the time the collect some of the greatest standup specials on Netflix, so you don't have to spend the next 4 years searching for something to watch. Let's go ahead and dive into to see what some of the funniest comedians on Netflix have to offer.
RELATED: Best New Movies And TV Shows Coming To Netflix This January
10. Dave Chappelle: The Age Of Spin
You'd be hard-pressed not to have heard of Dave Chappelle's massive comeback deal on Netflix. For a long time, Dave was one of the most respected and revered comedians across the globe. After The Chappelle Show ended it seemed like we may never have heard from the acclaimed comedian again. Thankfully, Netflix had the spare cash to just keep tossing at Chappelle until he agreed to a taped standup special comeback. He may have been out of the public eye for a long time, but he hasn't lost a single step since his heyday. His performance at the Hollywood Palladium (his first in Los Angeles in ten whole years) is spectacular, showing exactly why Netflix is willing to throw the big bucks at him.  
9. Hasan Minaj: Homecoming King
You may recognize Hasan Minaj from his work on The Daily Show: With Trevor Noah or possibly from his new show on Netflix, The Patriot Act, but between those two series he released a hilarious standup special for Netflix. Hasan's Homecoming King dives into everything from the "immigration crisis" in America to spending way too much money on Jordans. His unique perspective on the American dream and what it means to strive for that dream coming from immigrant parents is both eye-opening and rib-tickling. It certainly wasn't just a fluke that Netflix decided to give him a series of his own.
8. Patton Oswalt: Talking For Clapping
Whether you're on Hulu watching Bob's Burgers, Netflix watching Parks And Recreation, or any of the other random places he pops up, Patton Oswalt is a little hard to escape. That's not exactly the worst thing though, especially when it comes to his hysterical standup specials. It seems like Patton Oswalt really hits his stride when he's on stage, engaging with an audience that can hardly manage to stay in their seats. Patton goes into everything from San Fransisco's snarky coffee shop baristas to the folly of the straight kid's prom in a standup special you're not likely to forget anytime soon.
7. Donald Glover: Weirdo
You're probably familiar with Donald Glover from either of his hit series Community or his much more recent Atlanta, or possibly his work in the music industry under the name Childish Gambino. While Donald has been getting a lot of attention recently for all of the amazing things he's doing in the entertainment industry, it can be easy to overlook some of his earlier work as a standup comedian. As Donald might say himself, "Some people like to refer to me as a triple threat. Personally, I'd like to think of myself as just a threat." It seems like there's not a lot that Donald Glover isn't fantastic at.
6. Chelsea Peretti: One Of The Greats
While you likely know Chelsea Peretti from her hilarious role as Gina on Brooklyn Nine-Nine, what you may not know is that she's also a devastatingly funny comedian. Her stand-up special One Of The Greats dives into everything from dating someone inside the industry to the bravado and unearned confidence of some of her male counterparts. Chelsea's brilliant standup is packed with laugh out loud moments (both on and off the stage, so keep an eye out). We can only hope that she'll return to the stage after her announcement that she'll soon be leaving the cast of Brooklyn Nine-Nine.
5. Jim Jefferies: Bare
Jim Jefferies is probably one of the most outrageous, irreverent, and dark comedians working the stage today. But don't let that stop you from experiencing the Australian comics unique brand of humor. Jim doesn't care much for your comfortability, in fact, he'd much rather make you so uncomfortable that you honestly consider leaving your seat. In Bare, Jim Jeffries' 2014 standup special, Jim really does bare all. If he's going into religion, politics, or the mother of his child dating the center for the Miami Heat and partying with Madonna, you can reliably bet that he's going to cross some lines you'll feel absolutely awful for laughing at. See you in hell.
4. Mike Birbiglia: My Girlfriend's Boyfriend
Mike Birbiglia has been on the stand-up comedy scene for a long time, and whether he's working to confront his more awkward tendencies or weaving them in to create a weirdly uplifting story, he's one of the greatest working comedians of our time. Like most of his comedy specials, My Girlfriend's Boyfriend has Mike welcome us into his life with the personal stories of his past. From the absolutely painfully awkward stories about sexuality, marriage, and friendship to his heartwarming messages about finding the strength to confront yourself, and your "A" outfit. Even if it's an oversized button-down that looks like it should've been the backup shirt.
3. John Mulaney: The Comeback Kid
John Mulaney is one of the most prolific comedians (standup or otherwise) working today. Having worked on everything from Saturday Night Live and HBO's Crashing to  Spider-Man: Into The Spider-Verse, it'd be hard to a project that John hasn't been a part of. John is no stranger to big standup specials, and his performance at Chicago's own The Chicago Theater is no different. The sharply-dressed comedian goes into everything from the struggles of trying to get his Paul Giamatti-looking dog to eat, to the complexities of dealing with grown-up things like 30-year mortgages and even president Jonathan Taylor Thomas.
2. Hannah Gadsby: Nanette
Over the course of the past year, you've probably heard a lot about Hannah Gadsby's amazing standup Special Nanette. In her 2018 stand-up special, she dives into everything from the complexities of growing up lesbian in her hometown of Tasmania, where homosexuality was outlawed until 1997, to the awkwardness of being mistaken for a man by angry boyfriends. Hannah Gadsby's honest and reflective standup shines a light (albeit a hilarious one) on the struggles of growing up a little different than the people around you. Something most people can relate to.
1. Bo Burnham: Make Happy
Bo Burnham's meticulously planned one-man show would make it to the top of this list just based on the sheer amount of effort he so clearly put into it. Everything from the excellent songs he's created and the perfectly timed audio bits to his awkward meandering across the stage that he somehow manages to use for comedic effect, everything about Bo Burnham's special reeks of planning and careful consideration. So if you're looking for a great laugh with songs you're just as likely to sing along with as you are to burst out laughing, then Bo Burnham's Make Happy is the thoughtful, and often courageously honest, special for you.
This entry was posted by Screen Rant on January 18, 2019 at 4:01 am, and is filed under TV News. Follow any responses to this post through RSS 2.0. You can skip to the end and leave a response. Pinging is currently not allowed.