Bill Murray Reteaming With Lost in Translation Director Sofia Coppola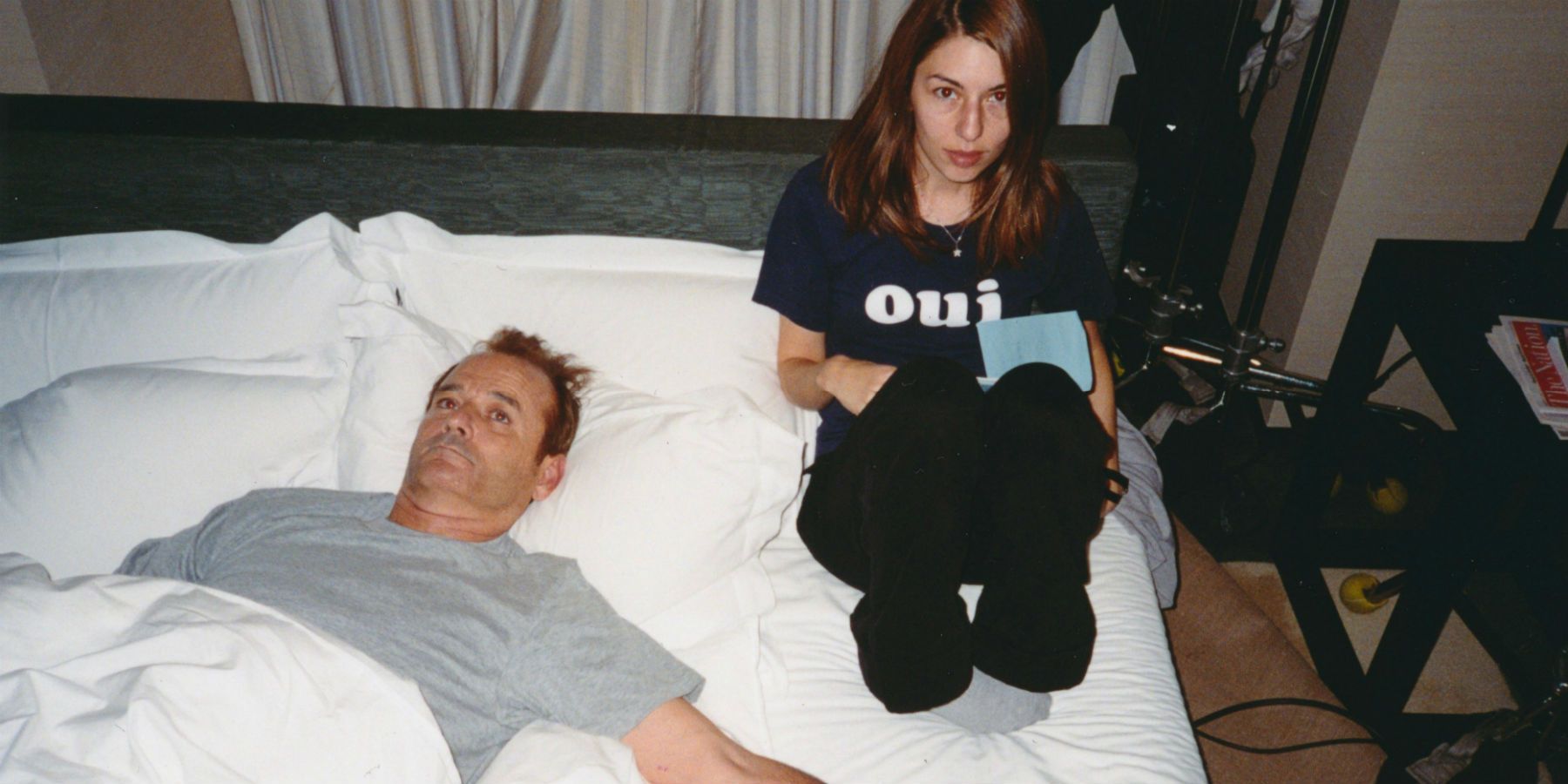 Oscar-nominee and all around life of the party Bill Murray is set to star in Oscar-winning director Sofia Coppola's upcoming film On the Rocks. The pair found success together back in 2003 with Lost In Translation, only to not work together again until 2015's Netflix holiday special A Very Murray Christmas. While that effort earned mixed reviews from fans and critics alike, many Coppola and Murray devotees were left wanting much more.
It was Lost in Translation, Coppola's moody, atmospheric rendering of jet-lag, culture shock and troubled relationships in Tokyo, that earned Murray his first ever Oscar nomination, while also securing Coppola an Oscar win for Best Original Screenplay. Coppola's efforts to get Murray on board with that film are now somewhat legendary, as the enigmatic and elusive star doesn't have an agent and can only be contacted by a 1-800 number that he periodically checks for messages. The film arguably remains the biggest audience favorite out of Coppola's six film canon, due in no small part to Murray's portrayal of washed up fictional Hollywood star Bob Harris.
Related: Zombieland 2 Reportedly Adds Bill Murray & Dan Aykroyd
Now Deadline has reported that both Bill Murray and Sofia Coppola will reunite for On the Rocks, Coppola's seventh feature film. In addition to Murray, On the Rocks will star Rashida Jones. As of this writing, no other cast additions have been announced. The film will be released through A24 and Apple and will mark the first joint effort of the two production companies, who solidified their multi-year deal back in November of 2018.
There currently isn't a lot known about Coppola's On the Rocks, aside from a brief rundown of the plot, which tells the story of a young mother who reconnects with her absentee playboy father in New York City. The film is set to begin shooting in New York this spring. The production comes at a particularly creative time for both Coppola and Murray, as Coppola, who wrote the screenplay for On the Rocks, is just coming off trying her hand at the challenging world of opera direction, with an Italian production of the classic opera La Traviata. For his part, Murray has finished work on Jim Jarmusch's zombie-comedy The Dead Don't Die, as well as filming his role in the much anticipated Zombieland 2. Last but certainly not least, Murray will be appearing in long-time friend and collaborator Wes Anderson's upcoming film, The French Dispatch, which is currently in production in France.
While it's great for Coppola and Murray fans alike to see the two back together after all this time, there are sure to be no small amount of detractors who feel that Coppola continues to make the same film over and over again. For some, the tale of a rich and disillusioned protagonist trying to make sense of life was clear enough in Lost in Translation. Coppola, however, did shed this trope with 2017's The Beguiled, though of course, that was an adaptation and not an original story. Still, it's hard to deny that when she gets it right, Coppola's writing and directing skills can truly shine – a quality that can only be enhanced by the addition of the one-of-a-kind Bill Murray.
Source: Deadline
This entry was posted by Screen Rant on January 15, 2019 at 4:01 am, and is filed under TV News. Follow any responses to this post through RSS 2.0. You can skip to the end and leave a response. Pinging is currently not allowed.