Black Lightning Season 2 Casts DC Villain Shakedown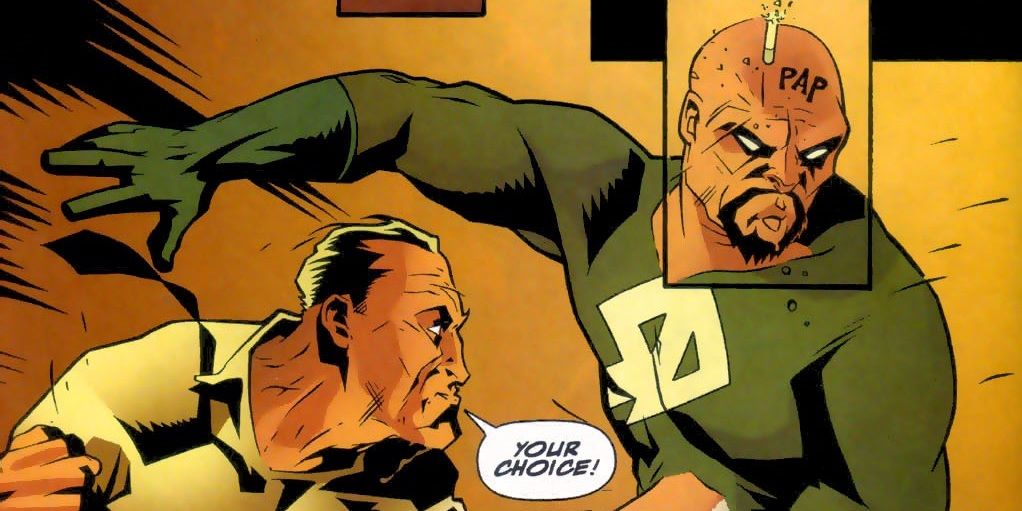 Hosea Chanchez will play Shakedown in Black Lightning season 2 as he's been cast in the recurring role of Marcus Bishop. Black Lightning returned to The CW this past week after a mid-season break.
Black Lightning joined The CW's considerably packed DC Comics TV line-up early last year, earning widespread critical acclaim for its take on superheroes. Starring Cress Williams as Jefferson Pierce, the patriarch of a family and a superhero, Black Lightning follows his adventures, as well as those of his two daughters. Over the course of the first season, Black Lightning mainly focused on his arch-enemy Tobias Whale (Marvin "Krondon" Jones III), but the show featured secondary villains as well. Now in its second season, a new DC Comics villain is being adapted for the TV show.
Related: What To Expect When Black Lightning Season 2 Returns In 2019
According to Deadline, Hosea Chanchez will play the recurring character during the current second season. Codenamed Shakedown, Chanchez starts off his tenure on the show as Marcus Bishop, a secret ASA operative in league with Dr. Helga Jace (Jennifer Riker). An ex-Air Force officer, Bishop kills his superior officer when he's passed over for a promotion because of a poor performance review. During his stay at Ft. Leavenworth, Bishop signs with Dr. Jace and embraces his role with the ASA as Shakedown. The character's real name has never been revealed before, making the Marcus Bishop backstory an entirely original addition to the DC Comics character for The CW series.
Chanchez has amassed a considerable resume on television since first appearing on screen back in 2002's For Your Love. The 37-year old actor has the ability to project an assured presence that could potentially be a great fit for the character of Shakedown. The character takes pleasure in producing a high body count on his covert missions and even though in the comics Shakedown is often shown as remorseful for his villainy, that doesn't seem to be the road Black Lightning has chosen to go down. Given his work on The Game, Chanchez will prove to be a formidable foe for the Pierces.
For comic fans, Shakedown is a member of the villainous team the Masters of Disaster. The character was originally created by Mike W. Barr and Jim Aparo for 1984's Batman & The Outsiders #9. Shakedown possesses the ability to generate vibrations and frequencies at will, literally able to control the ground beneath him. For fans wanting to catch up on the character's history, DC Comics finally hit ComiXology & Amazon this month. Shakedown last appeared on the printed page in 2011.
Black Lightning airs Mondays at 9 p.m. on The CW.
Source: Deadline
This entry was posted by Screen Rant on January 22, 2019 at 9:01 am, and is filed under TV News. Follow any responses to this post through RSS 2.0. You can skip to the end and leave a response. Pinging is currently not allowed.