Black Panther Named Best-Reviewed Wide Release Of 2018 By Rotten Tomatoes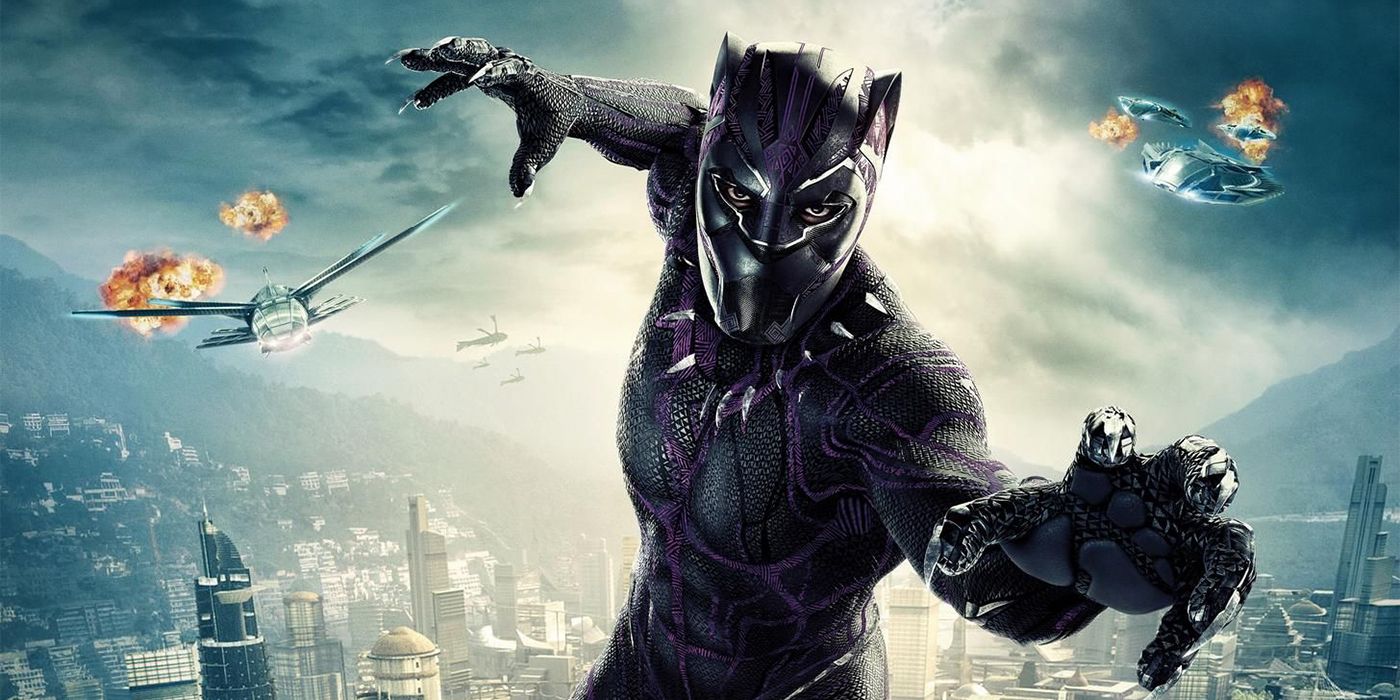 Renowned film and television review aggregator website Rotten Tomatoes has named Marvel's Black Panther the best-reviewed wide release of 2018. Since its release back in February, the film has seen major success and high praise, grossing over a billion dollars worldwide with a 97 percent approval rating on the site.
Weaving the tale of T'Challa (Chadwick Boseman) as he struggles to fulfill his obligations as King of Wakanda, Black Panther has broken several records since its release - not only becoming the highest-grossing film directed by an African American, but cracking the top ten highest grossing films of all time. Seen by many as the dawn of a new era for minority representation in both superhero cinema and cinema as a whole, the phenomenal success of Black Panther not only took box offices around the world by storm, but also garnered the approval of some film critics who had previously been less than enthusiastic about the superhero genre.
Related: Black Panther Was A Historical Event In Africa, Says Djimon Hounsou
While Black Panther's success continues to create substantial buzz into the awards season, Rotten Tomatoes has kicked things off by naming the film its best-reviewed wide release of 2018. The Golden Tomatoes Awards category of Best Reviewed Wide Release requires a film to screen in a minimum of six hundred theaters - a feat Black Panther had no trouble achieving, considering that the film opened in 48 different territories outside the United States and Canada.
The Best Reviewed Wide Release category includes nine other films that found notable success in 2018, with the second, third, and fourth place runner-ups being Mission: Impossible - Fallout, Spike Lee's BlacKkKlansman, and Marvel's animated Spider-Man: Into The Spider-Verse. None, however, could match the critical acclaim and box office domination that Black Panther received. The award comes days after Black Panther failed to secure any trophies at the 75th annual Golden Globes - much to the chagrin of fans, who felt that Black Panther deserved substantial awards recognition for its achievements.
As of now, it's perhaps too early into awards season to assume Black Panther won't receive its due. Most recently, the film landed a Best Adapted Screenplay nomination by the Writer's Guild of America, as well as a Best Picture nomination by the Producer's Guild of America. Both of these acknowledgements increase the film's Oscar potential, and given the success that Black Panther has seen over the past year, there's every reason to believe that this just might be the year that a Marvel movie hits the ultimate high by bagging an Oscar or two. But, when all is said and done, as great as awards are, perhaps the greatest treat for Black Panther fans will come when the much anticipated sequel finally hits theaters.
Source: Rotten Tomatoes
This entry was posted by Screen Rant on January 11, 2019 at 7:01 am, and is filed under TV News. Follow any responses to this post through RSS 2.0. You can skip to the end and leave a response. Pinging is currently not allowed.