Breaking Bad Mobile Game Will Let You Be Your Own Heisenberg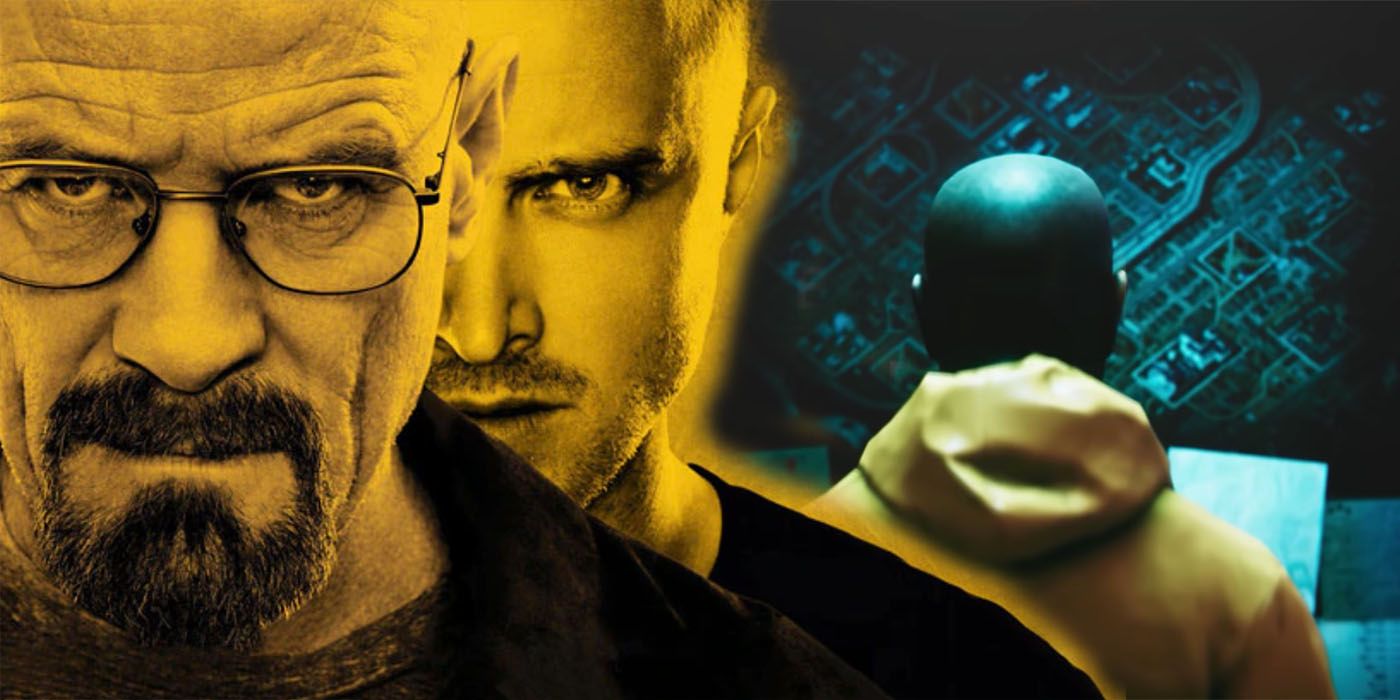 Heisenberg is back as AMC's Breaking Bad returns to screens in an official mobile game. It's been over five years since fans saw Walter White's blue meth empire come crashing down, but he's now set for a comeback of sorts on Android and iOS.
Bryan Cranston and Aaron Paul became household names in Vince Gilligan's gripping drama about a high school chemistry teacher (Cranston) and his bumbling sidekick (Paul) as they tried to become drug lords in the small pond of New Mexico. Breaking Bad won a slew of awards and led to the prequel series Better Call Saul, as well as an upcoming feature film following Paul's Jesse Pinkman after the events of Breaking Bad's finale.
Related: The Breaking Bad Movie Can END Better Call Saul
The Hollywood Reporter reveals that Plamee is developing Breaking Bad: Criminal Elements. Appearing as though it will be set in the midst of the main series timeline, the game will be free-to-play, published by FTX Games, and released later this year. A short promotional clip doesn't give much away, but features a bald video game version of White, wearing his signature cooking suit and placing a pork pie hat on his head.
If Breaking Bad fans are worried about a gaming company handling the IP, Gilligan himself told the site that there's nothing to worry about. He explained that FTX Games "care as much about the details" as the creative team on the actual show, adding that he has "been very impressed with their commitment to building an authentic extension of the series' story universe." He's confident that the game "will be a fun experience for fans, to interact with characters from Breaking Bad in a completely new way."
Although the main focus will be on Walt and Jesse, gamers' paths will cross with the likes of other Breaking Bad favorites, including Gus Fring, Saul Goodman, Mike Ehrmantraut, and more. Alongside standard strategy elements, players will also be met with the moral dilemmas and volatile personalities that made Gilligan's show such a runaway success.
It's important to note that Plamee was the studio behind Narcos: Cartel Wars. The popular mobile game was a spinoff from Netflix's Narcos and tasked players with running their own drug cartel. FTX Games is also reportedly working on titles for The Walking Dead and Criminal Minds. Whether Breaking Bad: Criminal Elements will be a carbon copy of Cartel Wars remains to be seen, but either way, it looks promising for fans of Gilligan's Breaking Bad world.
Source: The Hollywood Reporter
This entry was posted by Screen Rant on January 12, 2019 at 8:01 am, and is filed under TV News. Follow any responses to this post through RSS 2.0. You can skip to the end and leave a response. Pinging is currently not allowed.