Bryan Singer Faces New Sexual Misconduct Allegations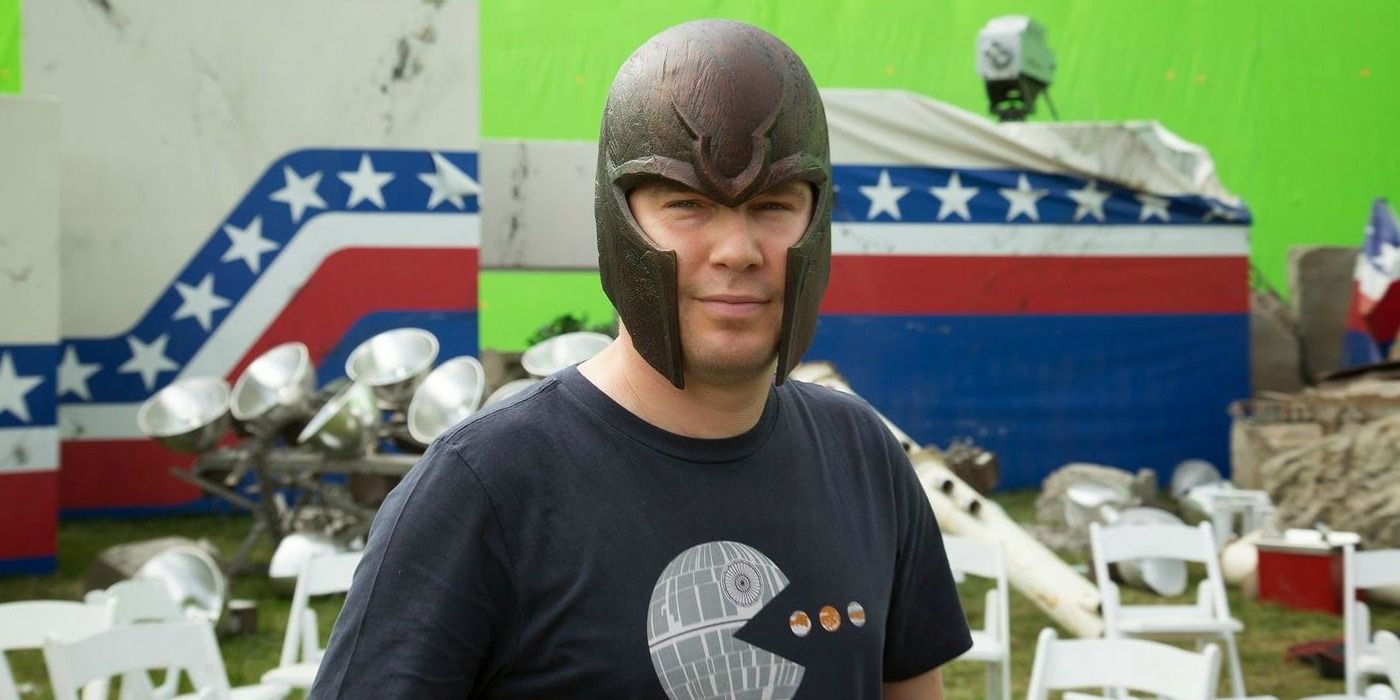 Director Bryan Singer is facing new allegations of sexual misconduct with underage boys. Having already made his name in the '90s with films like the Oscar-winning crime mystery The Usual Suspects, Singer directed the first X-Men movie in 2000 and went on to helm three more films in the Marvel comic book-based franchise. Most recently, Singer called the shots on Bohemian Rhapsody, a biopic about the band Queen and singer Freddie Mercury's rise to stardom. However, he was fired part-way through production following an unexplained absence and for reportedly clashing with the movie's cast and crew. Singer later claimed he was caring for a sick parent, during his absence.
Shortly after Singer was fired from Bohemian Rhapsody in December 2017, he was hit with a lawsuit alleging that he raped Cesar Sanchez-Guzman during a yacht party back in 2003. The case, which is still pending, wasn't the first allegation made against the director, either. In April 2014, Singer was charged with having raped Michael Egan III when he was 17, as part of a case that was later dropped. Now, the filmmaker has been hit with even more allegations of sexual assault and abuse against underage boys.
Related: Bryan Singer Criticized For Celebrating Bohemian Rhapsody's Golden Globes Win
The Atlantic has published a report in which four men allege that Singer had sexual encounters with them when they were underage teenagers in the '90s. One of them, Victor Valdovinos, says Singer groped him when he was a 13-year old extra on the set of Apt Pupil. The other three men are identified by pseudonyms, with "Andy" alleging that he and Singer had sex when he was 15, "Eric" claiming he began a sexual relationship with Singer when he was 17, and "Ben" further alleging that he and Singer had sex when he was 17-18. Singer is also accused of having sexually harassed all four men and used alcohol and drugs to get people to have sex with him.
Originally, this report was expected to be published by Esquire, which the article's authors - Alex French and Maximillian Potter - are affiliated with as a writer and editor, respectively. Singer actually posted a response to his Instagram in anticipation of the article being published by Esquire last October, and his attorney, Andrew Brettler, has since denied to The Atlantic that Singer ever engaged in sex with underage boys and disputed his accusers' accounts of events. French and Potter's investigation was conducted during a twelve-month period and the pair spoke to 50 sources throughout the course of their research.
Bohemian Rhapsody received five Oscar nominations this week, including nods for Best Picture and Actor. Singer, however, was not nominated for his direction, nor was he mentioned by the movie's cast and producers during their acceptance speeches at the Golden Globes ceremony earlier this month (when Bohemian Rhapsody won for Best Motion Picture - Drama and Best Actor - Drama). The film's creatives and Fox have been criticized for neither addressing the allegations against Singer - who remains the sole credited director on Bohemian Rhapsody - nor even mentioning his name throughout their promotional campaign this awards season. Singer himself is slated to direct Millennium's Red Sonja reboot next.
UPDATE: Singer has issued an official response to these new allegations (via E! News):
"The last time I posted about this subject, Esquire magazine was preparing to publish an article written by a homophobic journalist who has a bizarre obsession with me dating back to 1997. After careful fact-checking and, in consideration of the lack of credible sources, Esquire chose not to publish this piece of vendetta journalism. That didn't stop this writer from selling it to The Atlantic. It's sad that The Atlantic would stoop to this low standard of journalistic integrity. Again, I am forced to reiterate that this story rehashes claims from bogus lawsuits filed by a disreputable cast of individuals willing to lie for money or attention. And it is no surprise that, with Bohemian Rhapsody being an award-winning hit, this homophobic smear piece has been conveniently timed to take advantage of its success."
French and Porter have also issued a statement that explains why their report was published by The Atlantic, rather than Esquire:
Source: The Atlantic
This entry was posted by Screen Rant on January 23, 2019 at 6:01 am, and is filed under TV News. Follow any responses to this post through RSS 2.0. You can skip to the end and leave a response. Pinging is currently not allowed.