Captain Marvel Gets Stunning Comic-Style Empire Magazine Cover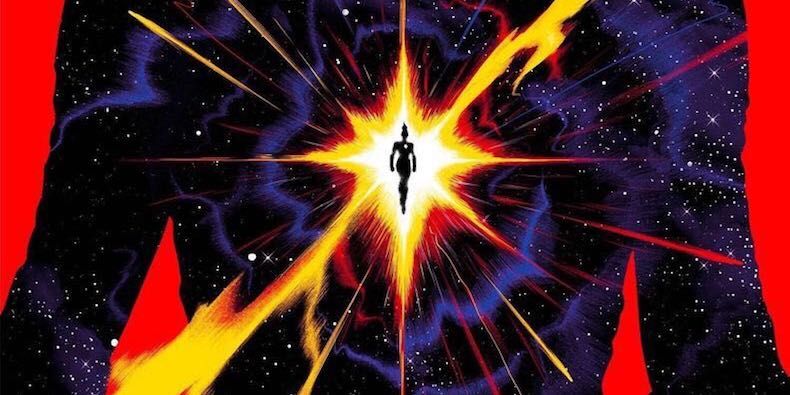 Empire Magazine features Marvel superhero Captain Marvel in a stunning new comic-style cover. She's taking the lead of the MCU according to Kevin Feige, and not only that, Captain Marvel is set to take pop culture by storm in 2019. Brie Larson has the task of playing the first female superhero to lead her own MCU movie, with able support from Samuel L. Jackson as a younger, two-eyed Nick Fury.
Though the movie doesn't come out for several months, fans have already been treated to a ton of clues about how the MCU will depict Carol Danvers. One big surprise is that, at least according to Jackson, Captain Marvel possesses time traveling ability (a talent that could come in very handy when the character crosses over to Avengers: Endgame later in 2019). All signs point to a monster opening for Captain Marvel when it hits theaters, with projections suggesting the film could pull in up to $160 million in its opening weekend.
Related: Every MCU Movie Captain Marvel Is A Direct Prequel To
The hype-train for Captain Marvel clearly doesn't need much more fuel. Nevertheless, Empire Magazine has tossed a little more coal into the furnace with their new cover, a stunning comic-style image featuring two incarnations of Carol Danvers. The cosmic theme runs strong in the image, which features a large depiction of Danvers and a smaller depiction of her "mohawked" Starforce incarnation within. See the image below:
It's another striking image to add to the stream of Captain Marvel-related content that has been steadily flooding the internet over recent months, as anticipation builds ahead of the character's arrival in the MCU. Recently, Disney released 10 character posters giving fans another look at Carol Danvers, but also offering them good glimpses of several supporting characters including Minn-Erva (Gemma Chan), Korath the Pursuer (Djimon Hounsou), Talos (Ben Mendelsohn), Maria Rambeau (Lashana Lynch) and of course Carol's beloved cat Goose. Three Captain Marvel trailers have also been released, teasing everything from Carol Danvers' origin and her involvement in Starforce to the presence of the shape-shifting alien bad guys, the Skrulls.
Indeed, the hype for Captain Marvel has now reached the expected fever pitch. It's not surprising that fans are so excited for the character's arrival, as she adds another huge piece to the puzzle of what the MCU will look like going forward. Clearly, Captain Marvel will be key as the Marvel juggernaut proceeds through Phase 4, a time of transition as the old school Avengers team wraps up its story arc and new characters become more central going forward.
Source: Empire Magazine
This entry was posted by Screen Rant on January 18, 2019 at 8:01 am, and is filed under TV News. Follow any responses to this post through RSS 2.0. You can skip to the end and leave a response. Pinging is currently not allowed.