Captain Marvel Images: New Look At Skrulls & Jude Law's Starforce Leader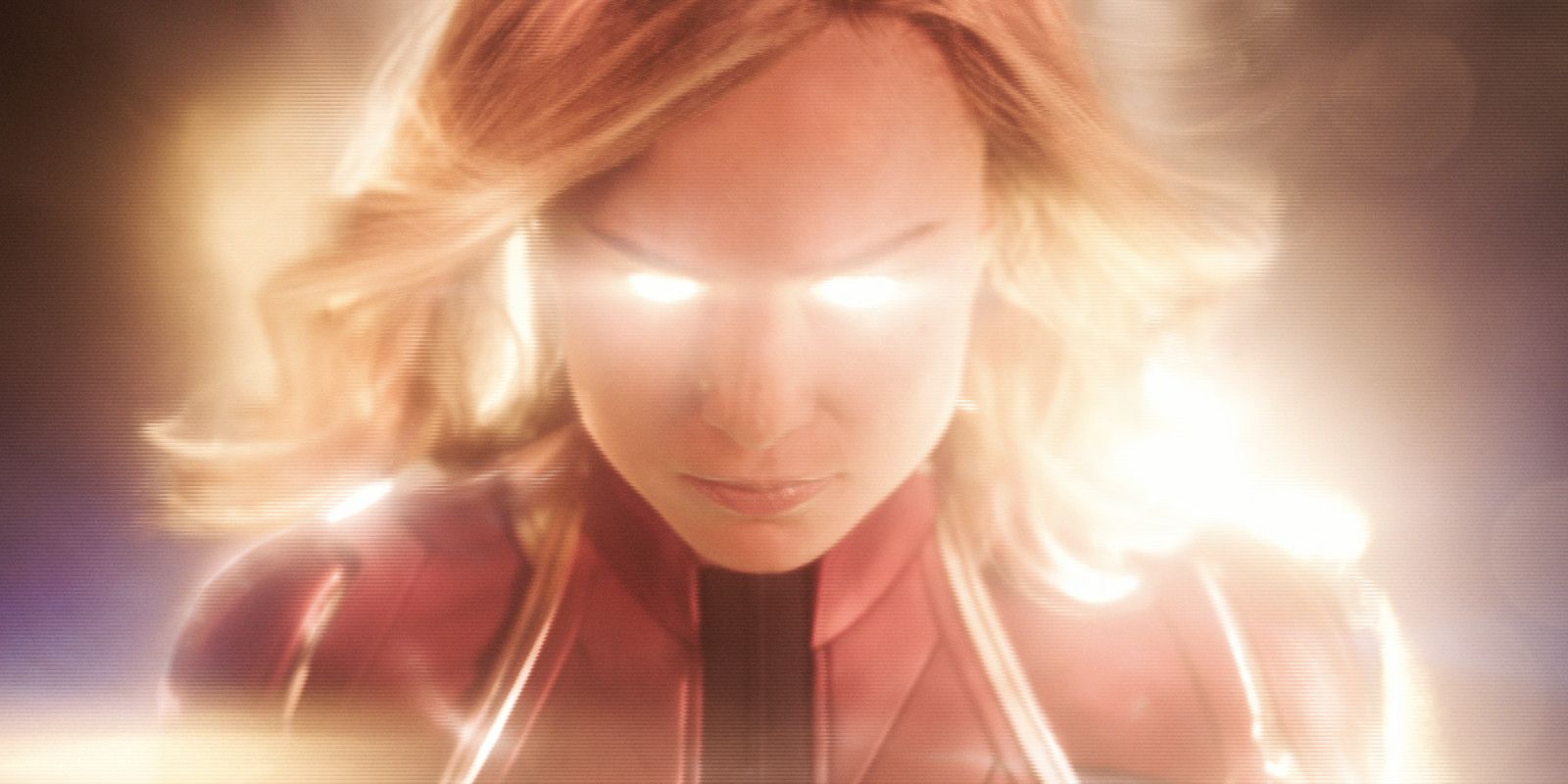 A couple of new images have emerged from the forthcoming Captain Marvel, one featuring the evil Skrulls and the other Jude Law's enigmatic Starforce leader. First announced in late 2014, Captain Marvel immediately attracted a high level of anticipation due to its status as the first female-fronted solo effort in the Marvel Cinematic Universe and this excitement only increased when Brie Larson was later revealed to be taking on the title role. The character's debut was finally teased in a post-credits sequence of last year's Avengers: Infinity War, when Nick Fury sent out a distress call to Captain Marvel shortly before being hit by Thanos' snap.
With less than two months until release, the Disney marketing machine is now in full swing and a steady stream of trailers, TV spots and images are emanating from Marvel Studios. MCU fans have already seen Larson in full superhero mode, as well as her entire Starforce team, a digitally de-aged Nick Fury and a Skrull disguised as an old lady on a bus. Unlike other movies in the Marvel Studios' continuity, Captain Marvel will be set in the 1990s and will reportedly act as somewhat of a prequel to other entries in the franchise.
Related: Captain Marvel Brings Starforce To The MCU - Here Are All 6 Members
Several new Captain Marvel images have now emerged courtesy of Empire Magazine. The first of these highlights Ben Mendelsohn's Talos, leader of the Skrulls, alongside one of his pointy-eared green comrades. The second image features Law's Starforce leader clearly in the midst of battle and with him is Bron-Char, a Kree warrior portrayed by Rune Temte. Brie Larson also shared the cover image for the forthcoming issue, which features her own character flanked by both Law and Mendelsohn. This comes shortly after Empire revealed an exclusive subscriber-only comic-inspired cover design for the same issue.
While neither image reveals anything new about Captain Marvel's plot or its characters, they do both highlight the incredible visuals present on both sides of the Kree-Skrull war. Mendelsohn is almost unrecognizable in his costume and makeup, but his look has been well-received by fans, delivering a balance of authenticity to the source material and modern MCU aesthetics.
The second image gives fans a flavor of Captain Marvel's backdrop of intergalactic war and is also bound to stoke the already-blazing debate over who exactly Jude Law is playing. Unlike the rest of the cast, the identity of Law's character has been largely kept secret, with many speculating that he's Mar-Vell, a predecessor to the Captain Marvel title. This rumor was seemingly confirmed by Disney, but the offending statement has since been removed.
Source: Empire
This entry was posted by Screen Rant on January 21, 2019 at 2:01 am, and is filed under TV News. Follow any responses to this post through RSS 2.0. You can skip to the end and leave a response. Pinging is currently not allowed.