Captain Marvel Producer Confirms Yon-Rogg Is In The Movie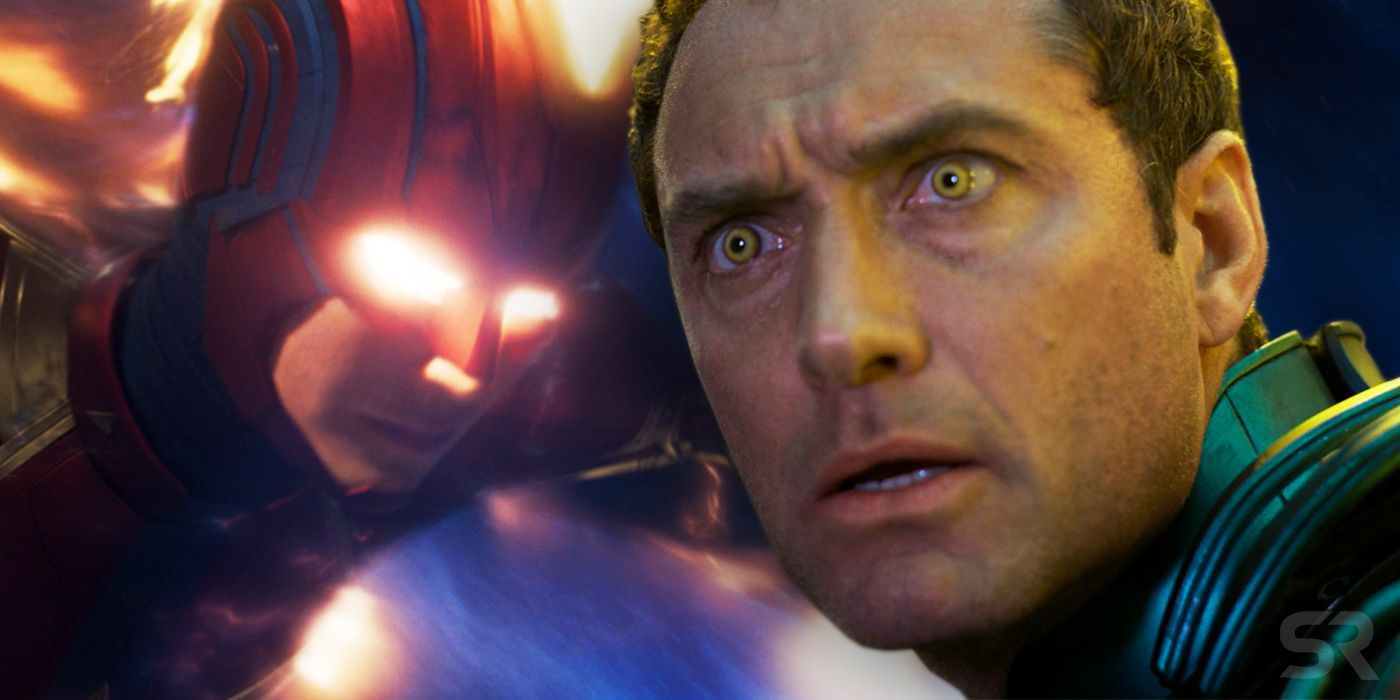 Producer Jonathan Schwartz confirms Yon-Rogg is going to appear in Captain Marvel. Marvel Studios is building anticipation for their first female led movie by revealing new information, but not everything about Brie Larson's solo movie has been revealed. The Anna Boden and Ryan Fleck directed movie is not going to be a traditional origin story for Carol Danvers either.
Unlike many of Marvel's past origin films, Captain Marvel is going to begin with her already having her super powers. Carol will be a Starforce soldier for the Kree, who only then begins to remember her previous life when she crashes on Earth. This is a departure from Carol's origin in Marvel comics, where she had been kidnapped by Yon-Rogg (a Kree villain) and her interaction with a Kree machine known as a Psyche-Magnitron changed her DNA to give her powers.
Related: Screen Rant's Captain Marvel Set Visit Report
Screen Rant had the opportunity to visit the set of Captain Marvel and speak to a variety of people involved with the film, including producer Jonathan Schwartz. During the roundtable interview, Schwartz was asked whether or not Yon-Rogg would be featured in Captain Marvel due to his prominent role in Carol's comic origin, and he confirmed that he will. Schwartz said, "Yon-Rogg does pop up, yeah. He's an important part of the mythology."
This is the first confirmation from someone directly involved with Captain Marvel that Yon-Rogg is in the movie, and it should help fans make sense of an ongoing discussion regarding the identity of Jude Law's character. When Law was originally cast in Captain Marvel, several reports claimed he was playing Mar-Vell, the original Captain Marvel in the comics. This was believed to be true despite the actor playing coy about his character's identity with the press, but questions about his role started to rise when even Marvel began vaguely referring to him as Starforce Commander. Theories then started to pop up that he may actually be playing Yon-Rogg, which looked to be both confirmed by toy boxes and denied by official captions of photos. Now that we know for sure that Yon-Rogg is in the movie in some capacity, Schwartz's comment could be the best piece of evidence to this being who Law is playing.
Schwartz didn't get too in-depth about the magnitude of Yon-Rogg's role in Captain Marvel, though, so it may still be possible that the Kree villain has a small role and is not who Law is playing. That said, with Yon-Rogg confirmed to be in the movie, someone has to be playing him, and Law is the clear frontrunner to do so. But, given just how much secrecy and confusion there has been regarding Law's character and Yon-Rogg's role, it may not be till Captain Marvel hits theaters that we know for sure.
This entry was posted by Screen Rant on January 11, 2019 at 8:01 am, and is filed under TV News. Follow any responses to this post through RSS 2.0. You can skip to the end and leave a response. Pinging is currently not allowed.