Channing Tatum May Be Interested in Directing Gambit Himself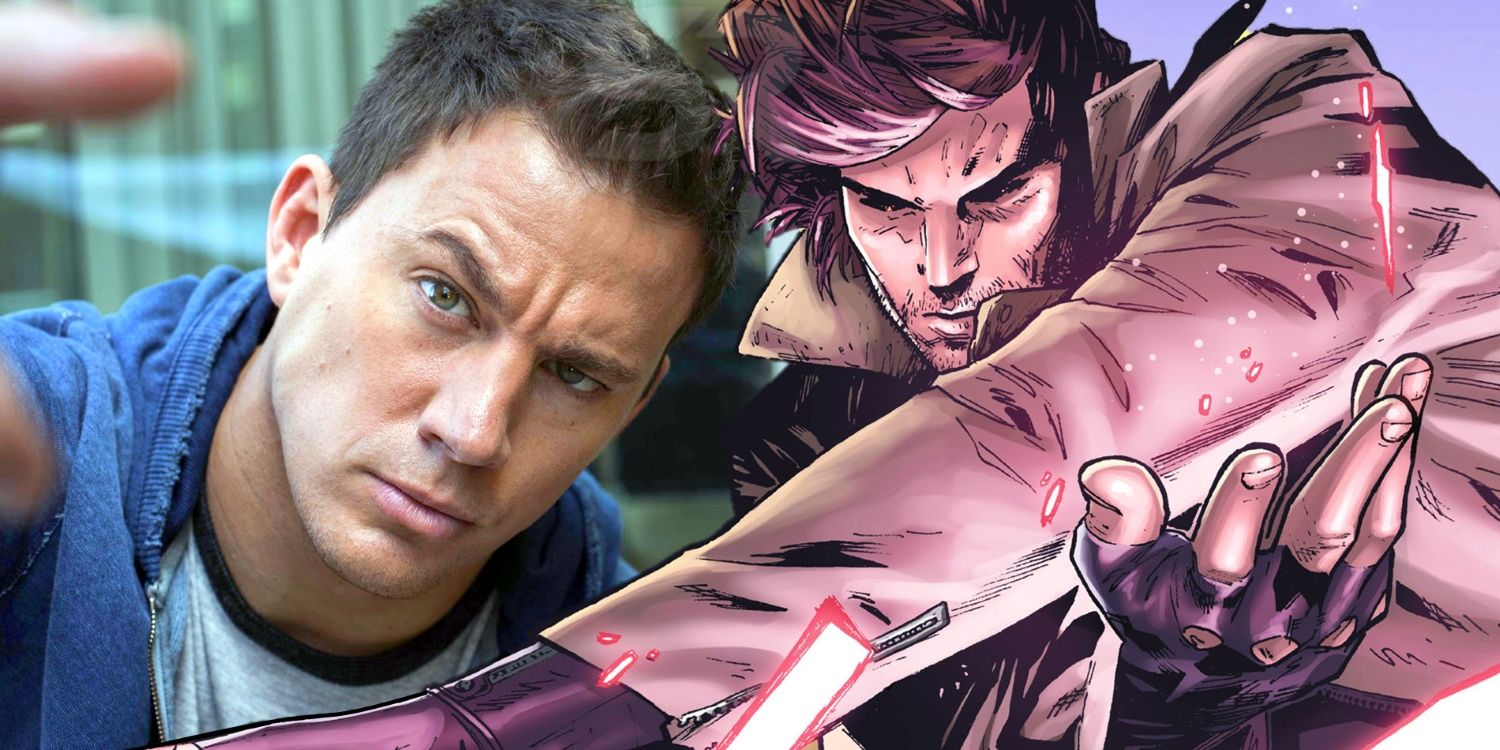 Channing Tatum reportedly might direct Gambit himself after all of the film's prior troubles. Tatum joined Fox's growing X-Men franchise back in 2014 to play Remy LeBeau in a solo Gambit movie. At the time, Fox was leading up to the release of X-Men: Days of Future Past and had plans to expand the X-Men franchise through solo movies and more team ups, with Gambit set to hit theaters in 2016 originally.
Despite having Tatum firmly attached to play the Ragin' Cajun, Gambit has struggled mightily to make positive steps. Rupert Wyatt was the first director to join in June of 2015, but left not too long after in September of the same year. After looking at several high profile names, Doug Liman became attached in November 2015 and stayed onboard for nearly a year before departing in August of 2016. Gore Verbinski then signed on in October 2017 and development appeared to finally hit its stride, but then Verbinski also left at the start of 2018. It has now been over a year and no replacement has been named, and apparently Tatum may just do it himself.
Related: Every Superhero Movie That Was Supposed To Release in 2018 (But Didn't)
Deadline revealed this piece of information as part of a story about Tatum changing his talent representation. This is where they mentioned Tatum's desire to get Gambit off the ground, so much so that he might direct the movie himself. It is unclear if any official talks between Fox and Tatum have taken place, though, to actually make this possibility a reality.
Tatum is already set to be the star and a producer on Gambit, so his involvement would only become more prominent if this did happen. He's never directed a movie before, so this would be quite the project to make his directorial debut. Fox certainly isn't afraid of directors making their debuts on an X-Men film, though, as longtime writer/producer Simon Kinberg is making his with Dark Phoenix.
Unfortunately for Tatum, it is very unlikely that he'll get a chance to see this through, whether as a director or just the star. It has recently been rumored that Gambit has been shelved as a result of Disney's pending acquisition of 20th Century Fox. This deal will result in all Marvel characters and properties being brought under the Marvel Studios brand. Kevin Feige's plans for these new characters have yet to be revealed, as Marvel cannot legally do so until the deal closes. The deal is expected to be finalized in just a few weeks, so even if Gambit hasn't officially been canceled yet, it may just be a matter of time. That said, maybe Feige can see Gambit being one of the MCU's first mutants and Tatum can actually see this project all the way through.
Source: Deadline
This entry was posted by Screen Rant on January 20, 2019 at 7:01 am, and is filed under TV News. Follow any responses to this post through RSS 2.0. You can skip to the end and leave a response. Pinging is currently not allowed.