Creepshow TV Show Adapting Stephen King's Disturbing Story Survivor Type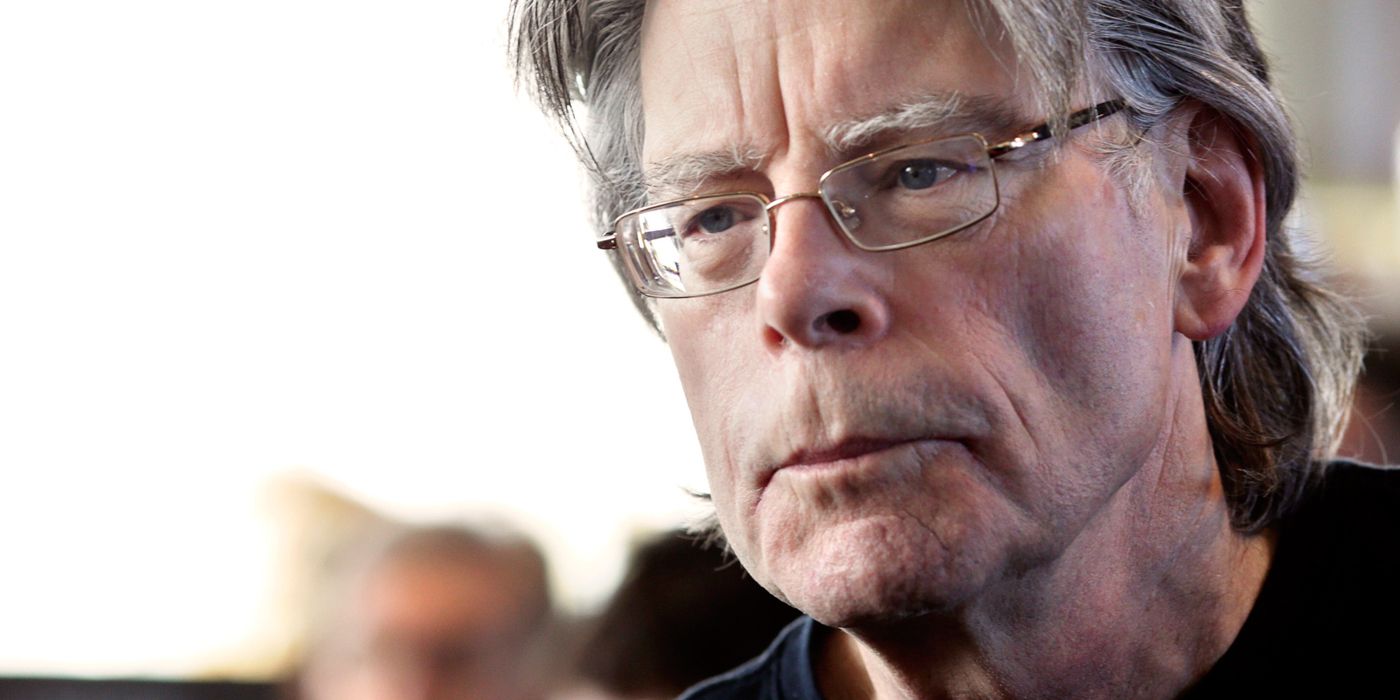 Shudder's Creepshow anthology TV show will reportedly adapt Stephen King's disturbing short story "Survivor Type," from his 1985 collection Skeleton Crew. King is involved in developing the Creepshow series, together with his son Joe Hill (who is himself a best-selling author) and Walking Dead makeup wizard and episode director Greg Nicotero.
King of course produced and appeared as an actor in the original Creepshow movie from 1982, playing a country bumpkin who becomes infected with a bizarre alien virus after touching a meteor. Directed by George Romero, that film was inspired by the EC and DC horror comics of the 1950, and has gone on to become regarded as a classic horror film in its own right. The new TV series from Nicotero, King and company will carry on the anthology tradition of Creepshow and other horror series like Tales From the Crypt.
Related: The Best Horror Movies of 2018
Now thanks to a report from Production Weekly (via Geektyrant), it's been revealed that the classic King story "Survivor Type" will be adapted as one of the six episodes of Creepshow. Originally published in the 1982 horror anthology Terrors, and later reprinted in King's best-selling collection Skeleton Crew, "Survivor Type" concerns a surgeon named Richard Pine who survives a plane crash only to find himself stranded on a desert island. Over the course of the story, which is presented as Pine's diary entries, the surgeon's will to live pushes him to incredibly extreme lengths, including amputating his own limbs and eating them.
A story about a doctor slowly chopping himself up and eating his own flesh would seem a perfect fit for Creepshow, which in the spirit of the original movie, will be about sardonic humor as much as horror. In fact, EP Nicotero said in an interview at NYCC that the show's tone will vary from episode-to-episode, with some being funny and others being flat-out horrific. Nicotero said the episodes will also be fluid in terms of length, which obviously gives writers and directors more freedom to do each story justice.
Given the incredibly extreme subject matter of the story, not to mention the technical challenge of depicting a man who cuts off his own legs and eats them, it's no surprise that "Survivor Type" stands as one of the few truly classic King stories that has never yet been adapted. As Creepshow EP and director Nicotero has shown with his work as the chief makeup wizard on The Walking Dead, there is no challenge he will not undertake when it comes to presenting human bodies in horrific states of decimation, which makes him arguably the perfect man to finally bring "Survivor Type" to the screen.
Source: Production Weekly (via Geektyrant)
This entry was posted by Screen Rant on January 18, 2019 at 9:01 am, and is filed under TV News. Follow any responses to this post through RSS 2.0. You can skip to the end and leave a response. Pinging is currently not allowed.