Criminal Minds Ending With 10-Episode Season 15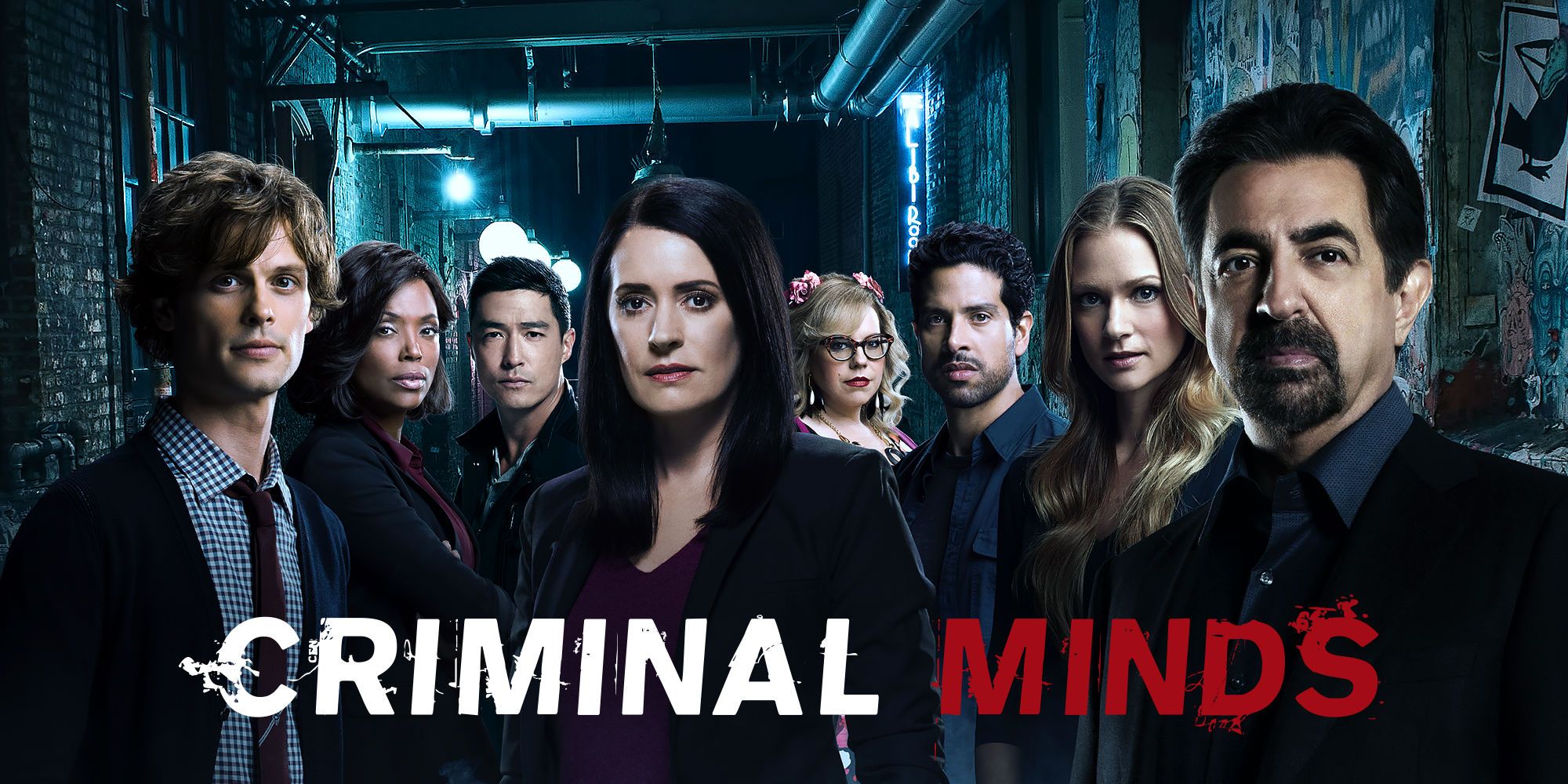 CBS renews Criminal Minds for its 15th and final season that will be composed of only 10 episodes. One of the longest-running scripted series ever, the show centers around a group of FBI behavioral analysts who use their expertise in solving serial crimes. Starting in 2005, the police procedural will end its run with a total of 325 episodes, joining the Top 20 of all time list for most TV episodes. The announcement of the show's cancelation follows another one from the network with a fellow regular hit in The Big Bang Theory wrapping up after 12 years.
Criminal Minds has endured multiple lead changes, the latest and arguably biggest of which came after Thomas Gibson (Aaron Hotchner) was surprisingly fired shortly after season 12 began due to an altercation with the staff member. Many were worried that his absence will ultimately spell the end of the series considering that he had been the leader of the team. But people behind the project were able to craft a way to write him out of the show, resulting in a major revamp in the BAU with the addition of new personnel. Shemar Moore's (Derek Morgan) exit was also a huge one but it was properly made with the actor deciding his departure. Despite multiple cast changes, the series remains a fan-favorite, so news of its cancelation is tough to swallow for its loyal viewers.
Related: Jim Parsons On Why The Big Bang Theory Needs to End
Deadline reports that CBS has renewed Criminal Minds for another year which will also be its final one. Composed of a scaled down number of episodes (10), the police procedural will begin production for season 15 right after they wrap up filming for its 15-episode 14th season. Oddly, there's really no concrete reason for the series to be canceled as it continues to rack viewership ratings for the network and even in streaming platforms. But it can be remembered that it was on the verge of cancellation last year before it was renewed last minute, which is why showrunner Erica Messer made the decision to end the series while it's still top-performing.
While the cast and crew are still a long way from starting work on season 15, the narrative for Criminal Minds has, apparently, all been laid out. The report reveals that it'll be more serialized than procedural - a typical move when ending similar shows. Joe Mantegna's David Rossi will be at the forefront of the storytelling as the show's final unsub will have a connection with him. Criminal Minds have often provided its cast members their own plotlines intertwined with weekly cases, and for the most part, they've become their best stories making fans really excited for what lies ahead. Giving Rossi the spotlight on its final season only seems fitting; being the most veteran out of all the agents, it makes sense that he's pissed off several people during his career.
Given that it'll be Criminal Minds' final season, of course, fans are wondering if they'll see Hotch or Morgan in the show's last 10 episodes. As early as now, it's almost certain that Derek will somehow find himself back with his former BAU colleagues. Since he left service, he's returned to reteam with his old gang a couple of times. As for Hotch, it's still difficult to say. Loyal viewers of the show will be thrilled to see the former leader for one last time. And despite giving him a solid reason for abruptly leaving the bureau, it's not that difficult finding a way to include him in season 15. That said, it'll all depend on whether or not Messer and the rest of the crew will want to work with Gibson again considering how messy his firing was.
Source: Deadline
This entry was posted by Screen Rant on January 11, 2019 at 5:01 am, and is filed under TV News. Follow any responses to this post through RSS 2.0. You can skip to the end and leave a response. Pinging is currently not allowed.