Daredevil Star Charlie Cox Experiencing 'Sadness' & 'Anger' Over Cancelation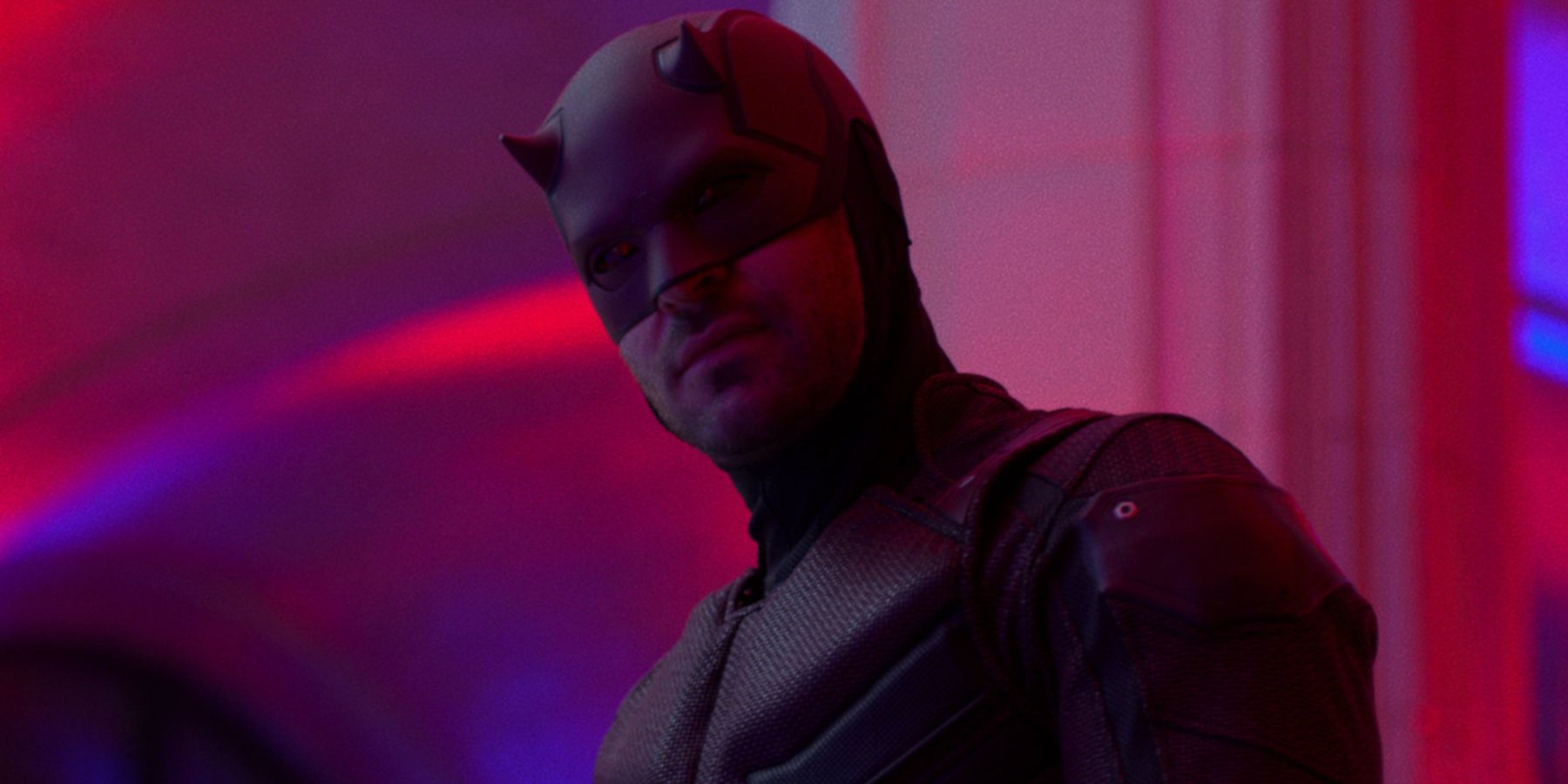 The star of Netflix's Daredevil, Charlie Cox, still experiences sadness and anger over the fact that his show won't be returning for a fourth season on Netflix. Cox joined the series back in 2014, with the first season airing on the streaming service in 2015. Cox plays the vigilante known as Daredevil, as well as his alter ego, Matt Murdock.
Even though Daredevil got rave reviews beginning with the first season, Netflix canceled Daredevil after three seasons. The news came a few weeks after Netflix canceled some of their other superhero shows, including Iron Fist and Luke Cage. After Netflix announced the cancelation, fans launched a #SaveDaredevil campaign to try to keep the show going, but that doesn't seem to be changing the streaming service's mind. Cox has spoken about Daredevil's cancelation before, but he now has more to say about the situation.
Related: Deborah Ann Woll Says The Punisher Season 2 is 'Most Likely' The Last
Speaking with ComicBook about Netflix canceling Daredevil, Cox revealed that he is still experiencing sadness and anger to this day over the situation. In his statement, Cox speaks about the respect he has for the #SaveDaredevil campaign, while also expressing hope that Netflix will listen to fans and bring the series back for more seasons. Cox's reaction to the #SaveDaredevil campaign as well as his full statement can be read below:
"Just thank you. Just, thank you, and it's so cool that people care that much, and it's difficult because I love the character so much, I love the show so much that I'm feeling the same feelings. I'm feeling the disappointment, I'm feeling the sadness, I'm feeling the anger about it and I'm trying not to...I don't wanna get my hopes up, because obviously, I know that an online petition doesn't necessarily mean anything's gonna happen, but also, you hope that in this day and age the people who make those decisions do listen to what's going on online and if we make a big enough splash then maybe something can be done."
While several of the Netflix Marvel shows have been canceled, fans still have a few other shows that are continuing, for now. The second season of The Punisher is releasing in just a few days, which brings back Jon Bernthal as Frank Castle as he goes head to head with the classic Punisher villain Jigsaw. Jessica Jones will also be returning for a third season at some point in 2019, but the season doesn't currently have a release date. The Defenders also hasn't officially been canceled, but that series was always thought to just be a limited mini-series, so a second season is incredibly unlikely. These shows haven't been canceled just yet, but Netflix could just be waiting for the new seasons to drop before they announce the cancelations.
When Iron Fist was canceled, it wasn't that big of a surprise since the series hadn't gotten great reviews since the beginning, but the cancellation of Luke Cage the following week was surprising since the show had grown a big fan base. Daredevil being canceled was the most shocking of the three announcements since the series had been critically acclaimed since season 1, and the third season had recently premiered on Netflix. There is always hope that the character Daredevil will be included in bigger Marvel projects now that the TV series has been canceled, but for now, fans are probably feeling the same emotions that Cox is.
Source: ComicBook
This entry was posted by Screen Rant on January 16, 2019 at 5:01 am, and is filed under TV News. Follow any responses to this post through RSS 2.0. You can skip to the end and leave a response. Pinging is currently not allowed.