Dark Phoenix: Jessica Chastain's Villain Controls Jean Grey in New Image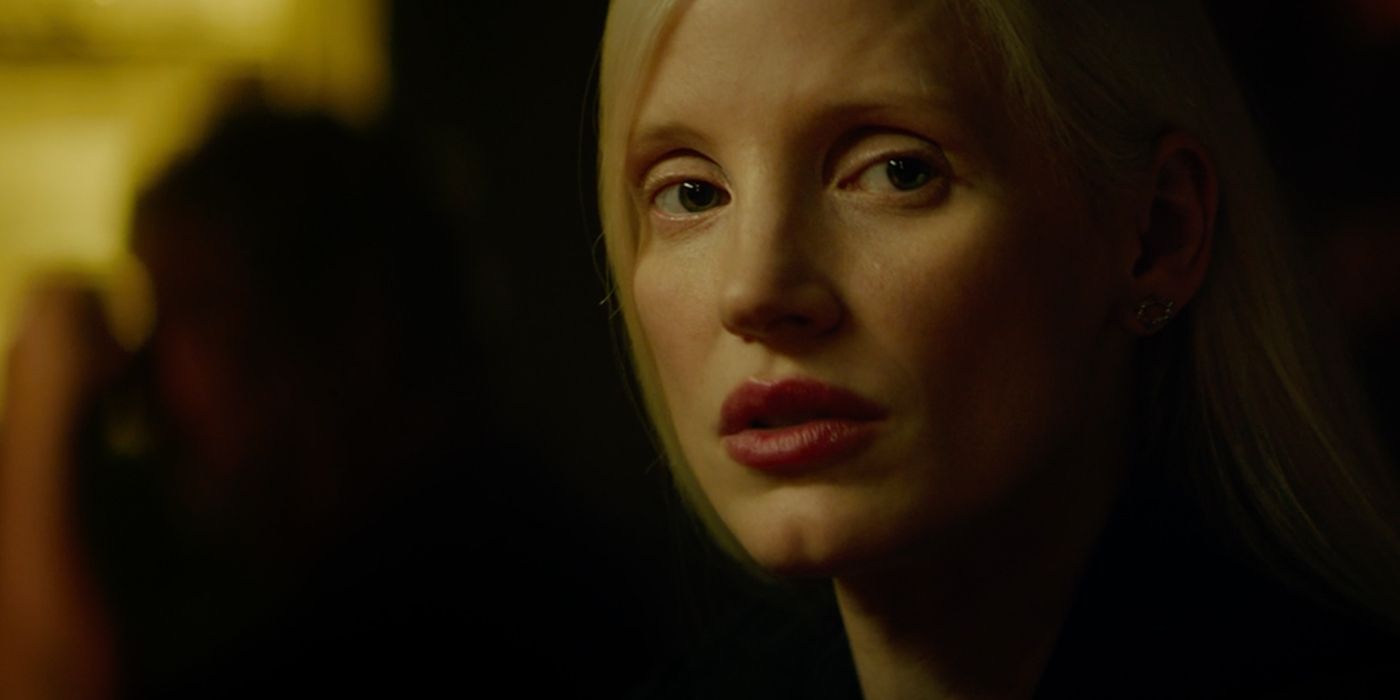 Jessica Chastain's yet-to-be-named Dark Phoenix character manipulates Sophie Turner's Jean Grey in a brand new image. Directed by Simon Kinberg, the upcoming flick is expected to be the final main X-Men film from Fox before rights to their Marvel characters return to Marvel Studios following Disney's acquisition of Fox's movie and TV assets that is set to be finalized this March.
Based on Chris Claremont's The Dark Phoenix saga, the forthcoming film will fulfill the promise of Jean Grey fully transforming into the Dark Phoenix teased at the end of X-Men: Apocalypse. Dark Phoenix will see the return of the original heroes in the prequel film timeline, possibly for the final time, like James McAvoy's Professor X, Michael Fassbender's Magneto, Jennifer Lawrence's Mystique, and Nicholas Hoult's Beast. The first trailer of the movie was released back in September, and with its release slowly inching near, new marketing materials are rolling out including this latest image.
Related: Dark Phoenix: Michael Fassbender Explains Magneto's Mutant Sanctuary
A new promotional still for Dark Phoenix has been released posted on Twitter by Universo X-Men. The image offers a brand new look at Chastain's unknown character seemingly manipulating Jean Grey. It's hard to gauge at what point this takes place in the film based on what's revealed in the trailer, but it appears that this is part of the villain's plan of taking advantage of Jean while she's at her lowest. Check out the image below:
Despite rolling out a few promotional materials for Dark Phoenix, Fox continues to be mum about Chastain's role in the film. Since her casting came to light, fans have been speculating who she'll play in the film and how she factors in Jean's story, considering that she appears to be particularly interested in her. At one time, it was believed that she's playing a gender-swapped version of the X-Men villain, Mastermind, which fit the bill regarding what's currently known about her role in the movie. In the Dark Phoenix saga, the Mastermind manipulates Jean for his own benefit - seemingly the same thing that Chastain is doing to Turner's character. But Kinberg has already denied rumors, saying that she is a mix of different key players from the comics, meaning she's an entirely new character. This makes it more difficult to gauge what she'll be doing in Dark Phoenix.
That said, if Dark Phoenix will feature a brand new character who is tipped to play a major role like Chastain's villain, it's curious if that means that the film will be significantly different from its source material. This is especially pivotal considering that fans have previously been burned by Fox with regard to adapting the Claremont narrative on the big screen with 2006's X-Men: The Last Stand - something that Kinberg and his team are well aware of, promising that the upcoming take on the storyline will make amends for their previous mistakes. Fans will just have to see for themselves once the project hits theaters in the summer.
Source: Universo X-Men
This entry was posted by Screen Rant on January 21, 2019 at 5:01 am, and is filed under TV News. Follow any responses to this post through RSS 2.0. You can skip to the end and leave a response. Pinging is currently not allowed.