DC's New Gods Movie Villains Reportedly Revealed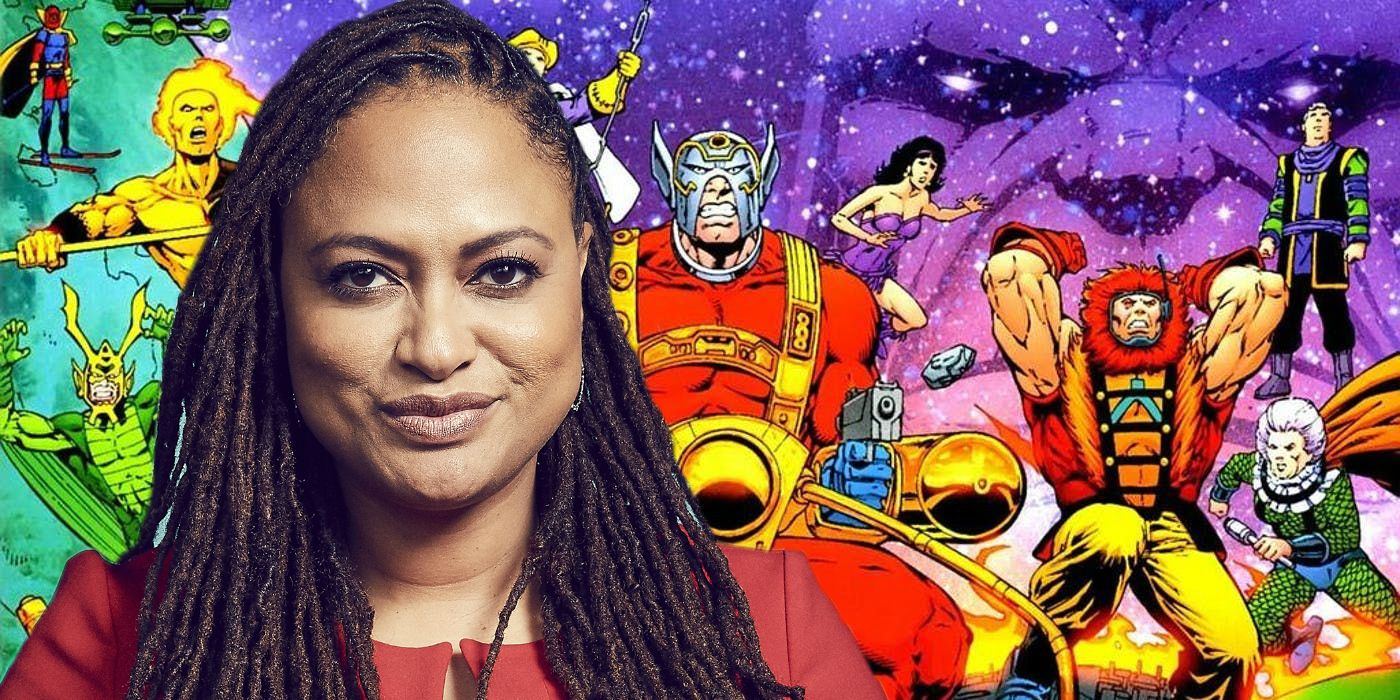 The villains of DC's New Gods movie will reportedly be Granny Goodness and the Female Furies. Warner Bros.' cinematic universe of DC films is currently riding a wave of positivity thanks to Aquaman. The Jason Momoa solo film has grossed over $1 billion at the box office and should give the studio confidence to continue developing their massive slate of projects, especially those with lesser known characters.
One of these films is New Gods, which will see Selma and A Wrinkle In Time's Ava DuVernay direct. She's working on the movie with screenwriter Kario Salem to adapt the Jack Kirby comic book property to the big screen. The DC Extended Universe (as it is unofficially called) has already used several elements from the New Gods comics, such as Steppenwolf appearing in Justice League, but the biggest tease was the presence of Darkseid, the ruler of Apokolips. He is not confirmed to be part of DuVernay's plans for New Gods, but he could be involved based on who the main villains will reportedly be.
Related: Ava DuVernay Continues Teasing Her Work On DC's New Gods Movie
The GWW reports Granny Goodness and the Female Furies will be the villains of New Gods, if the current plan sticks. This news arrives at a point when New Gods is in the early stages of development, so it is still possible that the plans could change as the movie evolves before production. If this is true, though, they will square off with Mister Miracle and Big Barda, the reported leads of the film.
Granny Goodness was created by Kirby back in 1971 when she appeared in Mister Miracle #2. She was ripped from her family at a young age and trained to be one of Darkseid's elite soldiers, an area where she excelled and was soon tasked to find, raise, and train Darkseid's army. This included raising Mister Miracle, who would escape from her clutches. Goodness is also the leader of the Female Furies, a special all-female combat team that serves Darkseid. Big Barda is the former leader of the group, but she left them behind to become a force for good and be with her love, Mister Miracle. The comic story then saw Darkseid task the Furies with killing both Mister Miracle and Big Barda.
As evident by their comic history and prominence in the story of New Gods' heroes, Granny Goodness and the Female Furies are natural choices for the film's villains. If this is the route the film goes, then a similar chain of events could be explored. It is still too early to know for sure that this is the direction New Gods will go, but DuVernay has teased her comic inspirations in the past. These villains haven't been included in her prior social media posts, so she hasn't given any indication this is the direction her movie will go. But, since New Gods has been largely quiet on the developmental front, this rumor (if true) is hopefully a sign that it is making progress and could become a larger priority for the studio soon.
Source: The GWW
This entry was posted by Screen Rant on January 16, 2019 at 9:01 am, and is filed under TV News. Follow any responses to this post through RSS 2.0. You can skip to the end and leave a response. Pinging is currently not allowed.