DC's Swamp Thing Reportedly Casts Power Rangers Star RJ Cyler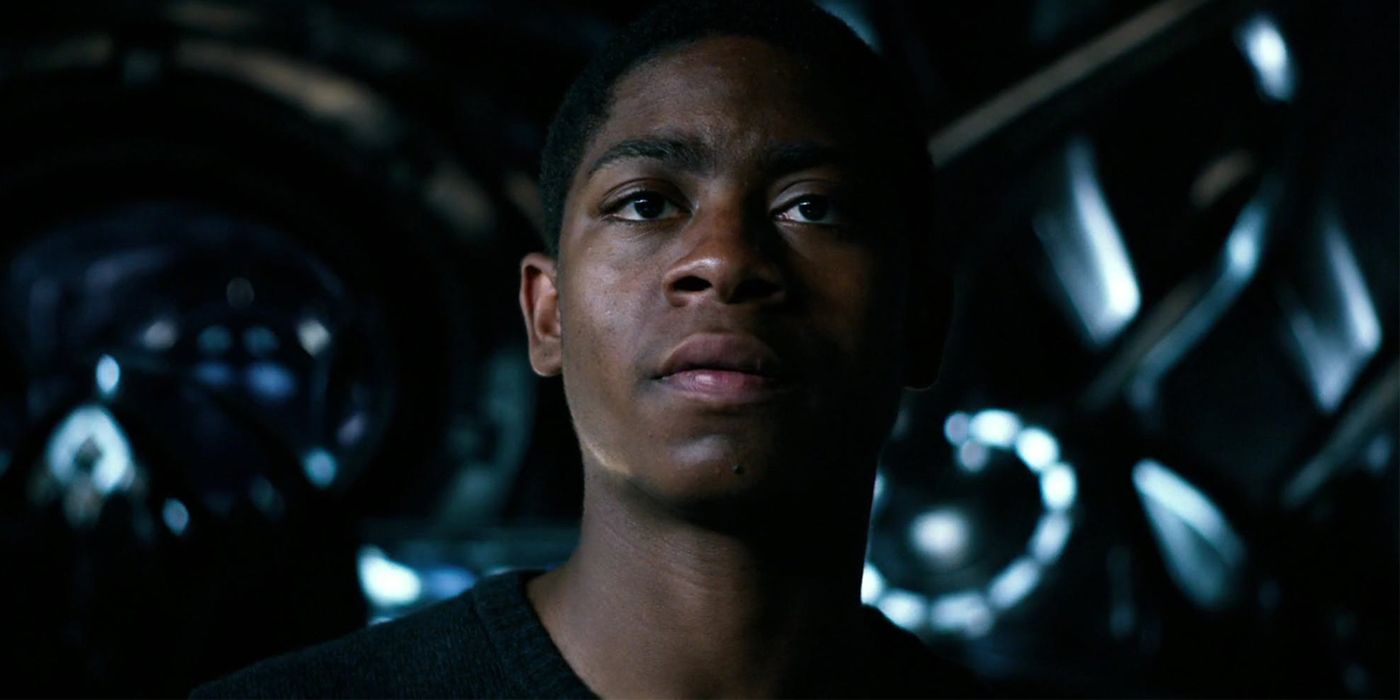 DC's Swamp Thing has reportedly cast RJ Cyler in an as-yet-undisclosed, guest-starring role in its first season. Cyler has numerous credits to his name, including Me and Earl and The Dying Girl and Black Lightning. However, he is probably best known for his role as the Blue Ranger in the recent big-screen Power Rangers reboot.
Going officially into production back in November, Swamp Thing will join Titans and its quirkier sister series Doom Patrol on DC's streaming service. However, the live-action adaptation will have no connection to the other DC Universe shows, including Stargirl, which is also in development. Though the series will be executive produced by James Wan (Aquaman), Len Wiseman will be directing the pilot episode. Wiseman recently shared a behind the scenes sneak peek, giving fans a glimpse at the show's sets and general aesthetic. The core cast has been in place for months now, with Crystal Reed set to play Abby Arcane, and Reed will be joined by Sharknado's Ian Ziering, Jessica Beals, Andy Bean, and Matt Cable. Will Patton and Kevin Durand are also on board, as comic book villains Avery Sunderland and Jason Woodrue (aka Floronic Man), respectively.
Related: All 25 DC Movies & TV Shows Coming In 2019
Swamp Thing is now in the process of rounding out its roster of guest stars; and, though there's no word yet on who Cyler will be playing, he'll reportedly have some part to play in the upcoming series, according to RTF. Equally, it's unknown just how many episodes in which he will be featured.
Cyler was most recently seen in Netflix's Sierra Burgess is a Loser. Between that and his turn in Power Rangers, the actor has come further into prominence in recent years; he was often marked as a standout in both films. In Power Rangers, especially, he received notable acclaim for his performance as the autistic Billy. With the film offering a more grounded approach to the outlandish premise, Cyler was commended for not only contributing to the representation of an autistic hero on-screen, but also bringing a sense of realism to proceedings and authenticity to the role.
With the show increasingly populating its unique world with a collection of heroes and villains, it will no doubt be rife speculation as to which side Cyler will fall on when it comes to saving the town. Equally, whether or not the character will be one familiar from the comics will be firmly up for debate. The fact his character's name is being kept under wraps certainly could indicates that this may be the case. Although the show has mostly been forthcoming with which comic book characters are going to appear, they may be wanting to keep some surprises up their sleeves. Then again, he may just be playing a member of the town who is simply caught up in the chaos. Whatever the case, Cyler will no doubt infuse the role with his own likability and innate charisma.
Swamp Thing will debut on the DC Universe later this year.
Source: RTF
This entry was posted by Screen Rant on January 17, 2019 at 8:01 am, and is filed under TV News. Follow any responses to this post through RSS 2.0. You can skip to the end and leave a response. Pinging is currently not allowed.