DC's Titans Is Now Available Internationally On Netflix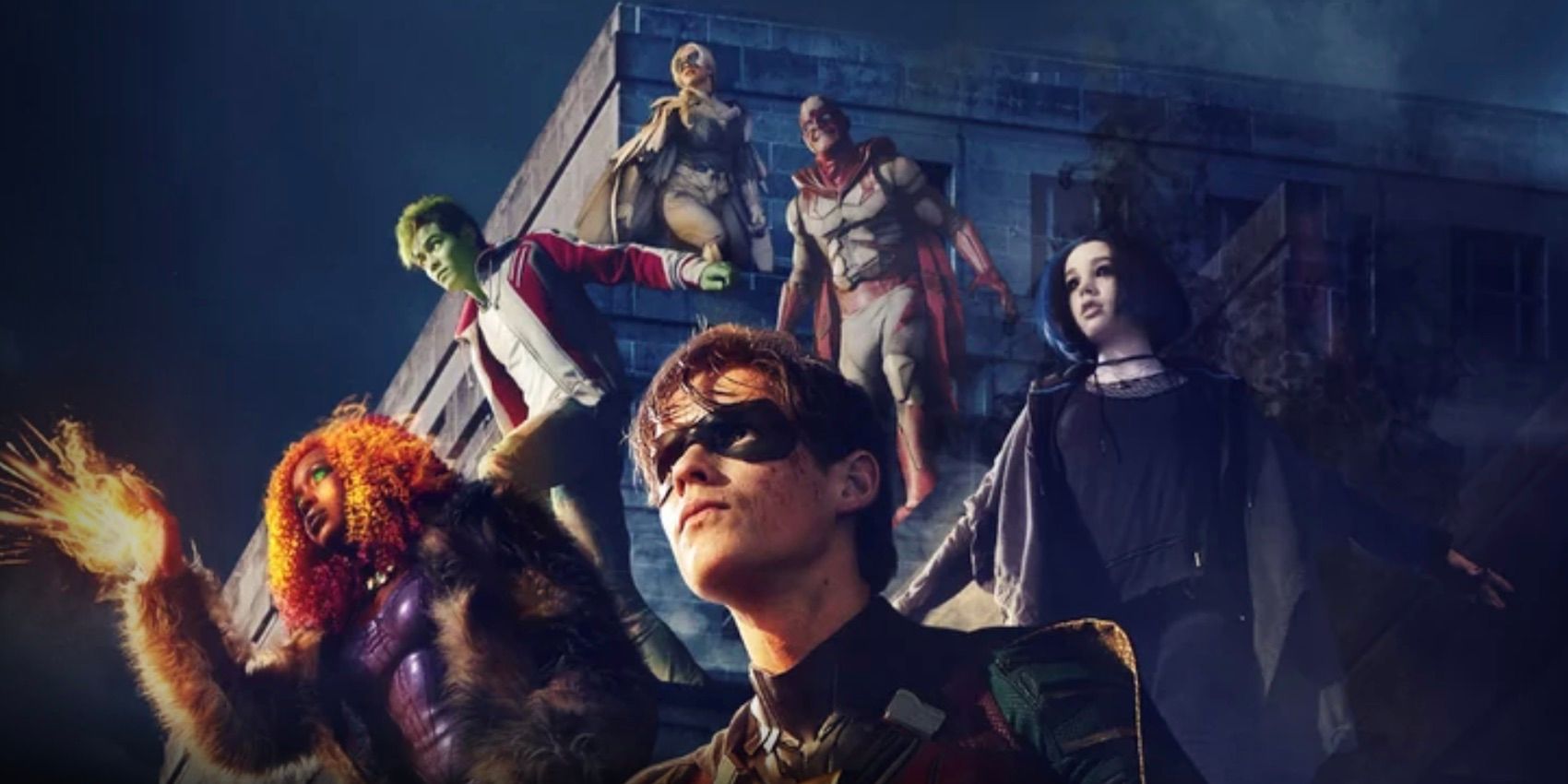 The waiting is finally over DC fans - Titans is internationally available on Netflix as of today. The series was first announced as an exclusive to the DC Universe streaming service as part of a larger original programming plan. Despite the controversy around the shockingly gritty series trailers, the show was quickly considered a major asset, with Titans renewed for season 2 ahead of the series premiere. Shortly after Titans made its debut, Netflix announced that it would be releasing the series internationally, as DC Universe is a US-only service at this point.
Season 1 introduced the core Titans team, and carefully crafted the camaraderie between the band of misfits that defines the franchise. Robin, Starfire, Raven and Beast Boy are introduced with their own personal conundrums to deal with throughout the season. While Dick Grayson's quest to find a life and his soul outside of Batman, and Raven's struggle against her own dark and impending destiny take center stage, the season devotes time to all the universe's new characters, including Jason Todd, Hawk and Dove, and the Doom Patrol, whose own series will premiere on February 15th. It was also revealed that Cyborg would be part of the Doom Patrol - even though he's commonly associated with the Teen Titans - and another unexpected DC character was introduced in the Titans season 1 finale post-credits scene.
Related: What To Expect From DC's Titans Season 2
All 11 episodes of Titans are now available on Netflix internationally. In accordance with the initial release, the streaming service notes its TV-MA rating, violent content, and provided the following description: "After striking out on his own, Batman's former partner Dick Grayson encounters a number of troubled young heroes in desperate need of a mentor." 
Although season 2 of the series is rumored to be starting production as early as next month, nothing has been confirmed about when fans can expect it to be released. DC Universe has their hands full throughout the year, with Young Justice having just premiered its third season and Doom Patrol's solo debut not far behind. Meanwhile, Swamp Thing is set for this summer, while Stargirl and Harley Quinn are planned for the Fall.
Season 1 of Titans set a standard for a new live-action, DC-based universe by holding nothing back in showcasing brutally realistic and brilliantly choreographed fight scenes, meticulous and emotional character development, and intricate but open-ended story lines. With the days of Marvel favorites on Netflix rapidly dwindling, investing in DC's developing line-up in terms of international rights may be an optimal move for the streaming service considering their long-standing streaming deal for the Arrowverse. With more exciting updates from upcoming DC series emerging all the time, 2019 may be end up being a huge turning point for DC on television, especially with Netflix on board.
This entry was posted by Screen Rant on January 11, 2019 at 10:01 am, and is filed under TV News. Follow any responses to this post through RSS 2.0. You can skip to the end and leave a response. Pinging is currently not allowed.