Deadly Class Series Premiere Review: A Mix Of '80s Nostalgia & Comic Book Violence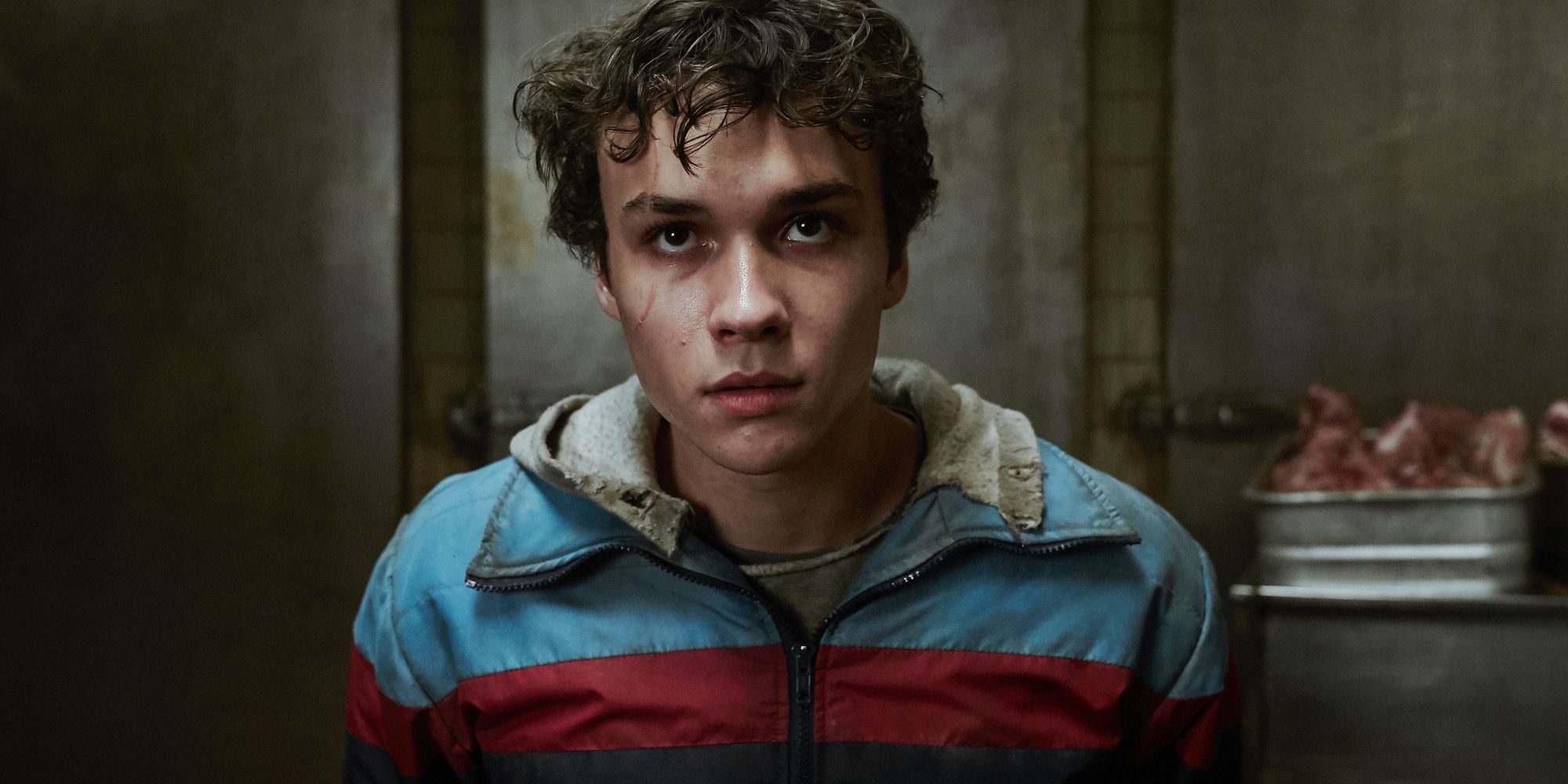 Like the comic book it's based on, SYFY's Deadly Class TV series bears the hallmarks of a number of influences, and as such is a fascinating grab-bag that's unlike any other comic book show on television right now. Executive produced by Joe and Anthony Russo (otherwise known as the guys who helped Thanos kill half the universe in Avengers: Infinity War), with Remender himself serving as co-showrunner along with Miles Orion Feldsott, the series aims to be an ultra-faithful adaptation of the comic book, and one that has a killer soundtrack to boot. 
SYFY dropped the pilot online, through its app, and on demand right before the end of 2018, so its live airing likely won't bring too much in the way of additional fan fare, unless, of course, its forward-facing Gen-X-ness gets those who still watch television on television to tune in after checking the local TV guide. And yet it's that aspect of the show, the period setting of late '80s San Francisco, which not only further sets Deadly Class apart from most everything else on television (with the exception of Stranger Things, The Goldbergs, and GLOW), but makes it worth tuning in for. Well, that and the fact that it's about a secret school for assassins run by Benedict Wong's mysterious Master Lin. 
For those unfamiliar with the comic, Deadly Class concerns a young homeless teen, Marcus Lopez (Benjamin Wadsworth), who is recruited into King's Dominion, the aforementioned school for future professional killers. Marcus has acquired some dark street cred by accident, mistakenly thought to have been responsible for a number of deaths at a group home he previously lived at. This, along with his obvious street smarts, puts him on the radar of Master Lin, who affords the wayward teen a chance to be a part of something bigger than himself, even though that something is tied to numerous organized crime families and syndicates, and generally helps make the world a worse place. 
If the idea of a young orphan finding his way in life through the auspices of a mysterious school filled with all sorts of fascinating characters sounds a bit familiar, well, you wouldn't be the first to draw a line between Deadly Class and Harry Potter. But the former differentiates itself in how grounded it is in a particular sense of place and time, and how that specificity, mixed with the outlandishness of the premise, makes for a unique take on the disillusioned kids of the '80s that's also an entertaining viewing experience. 
Part of what makes the show so fun has to do with the sheer number of characters it has at its disposal. In addition to Marcus and Master Lin, the series includes a small role for '80s punk mainstay Henry Rollins, as King's Dominion professor Jürgen Denke (he teaches kids about deadly poisons), as well as a lineup of students from all walks of life, like Dixie Mafia queen Brandy Lynn (Siobhan Williams), Mexican cartel heir Chico (Michel Duval) and his sort-of adoptive sister Maria Salazar (María Gabriela de Faría), pacifist would-be gangbanger Willie Lewis (Luke Tennie), Yakuza assassin par excellence, Saya Kuroki (Lana Condor), and fellow King's Dominion outcast (or Rat, as far as the school's internal hierarchy is concerned) Billy (Liam James). 
Much of the first episode, 'Reagan Youth,' is spent delivering some combination of exposition, introduction, or world building. It's a lot to take in, but the episode has a clear idea of what information the audience absolutely needs and what can wait until later in the series. To that end, the premiere balances Marcus' sense of wonder at his new surroundings with an assortment of short, but meaningful introductions to the rest of the cast. Early standouts include Condor (who already made a splash last year in Netflix's To All the Boys I've Loved Before) and Williams, who admittedly doesn't have a lot to do in the first hour, but makes an impression during a scene where Brandy is on the receiving end of some in-class discipline from Master Lin. Wadsworth, meanwhile, makes for an interesting protagonist, as Marcus wears his disillusionmenton his sleeve, becoming a poster child for the series' themes and ideas, especially as they pertain to the world depicted outside the walls of King's Dominion. 
An early twist involves Willie taking Marcus out on a homework assignment that's literally murder, when the former reveals himself to be incapable of taking a life. When Marcus steps up, slaying his former tormentor, he sets up a situation in which the two are bound to one another through a shared deceit. It's the first act of real, irreversible violence on what is sure to be a violent show, and to its credit, Deadly Class expresses some interest in exploring the moral ramifications of a teenager willingly taking the life of another human being. That interest will have to be explored in greater detail later, as 'Reagan Youth,' succumbs to the same issues of many other busy television premieres. 
In all, Deadly Class serves up a fascinatingly dark new series that has a compelling enough plot and exciting enough cast to make it worth continuing to tune in for. 
Deadly Class continues next Wednesday with 'Noise, Noise, Noise' @10pm on SYFY.
This entry was posted by Screen Rant on January 16, 2019 at 7:01 am, and is filed under TV News. Follow any responses to this post through RSS 2.0. You can skip to the end and leave a response. Pinging is currently not allowed.