Deadpool Trolls Hugh Jackman With Brutal 10-Year Challenge Meme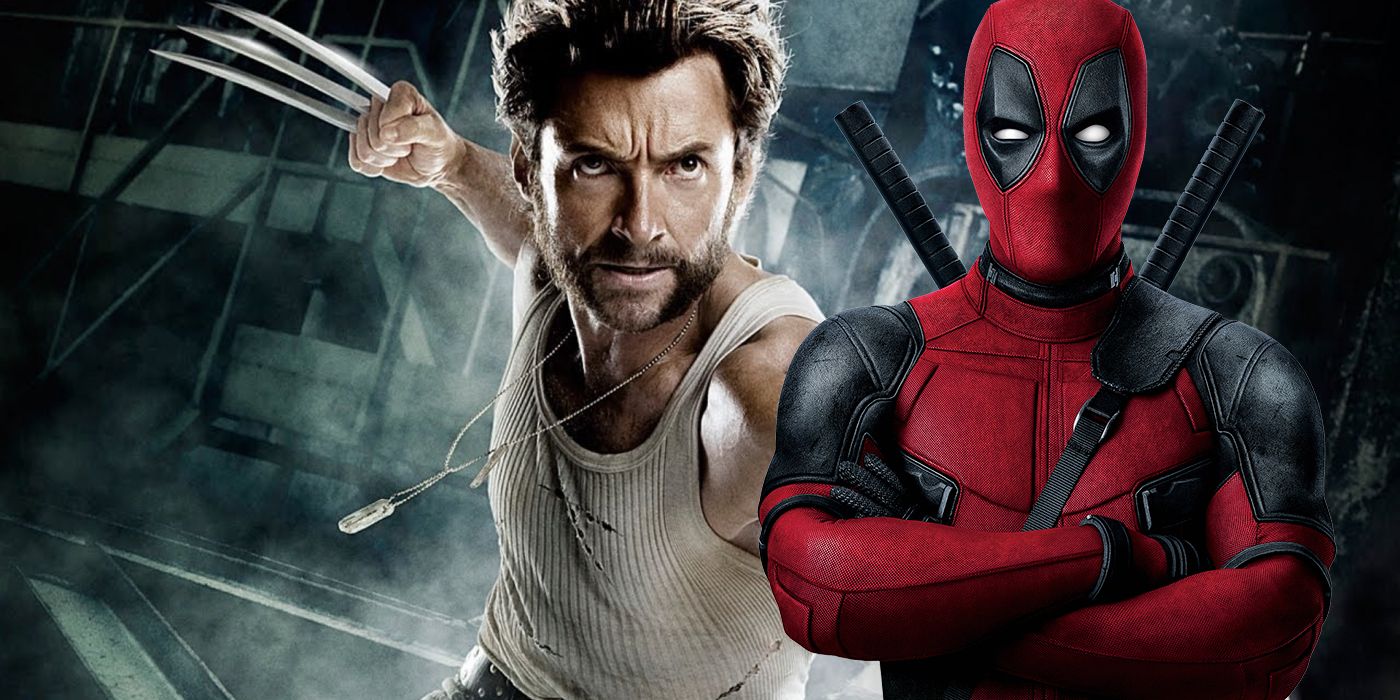 The meta feud between Ryan Reynolds' Deadpool and the actor formerly known as Wolverine continues to hilariously rage as the Merc with a Mouth's official Twitter brutally trolled Hugh Jackman. Deadpool was first adapted for the screen by Reynolds in X-Men Origins: Wolverine, and despite the poor reception received by the film, Reynolds returned to the role for the more successful reboot and its subsequent sequel.
The character of Wolverine, however, has been a staple of the X-Men universe since the very beginning. Be it a cameo or a central role, Jackman has played the gruff, claw-wielding mutant a total of eleven times, and his journey ultimately concluded with Logan. Directed by James Mangold, the Guillermo del Toro-approved installment served as a fitting and emotional swan song for the savage hero (as such, Dark Phoenix will be the first tentpole X-Men movie to not feature Wolverine). That legacy was somewhat commemorated recently, courtesy of Deadpool, in a fashion the loud-mouthed costumed antihero would be proud.
Related: Marvel Shouldn't Use Wolverine In A Movie Until MCU Phase 5
Following the trend that is the 1o-Year Challenge meme, the official Twitter for the Deadpool Movie posted a picture from X-Men Origins: Wolverine, which showed Logan in all his action-packed glory as he walks away - claws out - from an explosion. Alongside it is a picture of the character's grave, which his clone/daughter-figure, Laura, inadvertently marked with an "X" after she - and the audience - said goodbye one final time to the grizzled hero. Check out the full post below:
So far, Jackman has yet to respond to or even acknowledge the post. That said, the actor will no doubt take it in the jest it was intended with, however, and will probably find a way to fire back. In the meantime, the Twitter page didn't stop there. Looking forward rather than back, they replied to the original post by targeting the character Colossus. In it, they posted an image of him as seen in the Deadpool movies alongside their prediction for how he might look ten years from now, in 2029. The image on the right is a rusted trash can riddled with bullet-holes.
Although Jackman has stated that he is open to playing another superhero, he has no intention of returning to the role of Wolverine. That hasn't stopped Reynolds, and others behind Deadpool, from trying to change his mind, while also taking humorous jabs at the Australian star. As well as openly mocking the character within the Deadpool movies themselves - including Wade wearing a mask of Jackman's face and having a music box depicting Wolverine's death - Reynolds jokingly called Jackman "selfish" for ruling out a team-up movie. Jackman might eventually come around one day, but with the X-Men set to eventually fold into the MCU, likely with a rebooted Wolverine, it's looking less and less plausible that fans (or Reynolds) will ever get the joint Wolverine and Deadpool they crave. Instead, fans will just have to continue enjoying the dynamic of tongue-in-cheek animosity play out between the actors themselves in real life.
Source: Deadpool Movie
This entry was posted by Screen Rant on January 19, 2019 at 6:01 am, and is filed under TV News. Follow any responses to this post through RSS 2.0. You can skip to the end and leave a response. Pinging is currently not allowed.