Death Stranding Releasing in 2019 According to Best Buy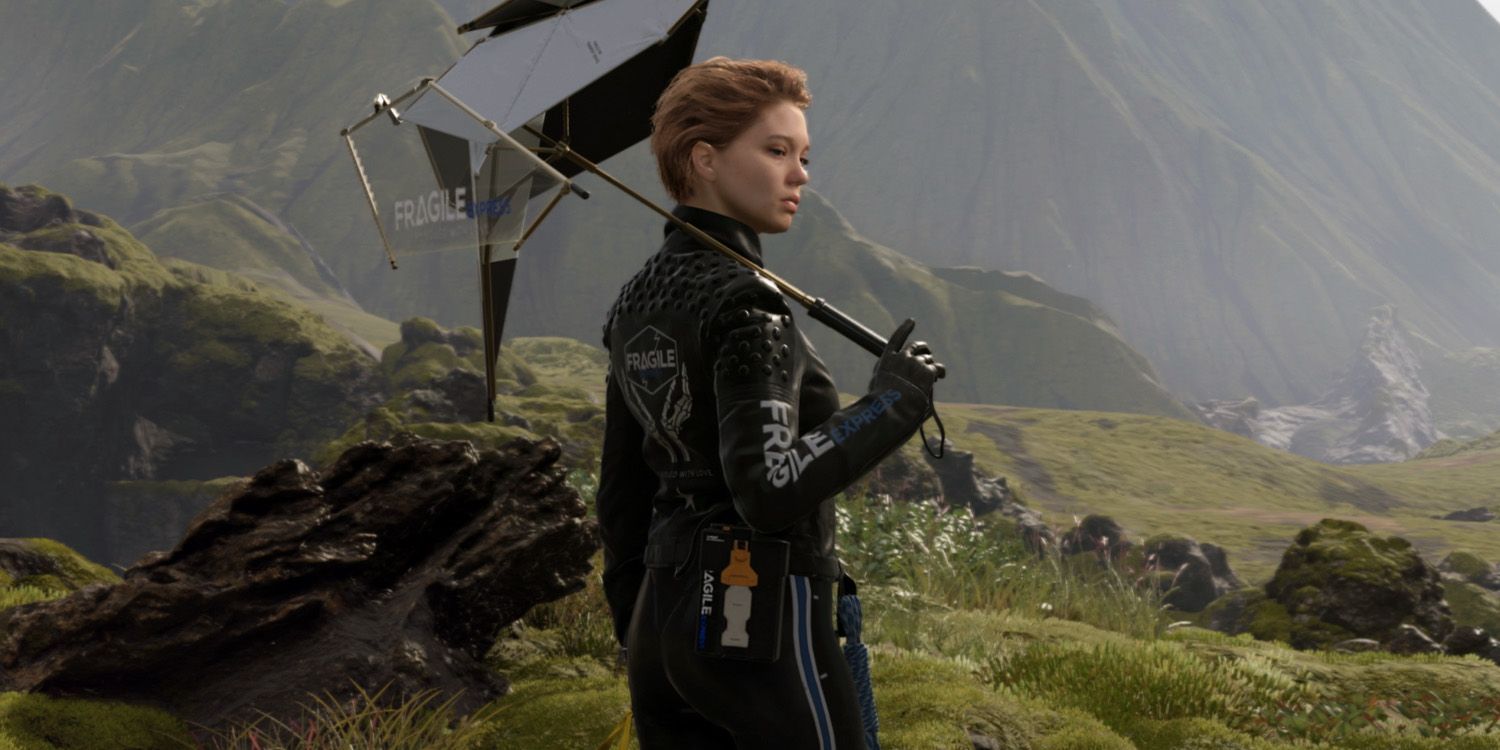 Hideo Kojima's long-awaited Death Stranding will be released in 2019 - at least, according to Best Buy. Death Stranding is a game that followed in the aftermath of Kojima's somewhat bitter breakup with longtime publisher Konami. It didn't take long for Sony to snatch up the auteur following his exit, and they soon put him to work on the PlayStation 4 exclusive. Death Stranding also serves as a reunion between Kojima, Norman Reedus and Guillermo del Toro after all three men collaborated on the canceled sequel Silent Hills.
While numerous trailers have hinted at Death Stranding's plot and gameplay, there's still much that isn't known about the title. It appears to be a third person adventure where Sam (Reedus) has to traverse a sprawling post-apocalyptic landscape, while avoiding shadowy threats. Reedus is also joined in the cast by Mads Mikkelsen, Lea Seydoux and Lindsay Wagner, who revealed it took Kojima over three hours to explain the game's plot to her. She also stated the story moved her to tears.
Related: Another Hint At Death Stranding Releasing In 2019
Death Stranding still doesn't have a firm release date, but both Kojima and voice actor Troy Baker have been strongly hinting the game releases this year. Now an image discovered on Reddit (via Wccftech) from a Best Buy states the game is coming 2019. That said, a look at Best Buy's website shows the release date as the last day of 2019, meaning they could just be estimating the game will be out this year.
It would feel a tad mean on Kojima's part to heavily tease Death Stranding releasing in 2019, only to reveal it wasn't. That said, the odds increasingly seem to be in favor of the game launching sometime this year. While Kojima's storytelling style has come in for criticism in the past - especially with Metal Gear Solid 4's endless cutscenes - he's also one of the most unique creators in video gaming. Even if his execution is a little sloppy, his games are never anything less than entertaining, and Death Stranding has the potential to be one of his best.
Jordan Vogt-Roberts (Kong: Skull Island) spent some time watching Kojima direct Death Stranding's cutscenes, and promised they would "melt your eyeballs." Despite having nothing to do with future Metal Gear Solid games, Kojima is acting as a creative consultant to Vogt-Roberts as he develops his planned film adaption. Kojima has also said no other filmmaker is suitable for the gig. Unfortunately, there doesn't seem to be any movement on the Metal Gear film currently, though a screenplay for the project has been completed.
Source: dogsaintnoodles/Reddit (via Wccftech)
This entry was posted by Screen Rant on January 22, 2019 at 12:01 pm, and is filed under TV News. Follow any responses to this post through RSS 2.0. You can skip to the end and leave a response. Pinging is currently not allowed.