Dragon Ball Super: Broly Opening Day Estimates Beat Previous Film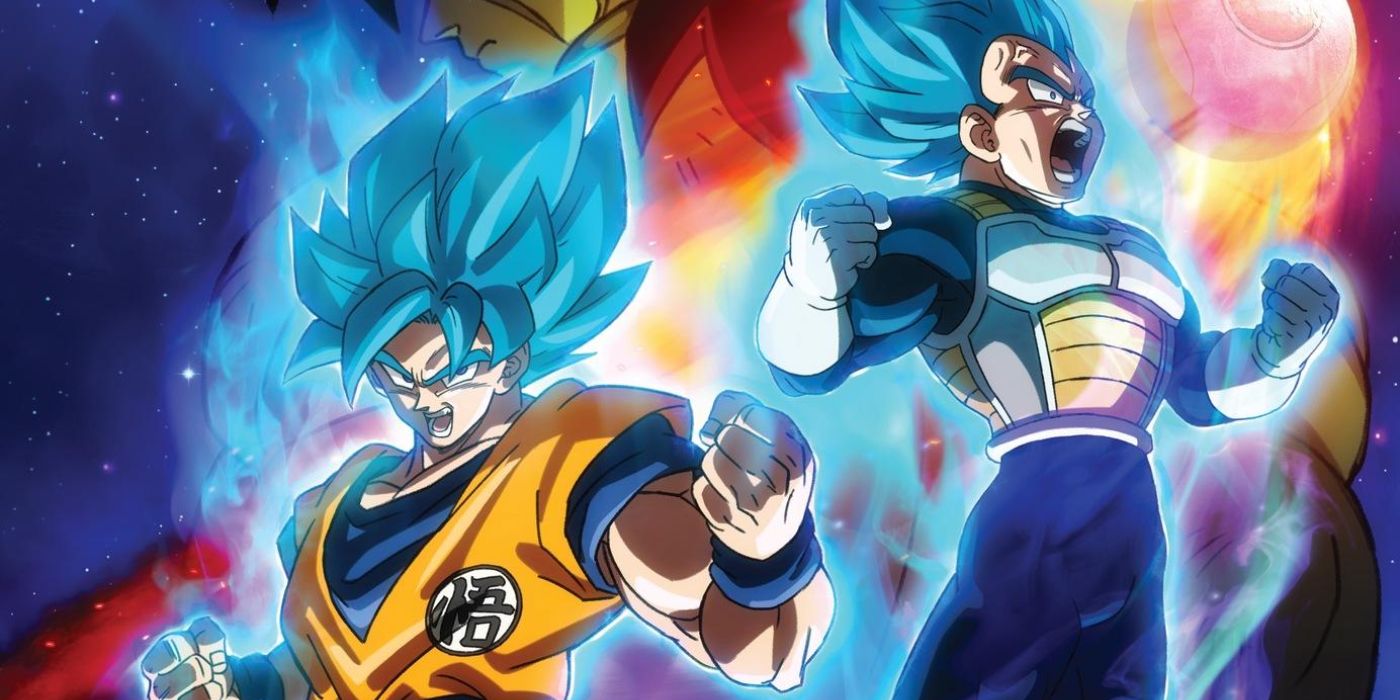 Dragon Ball Super: Broly has enjoyed a monstrous opening day in U.S. theaters, estimated to earn over $7 million. Going back as far as 1986, the Dragon Ball franchise has now delivered a total of 20 feature-length animations and while some of these have proved popular in the West, others have been instantly forgotten. However, after a long quiet period for Goku and friends, 2013's Battle of Gods breathed new life into the series, resulting in a brand new anime TV show, Dragon Ball Super, and a follow-up movie that saw the resurrection of the infamous Frieza. Unlike many of those older movies, Dragon Ball's newer cinematic installments are considered canon and this has resulted in the last three releases having an "event" feel around them.
As the title suggests, Dragon Ball Super: Broly brings back Broly, a popular villain from a 1993 movie that never made the transition to canon. DBS: Broly sees series creator, Akira Toriyama, re-imagine the titular Saiyan and rework his story into the current timeline. Featuring old favorites such as Goku and Vegeta alongside newer figures like Beerus and Whis, DBS: Broly was released in Japan in December 2018 to a positive reception. Unlike the old days where Western viewers would be forced to wait eons for Dragon Ball movies to release, DBS: Broly hit select U.S. theaters this week, following the distribution model set by Battle of Gods and repeated on a larger scale with Resurrection F.
Related: Dragon Ball Super: Broly Channels Everything You Love About Dragon Ball
Early figures would suggest that Toriyama's franchise is still as popular ever, with Dragon Ball Super: Broly out-performing its predecessor by quite some margin. According to Deadline, first-day estimates are predicting a $7 million+ haul for the anime and $15+ within the week. Playing in 1260 theaters, DBS: Broly has trounced Resurrection F's $1.8 million opening, with that movie opening in 913 theaters.
Despite its enduring popularity across the world, Dragon Ball is still a relatively niche franchise outside of Japan. But posting such strong figures puts DBS: Broly in competition with other January releases that are both more mainstream and more widely distributed. It's worth noting that most of those buying a ticket to see Goku's latest adventure will be longtime fans of the series and therefore likely to rush to their nearest showing as soon as possible. This means that DBS: Broly is unlikely to maintain its current level of momentum but, nevertheless, it's safe to consider the film's U.S. release a soaring success.
In terms of the future of the Dragon Ball franchise, this strong showing could have several consequences. Firstly, U.S. distributors will see a growing audience for Dragon Ball material and be encouraged to release future movies more widely. Over in Japan, the success of DBS: Broly may also encourage the return of the Dragon Ball Super anime series, which was placed on hiatus shortly before the latest movie project was announced. Lastly, it seems likely that Dragon Ball fans will be seeing more of Broly in the future. The villain was popular enough on his first run, but with a canon Toriyama redesign and bags of cash to his name, the bulked-up Super Saiyan is sure to trouble Goku and the gang again.
Dragon Ball Super: Broly is out now in selected theaters.
Source: Deadline
This entry was posted by Screen Rant on January 17, 2019 at 11:01 am, and is filed under TV News. Follow any responses to this post through RSS 2.0. You can skip to the end and leave a response. Pinging is currently not allowed.