EA Cancelled Star Wars Game To Rush Another Star Wars Game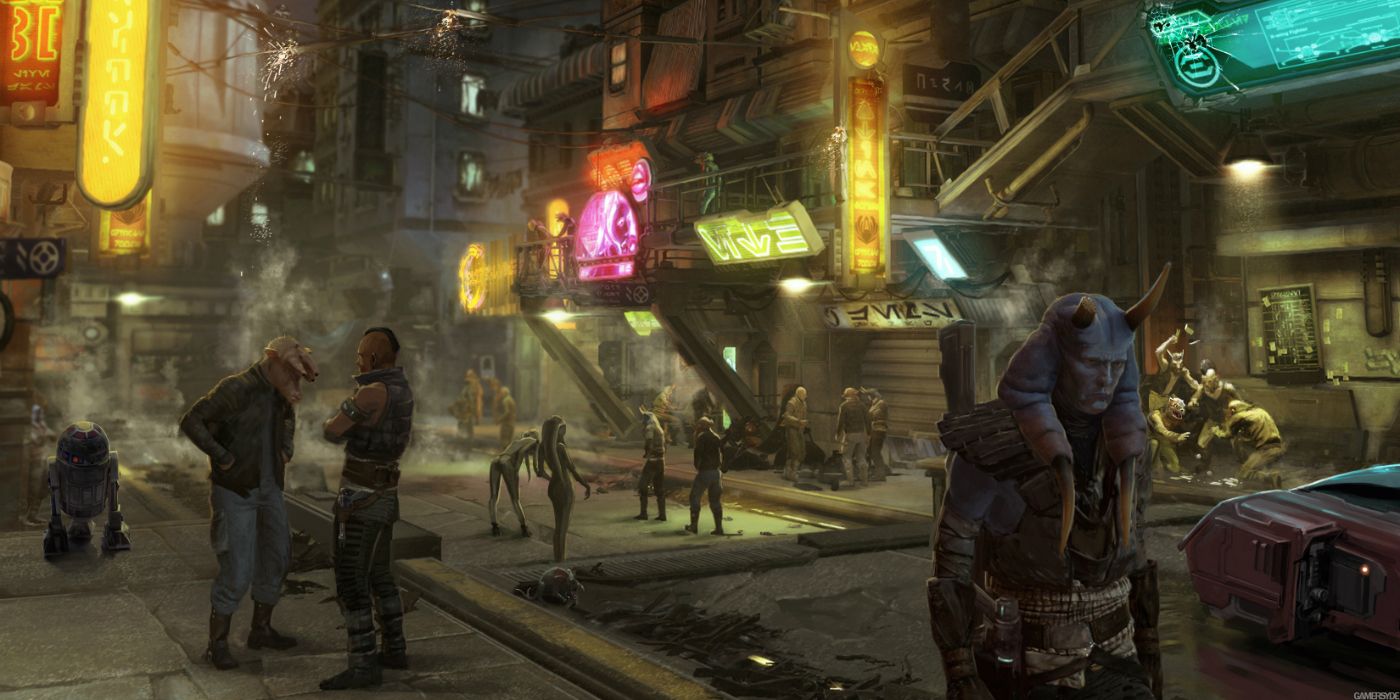 The long saga of EA's Star Wars license continued earlier this week when reports emerged that indicated the publisher had cancelled its upcoming Star Wars game. Now, further updates from those familiar with the project have suggested that EA made the decision to scrap the open-world Star Wars game in favor of a newer, smaller-scale Star Wars title instead.
EA has battled a persistent negative reputation recently. Part of that reputation stems from a troubling trend of rushing titles. Star Wars Battlefront 1 and Star Wars Battlefront 2 were both rushed through development and poorly received. Reports made concerning Battlefield V indicate that it went through a similarly rushed development cycle, culminating in a game that has excellent core qualities but contains a great deal of bugs and missing content. Amy Hennig, one of the key creative minds behind Uncharted, saw her EA Star Wars title get completely scrapped outright rather than rushed to completion.
Related: Battlefield V Has Problems: Here's A List of Its Issues
The cancelled Star Wars project, which was reported by Kotaku as having the code name Orca, was early into its development cycle. Apparently, EA's decision makers felt that they needed a Star Wars project to launch sooner than the planned release for Orca. This culminated in the studio cancelling Orca altogether in favor of a smaller Star Wars game that was already in development, but is now being hurried along to be released much sooner.
No staff members were laid off as part of the transition, but it is unclear if Orca will ever be revisited or have its assets used in another game. EA did indicate that "the great work by our team in Vancouver...will evolve into future Star Wars content and games," but it is not indicated if that means Orca will directly translate into a new project or if the team itself will simply start over somewhere else.
Obviously, the news comes as a disappointment to Star Wars fans, who have had to endure a tough go of things in the video game industry ever since EA acquired the franchise's licensing rights. Hope now rests not on the smaller Star Wars game coming from EA Vancouver, but in Respawn's Jedi: Fallen Order, which was even identified as something to look forward to by EA itself in a statement released after the reports first broke.
Given how Remedy also appeared to be rushed into its Titanfall development cycles, however, there's little precedent to suggest that the same won't happen to the newest Star Wars game as well. We're only a handful of days into 2019, and it already appears EA could use a redo on this year's new beginnings.
Source: Kotaku
This entry was posted by Screen Rant on January 19, 2019 at 11:01 am, and is filed under TV News. Follow any responses to this post through RSS 2.0. You can skip to the end and leave a response. Pinging is currently not allowed.