EA Won't Let BioWare Make More Star Wars KOTOR Games Apparently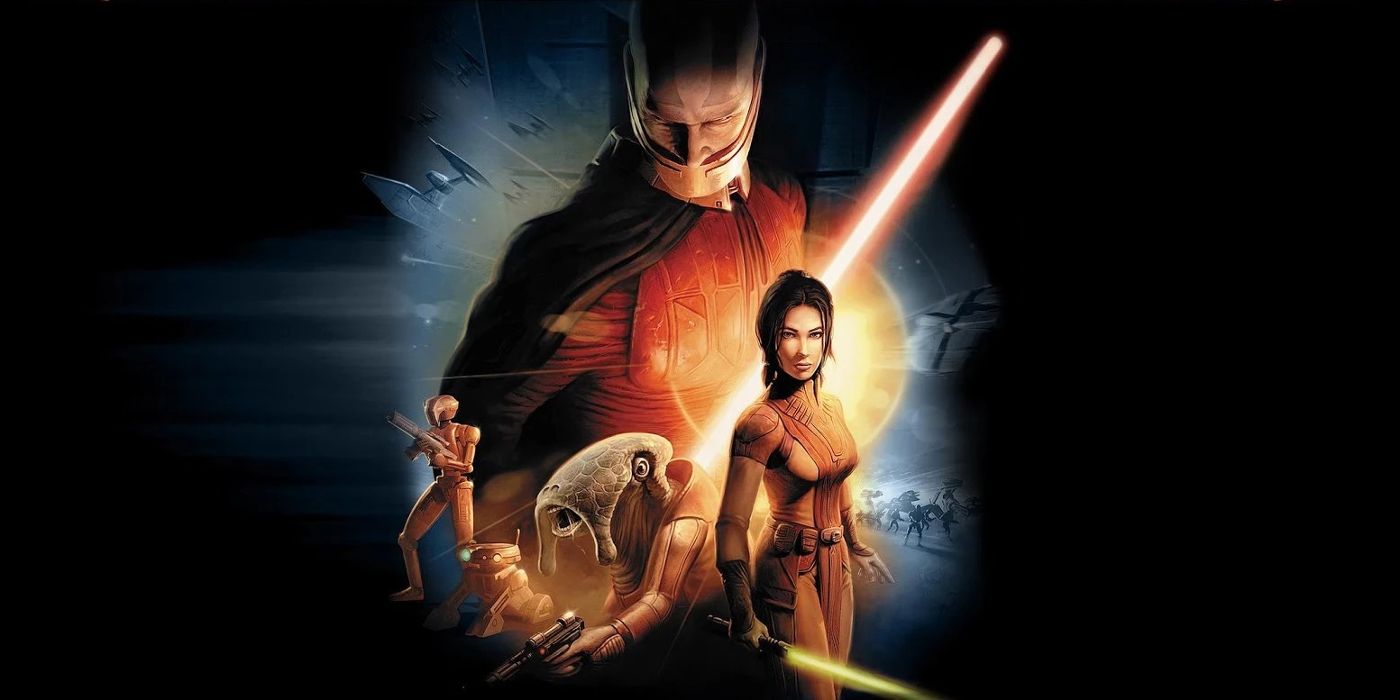 Although BioWare wanted to make another Star Wars: Knights of the Old Republic video game, EA won't allow that to happen. BioWare initially released Knights of the Old Republic in 2003. The RPG allowed players to make choices throughout the game, in BioWare's signature style, to determine whether their characters would align with the light or dark side of the Force.
Set 4,000 years before the Galactic Empire ever existed, Knights of the Old Republic allowed players to become a Jedi who travels throughout the galaxy to defeat Darth Malak and his Sith army. Players determined the fate of their characters through options that decided the plot of the game. The critically acclaimed game was well-received by fans and spawned a sequel made by Obsidian Entertainment, Knights of the Old Republic II: The Sith Lords. However, after Disney purchased the Star Wars franchise, it seemed that those games were no longer canon. In 2017, though, the Disney animated series Star Wars Rebels referenced events from Knights of the Old Republic, at least making part of their stories relevant again. Rumors began to emerge in 2017 that BioWare planned on rebooting the franchise.
Related: How Snoke & The First Order's Rise Could Be Directly Influenced By KOTOR
Fans need to stop holding their breath on a reboot or sequel, though. Kotaku's Jason Schreier tweeted that BioWare has tried to bring back Knights of the Old Republic many times, but couldn't, probably because EA won't allow it. Although BioWare still has its MMORPG Star Wars: The Old Republic, it seems that its commitment to the franchise is pretty much done since that title hasn't seen an expansion in several years.
Although EA has the license for Star Wars video games, the publisher continues to bungle its handling of the franchise. Not only did EA recently cancel a highly anticipated open world Star Wars game, but it did so to create a smaller Star Wars game that it could push out much faster. EA already has a bad habit of rushing games and releasing incomplete titles, but its reputation with Star Wars games has become so bad that Rogue One: A Star Wars Story co-writer Gary Whitta thinks that Disney should pull the licensing from EA.
If Schreier's information is reliable, and there is no reason to believe it isn't, the real losers here are fans of the Knights of the Old Republic franchise. Those fans would gladly throw money at a new entry in the series, something EA doesn't seem to understand. Considering how greedy the company generally comes across, it's surprising that EA continues to mess up Star Wars projects that have the potential to bring in good money.
Source: Jason Schreier
This entry was posted by Screen Rant on January 23, 2019 at 7:01 am, and is filed under TV News. Follow any responses to this post through RSS 2.0. You can skip to the end and leave a response. Pinging is currently not allowed.