Edgar Wright's Next Film is a Psychological Horror-Thriller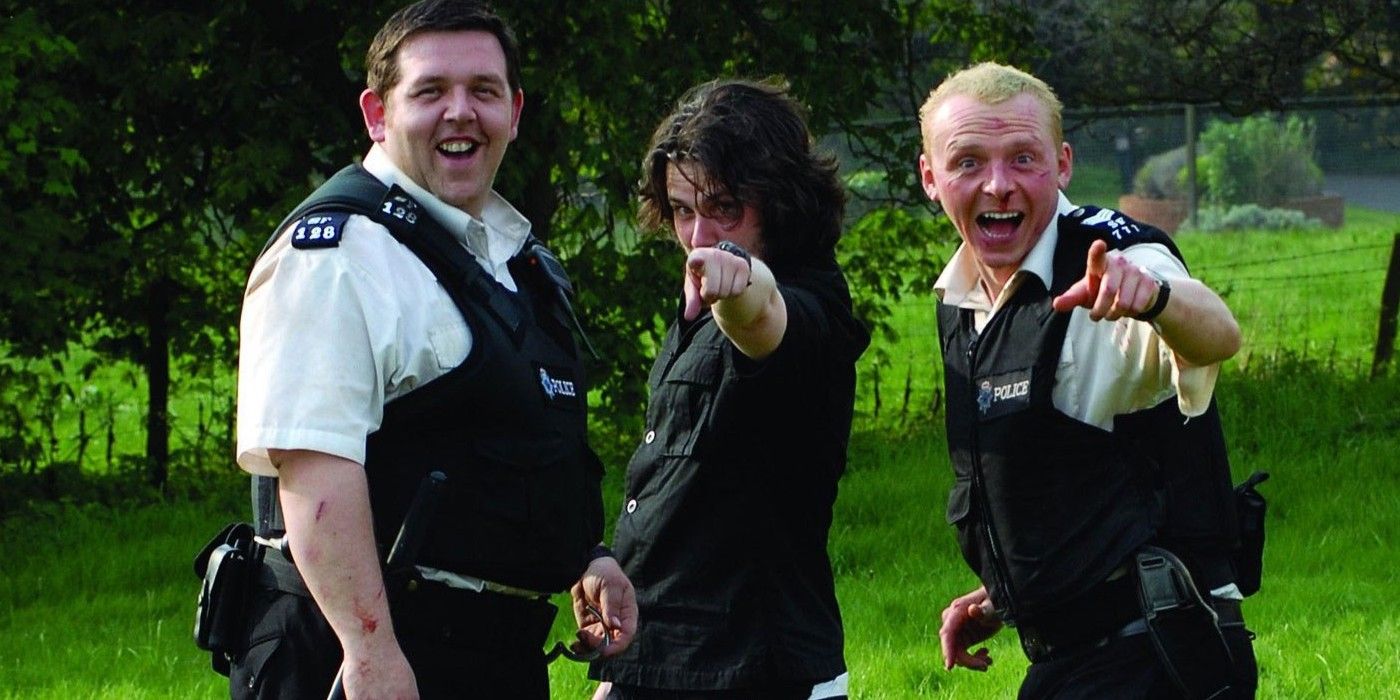 Edgar Wright's next movie is a currently-untitled psychological horror-thriller inspired by classics like Don't Look Now and Repulsion. Wright, of course, made his name as a filmmaker with 2003's zombie comedy Shaun of the Dead, featuring his frequent collaborators Simon Pegg and Nick Frost as a pair of under-achievers whose lives are upended when a zombie apocalypse hits London. The trio have since gone on to make two more films in what's been dubbed the Three Flavours Conetto trilogy (Hot Fuzz and The World's End) and have already announced their intention to work together again, when the opportunity presents itself.
Until then, however, Wright has plenty on his plate keeping him busy. In addition to a sequel to his crime thriller Baby Driver, the writer/director has mentioned wanting to make a film based on the novel Grasshopper Jungle and a mysterious "smart and scary" film called Collider. It appears he's now settled on his next project, which will be another "scary" film altogether.
Related: Halloween (2018) Prevented Baby Driver Using Michael Myers Masks
In an interview with Empire, Wright confirmed his next movie will be a psychological horror-thriller set in London and featuring a female lead. Wright wrote the tentatively-untitled script with Krysty Wilson-Cairns (Penny Dreaful) and told Empire "I realised I had never made a film about central London - specifically Soho, somewhere I've spent a huge amount of time in the last 25 years". He went on to explain that Hot Fuzz and Shaun of the Dead were films about places he'd lived in, whereas his new project is about "the London I've existed in".
The idea of Wright making a straight up horror-thriller is certainly exciting, if only because he's never made one before. Shaun of the Dead has its zombie elements, of course, and Wright also made the trailer for a fake '70s Hammer Horror movie titled Don't!, as part of Robert Rodriguez and Quentin Tarantino's Grindhouse double feature. In Shaun's case, however, the resulting film was meant to be far more comedic than horrifying. Similarly, the Don't! trailer keeps its tongue planted firmly in cheek, even as it serves up increasingly bizarre and twisted imagery, the further along it goes. Still, both projects offer a small taste of what a proper horror movie would be like, under Wright's supervision.
With a planned Summer 2019 production start date, it's safe to assume Wright will make this movie before he sets to work on Baby Driver 2. The filmmaker also confirmed he's finished a script draft for the Baby Driver sequel during his Empire interview, so that one might not be too far behind his psycho-horror thriller. It's good to see Wright is sticking to playing with his own toys after his failed attempt to crossover to the world of studio moviemaking with Ant-Man. He's the sort of creative storyteller who's probably better off working outside the realm of shared universes and franchises, anyway.
Source: Empire
This entry was posted by Screen Rant on January 21, 2019 at 8:01 am, and is filed under TV News. Follow any responses to this post through RSS 2.0. You can skip to the end and leave a response. Pinging is currently not allowed.