Epic Games Won't Allow Fortnite On Soulja Boy's New Console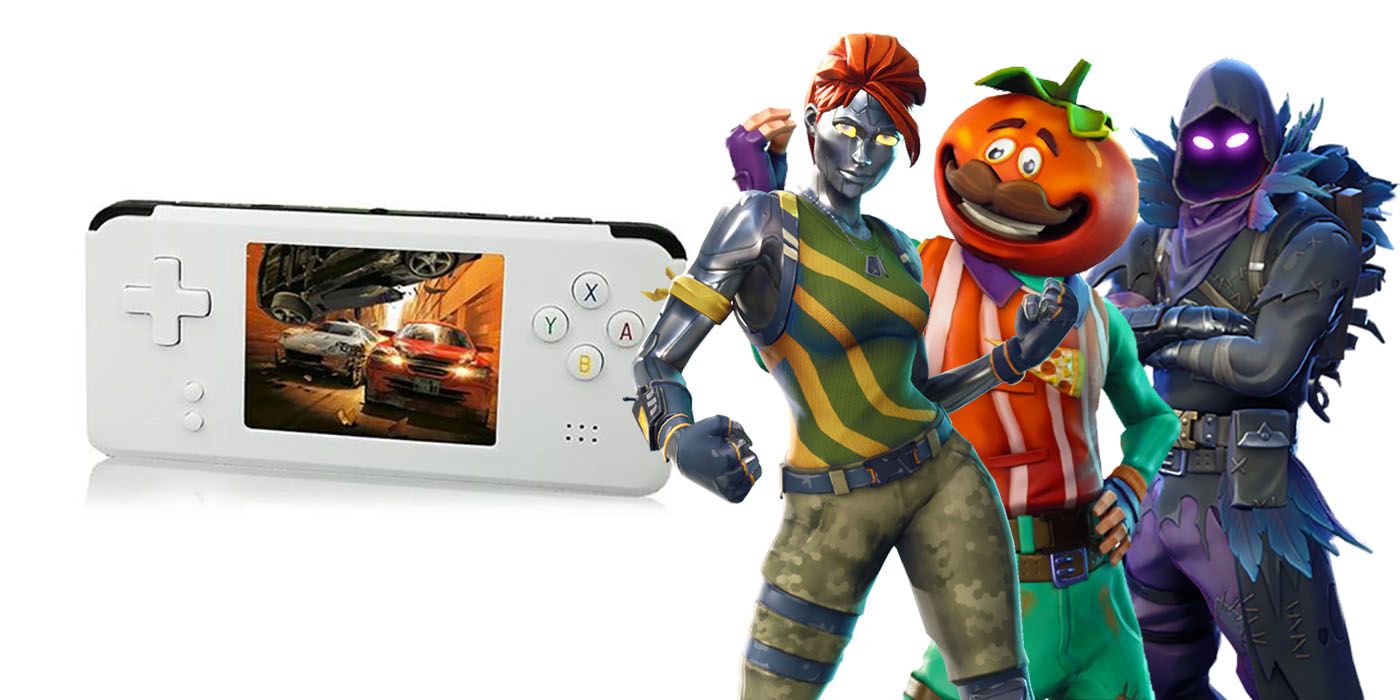 Despite Soulja Boy's outlandish claims that Fortnite is coming to his next in-house games console, Epic Games confirms the battle royale behemoth will have nothing to do with the rapper and his hardware.
For anyone who hasn't been keeping up with the Soulja Boy fiasco, Chicago-born DeAndre Cortez Way has been trying to break into the video game industry with his own brand of consoles. Late last year, Way claimed that his Nintendo Switch-inspired SouljaGame had sold over five million units. Undeterred by legal action, Soulja Boy then started selling his PS Vita knockoff called the SouljaGame Handheld.
Related: Orange Shirt Kid Mom Sues Epic Games Over Fortnite Dance
Speaking on the Everyday Struggle Podcast, Soulja Boy defended his products as valid purchases and excitedly spoke about the future of his venture. After the artist wildly claimed Fortnite was coming to his systems soon, Epic Games told DualShockers the exact opposite. Epic Games' Senior PR Manager Nick Chester explained why it wouldn't work anyway: "No, you can't play Fortnite on a rooted or jailbroken device due to anti-cheat measures." Anyone hoping to try out Fortnite's new Ice Storm event on their SouljaGame could be in for a long wait.
Epic Games' comments make it sound increasing like players should discount anything Soulja Boy has mentioned. He also claimed he's been speaking to Nintendo and the video game giant is keen to work with him. Considering Nintendo threatened Soulja Boy with legal action in December, it was already looking doubtful.
Aside from Fortnite, Soulja Boy also made a big promise that his next console will be able to play over 800 PlayStation 4 games. As it stands, it looks increasingly likely that Soulja Boy's business plan is simply based on selling illegal emulation software and unlicensed games. All in all, his Fortnite announcement has hardly picked up the response Way was likely looking for.
While Fortnite has been caught in a recent controversy surrounding money laundering in its in-game currency of V-Bucks, Epic Games has stringent measures in place to stop hacking and emulation. It hasn't been a good few weeks for Soulja Boy after his website was recently hacked and he had his storefront pulled. How much longer Soulja Boy's frankly bizarre adventure into the world of gaming can continue remains to be seen. Either way, the 28-year-old remains defiant against his critics and some of the biggest video game houses in the world.
This entry was posted by Screen Rant on January 21, 2019 at 1:01 am, and is filed under TV News. Follow any responses to this post through RSS 2.0. You can skip to the end and leave a response. Pinging is currently not allowed.