Escape Room: 10 Other Movies Fans Can Watch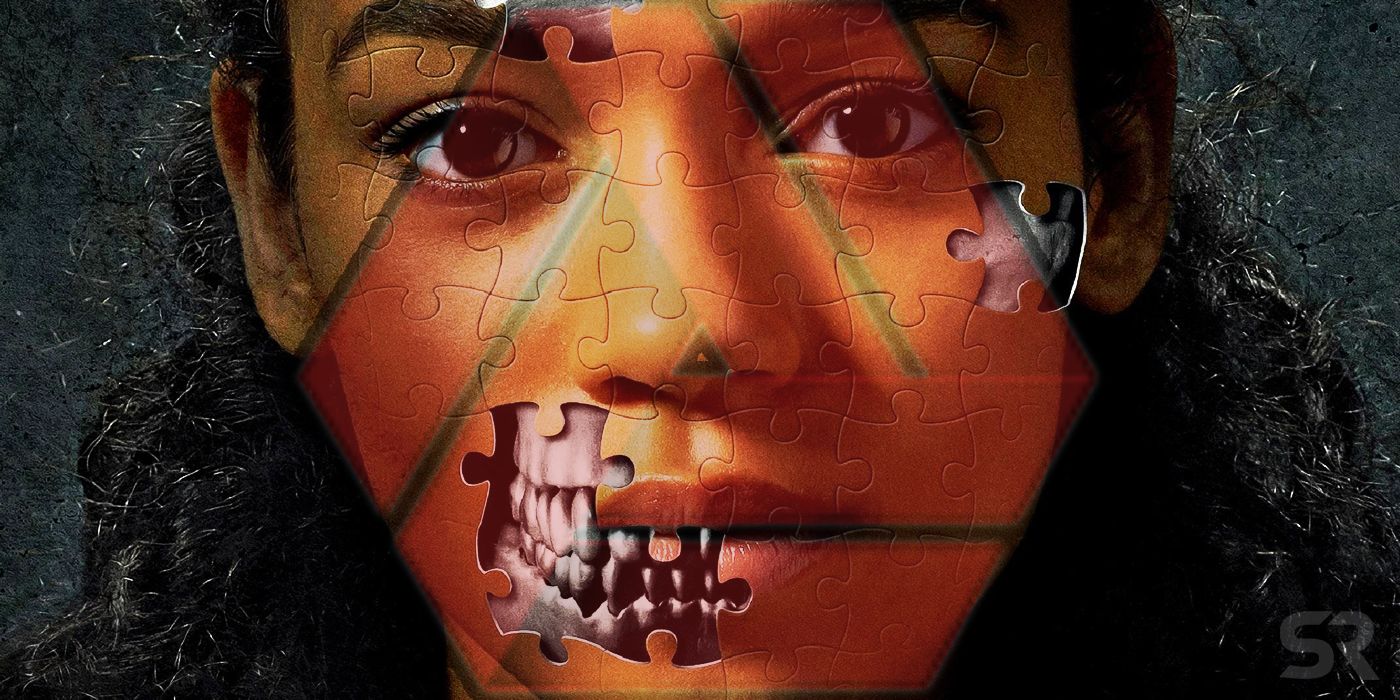 When the New Year rolled around, so did Escape Room; a new dramatic mystery film. In it, six strangers find themselves in circumstances beyond their control. Throughout the movie, they must use their wits in order to survive. The film features actors and actresses such as Deborah Ann Woll (who was on True Blood from 2008-2014), Taylor Russell (who recently rose to fame for playing Judy Robinson in the new Lost in Space series), and Tyler Labine (from Tucker and Dale vs Evil). The director of the film (Adam Robitel) is also known for writing/directing other scary movies like The Taking of Deborah Logan, Insidious: The Last Key, and Paranormal Activity: The Ghost Dimension.
But what people love about this film—even more than the stars and the writing—is the thrill of it all! There is just something about strangers being stuck together, everything going wrong, and the mystery of finding out who will survive that is so appealing. So, for those who are looking for similar thrills, we suggest the following 10 movies...
RELATED: Edgar Wright's Next Film is a Psychological Horror-Thriller
10. Devil
This scary movie was released in 2010, making it the newest one on our list! Everyone surely remembers the trailer and poster that introduced this movie, which showed an elevator. Why? Well, there is also a random group of people featured in this movie, and throughout the film, they are trapped in an elevator. It gets worse, though... The devil is mysteriously amongst them. Who is it?! That is part of the fun of this story from M. Night Shyamalan (a story that, due to its big name, probably has a giant twist).
RELATED: What's Happened To M. Night Shyamalan?
9. Nine Dead
Nine Dead also came out in 2010, as a crime/drama/horror flick. In it, fans once again meet strangers (nine of them this time) who are kidnapped and forced to figure out their connection. Oh, and until they figure out how they are all intertwined, well, someone has to die every 10 minutes. A fun fact about this one is that it starred Melissa Joan Hart; she was the title character in the original Sabrina, The Teenage Witch series, and she has since been in comedy series' and made-for-TV holiday movies. Seeing her in this was quite the pleasant surprise, to say the least!
8. The Killing Room
In 2009, those who saw this thriller saw four individuals who signed up for a psychological research study. What could go wrong, right? Well, it turned out that they were actually now subjects of a brutal, classified governmental program. It definitely sounds like an interesting plot (one similar to Escape Room), but it gets better; The Killing Room features big names like Nick Cannon, Timothy Hutton, and Chloë Sevigny! And while fans of this genre enjoy a wide variety of films, those with big stars are certainly super appealing to more and more.
RELATED: FX's Y: The Last Man Pilot Casts Timothy Hutton as the U.S. President
7. Unknown
Okay, now, we are traveling back to 2006, and we are meeting five strangers who are all men. As usual, they wake up in a creepy place (a locked-down warehouse), and things start off on the wrong foot (as they try to remember how they got there and who they even are). In Unknown, the characters are forced to figure out who is good and who is bad, all in order to stay alive. Now, that sounds super exciting! Oh, and bonus points here for another popular movie star appearing in this throwback: Jim Caviezel!
6. Saw
Of course, we are including the Saw film franchise because ever since Escape Room came out, Saw has been getting some more attention due to the similar vibes of these films. For those who do not know, Saw brings together strangers who are pawns in a deadly game. There are crazy traps, an end goal, and there is that creepy clown doll that everyone remembers so fondly. So horror fans looking for more excitement can turn to the eight films that are in this series (from the original in 2004 to the latest installment, Jigsaw, which came out in 2017).
RELATED: Escape Room Director Open to Helming Saw Reboot
5. Identity
Before Saw and Escape Room, there was Identity, a fun film from 2003. Again, we see 10 strangers who find themselves stranded at a motel in the middle of nowhere during a rainstorm. While getting to know each other and while waiting out the storm, they realized they were each being killed off one by one! This John Cusack flick has gained quite the following and popularity. Ray Liotta and Amanda Peet star in it, too. We definitely recommend this one for people into twisted movies like these.
RELATED: Deborah Ann Woll & Jay Ellis Interview: Escape Room
4. The Hole
In 2001, we did not have strangers randomly coming together in order to tell this tale. Instead, this film featured four teenagers who all went to a British private school. Outside of school, they discovered a huge hole in the ground that was created decades ago as a possible bomb shelter. This one is definitely interesting, and we don't want to give anything away... Just go watch it right now! Plus, fans who enjoy this one get to take in a young Thora Birch and a baby Keira Knightley, which is neat.
3. Cube
Another one on this list that may not surprise some people is Cube, a film that now has a cult-like following ever since coming out in 1997. There is drama, there is mystery, there are sci-fi elements, and yes, there are six complete strangers of widely varying personality characteristics who all end up in an endless maze. Oh, and the cube maze thing is full of deadly traps. Can't get enough? Then also check out Cube 2: Hypercube (from 2002) and Cube Zero (from 2004), although originals are hard to beat, as many of us know.
RELATED: 'Cube' Reboot 'Cubed' Being Developed by Lionsgate
2. The Game
Also in 1997, The Game was released, and this is a movie like no other. The story centers around a wealthy banker who is given a rare opportunity to participate in a mysterious game. At first, it seems like it could be sort of neat, but he finds his life turned upside down. Things get super intense in this one, and that ending... Man, this is a true classic, and it stars a classic man of Hollywood: Michael Douglas! Hopefully, many people here have seen this film, but if not, it's time to put it on!
RELATED: 5 Horror Movies Getting A Reboot (And 5 Others That Deserve One)
1. House On Haunted Hill
Last but not least, we have the OG of this genre! It's one that puts random people together, has a game-like scenario, and keeps fans on their toes and on the edges of their seats. House on Haunted Hill is the oldest movie on this list, as it was released in 1959. There was a remake in 1999 which starred Geoffrey Rush, Taye Diggs, Ali Larter, and Peter Gallagher, and in 2007, it received a direct-to-DVD sequel called Return to House on Haunted Hill. But this is all about the original story, featuring Vincent Price, a millionaire who offered $10,000 to five people who agreed to be locked in a large, spooky house overnight!
NEXT: Myers-Briggs® Personality Types Of Haunting Of Hill House Characters
This entry was posted by Screen Rant on January 24, 2019 at 7:01 am, and is filed under TV News. Follow any responses to this post through RSS 2.0. You can skip to the end and leave a response. Pinging is currently not allowed.